Congratulations, you've decided to enter the property market! It doesn't matter if you're looking at becoming an owner-occupier or an investor, buying your first home is one of life's most rewarding experiences.
However, purchasing that dream piece of real estate won't take place without vigorous planning.
With the average loan for first home buyers standing at $327,700 in 2018, there are plenty of reasons why your finances should be in order before taking on such a large – yet exciting – responsibility.
That's why we've assembled these informative tips to help turn first home buyer's property ownership dreams into a reality.
9 factors to think about before taking out a home loan
Finding your feet as a first home buyer can be an overwhelming process for many Aussies taking the plunge. Here are some critical factors you should consider before taking out a home loan:
Document checklist. First and foremost, get your documentation in order. Everything from identification, income, assets, savings, and debts are necessary papers your lender requires. Take a look at our first home buyer's home loan documentation checklist for a comprehensive overview.
Type of home loan. Choosing a home loan should be based entirely on your circumstances and financial goals. The types of home loans available are variable, fixed, split rate, interest only, or low doc. Each home loan has different features. Therefore it's vital you understand which mortgage structure best suits you.
Speak to a broker. Never settle for less when it comes to advice. A broker should be able to talk through your options, suitability, and assist you in obtaining pre-approval. Just be wary of any additional or hidden brokerage fees.
Mortgage repayments & length of loan. With the average mortgage size for first home buyers in Australia exceeding $325,000 in 2018 the best way to accurately forecast manageable repayments is by using a Loan Repayment Calculator. From here, you can break down your home loan into weekly, fortnight, or monthly repayments and work out how much interest is payable over the life of your loan.
Offset account. When you take out a mortgage, some loans offer a transaction account that can be linked to the loan. The money in your offset account will be offset daily against your home loan balance, reducing your mortgage interest accordingly. For example, if you had a $300,000 home loan and $25,000 in your transaction account, you would only be pay interest against $275,000.
Redraw facility. A redraw facility allows you to withdraw money from your 'pool' of the home loan repayments you've already made. This can be handy if you've made additional payments on top of the minimum required. However, there are drawbacks; such as withdrawal fees, a limited number of free redraws, and minimum or maximum redraw amounts. In addition, you're adding to the life of your loan by cancelling out the extra repayments you've made, which could cost you much more in interest in the long term.
Eligibility for government grants. The First Home Owner Grant (FHOG) is an initiative by the Australian Government to help Aussies with their first home purchase. Your eligibility is determined by which state or territory you reside in, if it's your first home, if you intend to live in the property for six months consecutively (within 12 months of purchase), and if the price of the property falls within your state's stipulated capped amount.
Income tax implications. If you decide to use your property as an investment (including if you plan to rent it out partially), you will be required to declare the income on your next tax return. You can work out how much your income tax will be for the financial year, and how it may affect your budget by using our Income Tax Calculator. In addition to this, you should speak to your accountant or financial adviser for tax advice.
Estate planning. Your circumstances change throughout life, and buying a home should be a trigger to plan your estate and update your will accordingly.
Costs to be wary of before buying a house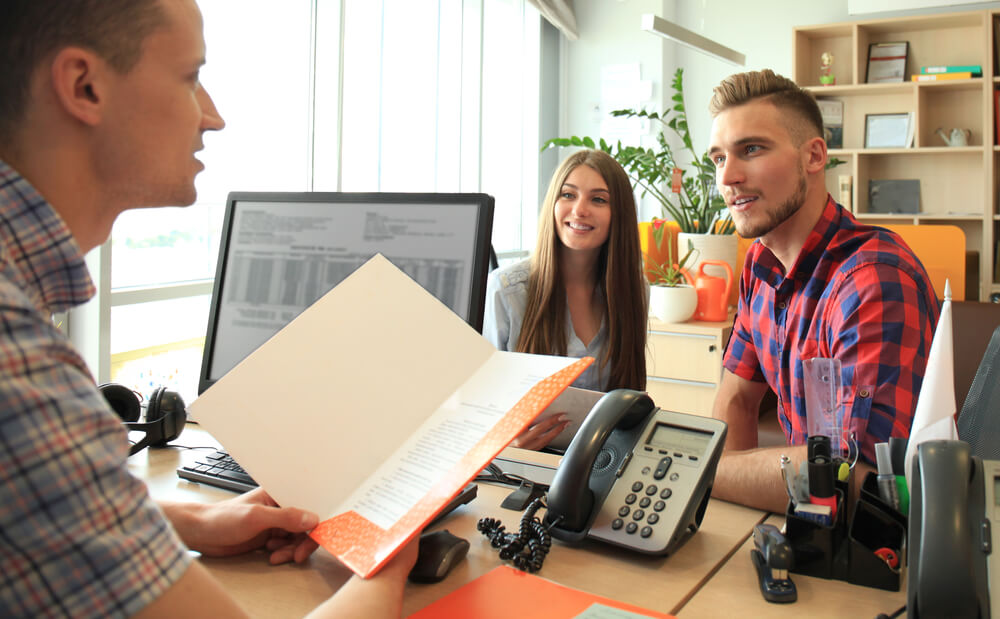 Provided you don't win the lottery or have a generous inheritance cheque in the mail, it's likely you've already started planning and organising a realistic budget. While this isn't exactly rocket science, there are various costs associated with home ownership that you will have to cater for.
Some of these costs include:
Ongoing costs. Body corporate levies, council rates, home loan account fees, building insurance, utilities (gas, electricity, water), and general maintenance are all ongoing expenses. This may also include breakages, repairs, and even planned expenditure like renovations or remodelling down the track.
Establishment fees. Typically, establishment fees are a one-off fee charged by lenders to set up your home loan. Depending on your lender, you may have to pay hundreds of dollars, or they may choose to waive this fee as a 'bonus'. Just be wary that your lender may increase your interest rate to compensate waiving establishment fees.
Stamp duty. In a nutshell, stamp duty is a tax levied against sales of property and transfers of land. The cost of stamp duty depends on which state or territory you live in, and whether the residence is an investment or owner-occupied. It is payable within 30 days of settlement on your property, and can significantly impact your budget. To find out how much you could be paying per state or territory, check out our Stamp Duty Calculator.
Conveyancing & legal. Conveyancing fees can vary, but as a guide, expect to pay anywhere from $1,000 to $1,500. When you have found your dream property, and are on the way to securing a home loan, do your research before settling on a specific conveyancer to find the best possible price.
Mortgage insurance. Insures the property against anything unexpected, such as redundancies, medical traumas, or death. The price of mortgage protection insurance can be influenced by what type of policy you choose (single or joint), the size of your home loan, your age, and the size of your repayments.
Moving & relocation. You will need to consider all the expenses of moving, such as storage fees, cleaning supplies, removalists, new furniture or household items, and groceries. Not only is relocating an expensive undertaking, it can also be very disruptive, which is why you should take into account any time off work that may impact your regular income.
Early exit fees. Early exit fees may apply if you decide to sell your property before the end of your loan term, or you manage to pay off your loan in a shorter timeframe than expected.
How large a deposit do you need to save for a home loan?
As a general rule, you will need a bare minimum of five percent of your proposed mortgage amount, plus costs (stamp duty and conveyancing fees). The remaining 95 percent can be financed using a home loan from many Australian lenders.
CASE STUDY
Christopher is thinking about investing in the property market. He's been saving for 18 months, and has managed to pool together a sum of $20,000. However, the house he is interested in purchasing has a price tag of $450,000.
As Christopher's deposit falls short of the five per cent minimum, he will need to save an additional $2,500.
Please note: The above case study is fictitious; you should seek financial guidance from your advisor.
The Loan to Value Ratio is the amount of the loan compared to the value of the property and is shown as a percentage. For example, if a home is worth $450,000 and the loan amount is $427,500, the LVR is 95 percent.
Although a five per cent deposit may be a prerequisite for most lenders, there is one great reason why saving a more substantial deposit can be beneficial.
Avoiding Lenders Mortgage Insurance (LMI). LMI protects lenders from financial loss if you default on loan repayments (i.e. you're unable to meet your repayments). LMI is secured against the value of your property, to alleviate the amount of risk for home buyers who seek to borrow more than 80 percent of the value of the home. The cost is passed on to the borrower.
If you're having trouble saving for a deposit, it might be worth checking whether or not you are eligible for the First Home Owner Grant – a one-off tax-free payment to help break you into the market.
5 simple ways to help you budget & save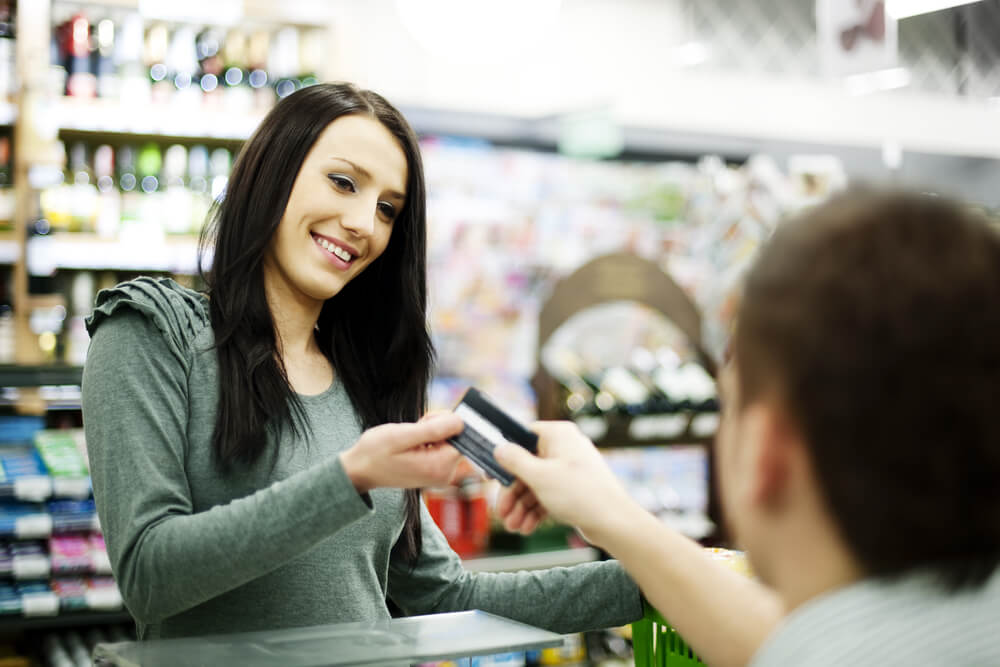 Buying your first home doesn't mean you have to miss out on life's simple pleasures. There are multiple ways to help organise your money while still enjoying a cheeky chai latte with friends, or seeing that long-awaited blockbuster at the movies.
Here's five to please your bank account:
Use apps to track your expenditure. Not a fan of jotting every little detail down? We don't blame you! Find an app that tracks your spending and breaks down your habits so you can better monitor your finances. Alternatively, you can use our free budget planner to sort out your day-to-day living expenses, and calculate a summary of what you can and can't afford.
Open a high-interest savings account or term deposit. High-interest savings accounts attract a higher interest rate to regular accounts, and are a great way to maximise the money you would normally put away. Or, if you're playing the long game and aren't in a rush, you can invest your savings into a term deposit. Just be aware that there are financial penalties for withdrawing from a term deposit before the end of its term.
Consolidate your debt. Maxed out your credit card? What about a car or personal loan? Think about consolidating your debts into one manageable loan, so that you're only accruing interest on an individual debt, as opposed to accumulating interest over numerous In fact, consolidating this debt into your upcoming mortgage may be one way to move those debts to the lowest rate possible.
Sell possessions you no longer need & cancel unused memberships. We all accumulate junk over the course of our lives; but rather than throwing out any unwanted belongings, why not sell them? Car boot sales, garage sales, cancelling unused gym/sports memberships or entertainment subscriptions (e.g. Netflix, Stan, Spotify, Apple Music) are just some of the ways you can save (and make) money.
Consider utilising the First Home Super Saver (FHSS) scheme. The FHSS is a government initiative allowing Aussies to save for a house deposit by taking an allocated amount of out of their superannuation fund. To find out if you qualify for the FHSS, visit the Australian Taxation Office's website.
Why not trial your new budget before you're tied to a mortgage? For example, if you forecast repayments of $2,500 per month, adjust your spending now to ensure you can pay for it later.
Do you still need some clarity or confused about any of the jargon? Visit our glossary page that'll make you an expert in no time.
Once you're confident, compare a range of home loans side-by-side using our 100% free service. Or, if you still have doubts, we can put you in touch with a broker to assist you with any further questions you may have about the home loan process. Simples.
Happy house hunting!
Sources
Australian Bureau of Statistics (ABS), 5609.0 – Housing Finance, Australia, February (2018)
Realestate.com.au, A Behind-the-Scenes Guide to Conveyancing, April (2018)
Did you find this article interesting or helpful?