Are you ready for your investment property to start making you money? Before you put up the 'For Lease' sign, there are a few things you need to do to ensure your investment property is ready for the rental market.
You want to get the maximum return for investment, which to you probably means the highest amount of rent possible. Make sure the property is cleaned, maintained and well presented for inspections – this may mean getting the carpets cleaned or pruning the garden but a little bit of effort now will, hopefully, pay dividends when it comes to securing the best tenant!
However, cosmetic appeal aside, your responsibilities as a soon-to-be landlord extend beyond weeding the garden. You'll need to make sure your property is compliant with the latest regulations in a variety of areas. Here's a list of things you need to consider but make sure you do your own research as legislation varies by state; when in doubt, contact your local property manager for advice.
Electrical
Review the electrical installation on your property and make sure it's compliant with the latest codes. By law, every rental property in Australia must be fitted with electrical safety switches (sometimes known as residual current devices or RCDs).  Safety switches automatically turn off your power ('trip out') when they detect electricity leaking from wiring, appliances and/or switches.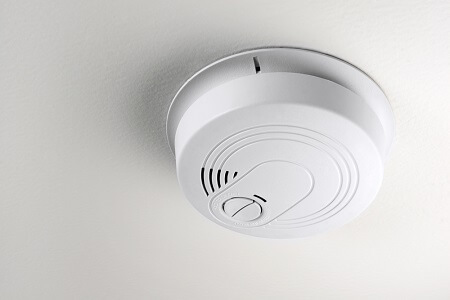 Regulations also stipulate that rental properties must have a hardwired smoke detector fitted (240V). Be aware that although you may have a smoke detector in your rental property it may be battery operated. Battery operated smoke detectors no longer meet the regulatory requirements for rental properties and you will need to have a hardwired smoke detector installed in your property.
All electrical work, including safety switch and smoke detector installations must be conducted by a qualified, licensed electrician.
Plumbing
Check to make sure all taps and hot water systems are in working order and not leaking. Update taps and shower heads with appropriate water saving devices. Double check how and who is responsible for paying for water usage charges. As the landlord, you will be responsible for annual fees associated with at the water connection but usage charges may be passed on to the tenant, if your property complies with certain water saving regulations (this varies by state). Check with your property manager if you are unsure.
Pest
It's a good idea to have your rental property inspected and sprayed for pests like ants and cockroaches every twelve months. Arrange to have this done prior to a new tenancy too.
Safety and Security
You are responsible for ensuring that the property is adequately secured and that it complies with any local regulations relating to fencing. All locks should be in working order and keys provided for all available locks at the property. Pool safety certificates or certificates of compliance are required in most areas prior to a property with a pool being leased; in most cases this means that the pool is adequately secured by a fence and is in suitable working order.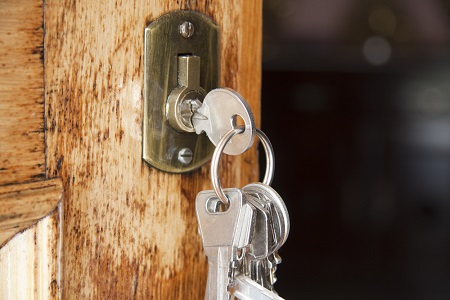 Insurance
Double check your home and contents insurance policy; if you're transitioning the property from your primary residence to an investment property, certain aspects of your home and contents insurance may become invalid. Consider adding Landlord's Insurance to your policy which covers specialised items like loss of rent and damage done by tenants.
The Final Word
An investment property can be a great asset but it's important to make sure you understand your obligations as a landlord. It's also important to maximize your investment by ensuring that your home loan suits your new situation; some lenders offer interest only repayments on investment properties. Compare different home loan and repayment options to make sure you have the right finance product for your investment property.
Did you find this article interesting or helpful?