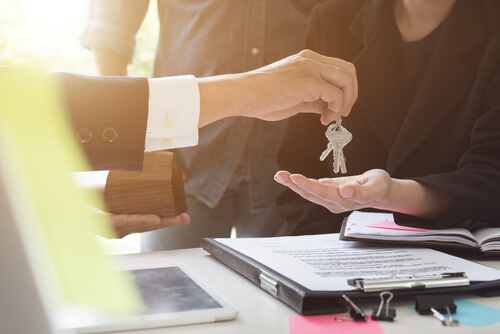 Last quarter, the average Australian mortgage loan size grew, for the first time ever, past half a million dollars, according to new data[1] from one of the country's largest mortgage broking groups, AFG.
The findings come from leading comparison website comparethemarket.com.au which, working with mortgage broking services group AFG, features products from over 45 of Australia's well-known lenders.
Comparethemarket.com.au analysed AFG's December Quarter Mortgage Index and found that in the second quarter of this financial year the average loan size nationally grew to $500,446. Over the last five years, the average loan size has grown 26 per cent in total, up from $396,445 in the second quarter of the 2013 financial year.
Comparethemarket.com.au spokesperson Abigail Koch said: "Household debt levels are already at alarmingly high rates, and with the average loan size growing to over $500,000, this indicates that Aussies are willing to take on deeper levels of debt. Residents in our nation's most populous states – NSW and Victoria – are responsible for this growth, with NSW residents recording an average mortgage loan of $613,084 last quarter. This is considerably higher than the rest of the nation and the only state above half a million. In Victoria, the average loan size sat at $496,815."
AFG mortgage data also reveals that first home buyers have been coming back into the market over the last 12 months, with their share of loans remaining in the double digits since the third quarter of FY17. Last quarter, they represented 13 per cent of the total volume borrowed. The last time first home buyers had a double digit share of home loans was back in the first quarter of FY14 (at 10 per cent).
"It's a welcome trend that first home buyers are getting back into the market after a lull over the last few years. This indicates that the stamp duty concessions introduced in July last year may be having their desired effect, along with the plethora of affordably priced apartments that have recently come to market," says Abigail.
At the same time, AFG data shows that investor and refinancer loans are down – for the fifth consecutive quarter – to 28 per cent and 22 per cent respectively. For the third consecutive quarter, upgrader loans have increased, making up 44 per cent of the market.
Abigail says: "Indications are that rates will rise this year so Australians should consider now whether they will be able to continue to afford making their mortgage repayments, and if possible, build a 'buffer' of savings so a higher interest rate environment will not come as a shock. We encourage anyone with or looking to take out a mortgage to use sites such as comparethemarket.com.au to compare interest rates, account features and repayment amounts, to find a loan that matches their individual situation and needs. Your situation when you first took out your mortgage could be very different now so you may have many more attractive options available to you."
AFG mortgage size
AFG December Quarter Mortgage Index: Average loan size
Fiscal year
Average ($)
New South Wales ($)
Victoria ($)
FY2018 Q2
$500,446
$613,084
$496,815
AFG mortgages lodged
AFG December Quarter Mortgage Index: Borrower types
Fiscal year
Investors (%)
First Home Buyers (%)
Refinance (%)
Upgrader (%)
FY2018 Q2
28%
13%
22%
44%
About comparethemarket.com.au
Comparethemarket.com.au is an online comparison service that takes the hard work out of shopping around. We help Australians to quickly and easily compare and buy products from a wide range of providers. Our easy-to-use comparison tool enables consumers to find a product that best suits their needs and their back pocket. We're also in the business of comparing personal finance products, utilities and can help find the lowest fuel prices in your area. Whether it's car, health or home & contents insurance, we provide a completely free service, that empowers Australians to make buying decisions with greater trust, knowledge and savings. We've got your back, simples.
[1] AFG Mortgage Index for the December quarter 2017. https://www.afgonline.com.au/corporate/mortgage-index/mortgage-index-january-2018/
Did you find this article interesting or helpful?