It would be no surprise if homeowners were a little panic-stricken right now, given that the 2018 Australian property market experienced its worst decline since the global financial crisis of 2008.
In 2018, Australian residential housing prices dropped 4.8% to a national median price of $532,327.
CoreLogic home value results out today: national dwelling values fell 4.8% in 2018 marking weakest housing market conditions since 2008. https://t.co/46j2qH7bZE

— CoreLogic Australia (@corelogicau) January 2, 2019
According to Tim Lawless, Head of Research at leading property and data and analytics company CoreLogic, Melbourne and Sydney's property markets were partly responsible for this drop (both cities reported 7.04% and 8.88% losses respectively). However, Lawless also pointed to stricter lending conditions as a major contributor.
'Although Australia's two largest cities are the primary drivers for the weaker national reading, most regions around the country have reacted to tighter credit conditions by recording weaker housing market results relative to 2017,' Lawless said.
In a nutshell, tighter lending conditions mean that home loans have become more difficult to obtain. Domain narrows these conditions down to loans becoming more expensive, maximum borrowing amounts decreasing and more lenders declining people loans.
As for Australia's other capital cities in 2018, Perth recorded a 4.73% decrease, and Darwin also experienced a minor loss of 1.54%. Brisbane maintained its value, gaining slightly at 0.22%, while Adelaide (1.33%), Canberra (3.27%) and Hobart (8.66%) experienced more significant gains.
CoreLogic also reported the median price of residential dwellings in the final quarter of 2018. In December, Sydney took the top position for the highest median price at $808,494, while Darwin recorded the lowest median price at $416,149.
| | | | |
| --- | --- | --- | --- |
| City | October 2018 | November 2018 | December 2018 |
| Sydney | $833,876 | $821,438 | $808,494 |
| Melbourne | $665,044 | $656,163 | $645,123 |
| Brisbane | $491,925 | $493,041 | $493,568 |
| Adelaide | $431,554 | $433,464 | $434,924 |
| Perth | $451,148 | $448,336 | $446,011 |
| Hobart | $445,655 | $451,039 | $457,523 |
| Darwin | $433,818 | $426,141 | $416,149 |
| Canberra | $589,415 | $596,141 | $601,275 |
Source: CoreLogic, Hedonic Home Value Index, October, November, December 2018 Results.
So, what can homeowners do about falling property prices?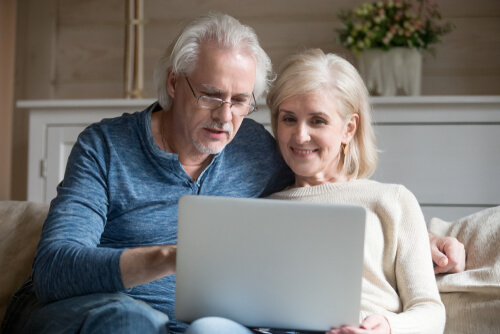 With talks of an impending financial crash following this decline in Australia's housing market, homeowners may have to wait until 2020 to see prices recover. According to an Australian Broadcasting Corporation (ABC) report, global powerhouse credit rating agency Fitch Ratings, states house prices will continue to drop a further five per cent in 2019.
Although the market is witnessing a large-scale deficit, property prices in Australia have a history of fluctuating. Despite markets in Sydney and Melbourne experiencing significant slumps, it's not all doom and gloom for many pockets around the country.
Compare the Market General Manager of Banking Rod Attrill said it's perfectly normal for homeowners to be a little nervous, but there are some positive signs.
'There is still growth in many parts of Australia, despite the national average dwindling, and with this in mind, it's imperative that prospective buyers do their research,' he said. 'Property prices in Canberra have come out strongly, as has Hobart.'
For those who are less optimistic about the future, Attrill explained falling house prices can be a great time for prospective buyers and investors alike.
'Any time the market is at a low, there is an opportunity for first home buyers to get their foot into the door. As for investors in Sydney and Melbourne, buying property now could cost thousands less than five years ago,' he said.
Attrill further highlighted the importance of holding onto your home if there's no immediate need to sell.
'With the Reserve Bank of Australia holding the cash rate at 1.50%, there's still a fair bit of uncertainty as some lenders may increase or hold interest rates,' he said. 'However, if you're a homeowner in larger or capital cities, now's the time to stay put.'
Find a competitive home loan
If you're thinking about buying your first home, refinancing or investing, it's essential you compare what's on offer to ensure you're taking out a loan that meets your financial goals and individual needs.
Our home loan comparison service allows you to compare a range of loans that could suit your budget and your circumstances. We can put you in contact with a qualified broker in your area, who can answer any questions you have and support you through your home loan journey. Best of all, our service is 100% free to use – lenders pay us a commission while you pay absolutely nothing to find a great loan.
Sources:
CoreLogic, 'Australian Dwelling Values Fell 4.8% Through 2018, Marking the Weakest Housing Market Conditions Since 2008', 2019.
Australian Broadcasting Corporation (ABC), 'Australian Housing Market Falls 4.8 Per Cent, in Biggest Drop since Global Financial Crisis', 2018.
Domain, 'Tighter Lending Conditions: Explaining the Turn of Australia's Housing Markets, 2018.
Australian Broadcasting Corporation (ABC), 'Australia to See the World's Worst 2019 House Price Fall: Report', 2019.
Did you find this article interesting or helpful?