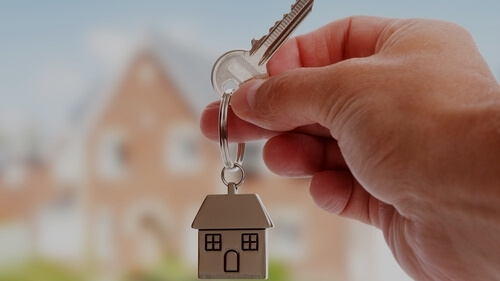 Despite tighter lending rules intended to cool the property market, new data reveals that borrowing by real estate investors declined by only two per cent last quarter. Investors might also expect the cash rate to drop further, with data revealing that fewer borrowers have fixed their home loan rates compared with the previous quarter.
The findings come from a leading comparison website comparethemarket.com.au which, in partnership with mortgage broking services group AFG, features 1350 products from 29 of Australia's most reputable lenders.
Comparethemarket.com.au analysed AFG's September quarter data to find that borrowing by real estate investors declined marginally from 34 percentage points to 32 percentage points for the first quarter of the 2016/2017 financial year. Yet, there was still a rise in refinancing, with 38 per cent of borrowers choosing to refinance last quarter; this is up from 36 per cent in the beginning of the financial year.
In May 2016, the Australian Prudential Regulation Authority (APRA) announced the big four banks and Macquarie would be required to hold additional regulatory capital against their loan books as protection against any increase in defaults. Banks have also tightened their lending requirements. For example, Commonwealth Bank no longer lends to self-employed foreign property investors.
"Tighter regulations designed to cool the property market, and lending to it, hasn't deterred investors," says comparethemarket.com.au spokesperson Abigail Koch.
Additionally, fewer people are choosing to fix their rate. A total of 18.7 per cent of borrowers fixed their rate in the last quarter of the 2015/2016 financial year. Just 15.9 per cent fixed their rate in the first quarter of the current financial year.
"This could represent an expectation among property investors that the cash rate has further to fall," says Abigail Koch.
Market shares between major and non-major financial institutions showed that the majors increased their share of the first time home-buyer market during last quarter, from 64.6 per cent to 69.0 per cent.
Average mortgage sizes have also risen across each state except for Western Australia. Lending fell from $2.0 billion to $1.9 billion in WA. Nationally, the average mortgage size was $475,134 at the start of 2016. This figure grew to $480,094 in the September quarter. The entire market also rose during this period, from $14.5 billion in the previous quarter to $15.1 billion.
"Early indications from the spring selling season suggest the property market remains very active, especially in light of recent cuts to the cash rate. Borrowers are seeking to take advantage of the favourable lending environment. We encourage investors to shop around and compare home loan products to ensure they get the best possible loan for their living circumstances," says Abigail.
Five borrowing tips from comparethemarket.com.au:
Have a deposit. Many investors won't have a cash deposit, and instead use the equity in an existing asset (such as the family home) as collateral when borrowing to invest in property. However, it makes sense to put some cash towards the deposit for an investment property. This will help reduce your interest rate and lower your borrowing costs over time.
Review your existing debt structure. If you have a number of credit cards and personal loans, it might pay to consolidate these into one debt. You'll generally pay a lower interest rate and financial institutions look more favourably on borrowers with a single loan than those with multiple debts.
Demonstrate a history of responsible lending. Banks look more favourably on borrowers that have always paid their home loan on time – or better yet, have a history of early repayment – than those that have not been able to meet their repayment deadlines.
Choose a quality property. Banks will be more willing to lend money towards a property in a good suburb with great facilities than in an area with an excess of apartments and limited amenities. So pick your assets wisely.
Make sure the yield justifies the investment. Negative gearing remains a popular strategy, and capital growth is an important source of return for property investors. But it's still essential to be confident the rent the property produces is sustainable. Also, aim to review average property yields in the area to inform your investment decision.
About comparethemarket.com.au
Comparethemarket.com.au is an online comparison service that takes the hard work out of shopping around. We help Australians to quickly and easily compare and buy products from a wide range of providers. Our easy-to-use comparison tool enables consumers to find a product that best suits their needs and their back pocket. We're also in the business of comparing personal finance products, utilities and can help find the lowest fuel prices in your area. Whether it's car, health or home & contents insurance, we provide a completely free service, that empowers Australians to make buying decisions with greater trust, knowledge and savings. We've got your back, simples.
Did you find this article interesting or helpful?