With rising Sydney prices too hot for some, many property investors are turning their attention to Victoria and Greater Melbourne to snap up a bargain. With the median house price in Greater Melbourne sitting at $690,000 (compared to Sydney's whopping $1million+ median house price), it's no wonder investors are flocking to Victoria's property market.
Not only are properties more affordable south of the border, but in June, Melbourne's property market marginally outstripped Sydney by .1% (according to CoreLogic RP data), leading to some market experts placing early bets on Melbourne to outperform Sydney in 2016.
If you're looking for an investment property or family home in the Greater Melbourne area, check out properties in three of Victoria's fastest growing suburbs and regional centres.
Nestled just north of Melbourne's CBD, the leafy suburb of South Morang in the City of Whittlesea is attracting its fair share of attention from investors looking for an affordable entry into the Melbourne property market.
What's driving South Morang's growth?
A low median house price of $410,000 is attracting young couples, families and empty nesters to South Morang. The median house price has increased 16.7% over the past five years, strengthening the suburbs potential for property investors, particular those from overseas.
Proximity and access to Melbourne's CBD is a key factor in South Morang's growth; the recent opening of the South Morang train station gives residents quick, efficient access to the CBD, for both work and leisure commuters.
Established leisure and lifestyle facilities, schools and child care centres are a particular draw for young families.
Market demand for rentals is growing steading in South Morang, making it an increasingly popular choice with investors.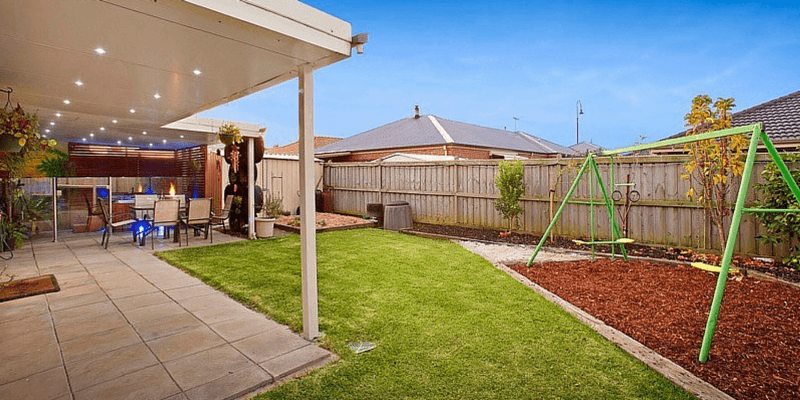 Cranbourne East
Located 43 kilometres southeast of Melbourne's CBD, Cranbourne East is proving popular with the younger property investor. Recent large-scale housing developments have opened up affordable housing opportunities for young couples and families looking to balance lifestyle and easy access to inner Melbourne. According to population forecasting from the City of Casey, 25 – 29 year olds will make up the majority of population growth through 2016.
What's driving Cranbourne East's growth?
The median house price in Cranbourne East is sitting at a very affordable $421,000, making it an attractive option for budget conscious investors.
Good local schools, both public and private (like the highly regarded Casey Grammar School), not only draw young families but also those involved in the education industry.
Racing and associated industries are a big employer in the area and current large-scale development projects are bolstering the local economy.
After 2016, available land for development will decrease, which should push up property values as demand increases for homes in the area.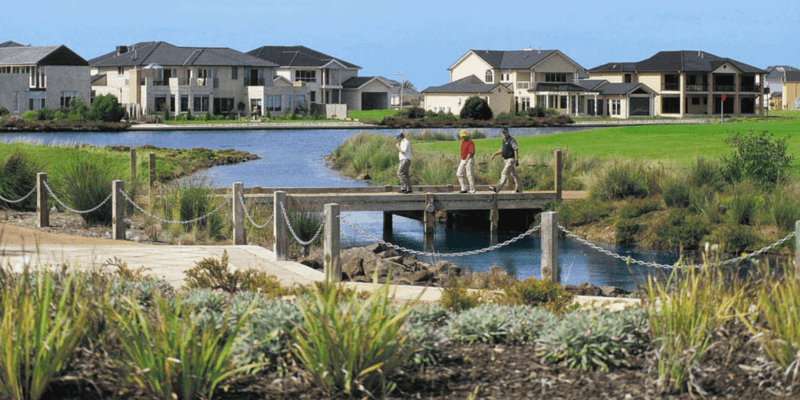 Point Cook
Situated 25 kilometres southwest of Melbourne's CBD, Point Cook continues to record strong growth; in fact, nearly 1,000 homes have been sold in the suburb this year, giving it the second highest sales volume in the country!
What's driving growth in Point Cook?
Significant growth over the next five to ten years, in the form of new retail developments and schools, is forecast for the area.
The short, 30-minute drive to the CBD makes it popular with commuters.
An affordable median house price of $463,000 and steady capital growth figures make Point Cook attractive with both first time home-buyers and investors.
RAAF Williams Base calls Point Cook home, keeping demand for housing and associated amenities that support the base high.
Research can ensure good property decisions
Purchasing property is huge decision but with a little bit of knowledge, you can feel confident that you're making a good investment decision, for now and the future. Dipping your toe into the market for the first time? Check out our Checklist for Successful First Home Buyers for some good introductory information.
Did you find this article interesting or helpful?