When it comes to your electricity plan – your 'favourite' household expense – you either fall into one of two categories (if you can choose your electricity provider): –
you take out an energy plan with a provider and never think about it again; or
you regularly hunt for plans with competitive discounts or cheaper usage rates. These plans are known as market offers.
If you're the former, you aren't benefitting from discounts on your plan. What's more, you would've likely been stung by exorbitant usage charges on your bill. This happens when a market offer with those flashy discounts expires. At this point, you roll over to a standing offer that provides no savings to help cushion often high usage charges.
To help remedy this, the Australian Energy Regulator (AER) introduced a price cap on existing standing offers called the Default Market Offer (DMO). These DMOs have rolled out in:
South East Queensland
New South Wales
South Australia.
How does the new Default Market Offer work?
DMOs have been in place since 1 July 2019 and ultimately result in fairer electricity usage rates. You'll only move to a DMO if you're on a standing offer featuring a flat-rate tariff, which charges you the same rate for electricity at all times.
The DMO also serves as a reference price – a benchmark electricity price – for energy providers. This reference price is based on your area's typical yearly supply charges and electricity usage (as determined by the AER). As such, the benchmark varies per region.
Providers must not charge more than the reference price for your area's typical usage and supply charges.
However, if you use more electricity than is typical for your area, your bill might be higher than your region's reference price.
All in all, your bill may differ to the reference price, as this benchmark doesn't account for your exact circumstances.
Providers must also show how their flat-rate market offers (plans with discounts) compare to the reference price, and express this difference as a percentage. Here's an example of how this could look: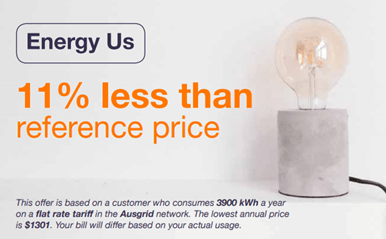 Source: Australian Competition and Consumer Commission: 'Guide to the Electricity Retail Code'. June 2019.
This advertising change (which we break down further on) makes comparing plans much simpler.
Types of energy plans
Standing offers (i.e. pre-July 2019)
No discounts
High usage rates
No longer available
Default Market Offer – DMO (i.e. available from 1 July 2019)
No discounts, rarely cheaper than market offers, but fairer pricing than the old standing offers
Also serves as a reference price for energy providers. This benchmark is based on the typical electricity usage and supply charges in your area, as determined by the AER
Once an introductory offer expires (the one with discounts), it reverts to a DMO
Market offer (i.e. no changes made)
Introductory offer you receive when signing up to an energy provider or opting for a new plan with your existing provider
May have unconditional (also known as guaranteed) discounts on usage charges
May have conditional discount(s) – discounts you receive if you fulfil an action (like pay on time)
Typically cheaper than DMOs
Victorians can also compare using a reference price
Victorian electricity plans can also be compared against a reference price, which is called the Victoria Default Offer (VDO).
At the time of writing, market offers in Victoria can be more expensive than the VDO. Though, the Australian Competition and Consumers Commission (ACCC) is monitoring these prices, as per its 'Inquiry into the National Electricity Market report'.1
As a consequence of the changes, many Aussie households are enjoying a price reduction of between $130 and $430 annually, depending on their distribution zone.2
Default Market Offers in Australia (Victorian Default Offer in VIC)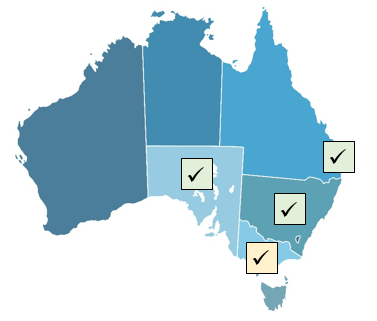 Default Market Offers mean fairer pricing, but not always the cheapest
While these DMOs and VDOs help create fairer pricing, you could find better value by searching for a more competitive plan.
Our resident money expert, Rod Attrill, said you shouldn't simply accept the default pricing as the best deal available.
'In fact, there are many market offers – with or without conditional discounts – that provide cheaper usage rates and supply charges than these DMOs,' Attrill said.
Compared to these new default offers, the cheapest market offers are, according to ACCC:
$290-$380 less expensive in New South Wales
$300 less expensive in South Australia
$260 less expensive in South East Queensland
$250-$300 less expensive in Victoria.3
Keep in mind that these savings depend on your distribution zone, and are based on average household usage pre-determined by the AER (or the Essential Services Commission in Victoria) as at 12 July 2019.
Growing guaranteed discounts could mean greater savings
Guaranteed discounts on residential market offers – discounts that don't require any action on your part – have increased since late 2018.
In its 'Affordability in retail energy markets' report, the AER noted that these handy discounts have grown from a top of 15% in October 2018 to a top of 29% in July 2019 for residential plans.4
The increasing prevalence of these secure discounts may help shelter Aussies who fail to meet the requirements of their conditional discounts (e.g. pay-on-time discounts).
In particular, the ACCC found that one in four Aussies, on average, didn't fulfil the requirement for their conditional discount. This meant that the average Aussie household needed to fork out up to an extra $500-$1,000 annually when they missed out on their conditional saving.5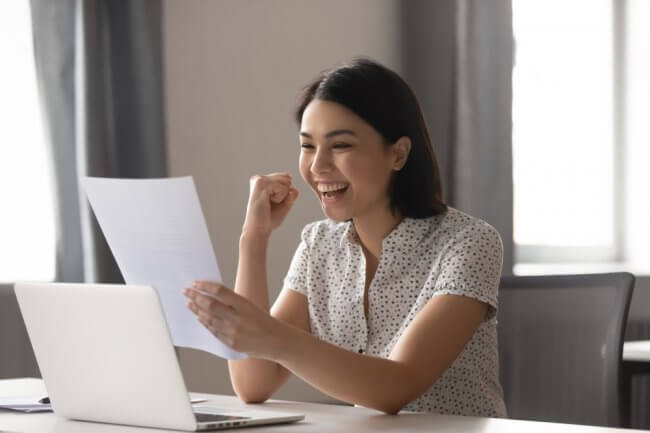 Market offers may now feature smaller conditional discounts
Despite the general increase in guaranteed discounts, it may seem like your plan isn't as good value as it was before the 1 July changes.
This may be partly due to retailers slashing those attractive conditional discounts on market offers.
In fact, the AER noted in their report that conditional discounts have decreased in every area in July 2019 compared to October 2018.6
Highest residential conditional discounts October 2018
Highest residential conditional discounts July 2019
25%-40%*
15%-25%*
*Discount of any retailer in each zone. Percentages depend on the zone.
Source: AER: 'Affordability in retail energy markets'. September 2019. Page 44.
So, while your usage rate may be at or below the reference price, it's unlikely you'll still find a plan with a substantial conditional discount.
However, lower conditional discounts don't necessarily signify bad value.
'As you're comparing market offers, don't be discouraged if you find only small or no conditional discounts apply,' said Attrill.

'These market offers are likely to be cheaper than the DMO in your area.'
Supply charges might account for more of your bill
Following the 1 July changes, it's important you keep a lookout for any changes to your supply charge – the daily fee you pay to stay connected to the electricity network.
Some providers may compensate for capping their standing and market offers by increasing these supply charges. This may happen if you're not on a fixed-rate plan, where supply charges are locked in for a certain period. However, your provider should inform you of any changes to this fee.
So far, the AER's report shows that the value of supply charges are lower overall for many states in 2019 compared to 2018, although they tend to make up a greater proportion of the annual bill.7 However, this snapshot might change as more and more Aussies receive their next bill in the months following the changes.
Despite smaller conditional discounts, market offers are now easier to compare
While conditional discounts may be shrinking, they are easier to comprehend and compare, thanks to tighter advertising regulations.
Historically, electricity providers advertised market offers with large conditional discounts. However, your electricity usage rate on these offers may have been quite high. This means those appealing conditional discounts might not have sheltered you as effectively as you hoped from an expensive energy bill.
As such, providers must now only advertise how their plans (without any conditional discounts applied) compare to the reference price for your area. This difference is displayed as a percentage, which is called the 'unconditional percentage'.8
This advertising rule applies to all tariffs as well – not just flat-rate tariffs.
Providers can also show how their conditional discounts may help you further save on the reference price, but this cannot be advertised as the headline of the offer.
Below is how discounts were once advertised versus how they must be advertised from 1 July 2019:
Discount advertising pre 1 July 2019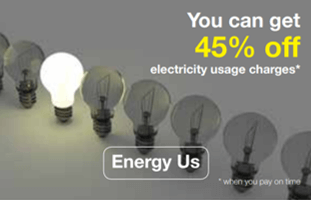 Discount advertising from 1 July 2019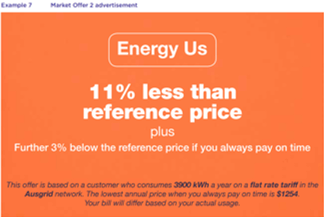 Source: Australian Competition and Consumer Commission: 'Guide to the Electricity Retail Code'. June 2019.
This change will help you compare plans based on how they stack up against the reference price, instead of how 'attractive' their conditional discounts may appear.
So, what should you look for in your electricity plan?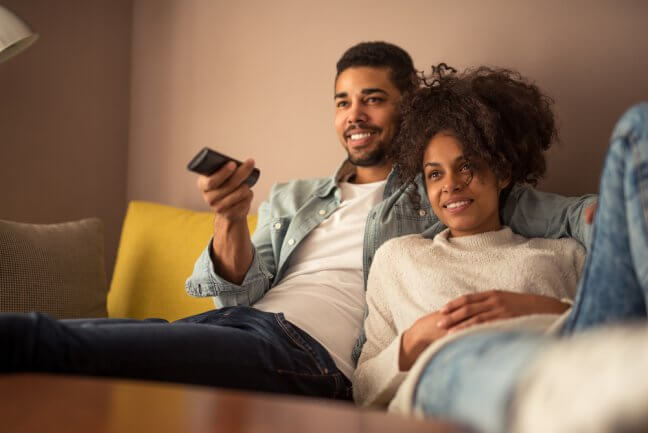 While comparing plans, you should consider:
1. A competitive usage rate and daily fee (supply charge)
It's crucial you look at every aspect of your plan, not just the conditional discount (e.g. discounted movie tickets or restaurant vouchers). This means you should also check the usage charge and daily fee to see if it makes sense for your lifestyle.
'Whether you're a low or high-electricity user, it's crucial you look beyond just the usage rate on offer and also consider the supply charge,' Attrill said.

'You need to make sure the plan you take out has a good combination of both.'
So, say you were a low-electricity user. Like most people, you'd prefer a plan with a low usage rate. However, even with a competitive usage rate, you could still be hit with a hefty bill if you're charged a high daily fee for your electricity supply.
Instead, you might find that taking out a plan with a higher usage rate and a lower daily fee works out better for your hip pocket. Since you're a low electricity user, you won't be hit hard by a higher usage rate. But your supply fee? You can't avoid that, no matter how little electricity you use.
2. A plan that suits your household's energy usage
Different plans could help you save money on your electricity bill.
For example, if you're at home during most evenings throughout the week, you might benefit from a time-of-use tariff. With these tariffs, your provider charges you different rates throughout the day, so you could benefit from cheaper rates in the evenings. Single rate tariffs instead charge you the same rate, no matter when you use your electricity.
Based on the default pricing model, here's what the AER determines a fair annual price for flat-rate tariffs, including a flat-rate tariff with a controlled load. A controlled load is a tariff dedicated to appliances that require a lot of electricity, like hot water systems or underfloor heating, and is metered separately.
Areas/Distributors
Flat-rate tariff (residential)
Flat-rate with controlled load tariff*
Sydney (Ausgrid)
$1,467 (3,900kWh p.a.)
$2,059 (6,800kWh p.a.)
Sydney (Endeavour Energy)
$1,720 (4,900kWh p.a.)
$2,166 (7,400kWh p.a.)
New South Wales (country and regional), southern regional QLD (Essential Energy)
$1,957 (4,600kWh p.a.)
$2,375 (6,600kWh p.a.)
South East Queensland (Energex)
$1,570 (4,600kWh p.a.)
$1,927 (6,300kWh p.a.)
South Australia (SA Power Networks)
$1,941 (4,000kWh p.a.)
$2,420 (6,000kWh p.a.)
Source: Australian Energy Regulator: 'Final Determination – Default Market Offer Prices 2019-2020'. Page 8.


*Controlled load tariff is approximately 30% controlled load usage.




Figures correct as at 3 October 2019.
Find out more about which tariff may suit your household.
3. Sweeteners that may benefit you
If you're torn between two energy plans, you might find that certain perks become an important deciding factor.
For instance, some energy providers allow you to link up your flybuys membership with your electricity account. By doing this, you can earn points during direct debit or monthly billing. This perk might just make that anticipated trip away a reality.
Six ways you might save money on your electricity bill
Ensure you're using energy-efficient appliances. In fact, you could save 30% on your bill through energy efficiency compared to households that aren't.
Don't lose money to phantom power, which is the power appliances use while they're on standby. By switching off electronics at the wall, you could save up to $193 annually.9
Consider using a smart meter. These meters record your electricity usage at 30-minute intervals. With this functionality, you can be charged different rates for your usage throughout the day. Keep in mind that you may need to pay for your smart meter.
In the following states, smart meters are rolling out as the default option for new homes.
New South Wales
the Australia Capital Territory
South Australia
Tasmania.
The Victorian State Government has already rolled out smart meters across the state.
Take advantage of concessions, which are generally available to low-income earners, pensioners and customers with certain medical conditions (i.e. those who require life support machines).
Review the length of your introductory offer. You might be able to extend your introductory and 12-month discounts by reviewing your plan each year and negotiating with your provider to keep this offer.
Compare plans to find great value. By comparing energy plans across various providers, you'll be able to find a competitive usage rate, daily fee and conditional discounts or perks – perhaps better value than your current plan. Our free comparison service allows you to compare plans and how they weigh up against the reference price in your area.
Sources
[1] Australian Competition & Consumer Commission (ACCC): 'Inquiry into the National Electricity Market'. August 2019.
[2] Australian Competition and Consumer Commission (ACCC): 'Savings for those on default electricity contracts, but more needs to be done'. 16 September 2019.
[3] Ibid.
[4] Australia Energy Regulator (AER): 'Affordability in retail energy markets'. September 2019.
[5] Department of the Environment and Energy. The Hon Angus Taylor MP: 'Cracking down on sneaky late payment fees'. 18 February 2019.
[6] Australia Energy Regulator (AER): 'Affordability in retail energy markets'. September 2019.
[7] Ibid.
[8] Australian Competition & Consumer Commission (ACCC): Guide to the Electricity Retail Code. June 2019.
[9] Australian Government – Department of the Environment and Energy: 'Reduce energy bills'. Sourced 13 September 2019.
Did you find this article interesting or helpful?