Here's a relatable story.
Anthony from Broken Hill had just gotten on top of his household payments, when out of nowhere whack! He got hit with a mammoth energy bill.
His last bill wasn't that high, so why was this one?
As a result, Anthony entered bill shock.
Read on because we'll give you the lowdown on energy-efficient appliances, and show you how to slash your energy bill – so you don't end up like poor old Anthony.
So… are energy-efficient appliances worth it?
The answer is 100% yes. When you buy an appliance, the sales price is only half of the equation. You also need to factor in running costs. For example, a cheaper, less efficient refrigerator may cost more to run over 15 years than the slightly more expensive, more efficient model.
The truth is that most appliances use varying amounts of energy, and that's reflected in your energy bill.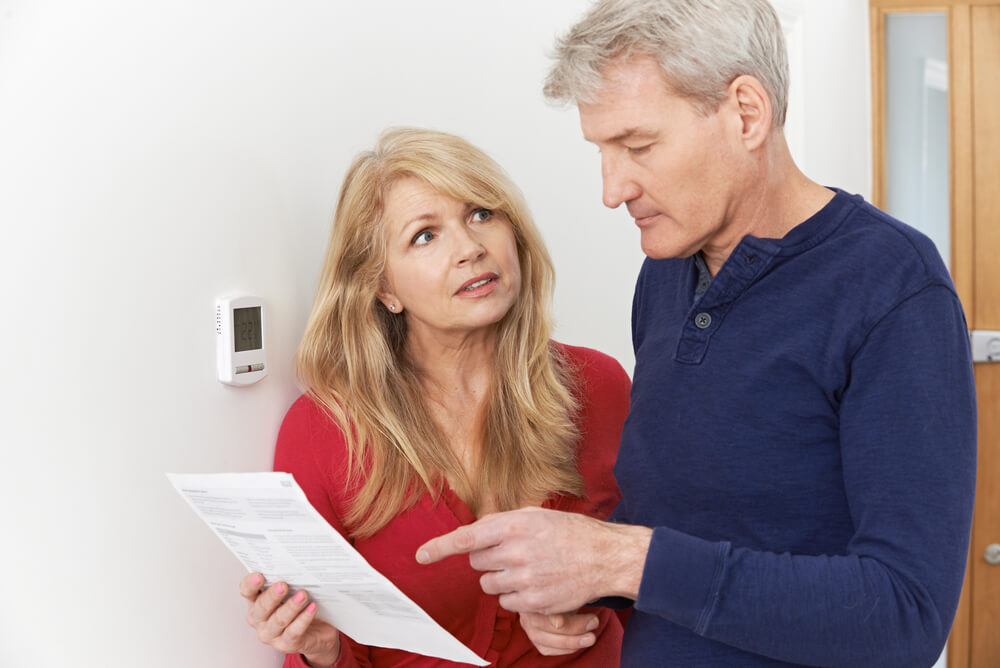 How do energy-efficient appliances work? (Energy rating labels)
In Australia, energy rating labels (located on the front of the appliance) are mandatory on major appliances like fridges, freezers, washing machines, dryers, dishwashers, televisions, and air conditioners. Here's how it works:
star rating. This rating system gives you an indication of an appliance's energy efficiency. The higher the star rating, the more energy efficient. Additionally, there's the Water Efficiency Labelling (WELS) rating for water usage efficiency. The WELS rating is located on the front of water-using appliances like dishwashers and washing machines; and
energy consumption. Below the star rating, you will see a box titled 'energy consumption' with a number in it. This number (in kWh) tells you how much electricity the appliance uses per year, based on standard usage. The lower the number, the cheaper to run; and
Source: energyrating.gov.au
rate of water consumption. For dishwashers and washing machines, the label will tell you the water usage (in litres) per load. When in the market for a new dishwasher or washing machine, you could compare similar-sized models with this number.
Source: waterrating.gov.au
How do I calculate electricity running costs in dollars?
It's easy. Take the energy consumption number below the star rating and divide it by four.
For example, if your fridge says 400kWh, running costs roughly total $100 per year.
Why? Because in Australia, energy rates range from around 20 cents to 30 cents per kWh, therefore calculate the costs using the rough average, 25 cents (1/4 of the dollar).1
Let's give you another example. If your fridge's energy consumption is 530 kWh per year, then you can expect to pay roughly $132.50 in running costs.
When in the market for a new appliance, you could compare similar-sized models with this 'energy consumption' number.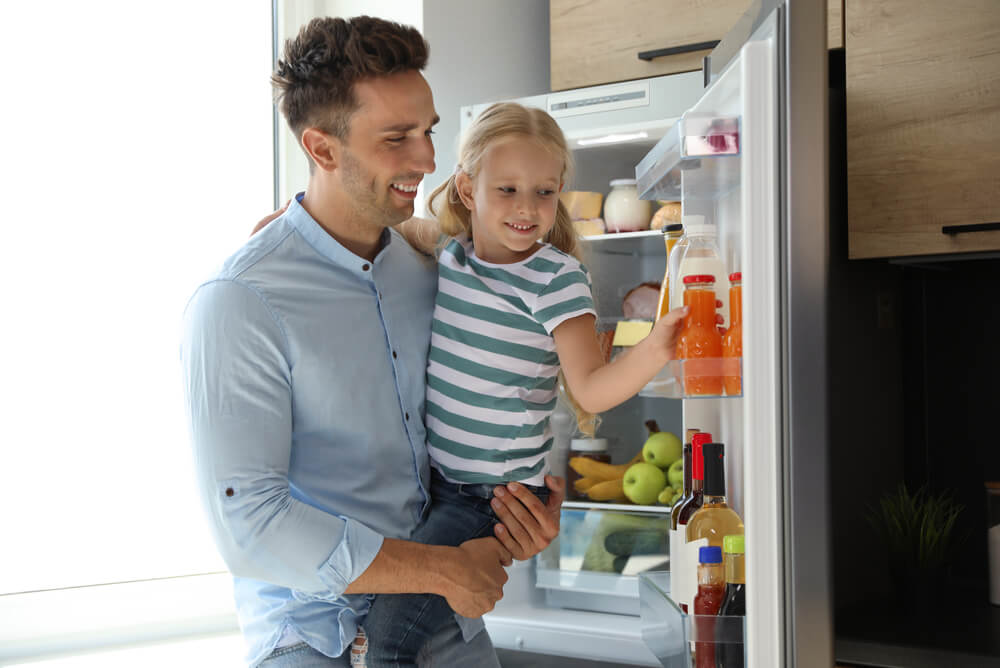 How to choose energy-efficient appliances for your home
Air conditioner/heater
The size of your appliance matters here. Too big for the space and you'll waste energy, too small and your air-con/heater will constantly run without cycling off, which may be expensive.
With all appliances, a reputable brand and a high rating is a must. Furthermore, fixed systems (split or ducted) are generally more energy-efficient than portable air conditioners.  
Washing machines
Here's the deal. Front loader machines use less water (up to 50%) and usually less energy than top loaders. Buy a machine with a cold-water cycle function; this will save on water heating.
Also, look for a model with a delay start function, so you can set your washing to start during off-peak times if you are on a time of use tariff.
Another nifty function is 'load sensing'. This function detects the washing load and adjusts water amounts, wash cycles and sin times accordingly.
Clothes dryer
Clothes dryers are notorious for consuming energy. If you want to save money in the long term (and drying your clothes in the sun isn't always the best option), then consider buying a heat pump dryer. While they're more expensive up-front, a heat pump dryer could save you hundreds in running costs over its lifespan.  
Dishwashers
Like washing machines, look for cold-wash and delayed-start functions. You also want to select a dishwasher with at least a 3.5-star energy rating while an easily accessible filter for regular home maintenance will keep it running efficiently.
Refrigerators and freezers
First, choose the right size refrigerator and freezer for your needs. A big fridge/freezer is wasting energy if it's half full or overflowing.
Secondly, try and buy a fridge/freezer combo as separate appliances will use more energy.
Third, stars matter. Each additional star on its energy rating label is worth an additional 20% increase in usage when it comes to fridge/freezers and energy efficiency.2
Television
Like fridge and freezers, each additional star on an energy rating label is worth a whopping 20% extra in usage when it comes to televisions and energy efficiency.2 What's more, larger televisions usually use more energy than smaller models, and LEDs generally use less energy than plasma screens.
Source: energyrating.gov.au
What are the most energy-efficient appliances?
For the most part, modern appliances are often the most energy-efficient. Better design, stricter regulations, and a host of innovations are making modern appliances more energy-efficient.
For example: heat pump technology for clothes dryers, LED lights in fridges and eco settings to reduce usage on washing machine cycles.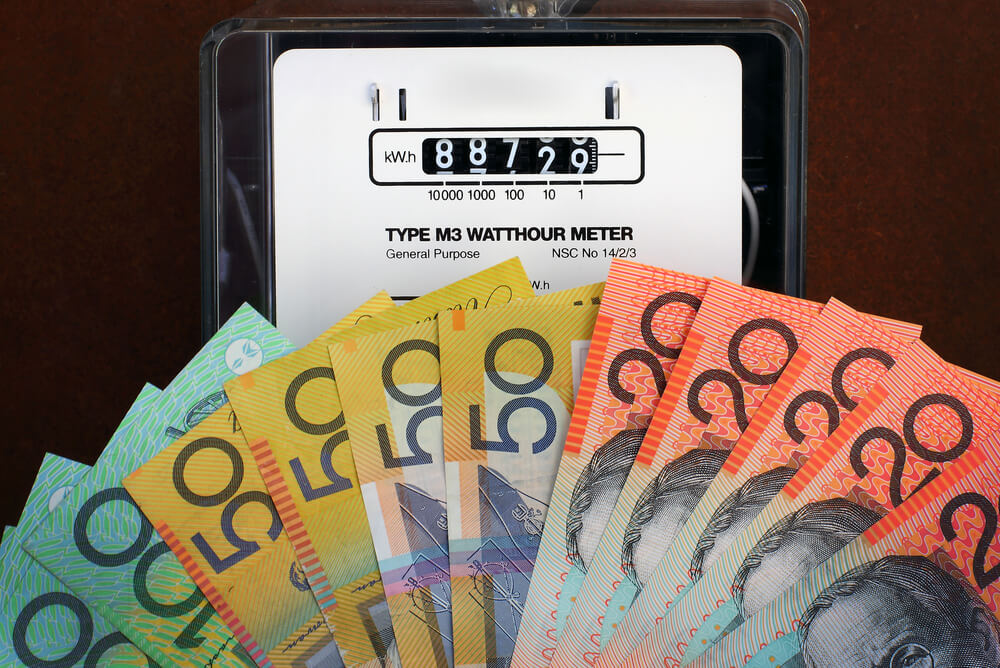 How do energy-efficient appliances help the environment?
Imagine you have two 500-litre fridges standing side-by-side with different energy rating labels. Fridge A has two stars, while Fridge B has four stars. By choosing Fridge B, you'll need to use less electricity. The less energy consumption, the better for the environment.
Six ways to reduce your energy bill and save money
Here are some ways you can save electricity on each of the major household appliances:
heating/cooling. Don't set your thermostat too low or high; just one degree can increase costs by 10%.2 Additionally, close windows, draw the blinds and seal any cracks where hot or cool air can escape. For cooling specifically, you should also use ceiling fans, turn the AC off at night while you sleep and keep the filter clean;
washing machines. Wash your clothes in cold water (reduce water heating costs). Use the economy cycle, wait for a full load and wash during off-peak times – if you are on a time of use tariff. If you have solar, run when the sun is shining;
clothes dryer. Hang washing outside to dry (weather permitting) will help you save on energy bills;
dishwasher. Avoid the pre-rinse; most modern dishwashers are strong enough to scour your dishes clean. Always was a full load, wash during off-peak times and opt to air dry after the washing cycle;
refrigerator and freezer. Don't be too cool, as the colder, the more expensive. The optimum temperature for a fridge is three to four degrees Celsius. For a freezer, the optimum temperature sits between 15-18°C;4 and
television. Lower the brightness in the TV's contrast settings and turn it off at the wall as standby saps energy. This advice also applies to computer monitors.
Bonus tips to reduce energy bills!
Install LED lights, the most energy-efficient lights on the market.
When not in use, turn appliances off at the wall.
Avoid space heaters.
Consider going solar.
Buy products with a higher star rating and low energy consumption.
Do you want to know another way you could potentially reduce energy bills? Switch providers!
If you want to compare energy providers, use our free comparison tool; it only takes minutes to compare quotes from some of Australia's top providers. Our handy service means you won't need to visit multiple sites to find great value.
Best of all, switching won't interrupt your service and we handle the messy paperwork.
Sources:
Energyrating.gov.au Calculating Running Costs – How Much Could I Save? Accessed September 2020.
Energyrating.gov. Consumers. Overview. Accessed September 2020.
Energy Australia. News. Top tips to save energy while keeping cool this summer. 2014. Accessed September 2020.
FDA.com.au. Refrigerator Thermometers – Cold Facts about Food Safety. Accessed September 2020.
Did you find this article interesting or helpful?