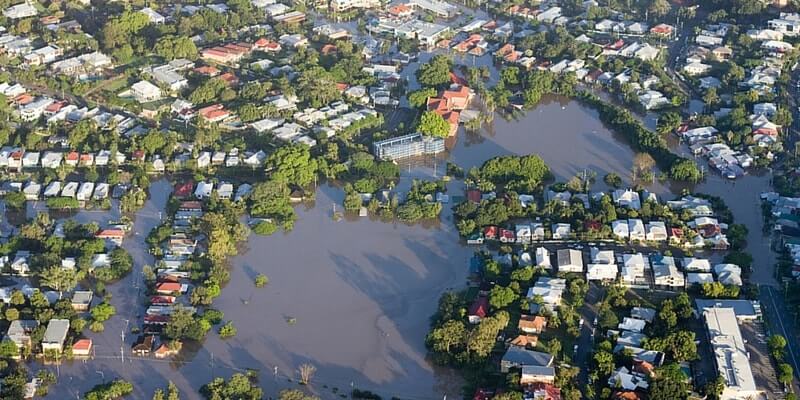 Climate change has been heating our news cycles, with world leaders and climate experts flocking to summits and conferences to debate the future health of our planet amid global protests.
Another trend is the increasing costs of home insurance which could be affected by natural disasters. We ask; are natural disasters increasing, and what are the effects of climate change on insurance?
The effects of climate change on insurance: increased risk means increased cost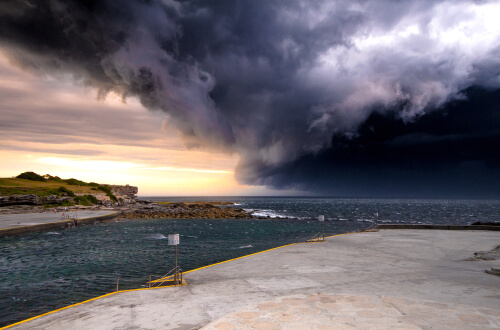 Australia is no stranger to extreme weather. In the last 12 months alone, we've seen widespread flooding in Townsville, bushfires across Australia's east and highly damaging storms in Sydney.
The Townsville floods alone led to $1.2 billion in damages and insurance claims, according to the Insurance Council of Australia (ICA).1 The ICA also declared September's bushfires in New South Wales and Queensland a catastrophe – meaning anyone with insurance affected by the natural disaster gets their claims prioritised.2
Major natural disasters like these may lead to an increased cost to home and contents premiums. One example of insurance price increases is the Tasmanian bushfires of 2012.
Residents in high-risk areas saw an increase of 27% on their premium prices less than a year after the event.
Furthermore, the Insurance Council states that the fire cost insurance companies almost $80 million.3
Data also shows climate change is resulting in bigger storms and more aggressive bushfires. If this trend continues as predicted and you live in a high-risk area, not only is your home physically at risk but your home insurance affordability could be too.
Increased risk of severe weather is one of the major effects of climate change on insurance. It may see homeowners pay more for their home and contents insurance in the years to come.
Earlier in 2019, Dr Karl Mallon from Climate Risk suggested that almost one in 10 homes (roughly 850,000) could become uninsurable.4
Related: 5 clues that warn you of a high-risk house
Let's look at a specific example: cyclones
Australia's tropical regions, including Queensland, the Northern Territory, and the northern half of Western Australia, are more susceptible to severe storms, floods and tropical cyclones. Combined with a lack of infrastructure, insurance premiums across Australia's north are twice as expensive as in Australia's south, according to ICA.5
Home and contents premiums in these areas have been rising steadily in recent years, due to climate change's effects on insurance, as noted by a submission by The Climate Institute of Australia (now a part of The Australia Institute) to the Australian Treasury in 2015.6
In 2017, the Australian Competition and Consumer Commission (ACCC), launched an inquiry, with Aussies stating their policies were costing upwards of $10,000 a year – especially in north Western Australia.7
Did you know a majority of Australians are underinsured?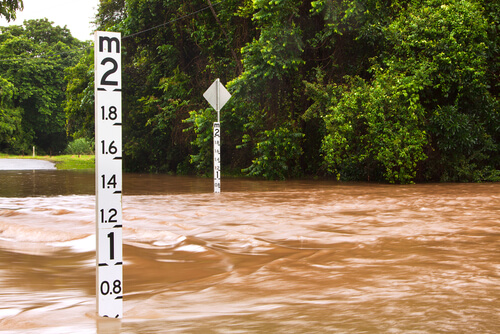 More than four in five Australians were underinsured in 2013. 8 Aussies become underinsured by not providing accurate figures for the cost of replacing their belongings and their home. Being underinsured means your home and contents cover could leave you out of pocket should you need to make a claim.
Since 2013, the risk of underinsurance hasn't gone away. In fact, it has increased for areas that are more prone to natural disasters such as bushfires.9
It's vital that Aussies correctly value their property and belongings, as well as the cost to replace them. This will help you prepare for the effects of climate change, now and in the future.
Reading your home and contents insurance policy in detail can ensure your home and belongings are protected if a natural disaster does occur in your area. Those in disaster-prone areas should be especially mindful to read the fine print of their home insurance policies and even call their insurer to make sure they have the appropriate level of cover.
Worried you're underinsured? Consider the following factors
New purchases: if you've bought some new stuff, whether it's clothing, sports equipment, homewares, appliances, gadgets or something else, tally up the total cost and increase the sum insured figure on your policy.
Renovations and improvements: if your home has undergone a renovation, this can increase the cost to rebuild or repair it should your home be damaged – which in turn has an effect on insurance. This can include measures which make your home more resilient to natural disasters, like bushfire resistant materials. Remember to notify your insurer if you are performing renovations as this can affect your cover.
The cost of construction: over time, the cost of house construction changes. If you need to rebuild your home, regularly check to see if your policy would cover the cost. If not, adjust your policy as necessary.
If your home insurance rates have increased dramatically in recent years, comparing home and contents insurance policies is one way of making sure you're getting a great deal.
Sources
[1] Six months on, insurers making strong headway with $1.243b in Townsville catastrophe claims. Insurance Council of Australia. 2019.
[2] Insurance Council declares Catastrophe for NSW and Queensland bushfires. Insurance Council of Australia. 2019.
[3] Home insurance through the roof as summer bushfires hit home. Nick Clark, The Mercury. 2013.
[4] The runaway insurance effect. Inga Ting et al. ABC. 2019.
[5] Why are insurance premiums in higher in the north of Australia? Insurance Council of Australia. 2018.
[6] Northern Australia Insurance Premiums Taskforce: Interim report response. Kate Mackenzie, The Climate Institute of Australia. 2015.
[7] Northern Australia Insurance Inquiry: Update report. Australian Competition and Consumer Commission, Australian Government. 2018.
[8] Underinsured and overexposed – most Australians risk financial hardship through underinsurance. Understand Insurance, Insurance Council of Australia. 2013.
[9] Fire services back effort to raise awareness of bushfire exposure to combat underinsurance. Understand Insurance, Insurance Council of Australia. 2016.
Did you find this article interesting or helpful?