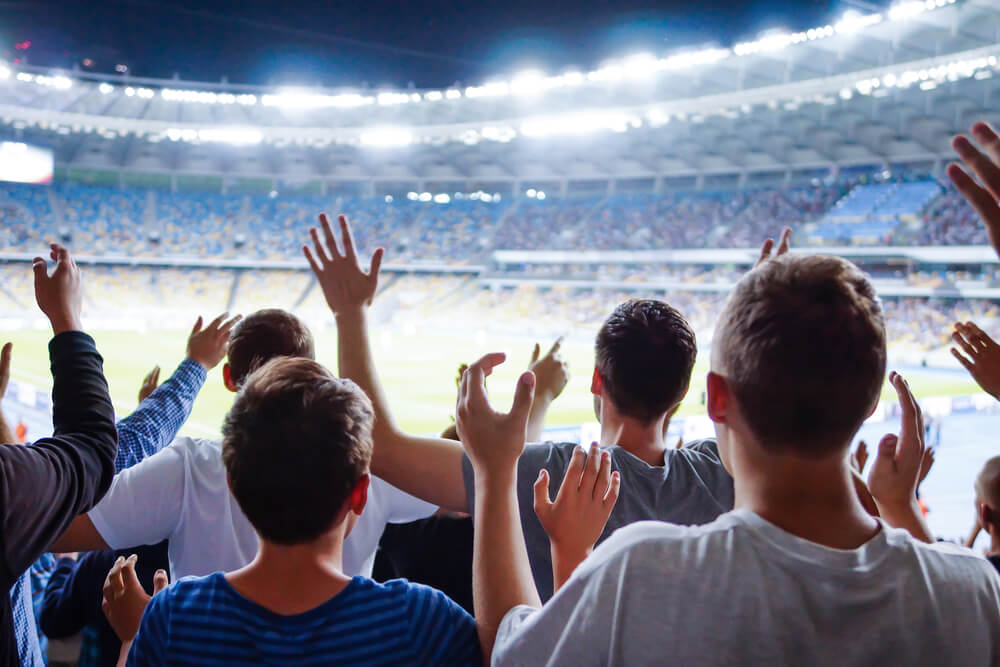 How much does it cost to support your favourite footy team annually?
If you think about it, the costs can add up. There are memberships, fluctuating NRL and AFL ticket prices, merchandise, travel costs, television subscriptions and even the cost of a hot pie at half time.
Let's see how much it will set you back!
How much are NRL and AFL ticket prices? (non-members)
As of February 2019, AFL ticket prices can start at around $5 for kids, $18 for concession card holders and $27 for general admission (adult).5 Family tickets (two adults, two children) start from $54. All prices slightly vary from venue to venue.
NRL ticket prices also vary depending on the venue. Typically, NRL tickets are cheaper than AFL tickets, and some venues even offer children under 12 free entry. Each NRL venue partners with either Ticketmaster or Ticketek, so check out their websites for more information.
The above NRL and AFL ticket prices are standard for the regular home and away seasons. However, you'll have to pay more for reserved seats, usually between $30 and $60 in the AFL.6 Dynamic ticketing allows home teams and the venue to increase or decrease the cost of reserved seating based on the demand. This is why it usually costs more to buy a ticket closer to game time.
While the AFL use dynamic ticketing for blockbuster games like ANZAC day or the Dreamtime game, the NRL generally only uses dynamic ticketing for their annual State-of-Origin series.
Of course, finals and Grand Final tickets will cost more. These prices are released on the eve of every final series.
How much to buy some Grand final tickets?
| | |
| --- | --- |
| AFL Grand Final ticket prices7 | 2019 |
| Restricted viewing or standing room (cheapest) | $155 |
| Reserved seating (most expensive) | $422 |
| NRL Grand Final ticket prices8 | 2019 |
| General public ticket | $80 |
| Club members (Grand Final teams) | $60 |
| Family ticket | $225 |

After the AFL allocates tickets to its partners, a large portion of tickets are allocated to the club members of the two competing teams – club members then enter a ballot and the lucky recipients are drawn out. Any remaining tickets are available to the public.*The AFL don't offer Grand Final family tickets.
NRL ticket prices are much cheaper due to lesser demand. In the past, as a member of the public, you could have bought an NRL Grand Final ticket for only $80.
What's a club membership worth in 2020?
Let's start with the AFL.
Every major Australian football team has membership packages ranging in prices and game access depending on a host of factors, including their home stadium deal and the number of home state games in a season (Victorian clubs only travel interstate five or six times in a 22 game season while non-Victorian clubs travel every second week).
Interestingly, membership numbers don't necessarily mean the most expensive packages.
To give you an idea, an Essendon Football Club membership starts from $27 (two-game access) and jumps up to $235 (16-game access).1 On the more expensive side, the West Coast Eagles offer a three-game package for $110. They also offer an 11-game membership starting from $410.2
Top five by numbers: 2019 AFL club membership13
| | | |
| --- | --- | --- |
| 1 | Richmond | 103,358 |
| 2 | West Coast | 90,445 |
| 3 | Collingwood | 85,226 |
| 4 | Essendon | 84,237 |
| 5 | Hawthorn | 81,211 |
In the NRL, clubs also offer varying membership packages. The North Queensland Cowboys have a 12-game access package starting from $180-$810 based on seating, add ons and exclusive access to events.3
The South Sydney Rabbitohs have a three-five game access membership for $152 and a membership with a season ticket to every Rabbitohs home game for $432.4
All AFL and NRL clubs have a premium membership, some of which include perks like a Grand Final ticket – should your team make it. However, these memberships are expensive and can cost up to $4,000 per year.
Top five by numbers: 2019 NRL club membership14
| | | |
| --- | --- | --- |
| 1 | Brisbane Broncos | 34,793 |
| 2 | South Sydney Rabbitohs | 29,626 |
| 3 | Paramatta Eels | 25,258 |
| 4 | Melbourne Storm | 25,211 |
| 5 | North Queensland Cowboys | 21, 029 |
N.B. Visit your club's website to browse packages, keeping in mind that it could help you mitigate normal NRL and AFL ticket prices by 'buying in bulk'. Prices correct as of September 2020. Subject to change.
How much to buy your favourite team's colours?
| | | | | |
| --- | --- | --- | --- | --- |
| | Club Jersey (adult) | Club Jersey (kids) | Scarf | Beanie |
| AFL | $100-120 | $90-$100 | $70 | $40 |
| NRL | $140-$170 | $130 | $25 | $20-$30 |
*Prices sourced from AFL and NRL official website's in their 'shop' section. 09/09/2020.
Another cost to consider is getting decked out in your club's colours.
Women's Jerseys are typically cheaper than men's while children's gear is even less expensive. Keep an eye out for sales and drastically reduced prices later in the season – as stock begins to age. Some clubs offer free shipping when you spend a certain amount (e.g. over $75).
What's more, many clubs offer member discounts and even free apparel, such as a scarf when you sign up as a member.
You can buy your club colours from their official website, retail partners or outside the venue on game day.
Watch the game at home (avoid NRL and AFL ticket prices)
For AFL and NRL fans, there are multiple games per week on free-to-air television.
Non-Victorian states generally get every AFL game that involves their state team. For example, you can watch every Brisbane Lions, and Gold Coast Suns game live on Channel Seven or 7mate.
If you want to watch your favourite Australian football team every week from the comfort of your lounge, you can buy a Fox Sports subscription (packages start at $39 per month12), Kayo subscription (starts at $25 per month),9 AFL live pass (starts from $4.99 per week)10 or an NRL live pass ($3.99 per week)11 via the app store.
*prices correct as of September 2020. Subject to change.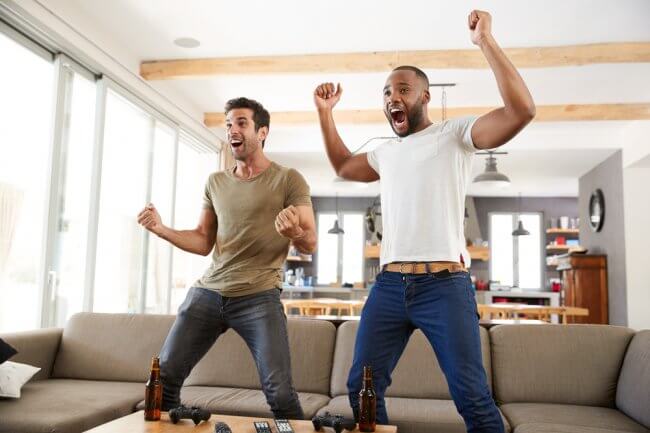 How to save while supporting your favourite team
Would you like to support your team and save a few dollars? Here are some money-saving tips for all the football lovers out there:
Take your own food (non-commercial, e.g. no McDonalds or KFC). We've all bought a pie, chocolate bar, bucket of chips or beer at the footy and received very little change back from a twenty. Check your local stadium's rules for what you can and can't bring into the ground.
Buy your tickets online. If you're a member or non-member and need a couple of tickets, then it's generally cheaper to pre-purchase tickets online than at the venue, for both football codes.
Consider a multi-game club membership. Do you plan on going to multiple games in a season? A membership could be worth your while. Plus, most clubs throw in some perks, and it's always good to support your team financially.
Take advantage of free entry for kids. In the AFL throughout the 2019 season, kids entered the games free on Sundays, while in the NRL children (under 12) can enter for free at selected venues.
Carpool or take the train. Live close to the ground? Hop on the train or split the cost of parking with your mates.
Buy new gear later in the year. As the season progresses, clubs slash merchandise prices.
Goal! So that's the cost of NRL and AFL ticket prices and supporting your favourite footy team. If you're looking for more money-saving tips, check out our blog how much is sport costing Aussie families.
Sources:
Essendonfc.com. 2020 membership improvement. https://www.essendonfc.com.au/news/121437/2020-membership-improvement. 2020. Accessed September 2020.
Westcoasteagles.com. Memberships. https://am.ticketmaster.com/westcoasteagles/memberships#/. 2020. Accessed September 2020.
Cowboys.com. Packages. https://www.cowboys.com.au/membership/packages/. 2020. Accessed September 2020.
Rabbitohs.com. Packages. https://membership.rabbitohs.com.au/packages. 2020. Accessed September 2020.
AFL.com. Ticket transaction fees waived at Marvel Stadium. https://www.afl.com.au/news/372457/ticket-transaction-fees-waived-at-marvel-stadium 2019. Accessed September 2020.
Ticketmaster.com. 2020 AFL Reserve Pricing. https://am.ticketmaster.com/afl/ticketing/pricing/. Accessed September 2020.
AFL.com. 2019 Toyota AFL finals series ticket prices. https://s.afl.com.au/staticfile/AFL%20Tenant/AFL/Files/Images/Finals/2019-Finals-Series-Ticket-Prices.pdf. 2019. Accessed September 2020.
NRL.com. Grand final tickets on sale. https://www.nrl.com/news/2019/04/12/grand-final-tickets-on-sale/. 2019. Accessed September 2020.
Kayo sports. Plans and pricing. https://help.kayosports.com.au/s/topic/0TO7F000000KXMPWA4/plans-pricing. 2020. Accessed September 2020.
AFL.com. AFL live pass. https://www.afl.com.au/mobile/terms. 2020. Accessed September 2020.
NRL.com. NRL live pass terms and conditions 2019. https://www.nrl.com/nrl-app-terms-and-conditions/. 2019. Accessed September 2020.
Fox footy. Help and support. https://help.watchafl.com.au/support/solutions/articles/19000044789-how-much-does-a-watch-afl-subscription-cost-. 2020. Accessed September 2020.
AFL.com. Membership numbers in 2019. https://www.afl.com.au/news/132338/thanks-a-million-afl-club-memberships-hit-alltime-record. Accessed September 2020.
Statista. Number of National Rugby League club members in Australia in 2019, by club. https://www.statista.com/statistics/1133720/australia-nrl-club-members-by-club/. Accessed September 2020.
Did you find this article interesting or helpful?