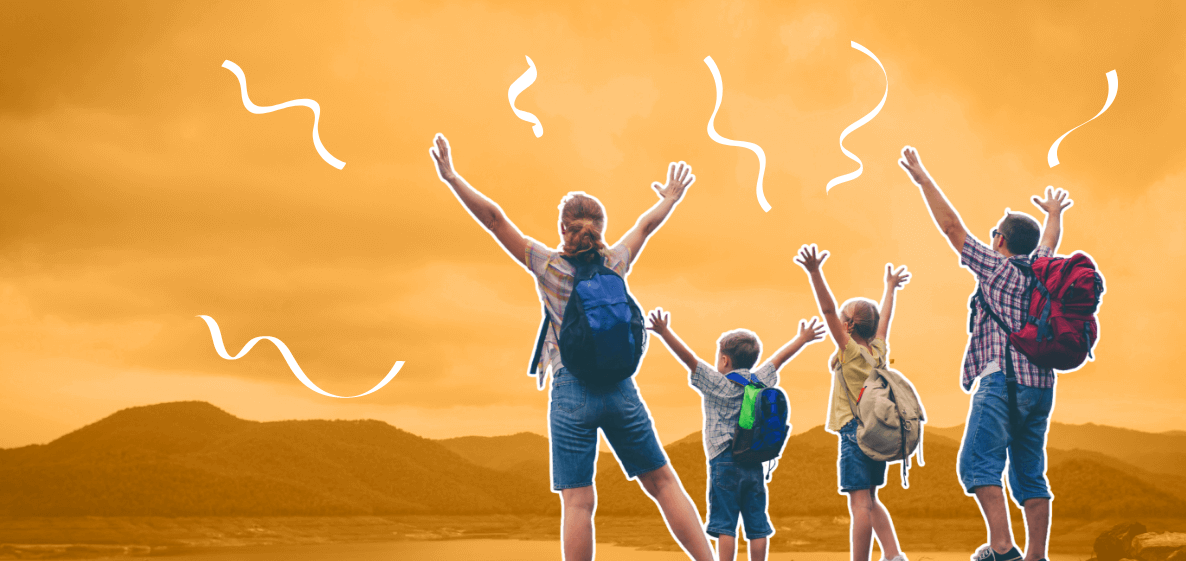 The end-of-year school holidays can be a stressful time for families needing to care for children (and keep them entertained), as parents juggle work schedules and family time while sticking to a budget.
If you're feeling fresh out of ideas for what to do during the festive season at a good price, check out our list of family holiday activity ideas. From the budget-savvy ideas that won't break the bank to big-ticket items, we've got you covered.
Our school holiday activity ideas for your family
Visit a council library or special event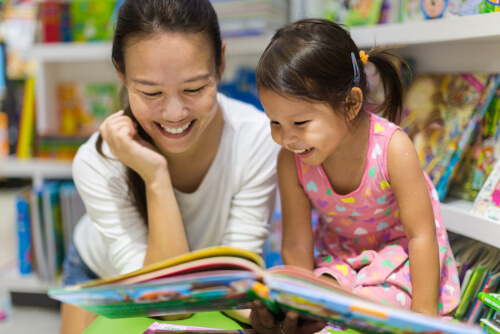 Public libraries host a range of school holiday activities and events throughout the year, mostly catered to families with small children (though there are events for teens). The best part is most are completely free. These events can include:
children's storytime
rhymes and songs for toddlers
reading groups and book clubs
author talks and writer's groups
technology and computer classes.
It isn't just council libraries that have things to do for the whole family. You can check out other school holiday family activities hosted by your city council.
City council activities can include everything from festivals and events to community activities, markets and performances. Making the most of free council events and activities can help get the kids off the screen during the holidays, and ease some pressure on your family's budget.
Visiting your local city council's website can help you see what's on. If you're in one of Australia's state capitals, check out the links below to view their events calendars.
Note that Canberra is broken down into multiple smaller councils, which can be found here. If you're not in one of the capitals, reach out to your local council or search online to see what family activities they're hosting during the school holidays.
Get into the Christmas spirit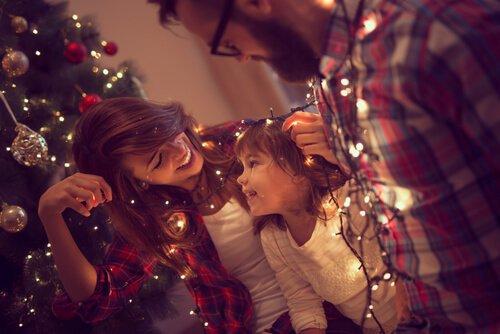 The end of year holidays also takes us into the Christmas season, which can be an exciting (and sometimes stressful) time for families. However, the festive season brings with it activities specific to this time of year.
Shop for unique items at your local Christmas market
There are all sorts of ways to embrace the Christmas cheer. If Christmas shopping makes you feel like you're in a pressure cooker, going to a Christmas market could turn the act of buying presents into an experience the whole family can enjoy.
You might even find some great bargains or beautiful handcrafted gifts for your friends and family.
Christmas markets are happening all over Australia in the lead up to Christmas Day. Here are a few standouts in Australia:
Join in on Christmas carols
For a classic family Christmas outing, it's hard to beat a Christmas carols show. Across Australia, stages will play host to performers putting on a Christmas spectacle.
Some of Australia's biggest carol events include:
Otherwise, keep an eye out for community carols in your area.
Deck your home in Christmas cheer
For something a little more low-key, get the kids involved in decorating the tree and the house – how big you go is up to you and your budget, and it's an opportunity to get crafty and practise your creative skills.
Take the family to see Christmas lights
Of course, we couldn't mention school holiday family activities without mentioning Christmas lights! These can be just a short drive away from home and lead to a magical night of exploring streets decked out in Christmas decorations.
For Australia's ultimate Christmas light experience, it's hard to beat the Hunter Valley Gardens' Christmas Lights Spectacular.
Spend time with family and friends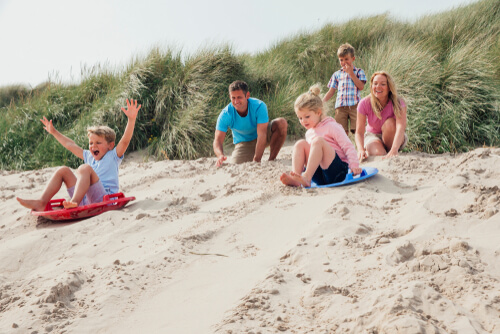 The end of year school holidays is a great time to spend catching up with friends and family.
If you're struggling to think of suggestions to answer your kids with when they inevitably say, 'I'm bored', here's a list of ideas:
head to the beach
visit a local park or garden
go to the movies
play games like hide and seek
hunt for a new playground
have a picnic
visit a zoo
bake together
go bushwalking
spend the day at a theme park
make a pillow fort
go camping.
Your kids could have playdates with their friends, or you might want to visit relatives you haven't seen in a while. If you have rellies or mates who live far away, then you have the opportunity to go on a family road trip!
Planning your epic road trip
If you're going on a big road trip, consider the following, which might help things go smoothly and make it an enjoyable experience.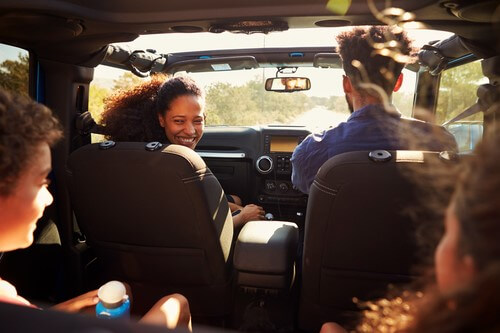 Plan the drive
How far do you need to go? How long will it take? Depending on where you're going, you can make stops at landmarks, parks, driver revivers or towns to stretch your legs and explore.
Driving across Australia can use a lot of petrol. You can compare fuel prices for free using our smartphone app, Simples.
It might add to the travel time, but it can help make the journey itself an experience for your family, as well as giving you much-needed breaks to rest up during a long drive.
Stock up on snacks
Make sure you have enough food and main meals like sandwiches, which might need to be kept in a cooler bag. Don't forget water for the journey.
Make sure the car is good to go
Check the tyre pressure and fluids before you head out. If your car hasn't had a service in a while, it might pay to have a mechanic check it over so you don't break down, which can turn a holiday into a nightmare.
Find great-value accommodation these holidays
If you're planning on taking the family out of the house and staying somewhere, such as a hotel, lodge or cabin, there's no getting around the increased demand during the holiday season.
Hopefully, you've planned ahead and booked in early. However, if you're yet to book somewhere, ensure you compare your options before settling on the first deal you see. Our handy hotel comparison service helps you compare prices for hotels in Australia and around the world in minutes.
Did you find this article interesting or helpful?