Throughout Christmas week, Aussie homes are abuzz with excitement and activity. We decorate, eat, drink and enjoy the company of loved ones, who are often found splashing about in the pool on a hot summer's day.
Amidst the excitement though, we need not become complacent about the extra safety hazards that come with the silly season.
That's why we've compiled a 50-point comprehensive Christmas safety checklist to keep your festivities as merry as can be.
Electrical and fire safety
It's the time of the year when the family gathers to decorate the Christmas tree. Once you've finally worked out how to untangle those lights, nothing beats the sheer joy of watching them set your home aglow with Christmas magic… not flames.
Since electrical appliances or faults cause about 40% of domestic fires, a little preparation and precaution will help ensure everyone stays safe during the holiday season.1
Take a look at our checklist for simple electrical and fire safety tips: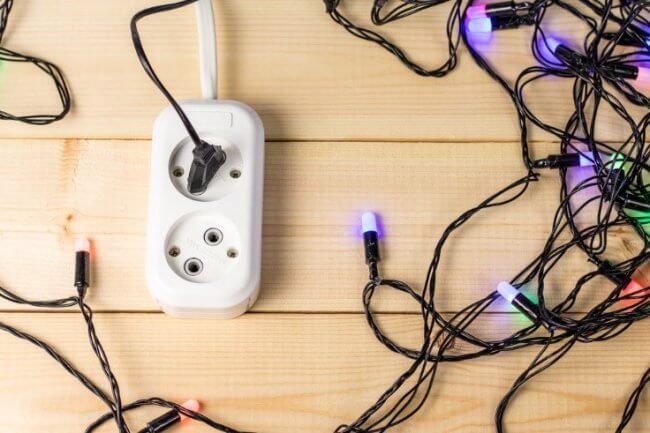 Ensure your home's smoke detectors are working and meet your state or territory's requirements.
Check your home for any faulty power points or loose connections that could spark an ignition. Avoid using any wonky power switches or cracked power points. If you're ever in doubt, call an electrician.
Don't overload electrical circuits or power boards (e.g. try to avoid plugging in multiple double adaptors into power boards).
Check all Christmas lights before use. Look for exposed wires, fraying on cords, dust, rust or loose bulbs. Hanging lights with damaged cords may cause electrical short-circuits.
Always follow the manufacturer's instructions and safety warnings on the packaging, and ensure your lights are suitable for their intended purpose or use (e.g. use outdoor lighting to decorate your home's exterior).
Consider buying solar-powered, LED or extra low-voltage lights (12V or 24V), as these are the safest options to prevent fires stemming from over-heating, as well as an electric shock.
Never use electric lights on a metallic tree, as these can pose an increased risk of electric shock injuries and fire.
Always buy Christmas lights that comply with Australian safety standards, which should feature a regulatory compliance tick and Australian product approval number.
Check that your Christmas lights have insulated pins. Electrical appliances (including Christmas lights) sold after 2006 must have insulated pins to meet Australian safety requirements.
Beware of buying Christmas lights online, especially from overseas suppliers, because other countries have different safety standards and if you're buying second-hand, make sure the lights and cords are in good condition and comply with Australian safety standards.
Keep light decorations away from heat, water and flammable sources, like paper or curtains.
Check that your outdoor Christmas lights have an IP rating. This rating provides a guide for how weatherproof the lights are. The higher the number, the better the weatherproof rating.
Always turn off decorative lights at the switch and power socket before going to bed or leaving the house.
Always use Australian-approved extension cords and do not place them under carpets or rugs, as they can overheat. Ensure you also keep them away from cookers.
Make sure extension cords are always unwound completely to prevent overheating.
Ensure your artificial tree is fire resistant; it should be outlined on the packaging.
If you're opting for a non-artificial Christmas tree, check that it's 'fresh' or not dried out. Continue to water your tree to keep it green, as the drier it is, the greater chance it has of going up in flames. 2
Keep your tree away from heat sources like barbecues or stovetops.
Pro tip:
Check that your home and contents insurance covers you for fire damage and the exclusions around it. Christmas is also the perfect time to review your policy to ensure you're still getting the right amount of cover, especially as the value of your contents may increase with presents you're receiving or exchanging (particularly if they're big ticket items, like gaming consoles, technology and fitness equipment, or expensive pieces like jewellery). You can easily compare home and contents insurance with our free comparison tool, to find a policy that suits you and your home. Don't wait until the worst happens, check it out!
Food safety
Who doesn't love the traditional alfresco Christmas lunch, where you cook prawns on the barbie, nibble on seafood and platters of cured meat, and cool off with a cold beverage or two?
Preparing and serving food in Australia's notoriously searing summer climate doesn't come without its risks. If you don't properly prepare and store your food, food-borne bacteria can pose serious health implications for your guests, especially children, the elderly, pregnant women and those with compromised immune systems.3
In fact, food poisoning affects up to 4.1 million Aussies every year. That's why whenever you're in doubt, you should chuck it out, so you aren't celebrating your Christmas from the bathroom or, worse still, a hospital room.
Ready to enjoy your fresh Christmas feast without a worry? See our checklist for our top food safety tips: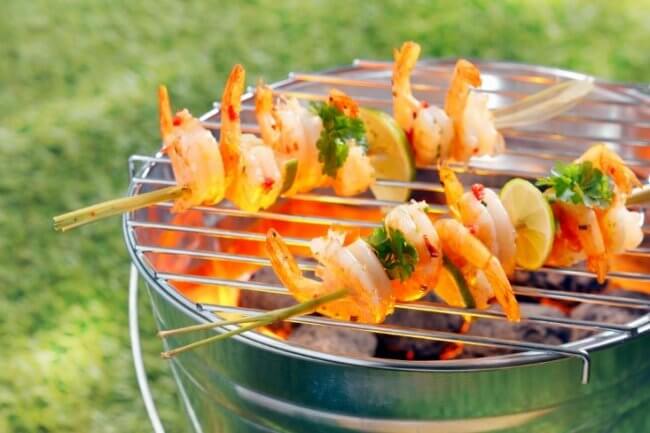 Buy seafood from a reputable retailer or supplier.
Check use-by dates on all foods and products.
Ask your guests if they have any food allergies or dietary requirements.
Clean your barbecue before cooking, as well eskies and picnic receptacles.
Wash your hands between each food prep to avoid cross-contamination, and wipe down counters and other preparation surfaces regularly.
Don't handle food if you're feeling ill or have recently been sick.
Take extra precautions when handling high-risk foods like soft cheese, poultry, ham, seafood, and desserts containing raw egg (e.g. tiramisu).
Make sure frozen food is completely defrosted before cooking.
Cook meat thoroughly, especially poultry and minced meat products.
Don't let foods drop to room temperate. Keep cold food chilled or refrigerated until served, or use iced trays or cold packs under serving platters or picnic baskets if food is being left out for people to nibble on. Serve hot foods straight away.
Always cover foods to prevent contamination from dust or insects.
Store and keep food properly refrigerated, especially perishables like cheese, meat, seafood and milk. Always seal food properly in clean, airtight containers.
Refrigerate leftovers immediately after eating, and consume within the recommended time frame.
Pool and water safety
Lazing by the poolside or soaking up the fresh water is an Aussie Christmas pastime. Sadly, 44 drowning deaths in swimming pools were recorded in the country in 2017, and children under five years of age accounted for 36% of those incidents, according to Royal Life Saving Australia.4
While the festive season is the perfect time for relaxing and letting the family have some fun, it's crucial each person is aware of and abides by basic pool and water safety measures.
Dive into Christmas with our checklist for pool and water safety: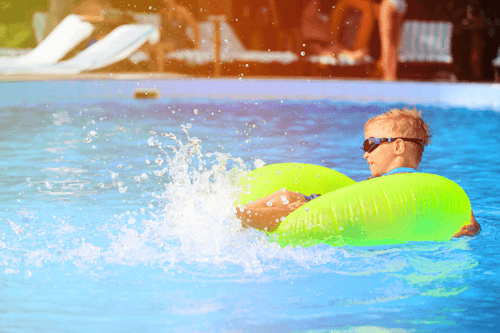 Make sure your pool fencing complies with national and state safety standards and regulations.
Make sure you have a CPR chart near the pool area, in accordance with your state laws.
Check your fence has a self-closing and self-latching gate.
Keep rescue devices and first aid kits nearby.
Ensure there are no climbable zones or objects near (outside or inside) your pool fence.
Don't enter the water if a water pump or filter is running.
Don't swim during storms.
Let someone know if you're going swimming, in case you need assistance.
Enter the water slowly to avoid muscle cramps or cold water shocks.
Always supervise young children around water, as well as those who are not confident swimmers.
Be vigilant of slippery surfaces around the pool and use non-slip materials on the pool deck, diving board and ladders.
Don't run around pool decks or jump from a wet pool ledge.
Always go down a water slide feet first.
Check the pool depth and who's in it before jumping.
Keep pool chemicals and chlorine out of children's and pets' reach.
Never use extension cords around a pool.
Keep electrical appliances, like radios or speakers, away from pool areas.
Never swim after consuming alcohol or taking medications, and wait at least 30 minutes after eating to swim.
Wear sunscreen and keep hydrated.
Sources
[1]
Fire and Rescue NSW- Common home fire (2018).
[2]
North Carolina- Live Versus Artificial Christmas Trees: What to Know When Keeping Your Fire Risk Low (2018).
[3]
NSW Food Authority- Food poisoning (2018).
[4]
Royal Life Saving Australia- Royal Life Saving National Drowning Report (2017).
Did you find this article interesting or helpful?