When we consider retirement we usually think about the amount of money we will need in our savings account in order to live comfortably, but there are arguably more considerations that are just as important. For example, what will you actually do? Just after retirement you might leap at the chance to get all those domestic chores off your To Do list that get bumped down when you work all the time, like checking out superannuation management and reviewing life insurance policies. Once those things are done you might get
Once those things are done you might get on to re-painting the kitchen so that mustard yellow isn't the first thing you see in the morning, or going through that mountain of boxes in storage you haven't looked at in years. But once all of that is done, what will be your new routine, what will make you feel fulfilled at the end of the day? The best and most healthy way to fill up your days is to use your brain, and there's nothing like learning a new skill or reconnecting to an old one.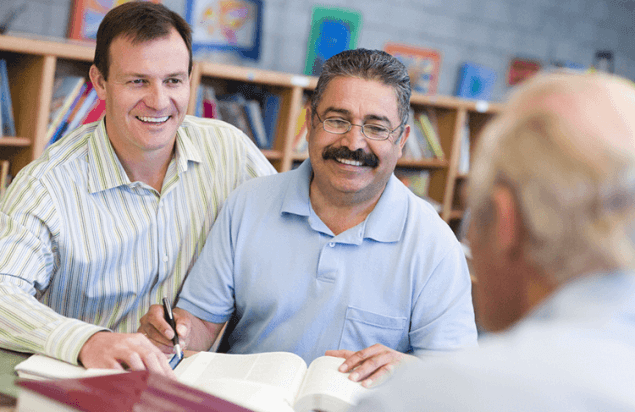 Class time
Research has found that age related changes that affect the mind could actually be lifestyle related and the general wisdom is that when it comes to the brain, you should use it or you'll lose it. It really is never too late to go back to school and earn your first or further qualifications. The best thing about study after retirement is that you don't feel the same career pressure; rather, you can pursue a course that allows you to read the classics, or fall in love with astronomy. While gaining a qualification is a serious undertaking, the benefits are numerous and it's becoming a popular thing to do in your 60s. For those not wanting to pursue something that is graded or expensive, lots of universities offer free courses online.
Develop your hobbies
You might not like the idea of taking on a course that could take you a couple of years to finish, or maybe you're not overly academically-minded. There are other ways to develop new skills; there are a lot of short courses around at various colleges and TAFEs in Australia. There are also plenty of one off workshops where, for a minimal cost, you can return to a hobby you gave up years ago, improve your skills and get back into practice. Over just a few weeks or even in a single day, you can become a master knitter, learn how to paint better or remember how to make bread. Once you have brushed up on your skills, you can get back into your hobby at home.
Get online
Getting online isn't just about checking social media or the convenience of electronic bill delivery. For someone wanting to learn a new skill at their own pace, there are some brilliant "How To" websites available for you. Maybe you want to know how to make the perfect cup of coffee, how to do yoga, how to build things, how to grow the food you eat – or even how to flamenco dance. When you're structuring your own time, you can get back into something you've loved or teach yourself an entirely new skill from your home computer. The possibilities are endless, so jump on a search engine and look for something that piques your interest.
Learn through volunteering 
Another way you can spend your time and foster latent talents is to get more involved in your community and become a volunteer. So many community and not-for-profit organisations are in great need of people who can donate their time, their skills and their empathy. They can offer courses that will develop your talents so you can help the organisation. If you're an animal lover, you could volunteer at a shelter or even at the zoo, and learn things about animal behaviour you never knew. If you're a music lover, you could volunteer at a local community radio station and they will teach you how to run your own show. The best thing about volunteering is that while you're socialising and learning new things, you're also helping out. There are so many opportunities to be really useful out there and the benefits of doing something so fulfilling with your time are numerous.
Travel without leaving home
Travel can be a great way to learn interesting skills, but you don't have to go on a long trip to bring this into your life – have you always wanted to know how to cook Vietnamese food or speak Spanish? Signing up for cooking or language classes will make you feel like you've gone abroad without leaving home. Your whole family will thank you for the cooking classes, and learning a new language will help your brain to stay healthy and active.
Structure your time around learning
If you've hated your clock radio alarm for years, the idea of waking up when you please for a leisurely coffee over the newspaper might be appealing at first, but even this can get old fast. When you've been expected to turn up somewhere at a specific time every day for a large portion of your life, it can be a challenge to be cut free from those constraints without feeling set adrift. 'The land of unstructured time' that retirement presents can be difficult to grapple with at first, but there's no reason why you can't ease into this time of your life by opening new doors, learning new skills and getting good at things you've always wanted to spend your time doing. New skills are their own reward, but the healthy mind that results from learning will make easing into retirement a breeze.
Did you find this article interesting or helpful?