Mother's Day is almost here! If you're not sure what to gift to get your mum or the mother of your children, we've compiled a Mother's Day gift guide with presents and thoughtful gestures that are sure to make her smile.
To help you pick out the right present, we explored five different types of mums and corresponding gifts ideas that are sure to tick all the boxes. Of course, all mums are unique in their own way and, when it comes to presents, it's always the thought that counts!
The working mum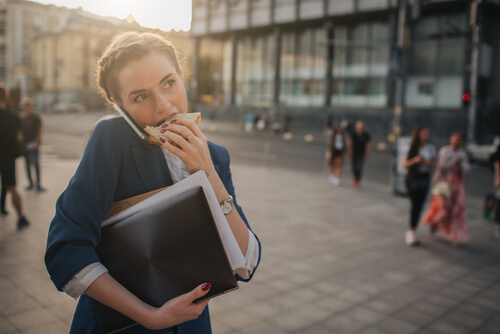 In 2018, over six million mums made Australia great, and over half of these mothers were active in the workforce, according to the Australian Bureau of Statistics (ABS) – a 7.3% increase from the 1996 Census numbers.1
With more mums juggling work and family priorities than ever before, one must wonder how they do it all? They make it seem easy but, in reality, the working mum is busy, always on the go usually with a double shot coffee in hand because she's had only five hours sleep and tends to forget what day of the week it is because every day feels like a Monday.
This cyborg-like mum works hard often without much rest because she juggles the pressures of her occupation but also her responsibilities at home.
So, what type of gifts would suit this type of mum? Here are a few ideas:
a stylish new organiser;
a new coffee mug, or travel mug for when they're on the go;
a handmade stationery caddy from the kids – this will get the kids involved, help keep mum organised at work and remind her of her family;
a new laptop bag or satchel for a tablet;
a spa voucher – will be great to help her take time to relax; or
take the time to clean up the house and do all the chores, grocery shopping or cooking – the last thing a time–poor mum, who has been working hard all day will want to do is more work at home!
The fitness mum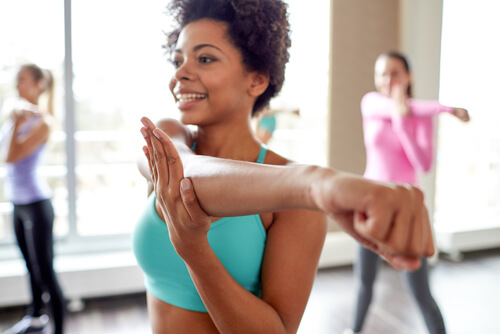 A fitness mum isn't hard to spot. She snacks on proteins bars, has a two-litre water bottle under her arm and lives in active wear.
Say what you will about lycra, if it's helping people get motivated to exercise and keep fit, then it's a force for good.
The fitness mum knows that it's important to stay fit and healthy to take care of themselves and their children. A fitness-focused mum hits the gym or does yoga a couple of times a week, is always on the lookout for new kale chip recipes and pins inspirational quotes on the fridge to inspire the whole family.
If you're not sure what to get the health-conscious mum, here are a couple of suggestions:
a new yoga mat could come in handy, particularly a fancy self-rolling one;
if your mum or significant other hits the gym, a snazzy new gym bag for a towel and a change of clothes wouldn't go astray;
a fitness tracker (if they haven't already got one), or some good headphones designed to listen to music while working out;
resistance bands;
a new pair of runners – though make sure you get the right size;
a blender for healthy smoothies, and/or a smoothie recipe book; or
low-calorie dark chocolate. Just because mum is trying to keep fit and healthy, doesn't mean she can't enjoy a tasty treat.
The stay-at-home mum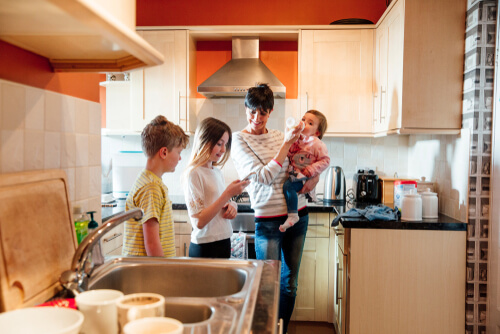 The stay-at-home mum is what some might call the 'traditional' mother. Just some of her to-do list consists of staying on top of the housework, running errands, doing school pick-ups, cooking meals for her fussy brood and managing every family member's schedule. The stay-at-home mum essentially has a full-time job that doesn't pay.
Despite changing gender roles, the Australian Institute of Family Studies (AIFS) notes that the majority of housework is still carried about by women and that when women become mothers, their housework load increases.
On average, mums spend 16 to 25 hours a week on chores like cooking, cleaning and washing, though this average can increase to 30 hours a week depending on when the youngest child starts school.2 That's why we should spoil mum even more so on Mother's Day.
As Mother's Day is all about giving mums a break and letting you know you love them, here are a few gift ideas – some of which come straight from the heart:
serve her breakfast in bed. Better yet, take over all the cooking that day – get the kids involved. Alternatively, you could treat her to a beautiful dinner at a fancy restaurant;
a home-made coupon book for chores and housework that you or the kids will do. This allows you to get creative, have a bit of fun, and put the option of taking a break literally in her hands;
a baking kit or a quality set of kitchen knives if she's a passionate baker or cook;
a good book to read;
a soft, comfy dressing gown; or
photo frames to house the best pics of a family photo shoot.
The beauty mum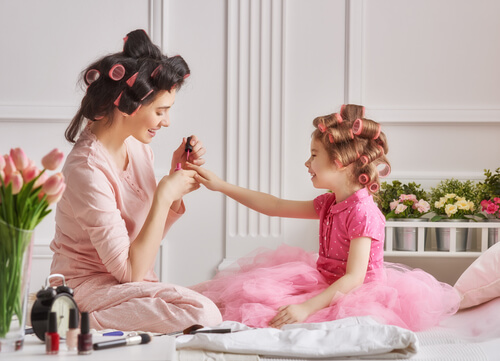 The beauty mum likes to look good. Her outfits on always on point, her eyebrows 'on fleek' and her nails manicured. This mum likes to care for her family and herself because happy mummy equals happy family.
This beauty queen conceals sleepless nights with the best eye creams, exfoliates religiously twice a week and always packs a hand cream wherever she goes.
Her beauty routine helps her feel motivated and on top of the world. Here's how you could contribute:
an organic face oil;
nourishing or anti-ageing skincare. Try to take note of what products she already uses or talk to her about what she might like;
a rejuvenating face mask;
a voucher to get her nails or hair done at a salon;
her favourite perfume, or a bottle of something new (this can be tricky to get right, so do a little research beforehand or seek guidance from the salesperson);
a set of essential oils. These have a variety of uses (i.e. lavender oil for relaxation);
a beautiful scarf to dress up any outfit;
that coat or jacket she's always wanted; or
a fresh new handbag.
The first-time mum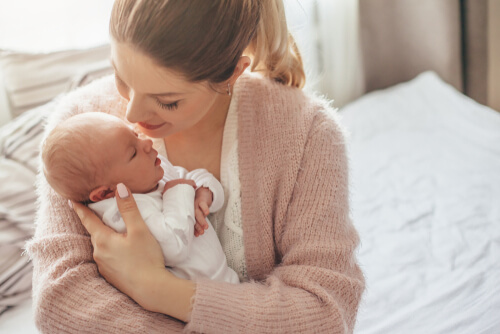 If you're new to motherhood, then it's understandable if you're feeling a little pressure (and possibly some sleep deprivation) leading up to your first Mother's Day.
For first time mothers, Mother's Day gifts can encourage taking some time out for self-care – even if that's just a long, uninterrupted bath.
Here's what we suggest:
a night to herself or out with her friends. Organise a babysitter, or take care of the baby yourself;
some nice new clothes;
a massage voucher so she can be pampered;
lavender-infused bath salt or bath bombs for a nice relaxing bath. For that little bit extra, add some scented candles;
a new comfortable pillow; or
if she's artistic (or not!), she might like an adult colouring book when she's feeling a bit frazzled or stressed.
Classic presents for different types of mums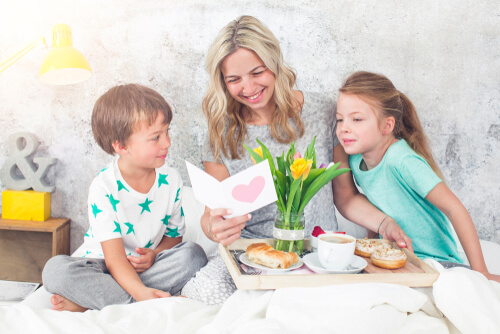 If none of these options sounds quite right, there's always the classic Mother's Day presents for any type of mum:
some new jewellery. Knowing what type of precious metal or stone the mum in your life like will be a big help here;
a box of chocolate. Whether it's handcrafted artisanal handmade chocolate or her favourite type of chocolate from the store, this is always a classic option;
breakfast in bed is a timeless option and can easily be combined with another present;
a massage or spa voucher – all mums deserve a break;
something handmade from the kids. Whether it's something useful or sentimental, it's always good to involve the kids – big or small; or
flowers – they're beautiful, they smell nice and add a touch of natural beauty to the home. What's not to love?
There you have it; our gift ideas for some of the different types of mums out there. Of course, this list is by no means exhaustive – there are so many ways you could spoil the mum in your life this Mother's Day.
Sources
[1] Happy Mother's Day from the ABS! Australian Bureau of Statistics. 2018.
[2] Mothers still do the lion's share of housework. Australian Institute of Family Studies. 2016.
Did you find this article interesting or helpful?