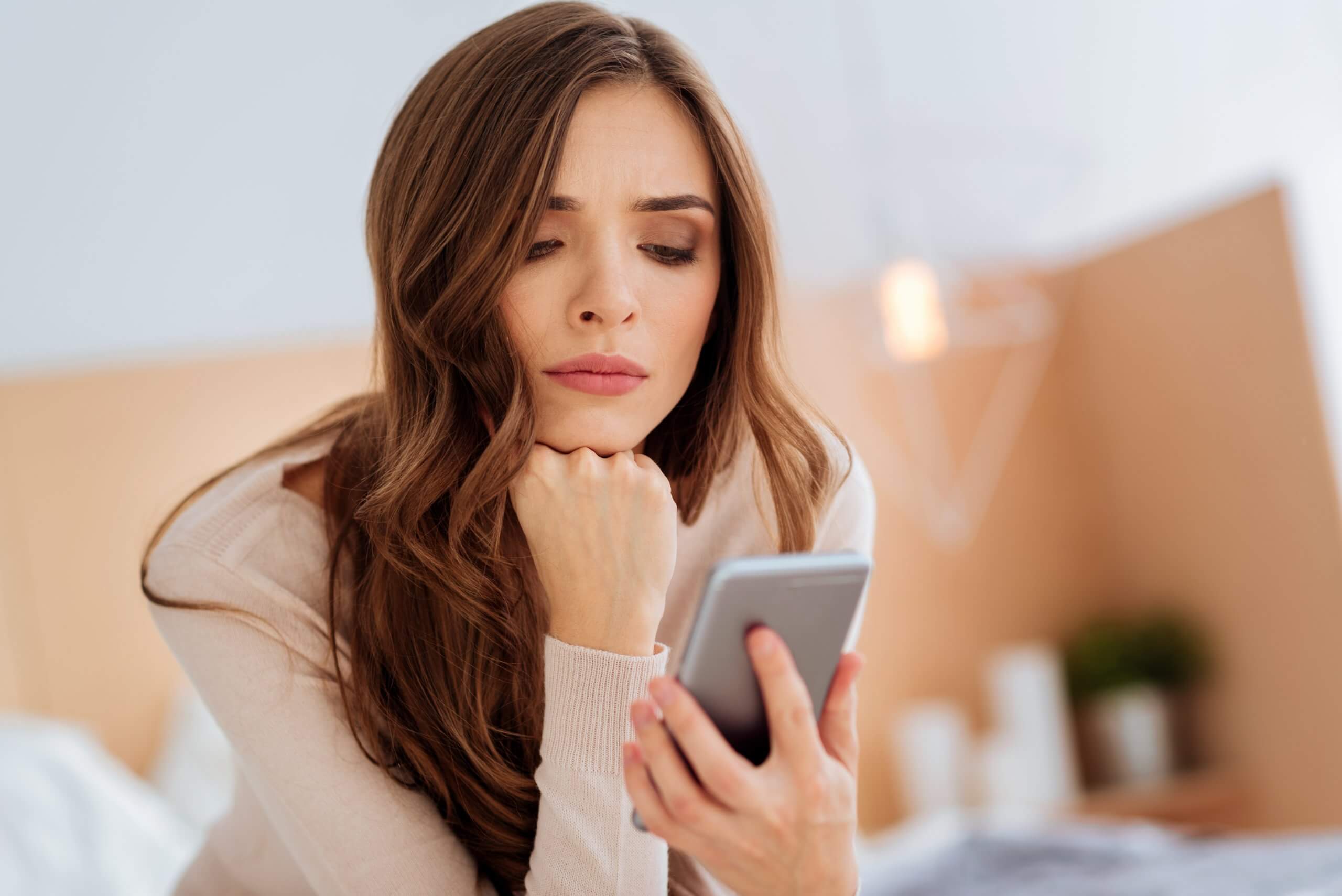 It's never been easier to shop up a storm online, pay a bill from the comfort of your sofa or send money to friends and family around the world. However, the Australian Competition and Consumer Commission (ACCC) has revealed thousands of Aussies have fallen victim to scams and lost millions of dollars since the start of the COVID-19 pandemic.
In fact, more than 3,900 COVID-19 scams have been reported to the ACCC's Scamwatch website since the COVID-19 outbreak began in January.1 These scams have cost Aussies more than $3.1 million so far and contribute to the $89.5 million Australians have collectively lost to scams so far this year.2
Despite the worrying numbers, scam reports are down from the same time last year. In July 2020, Aussies lost more than $12.2 million,3 down from $20.5 million in the same month in 2019.4
How are scammers targeting us?
Scammers use an array of convincing and sophisticated methods to obtain money or information to use against you. Concerning COVID-19, the ACCC warns Aussies that there are several phishing scams, online shopping scams, scams targeting businesses and scams surrounding superannuation. We detail these scams further below.
Meanwhile, the latest figures of reported scams from the ACCC (as of 24 August 2020) show that in total, we're losing the most to scammers through:
investment scams – $34.1 million
dating and romance scams – $23.6 million
threatening scams (threats to life, assets or even data if you don't comply) – $7.2 million
incorrect billing scams – $5 million
shopping scams – $4.1 million.2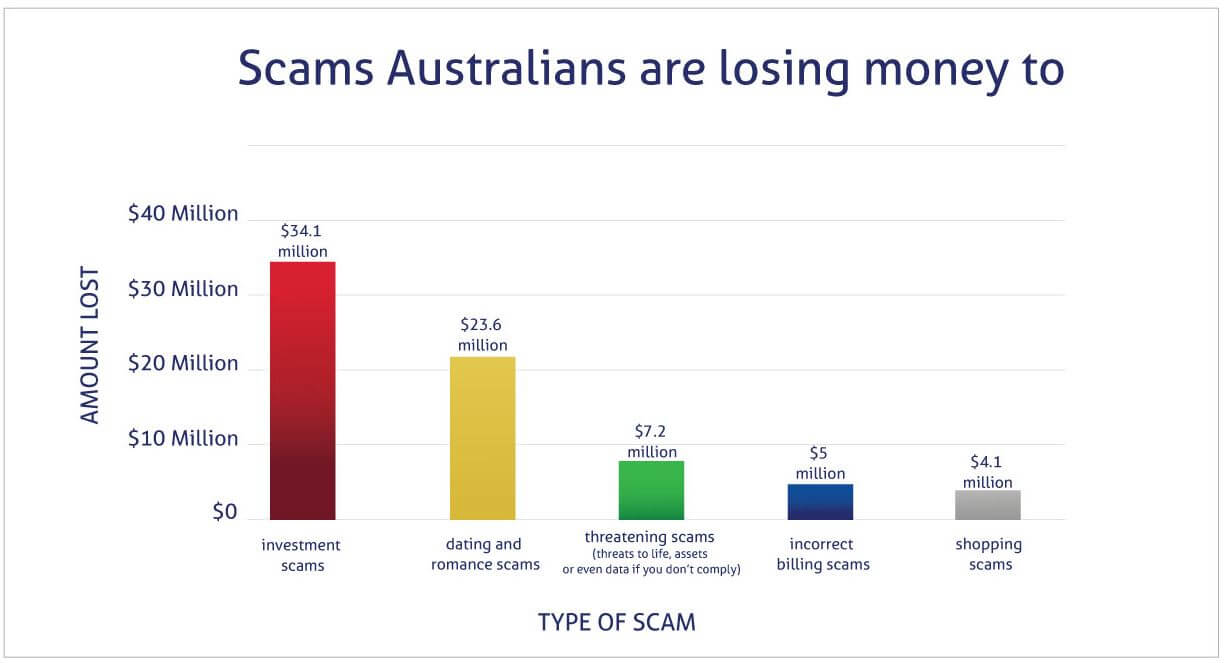 Source: ACCC Scamwatch Scam Statistics (24 August 2020)
Out of the 99,321 total scams reported so far in 2020, Baby Boomers (those aged over 65) accounted for 14.38%.2 However, it's not just older people falling victim to scams, with Scamwatch claiming that the TikTok-loving Generation Z is the fastest-growing victim of scams.5
As of July 2020, 18 to 24-year-olds have already lost more than $6.37 million2 – up from the $5 million Gen Z lost for the whole of 2019.5 They're mainly being scammed on social media platforms such as Snapchat, Facebook and Instagram.
See who's reporting scams in the graph below.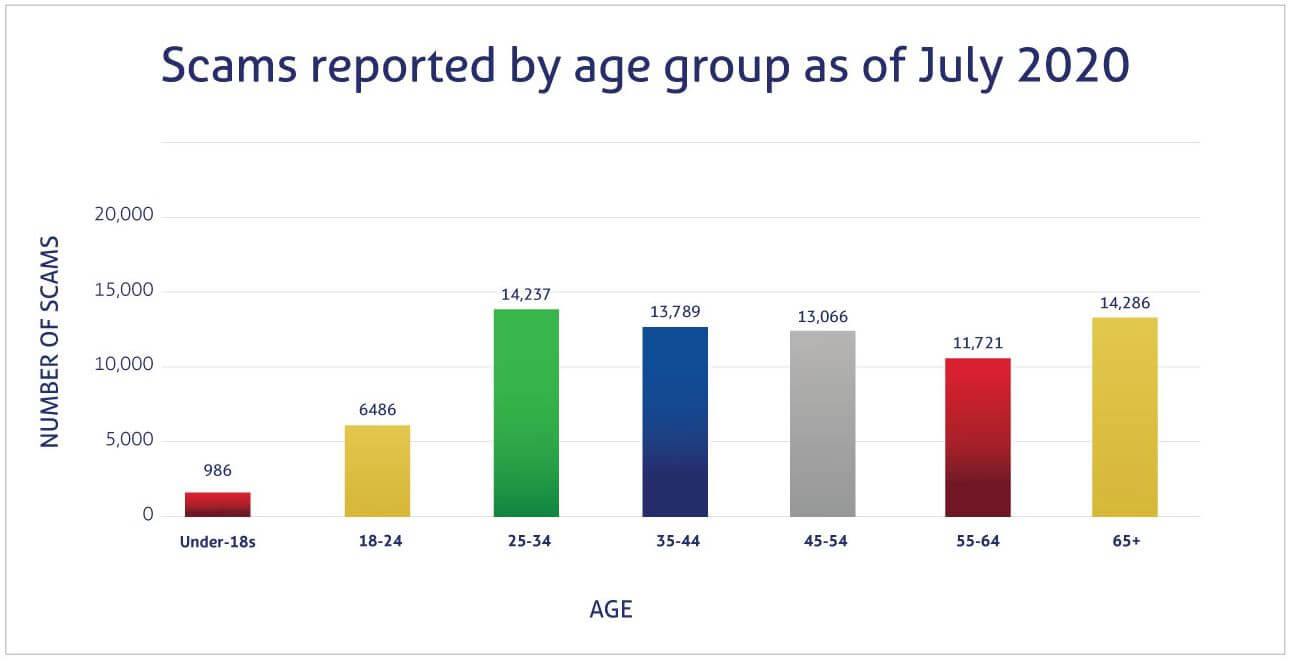 Source: ACCC Scamwatch Scam Statistics (24 August 2020)
Which scams are circulating in 2020?
Phishing scams

Phishing scams – where criminals pretend to be from legitimate banks, companies or organisations – work by tricking you into handing over your details so they can be used for criminal purposes. It's been one of Australia's most common scams this year.
They can manifest as:
a phone call from someone;
a letter in the post;
an email;
a social media message; or
a text message.
The ACCC reports that there are numerous COVID-19 phishing scams of people purporting to be from government agencies (e.g. the Australian Taxation Office). These scams – which are mainly emails and text messages – particularly target people who have applied for financial assistance during the pandemic and those who need to prepare a tax return.1 They're dangerous because they contain convincing links and downloadable content that's designed to steal your data.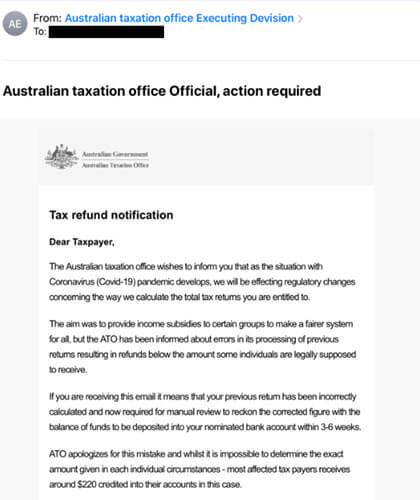 Source: ACCC Scamwatch
Our money expert, David Ruddiman, says no matter how they do it, scammers are clever in how they try to convince you to hand over sensitive information.
'In many cases, these scams claim to offer financial assistance, services or assistance in exchange for you handing over your personal information,' Ruddiman says.
'Unfortunately, this results in your information being compromised or funds being stolen.
'Scammers can use images or wording very similar to those from actual organisations, which can make spotting these scams rather difficult.'
According to Scamwatch, common signs of a phishing scam include:
any message that doesn't include your full name or details;
grammatical errors and spelling mistakes;
being asked for information you don't usually have to supply; and
being prompted to click links or download attachments.6
If in doubt, always contact the bank, government agency or company directly and never click links or answer questions over the phone if you sense something isn't right.
Online shopping scams

Like phishing scams, online shopping scams see criminals pretending to be certified retailers or creating fake online stores, or placing advertisements to trick people out of money.7 In many cases, people make payments for goods or services that never arrive, and it can be difficult to retrieve funds once they've been sent.
It's no wonder why scammers target internet shoppers; Australia Post has reported that online shopping growth around the country has increased by 72% compared to the same time in 2019.11
In light of the pandemic, Scamwatch notes an increasing number of online scammers trying to sell cures and vaccines for COVID-19 (which don't exist at the time of writing),8 face masks and other items people rely on during these unprecedented times.1
There's also been a rise in scammers pretending to be from reputable brands such as supermarkets, banks and insurance companies to trick people into handing over information.1 In some cases, people are being told they need to update their data due to the pandemic, while others are promising free vouchers or prizes for submitting information.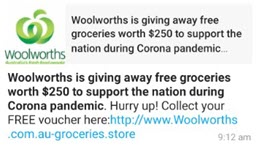 Source: ACCC Scamwatch
On top of this, there have even been unusually high reports of puppy scams this year, with the ACCC warning that scammers are taking money and promising to deliver puppies and other pets to Aussies, but not following through once they've received payment.9
'If you notice popular brands or expensive items being sold at prices that seem too low or too good to be true, this could be a warning sign of a scam,' Ruddiman says.
'Also, beware of websites with very little contact information available or companies that only accept unusual payment methods, such as gift cards or wire transfers.'
Whenever making a purchase or transaction online, it's best to shop directly from brands or stores you know and to do your research before making payments or clicking links on social media.
Fake billing scams for businesses

Fake billing scams essentially trick companies out of money by invoicing them for services, goods, listings and advertising they never asked for.10 Scammers pretend to be from reputable companies, claiming that their account details have changed as a way for you to send money to them.
In many instances, the scammer will send someone within a business a letter, invoice or another form of communication advising of the bill. However, scammers are also known to make phone calls.
According to Scamwatch, scammers usually target someone within a business who doesn't specialise in the company's finances. Scammers take advantage of their lack of awareness to obtain information or receive a payment. This tactic may see workers installing software on computers or devices, helping the scammers steal sensitive data.10
In response to the pandemic, there's been an influx of email scams being sent to businesses that pretend to be legitimate companies. These emails instruct you to send funds to a new account. You may think you're paying a real bill or invoice, but the money is actually sent directly to scammers.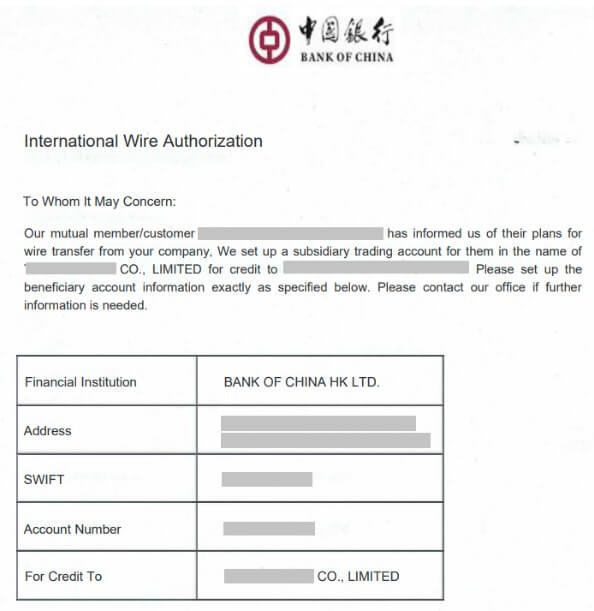 Source: ACCC Scamwatch
The ACCC explains scammers are also trying to obtain personal information and data by:
making phone calls or appearing at your house in person
sending messages to you directly on social media websites
creating fake websites that look like the real deal.1
Ruddiman says there are various things you can do to minimise the risk of falling for a fake billing scam. Always confirm payment amounts and details directly with the company you're working with and only pay for goods, services or listings you've received and authorised.
'Remember that scammers can trick anyone, so always be cautious when downloading files or clicking links from suspicious emails,' he says.
The most common signs of false billing scams include:
receiving business-related communications from people or companies you've never heard of or interacted with
invoices with amounts that are much higher than what you typically pay
being sent invoices for goods or services you didn't ask for
if someone is bullying or intimidating you for payment.10
What can I do if I've been scammed?
Scams can happen to anyone at any time and, unfortunately, there isn't one single way that all scams can be handled.
Similarly, your circumstances will determine if you can reclaim the lost funds. The ACCC advises that in many cases, you may be unlikely to get money back.12
However, it's worth taking these steps if you've been scammed:
Contact your bank or credit card company as soon as you notice any missing money or suspicious transactions.'It's a great idea to regularly check your bank accounts and statements so you can pick up on unusual activity and report it as early as possible,' Ruddiman says.


'Banks will be able to freeze accounts, credit card companies may be able to reverse unauthorised transactions, or you may be able to stop withdrawals from your online account or app. The key is noticing the discrepancies early.'

Report the scam to authorities. If you've been scammed, chances are others have too. This is why it's essential to report scams as soon as you can.
'Most banks, companies, social media websites and government agencies have forms or contact numbers through which you can report what's happened,' Ruddiman explains.
'You may not always get your money back, but your report could help shut down illegal operations.'
Similarly, if you fear your identity has been stolen, you should contact authorities, so they're aware of what's happened. For example, iDcare is a free government-funded program that can help you recover your identity.
Update your passwords. 'It's easy to use the same password across multiple online accounts, but this could leave you extremely vulnerable to scams,' Ruddiman warns.
'Change your passwords regularly and, if you've been the victim of a scam, update each and every password to protect yourself. You may even want to consider two-factor authentication, which adds more security around your accounts.'
Sources
1. Australian Competition and Consumer Commission – 'Current COVID-19 (coronavirus) scams' – Accessed 07/08/2020
2. Australian Competition and Consumer Commission – 'Scam statistics – all scam types 2020' – Accessed 07/08/2020
3. Australian Competition and Consumer Commission – 'Scam statistics – All scam types July 2020' – Accessed 11/08/2020
4.Australian Competition and Consumer Commission – 'Scam statistics – All scam types July 2019' – Accessed 11/08/2020
5. Australian Competition and Consumer Commission – 'Media release: 10 March 2020 'Gen Z the fastest growing victims of scams' – Accessed 11/08/2020
6. Australian Competition and Consumer Commission – 'Phishing' – Accessed 11/08/2020
7. Australian Competition and Consumer Commission – 'Online shopping scams' – Accessed 07/08/2020
8. Queensland Government – 'Novel coronavirus (COVID-19)' – Accessed 12/08/2020
9. Australian Competition and Consumer Commission – 'Media release: 18 May 2020 'Don't get scammed looking for a lockdown puppy' – Accessed 11/08/2020
10. Australian Competition and Consumer Commission- 'False billing' – Accessed 10/08/2020
11. Australia Post – Media release: 29 July 2020 'Online shopping booms as Melbourne bunkers down again' – Accessed 10/08/2020
12. Australian Competition and Consumer Commission – 'Where to get help' – Accessed 11/08/2020
Did you find this article interesting or helpful?