Once January hits, newsfeeds everywhere light up with New Year's resolutions that are often broken by the next month, if not sooner. At Compare the Market, we believe resolutions should feature achievable goals you can incorporate into your everyday life, so you don't go insane from unrealistic expectations, or feel guilty if you stumble a few times along the way. That's why we've slapped together 25 super easy resolutions you can accomplish in 2019.
Not only can some of these New Year's resolutions be achieved overnight, but others will also only require a fraction of your time. At the end of the day, think big and start small, so what better way to ignite the New Year than to tick off a few of these little gems?
25 mini resolutions for you in 2019
Smile more
Laughter, positive thinking and smiling have many health benefits linked to reducing stress and improving overall well-being. That's a good enough reason to ditch the 'negative Nancy' attitude and embrace some happy thoughts throughout your day. Reflect on memories you cherish and think about the good times ahead.
Take a stroll outside
Getting in touch with nature or simply stepping outside for a breath of fresh air can be a soothing routine, especially after a hectic day. Get into the habit of venturing outside at least a couple of times a day. Whether you're stuck inside at work or cramming for an upcoming exam, schedule some time to take a wander outdoors, even if it's only in your neighbourhood or for a few minutes.
Make your bed every morning
This isn't a metaphor for something more profound. Making your bed each morning launches you into a day with the knowledge that you've already achieved a quick win. Yes, it's small, but don't underestimate the power of having control over the little things in your life. Plus, who doesn't like coming home to a readymade bed?
Clear the dishes immediately after eating
Don't let your unwashed dishes fester in the sink when you can clean as you cook or straight after a meal. Sure, it's a mundane task, but it'll only become more of a chore if you continuously leave them there to pile up. Besides, not many people like sharing their homes with cockroaches and flies.
Limit yourself to one takeaway coffee a week
This can be a nightmare for caffeine addicts but don't despair; you have other options. Purchasing a takeaway cup of coffee every day can amount to an expensive habit over a year. Say you pay $5 for your beloved mug of frothy goodness each day. That's over $1,800 a year, which could pay for your plane ticket to an exotic destination like Thailand, or a monthly mortgage repayment. Do you get the gist? You don't have to cut it out entirely, but cutting back will leave more zeroes in your bank account.
Reduce screen time to one hour a week outside of work
No matter what you do for a living or what you do in your spare time, chances are you're going to sit in front of a screen for extended periods. Instead of sluggishly switching on the TV or gaming console, head outside or read a book (as in, a physical book). When dinnertime comes, turn off all devices and spin a yarn with your family or friends.
Call a family member or friend once a week
Remember the days of having a contacts book next to the phone? If it's been a while since you last dialled a loved one or a good friend, pick up the phone and have a chat. Maintaining regular contact with those most important to you is a great way to keep your sanity after a hard day's work – not to mention all the 'goss' you need to catch up on.
Drink at least two litres of water a day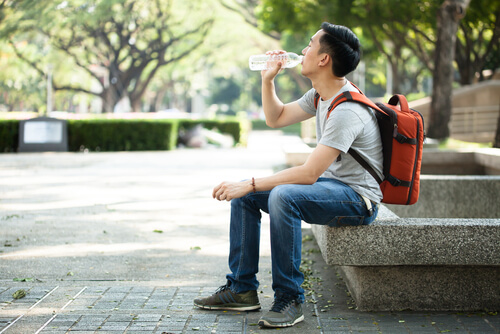 We all know water is an essential ingredient in preserving our health. In fact, women should be drinking 2.1 litres a day, while men should be knocking back 2.6 litres a day. This may seem like a lot of H20, but it only converts to roughly eight or 10 cups a day.
Dial back your sugar intake
Cutting back your sugar intake will help with those larger New Year's resolutions, like fitting into your favourite dress or losing the beer gut. Try some sugar alternatives, like raw honey or agave nectar, and sink your teeth into guava, nectarines, raspberries, strawberries and watermelon, as these fruits have relatively low sugar content.
Meal prep on a Sunday night
Even if you're not into meal prepping, why not just cook a monstrous amount of spaghetti Bolognese? We all know it tastes better the next day. Go large on Sunday nights and refrigerate or freeze leftovers, so that your weekly food budget isn't blown out by expensive junk food and nasties that'll only make you feel guilty.
Skip the afternoon snacks
Post-lunch cravings are real, particularly when you're grinding away at work. Rather than indulge in sugary or high-fat snacks, opt for a healthier alternative, like a cup of tea with some fruit. If Denise from accounts keeps offering snacks, pretend they've been infected with a virus and are unfit for human consumption. Works every time.
Avoid the escalator or elevator and take the stairs instead
If you're feeling unmotivated to take the stairs, just think about how disgusting those escalator handrails are. Or, the foul air trapped inside an elevator. Taking the stairs is a great way to move those calf muscles into gear, and can often save you time waiting behind hordes of people. If you work on the 45th floor, take the elevator to the 30th floor and walk the rest of the way.
Read one chapter of a book each week
A recent study revealed that only two-thirds of Aussies read once a week, as opposed to 92% who watch television. Reading helps stimulate the mind in more ways than we can list, so it's worth giving it a go.
Watch an international film or TV series with subtitles
Time to bust out the popcorn and dim the lights; believe it or not, some of the greatest films and television series aren't from Hollywood. Whether it's an Eastern classic, a Bollywood extravaganza or a European flick, watching foreign films is not only entertaining; it also expands your vocabulary.
Ditch the 'smashed avo' for a month
Smashed avocado on toast has unquestionably become a staple of Australian café culture. However, with this humble brunch costing anywhere between $12 and $20, it's safe to say your avo obsession is hurting your hip-pocket. Why not create your own slice of deliciousness at home using avocados, garlic, lemon juice, olive oil and Turkish bread?
Take your loved ones on a picnic every fortnight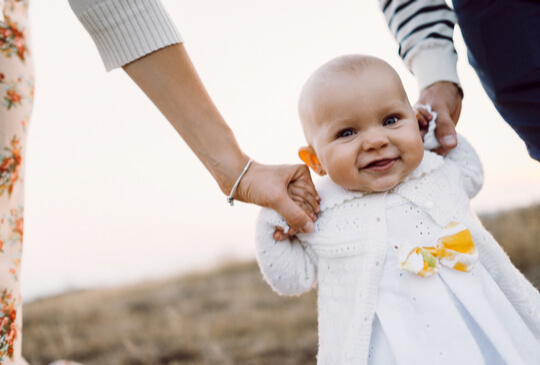 Grab the ankle biters, your better half or your mates and head out for a picnic. Pack the car with the essentials; a rug, an esky, food, coldies, and you're set. The hardest part about organising this tip will be figuring out where to go. Though, with a country as big as Australia, we're confident you'll find a beautiful location with ease.
Go without your mobile phone for a whole day
Lock your phone up and throw away the key for a day. There are so many things you could be doing other than scrolling endlessly on your phone. Why not try cooking a new recipe, heading out for a walk, reading a book or even having a conversation? Who knows? You might even discover your new passion for the New Year.
Jump on a bicycle or scooter
Ever have those days where you're cooped up inside despite the weather being perfect? That's Mother Nature's way of guilt-tripping you into a bike ride. Even if you don't own a bicycle or scooter, most people will be able to hire one from either their local council or, even better, their best mates.
Add more fruit and vegetables into your diet
It's hard to ignore the health benefits of adding more fruit and vegetables into your diet. Adults should aim to eat a minimum of five serves of vegetables and two serves of fruit a day, as both are packed with vitamins, low in kilojoules, high in fibre and can even lower your risk of cancer.
Buy something handmade or organic from the markets
Set aside a morning to explore local markets for fresh produce, crafts and a bite to eat. Marketplaces offer a bit of everything in one spot and usually offer free entry. Even if nothing really takes your fancy, it's always nice to see what's on offer while you get some fresh air.
Compliment your better half twice a day
Sometimes we take our partners for granted and get caught up in life's daily grind. No matter how busy your schedule is, there's no reason why you can't compliment your better half on the way to work, over the phone or a meal. Showing appreciation to each other can be as simple as a hug or engaging in conversation.
Stocktake your wardrobe
Culling clothes in your wardrobe may seem like a tall order, but once you get started, it's hard to stop. If you haven't worn an item of clothing in more than 12 months, it's time to say goodbye. The only exception to this rule would be a wedding dress or keepsake shirt from your high school graduation.
Donate some of your time to charity
Donating your own time can be more rewarding than handing over some money. While giving money is generous, there are ample ways you can get involved in your local community. Volunteer at a nearby homeless shelter, offer your expertise to an organisation or lend a hand to an op shop.
Give yourself a break
This is undoubtedly the easiest New Year's resolution on this list. Life can move very fast, which is why it's imperative you stop every now and then to smell the roses. Whether it's putting your feet up, running a bath, cracking open a cold one or watching your favourite sport, taking a break can keep your sanity intact.
Learn something new about five countries around the world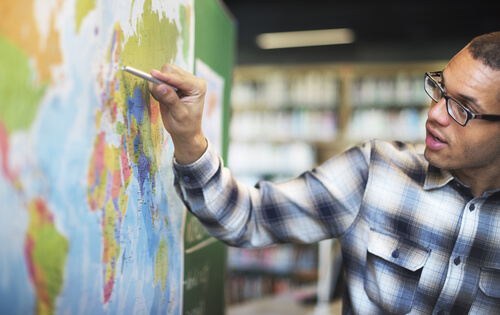 Do you know the capital of Estonia? Where can you find the largest Buddhist temple in the world? Brush up on your geography skills and learn something new about five countries. Who knows? It may just end up inspiring you to travel in 2019.
Sources:
National Institutes of Health, U.S. Department of Health and Human Services, News in Health (NIH), 'Positive Emotions and Your Health', 2015.
Department of Health & Human Services, State Government of Victoria, Better Health Channel, Water – A Vital Nutrient, 2018.
Department of Economics, Macquarie University, Macquarie Economics Research Papers, Australian Book Readers: Survey Method and Results, 2017.
Australian Government, Department of Health, National Health and Medical Research Council, Eatforhealth.gov.au, The Five Food Groups, 2015.
Did you find this article interesting or helpful?