It came with a promise and delivered. Buy now, pay later. No interest. So, it's no wonder over 2.3 million Aussies flocked to these services to satisfy their shopping needs.
Now, buy now pay later schemes (or deferred payment services) and payday lenders are set to become subject of a Senate Inquiry, on the back of the Banking Royal Commission. Labor revealed the inquiry would examine how current regulations can better protect consumers from new unregulated providers.
One home-grown company, Afterpay, has enjoyed a meteoric rise since its inception in 2015, with over $3 billion worth of sales made through the platform in the last financial year alone. The company made an eye-watering $142.3 million, last year – up 390% from the 2017 financial year.1
Its instantaneous success has led other 'instant gratification' contributors like Zip Pay, Ezypay, and zipMoney to flood the uncharted sector. It has sparked debate between consumer advocates who fear new digital payment platforms are encouraging irresponsible spending and taking us down the road of financial hardship, and consumers who see it as a no-fee alternative to credit cards.
But 'buy now, pay later' solutions are still a long way from becoming mainstream, with just under 10% of Aussies having used such payment methods in the last year, according to a recent Roy Morgan report.2
However, Consumer Action Law Center CEO Gerard Brody believes deferred payment schemes need to be brought in line with regulated financial services sooner rather than later.
"This Senate Inquiry is an important initiative and will expose those financial services providers that have been left free to prey on financially struggling Australians for too long," he said.
The payday lending industry has also come under fire after Shadow Minister for Consumer Affairs Madeleine King revealed the number of Aussies signing up to payday loans had doubled in the past decade to 800,000 households.3
It comes after the National Debt Helpline flagged an increasing number of reports from Aussies who've fallen into debt from using 'buy now, pay later' services.
How are Australians using 'buy now pay later' services?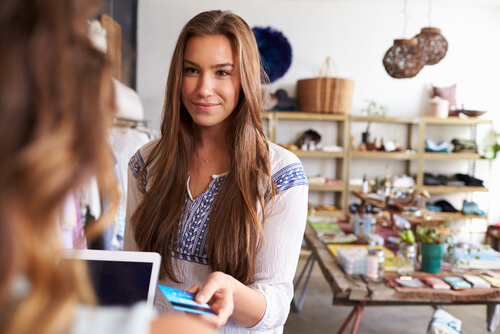 Services like these work like a modern-day lay-by, allowing you to buy goods 'now' and pay for them later. Payment is automatically deducted from your debit or credit card in four equal payments each fortnight. Unlike lay-bys, there's no waiting until everything is paid off, you take your purchases home on the day.
In reality, someone who diligently pays off their debts is not in any danger from such a service. In fact, it's a great way to ensure big purchases only make small dents to your budget over the course of (for example) a month. 'Buy now, pay later' services also have account limits for every user based on their payment history with the platform.
According to Afterpay's latest annual report, 75.6% of its revenue comes from merchant fees paid by retailers per transaction, while the remaining 24.4% is generated by late fees charged to users.
Is the 'buy now, pay later' sector regulated?
This is a grey area. These companies don't have to abide by the National Credit Code and are not regulated by the Australian Prudential Regulation Authority (APRA) as they are not non-bank lenders.
The deferred payment sector also falls outside the Australian Securities and Investments Commission's (ASIC) regulatory scope, since it's not technically a credit or financial services provider.
Earlier this year, the Federal Government proposed new legislation to extend credit regulations to the 'buy now, pay later' industry to be included under ASIC's intervention power sphere, so the watchdog can intervene in cases of non-compliance or deceptive conduct.4
| | |
| --- | --- |
| Benefits of 'buy now, pay later' schemes | Be mindful of the following |
| Payment accounts can be set up quickly and don't require any lengthy verification process, so purchases can be made on the spot. | Getting refunds can be complicated. You'll need to request a return through the participating retailer, which will process the refund to the provider, who will then reimburse you. |
| There are no interest fees on repayments owed when you use a deferred payment service, as long as they are made on time. | Financial experts have raised concerns about 'buy now, pay later' schemes normalising debt, so be wary of developing a dependency on deferred payment services. Consider going old school; save now and buy later. |
| 'Buy now, pay later' services are fully integrated with stores' checkouts, so you can just choose your payment method (e.g. Afterpay) and have it automatically processed. | These new payment solutions are not a free pass to rack up debt without consequence. Service providers may check your credit history when you sign up, or send debt collectors if you fail to make payments within a reasonable timeframe. |
| 'Buy now, pay later' solutions can help you squeeze more into your weekly budget by splitting payments into fortnightly instalments. | Users will get stung with fees for failed instalments and late payments. Stay on top of those debts! |
| Deferred payment services can prove a good alternative to credit cards and sneaky interest fees. | Beware of using credit for 'buy now, pay later' payment schemes, as interest rates still apply. Around 23% of Afterpay transactions are made with credit cards. |
Sources
[1] Afterpay- Annual report (2018).
[2] Roy Morgan- Fintechs outpacing banks in digital payments (2018).
[3] Madeleine King MP- Government allows loan sharks to roam free (2018).
[4] Australian Securities & Investments Commission- Design and distribution obligations and product intervention power- Revised exposure draft legislation (2018).
Did you find this article interesting or helpful?