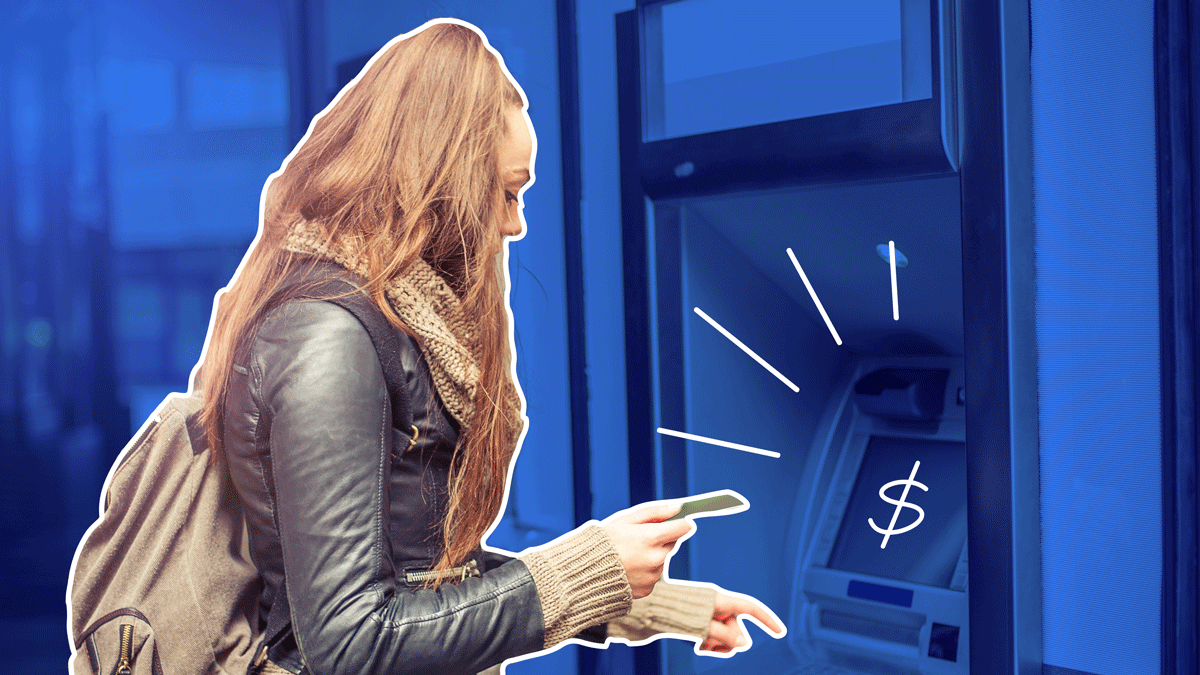 If you've spent months planning and saving for your dream holiday, chances are you'll want to know the safest and cheapest way to access your money overseas.
While currency conversion rates are easy enough to understand, navigating how and when you'll be charged to access your own cash overseas can be tricky. These hidden costs aren't always something people factor in when budgeting for their trip.
In fact, research by the Commonwealth Bank shows that poor holiday planning and budgeting leaves many with out-of-pocket expenses, to the tune of $4.6 billion annually.[1]
They also found:
one in two holiday-makers blows their budget by more than $1,554;
just 36% of Aussies check their holiday spending each day; and
a third of travellers don't budget for unexpected expenses or overspend.
While you may have budgeted for your accommodation, itinerary and flights, have you budgeted for accessing your money?
In this article, we compare some of the cheapest ways to access money overseas and highlight some of the fees you may not be aware of.
Are prepaid travel cards a cheap way of accessing money overseas?
With the collapse of British travel company Thomas Cook,2 you may be asking how safe it is to load money onto a prepaid travel card provided by similar companies in Australia. It's always best to check the terms and conditions before you sign up for a card, so you know your rights in these kinds of scenarios.
Rest assured that most providers offer travel cards in conjunction with major financial institutions such as Mastercard and Visa and that your money is usually safe. Most of the major banks and Australia Post also offer travel cards, though there's often a limit to the amount you can load onto the card at any given time.
Our money expert Rod Attrill said that travel cards were a popular option for travellers because they're simple to use and you can easily track your overseas purchases.
'You can simply purchase a travel card before your holiday, top it up with money, lock in exchange rates and start spending your money on some shopping decisions!'

– Rod Attrill
'Do your research before purchasing a card so you're aware of the exchange rates you'll be offered, any fees that you may incur to reload the card, whether there are waiting periods before you can use your money after topping up and how you can access any unused funds when you return home.'
Here's what you should weigh up when considering a prepaid travel card:
Pros
Cons

Lock in exchange rates before you travel

You can often load multiple foreign currencies onto one card

Track purchases easily online and through apps

Not linked to your other bank accounts or money cards

Can be safer than carrying around large amounts of cash

There may be a fee to purchase the card

You may incur fees to reload cards

Reloads may not be instant, depending on your provider

Not always offered the best exchange rate
Fees for withdrawing money from overseas ATMs
Should you carry cash overseas?
Money makes the world go round and despite cashless methods of payment rising in popularity, it's a good idea to carry some cash on you when travelling overseas.
First of all, some countries still heavily rely on cash – rather than card. For the countries that have widely adopted cards, technology has made life easier sure. However, if there's an issue when you're abroad, it could leave you with no access to funds when you need them.
Having some cash on hand when you land overseas is also good if you're required to tip, make a small purchase, or want to avoid being hit with fees for using ATMs, your credit or debit card.
'Even if you plan on using travel, credit or debit cards overseas, you never know when you're going to need some cash for unexpected situations.

'Keep in mind that it's usually going to cost you more to purchase foreign cash at airports, so factor this in when you're planning your trip.'

– Rod Attrill
What are the benefits and risks of carrying cash?
Pros
Cons

Can be used nearly anywhere, so long as you have the correct currency

Can be purchased in advance of your holiday

You're not charged fees to spend cash overseas

Carrying too much cash could be a safety risk

Can be more expensive to purchase at airports or within the country you're visiting

Most international countries have a limit to how much money you can carry

You're not covered if your cash is stolen or lost (without insurance)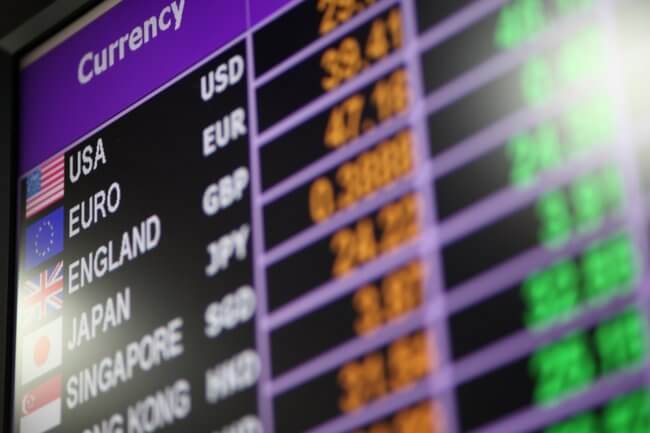 Is using a credit card a good way to access money overseas?
Making purchases at home with a credit card is easy and credit cards including Visa, Mastercard and American Express are also accepted in most countries around the world. They can come in handy when paying for your overseas expenses, but be aware there may be fees for this convenience.
'For example, you're not able to lock in an exchange rate with credit cards, so will usually incur a foreign or international transaction fee,' Rod said. 'This is generally around three per cent, but can vary between cards and financial institutions.'
There are also perks with many credit cards such as reward points, travel insurance and purchase protection. Shopping around in advance of your trip can help you find the right card for your circumstances. Our Credit Card Comparison Tool lets you compare and apply from a range of cards in minutes.
Is a credit card best for your holiday?
Pros
Cons

Handy when making large purchases or paying hotel deposits

Some cards offer perks and rewards

Most major banks cover you for fraud
No need to open new accounts before travelling

Can't lock in exchange rates

May be fees to withdraw cash at ATMs

Can be charged transaction and conversion fees
May be at risk of skimming
May be large bills to pay after your holiday
Should you access your cash overseas using a debit card?
Similar to credit cards, your debit card can also be used in many overseas countries. You're not able to lock in exchange rates and there are usually foreign currency fees and ATM fees. There may also be limits to the amount of cash you can use daily, so always check with your financial provider before your holiday.
'Some banks are part of Global ATM Alliances so you may avoid ATM fees if you use particular ATMs overseas. Also, be sure to always select the currency of the country you're in when using machines to avoid further costs and fees.'

– Rod Attrill
What to know if considering using a debit card overseas
Pros
Cons

Widely accepted overseas

Major banks cover you for fraud

Can use your existing card and bank account
Spending your own money in real-time

Usually charged foreign currency fees

May need to pay ATM fees to withdraw cash

Limits to the amount you can access daily
Can take time for money to be returned if stolen
Other things to consider when travelling overseas
Consider a mix of payments for your overseas trip. There are benefits and dangers to all methods of overseas payment, so equip yourself with a mix of options to cover you for your trip. Also, be smart when you're out and about. Instead of carrying all your cash and cards in one wallet, leave some in a safe at your hotel, hide some elsewhere on you or let your travel buddy carry some.
Let your bank know of your travel plans. Even if you're using cash or a prepaid travel card, let your bank know of your travel plans and where you're travelling. This will ensure your card isn't frozen for suspicious overseas activity and will cover you if you do need to use your credit or bank card.
Shop around before buying overseas currency. Exchange rates can vary between providers and you may not always be offered the best rate. Also, consider exchange rates when choosing a prepaid travel card.
Consider travel insurance. To ensure you're not left out-of-pocket overseas if you become ill, injured, experience cancelled flights or lose your property, you may wish to consider travel insurance. Get a travel insurance quote in seconds using our free travel insurance quote tool.
Did you find this article interesting or helpful?