A 2018 report by Melbourne-based Grattan Institute presented findings that seemed too good to be true: those who work can expect to receive 91%1 of their income as their retirement income, which is well above the Organisation for Economic Co-operation and Development's (OECD) standard of 70%.
This would normally be a relief, but Aussies are increasingly worried about having enough put away. According to NAB's Consumer Behaviour Survey, many Australians cite funding retirement as their biggest concern about their current household financial position.2
This isn't surprising when considering how much the Association of Superannuation Funds of Australia (AFSA) say people will need to have a comfortable retirement; a 65-year-old, single retiree will need $42,953 a year, while couples will need $60,604 a year.
A comfortable lifestyle gives retirees freedom to have domestic and overseas holidays, take part in regular leisure activities, enjoy good food, have better quality household items and not worry about air-conditioning or heating costs,3 according to AFSA.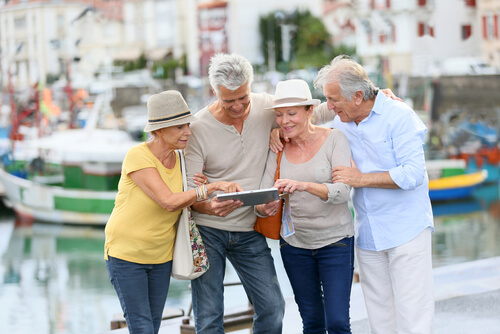 These savings are designed to fund 25 years of retirement,4 which means a retired couple who have paid off their mortgage and want a comfortable retirement will be looking at roughly $640,000 put away in super – and will still need a part Age Pension.5
That said, a 2017 report from MLC says Australians believe they'll require more than $1.1 million for their retirement, and six in 10 Australians don't think they will have enough money for retirement.6
In contrast, financial advisor Suze Orman (herself worth over USD $30 million) says people need at least $5 million to truly retire comfortably and meet healthcare costs.7
On 16 November 2018, Roy Morgan, a leading Australian research and analysis group, published data showing that only 18% of workers contribute extra money over the compulsory amount to their super, and that current compulsory levels will not provide adequate money for an independent retirement.8
Interestingly, however, Roy Morgan later published research on 23 November 2018, showing that satisfaction with industry super funds has grown consecutively over the last year.9
The Financial Consciousness Index (FCI), commissioned by Compare the Market and developed by Deloitte Access Economics, further illustrates the divide between Grattan's findings and the feeling among the general populace about their retirement.
According to the FCI, 40% of 45 to 54-year-olds doubt they will retire comfortably, and one fifth says they would need to dip into their super if they became unemployed, hurting their chances of a comfortable retirement.10
It's important to bear in mind that beyond the planned changes to super contribution amounts, there have been other proposed changes to super that could see the Australian Tax Office be given the power to consolidate multiple super accounts together.
Grattan Institute's report seems too good to be true. So, how did they come up with these findings?
The details of the Grattan Institute's report
Several factors influenced how Grattan came to this 91% of pre-retirement income number, and the report also outlines recommendations for the Federal Government to consider when addressing retirement and superannuation.
Firstly, the OECD recommendations and Australian Treasury assessments of retirement incomes focused on age pension and mandatory super, but ignored voluntary super contributions, housing and other assets such as shares and investment properties that produced income.11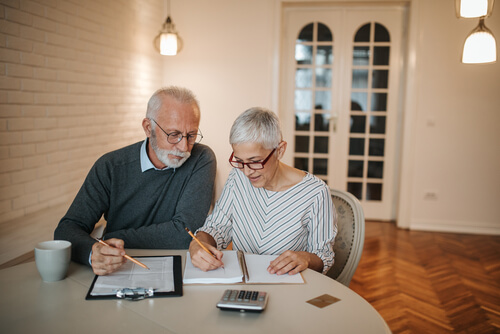 Expenses also go down for retirees who have paid off their mortgage, as they receive discounts on council rates, vehicle registration, and energy bills.12 That being said, an Australian Unity survey from 2017 did note that for a quarter of older Australians, the cost of living was still a great source of pressure and anxiety.13
Australian financial data and analysis firm Milliman found that over half of retirees are spending less than the Age Pension every year,14 which supports Grattan's findings that a pensioner's super will last longer.
However, those who don't own their home will not be as well off, and current trends for home ownership for those aged 65 years or older will decline from 76% to 57% by 2056.15 By comparison, those who own their home outright have the option to downsize and make a considerable profit.
Those who rent have higher costs of living as well, and are likely to be living below the standard of living for low-income households.16 To address this, Grattan recommends the government increase rental assistance schemes for pensioners.
Interestingly, the Grattan report does not address the rising cost of healthcare.17 Our health dwindles when we age, and this leads to increased costs for retirees.18 The suggested figures from ASFA for a comfortable retirement are based on owning the home outright and being in good health, so ongoing or expensive medical costs will make it harder for retirees and pensioners to get by.19
Looking to the future
Grattan's report wasn't all good news, especially for renters. Grattan recommends that the Government boost assistance to renters on low retirement incomes.20 In contrast, it recommends that the government doesn't increase the Superannuation Guarantee from 9.5% to 12% to save money on the Federal Budget.
This Superannuation Guarantee increase will see workers get more in their superannuation from employers, and subsequently have more for retirement. The 12% increase is not due until July 2025.21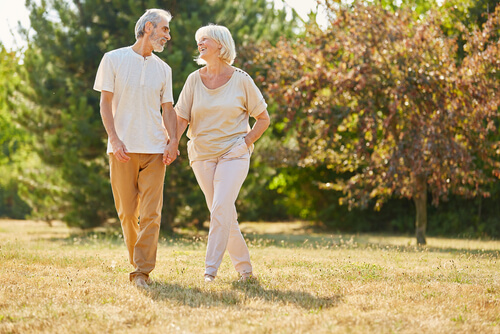 In the meantime, there are a few aspects to consider so you can be prepared and make the most of your retirement.
Do you want to take your super as a lump sum or pension payment? Depending on your situation, you may wish to receive you super in multiple pension payments to avoid paying a larger tax on a lump sum.22
Multiple super accounts mean you may be paying more administration fees than if you had one super account.23 Consolidating super into one superannuation account could save you money on fees.
Depending on your super fund, there may be different investment options to choose 24 Be sure to read up and see what the best option is for your super, or speak to a financial advisor for a bit of direction.
If you are interested in seeing how you score when it comes to understanding your finances, take our FCI quiz to see how you score.
Sources
[1] Money in retirement: more than enough. John Daley and Brendan Coates. Grattan Institute. 2018.
[2] NAB Consumer Behaviour Survey Q3 2018. NAB. 2018.
[3] How much super will I need? Super Guru, an AFSA resource. 2018.
[4] How much super do you need to retire comfortably? Trish Power. SuperGuide. 2018.
[5] AFSA Retirement Standard. AFSA. 2018.
[6] MLC Quarterly Australian Wealth Behaviour Survey: Q1 2017. National Australia Bank.
[7] Personal finance guru says you need 'at least $5 million to retire'. Frank Chung, News.com.au. 2019.
[8] Superannuation unlikely to be adequate for most workers in retirement. Roy Morgan. 2018.
[9] Industry Superannuation Funds increase satisfaction lead. Roy Morgan. 2018.
[10] Dollars and sense. Compare the Market and Deloitte Access Economics. 2018.
[11] Money in retirement: more than enough. John Daley and Brendan Coates. Grattan Institute. 2018.
[12] Ibid.
[13] Retirement Planning Research. Australian Unity. 2017.
[14] Surprising new research reveals the majority of Australian retirees spend less than the Government age pension. Jef Gebler. Milliman. 2018.
[15] Money in retirement: more than enough. John Daley and Brendan Coates. Grattan Institute. 2018.
[16] Ibid.
[17] Ibid.
[18] The Hidden Costs of Retirement. Budget Direct. 2015.
[19] The real cost of retirement. Money and Life. 2017.
[20] Money in retirement: more than enough. John Daley and Brendan Coates. Grattan Institute. 2018.
[21] Liberals delay SG increase (12%) until July 2025. SuperGuide. 2017.
[22] Super and the Age Pension. Super Guru, an ASFA resource. 2018.
[23] Consolidating your super. Super Guru, an ASFA resource. 2018.
[24] Choosing an investment option. Super Guru, an ASFA resource. 2018.
Did you find this article interesting or helpful?