Recent accusations that Australia's supermarkets and largest publicly-listed honey company, Capilano, are selling "fake" honey begs the question: what else isn't as it seems on supermarket shelves?
According to a joint ABC-Fairfax Media Investigation, over half of 28 pure blended and imported honey samples tested in Germany's Quality Services International (QSI) lab were adulterated – meaning, the honey was mixed with other substances (potentially ingredients like sugar and syrups).
The QSI lab used Nuclear Magnetic Resolution (NMR) to test these samples from major Australian supermarkets, including Coles, Woolworths, ALDI and IGA. Some samples of Capilano's Allowri-branded Mixed Blossom Honey, which is marketed as 100% pure, was also found adulterated; however, Capilano strongly denies these allegations and has criticised the legitimacy of the test.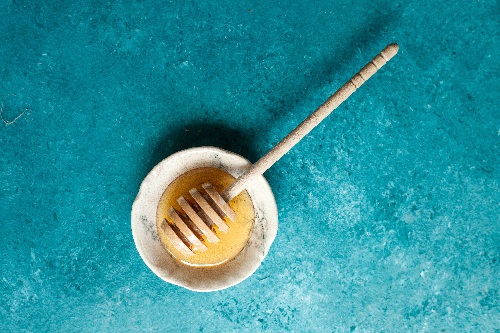 Do you trust an "organic" food label?
These allegations may concern Aussies who are already sceptical of what they're placing into their shopping trolleys. As it is, recent findings from the Australian Organic Market Report 2018 revealed a whopping 40% of shoppers didn't trust items marketed as "organic", despite the report concluding over eight million Australian households are now purchasing organic grocery products each year1.
The Australian Competition and Consumer Commission (ACCC) says consumers should feel confident when making an organic purchase, and businesses are not allowed to misinform consumers with deceptive, misleading or false claims2. The consumer watchdog also states the same rule applies to online shopping services and information relayed from staff.
Unlike "certified organic", the term "organic" isn't regulated under Australian law for products sold within the country, which means businesses and companies can use organic to describe their products without first undergoing scrutiny from certifying bodies.
As such, some companies may, intentionally or unintentionally, misrepresent their products when making organic claims (e.g. 100% organic, made using organic ingredients, certified organic).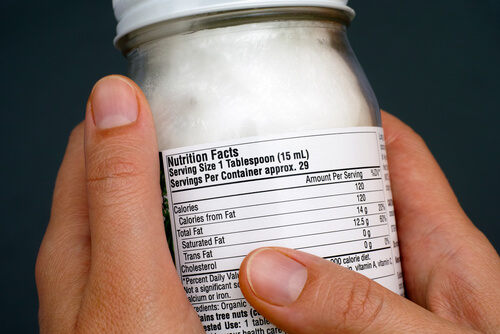 Specifically, a recent ACCC media release detailed an incident where Dreamz Pty Ltd, trading as GAIA Skin Naturals (GAIA), paid over $37,000 in penalties for "alleged false or misleading representations"3.
GAIA used the words "pure, natural, organic" to describe its Natural Baby Bath & Body Wash, Baby Shampoo and Baby Moisturiser, however, the products contained sodium hydroxyl methyl glycinate and phenoxyethanol – two synthetic chemical preservatives which undermine the organic claims.
When a product is "certified organic", it must subscribe to strict standards and regulations set out by certifying bodies approved by the Department of Agriculture4.
What do we look for when shopping for organic products?
While consumers can complain if they feel misled by packaging, many shoppers could unknowingly fall into non-certified marketing traps.
The Australian Organic Market Report 2018, which includes findings on Australian behavioural attitudes around the market, revealed most organic customers still look for the word "organic" written in the product name or label to verify if the product is what it says it is.
While half of the surveyed shoppers now check for a certification logo on the label (up from 44% in 2016), it's still concerning that many shoppers solely rely on marketing tactics – especially as the report found health reasons, as well as the environment, animal welfare and starting a family, were driving factors for Aussies switching to organic products in the first place.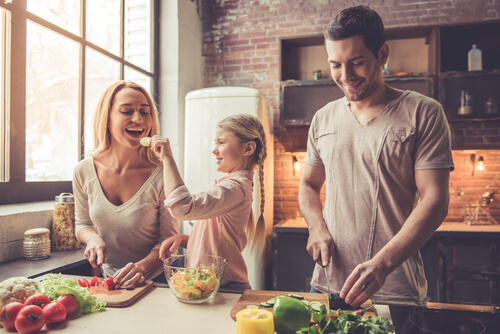 Furthermore, the premium price tag that often accompanies organic products is a major barrier to switching to these items for almost 70% of Australian Organic respondents. As such, it is essential shoppers actually put their money towards products that are transparent with their messaging and don't lure consumers with misleading claims.
How can you avoid misleading claims?
Always ensure you carefully read packaging labels, look for organic certification logos, and research the brand and any confusing, complicated ingredients listed on the product label. Remember: brands can employ other marketing techniques, like pictures of forests or animals, to subliminally persuade shoppers that their product is healthier and more environmentally friendly than it is.
If you do spot something misleading while you're shopping, you can make a consumer complaint with the ACCC.
Sources
Did you find this article interesting or helpful?