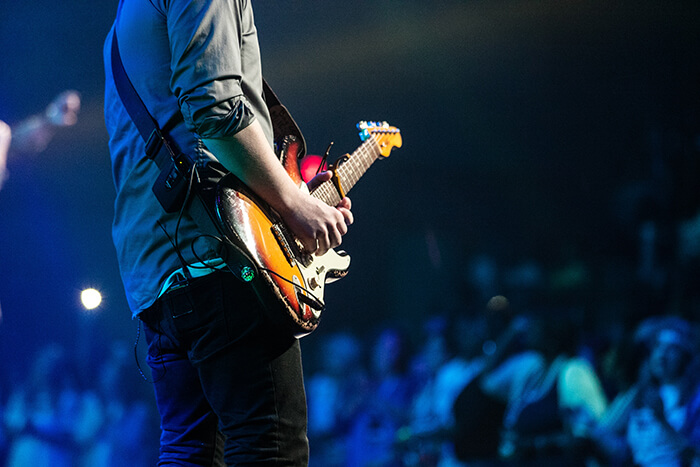 Another unforgettable year of Splendour in the Grass is behind us.
Australia's premier music festival once again attracted some of the world's biggest acts. Hilltop Hoods, Childish Gambino and SZA are just a few of the superstars that graced the iconic Byron Bay festival, along with local acts such as Tame Impala, Courtney Barnett and Matt Corby.
But there's much more to our favourite music festivals than the acts listed on the bill. What about the bills left in your wallet?
We break down the costs of going to Splendour, along with other notable expenses you might encounter when going to music festivals.
How much did it cost to go to Splendour in the Grass in 2019?
Before going into the additional expenses, let's focus on getting to the festival first.
When planning for Splendour in the Grass, there are a few questions you need to ask yourself:
Am I going for one day or three?
Do I want VIP access?
Am I bringing my car along?
Where am I travelling from?
Am I staying on or offsite?
Prices may change for Splendour 2020, but here's a general guide to help you plan for the next festival.
N.B. All Splendour in the Grass pricing information was gathered from the official website. Flights were quoted using Expedia.
Tickets
| | |
| --- | --- |
| Ticket type | Price |
| Single-day | $196.76 |
| Three-day | $431.71 |
| VIP Village (single day) | $363.96 |
| VIP Village (all three days) | $818.91 |
Transport
Parking
There were various options for festival-goers who brought their car along.
Single-day patrons were able to pick up parking passes for $37.72 for their selected day, while campers could park onsite for $68.31.
If you have a campervan, RV or a car with a camper trailer attached, the Big Rig Pass offered onsite parking for $103.99. Any vehicles above campervans above 7.5 metres in length and caravans longer than six metres needed to be cleared with campground organisers before the event.
Travelling from Brisbane
Byron Bay shuttles were available from the domestic and international airport from $60 return.
Travelling from Northern NSW
Residents in towns near Byron Bay could get a bus to Splendour from as little as five dollars.
Flights
Byron Bay is roughly an hour from the Gold Coast Airport. Here's how much return flights may have cost from Australia's major city airports:
| | |
| --- | --- |
| City | Price |
| Sydney | $185 |
| Melbourne | $248 |
| Adelaide | $343 |
| Canberra | $427 |
| Hobart | $436 |
| Perth | $490 |
| Darwin | $839 |
| Alice Springs | $1,066 |
Quote retrieved from Expedia on 10/7/2019. Prices are indicative of return flights between 19/07/2019 to 21/07/2019. Prices may vary depending on the time and date of the quote.
Gold Coast to Byron Bay
After arriving at the Gold Coast Airport, shuttle buses that went direct to Splendour were available from $32 return.
Accommodation
Onsite camping
Campgrounds were offered at Splendour for $144.77 per person, with children under 12 allowed to camp for free.
Offsite accommodation
Hotels, hostels, serviced apartments and other types of offsite accommodation is available through our hotel comparison service. Between 19 and 21 July, prices started from $75 for the two nights.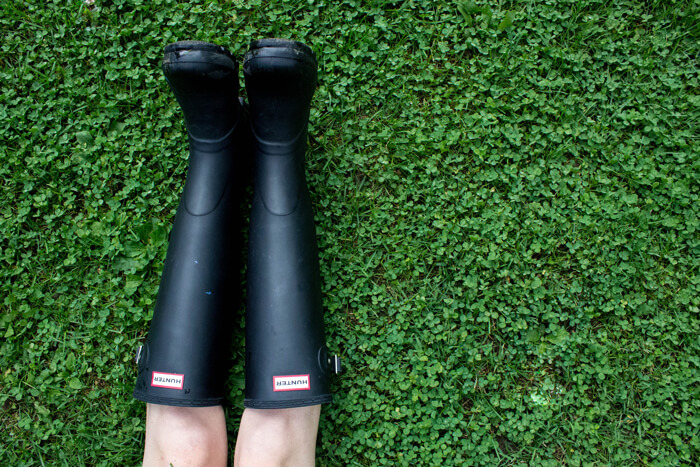 Splendour fashion
Festivals the world over are known for showcasing eclectic fashion, and Splendour in the Grass is no exception.
Walking around the Byron Bay festival, you'll notice people wearing everything from designer clothes to outfits creatively assembled from savvy op-shop purchases. Whichever style you go for, the costs can add up.
Ruby, 21, told us that when she went to Splendour in 2017, she and her friends spent around $1,000 on other expenses. Among those purchases were clothing and accessories.
'Although I didn't buy an entire outfit for each day, I did buy bits and pieces which probably added up to $200.' Ruby said.
'However, I do know of girls who purchased entire outfits or even got them custom made.'
Festival essentials
Going to a music festival isn't cheap, but a lot of expenses can be minimised if you plan. Here are some essentials you should consider taking into festivals with you.
Please note: The prices listed below should only be used as a guide.
Sun smart items
Since you'll most likely spend most of your time outside, it's important to take every precaution to stay sun smart. The Cancer Council recommends clothing that 'covers as much skin as possible', SPF 30+ sunscreen, a hat and sunglasses.[i]
The amount you spend on clothing can vary depending on the look you're going for. However, you don't have to break the bank for items like sunscreen, lip balm and aloe vera (always good to have just in case!).
Total price
Sunscreen: $7.00
Bucket hat: $5-$20
Sunglasses: $20
Lip balm: $4.50
Aloe vera: $8
Boots
If you're thinking about wearing your best shoes, vans or sandals to a music festival: think again! You'll need footwear that can protect your feet from the elements and won't get ruined if you have to track through some mud.
A sturdy pair of boots don't have to break the bank, but there are certainly some great options for the style-conscious. If you're willing to spend $300, the classic Dr Martens 1490 boots will look great and last for years. Otherwise, you can buy a decent pair of Wellingtons from about $25.
Total price
Boots: $25-$300
Backpack
Plan on buying some merch? You'll need something to carry it in, and it's hard to go past the classic backpack. While a tote bag could also be handy for this purpose, a backpack doesn't require any hands and can sit quite comfortably on your shoulders.
Keep in mind that music festivals generally have restrictions on backpack size. To avoid any delays, make sure your bag doesn't exceed the recommended A4 dimensions (30cm x 20cm).
Total price
A4 Backpack: $29
Reusable water bottles and coffee cups
A lot of public events are focused on minimising waste. With this in mind, reusable water bottles and coffee cups are encouraged.
It's important to note that both reusable water bottles and coffee cups should be empty when you enter the festival.
Total price
Reusable water bottle: $5
Reusable coffee cup: $2
Earplugs
Experiencing the amazing music is arguably the most important part of any festival, but you also want to protect your hearing. For fairly cheap, you can buy a pair of earplugs that can help you hear the artists and keep your eardrums intact.
Total price
Earplugs (three pack): $5.50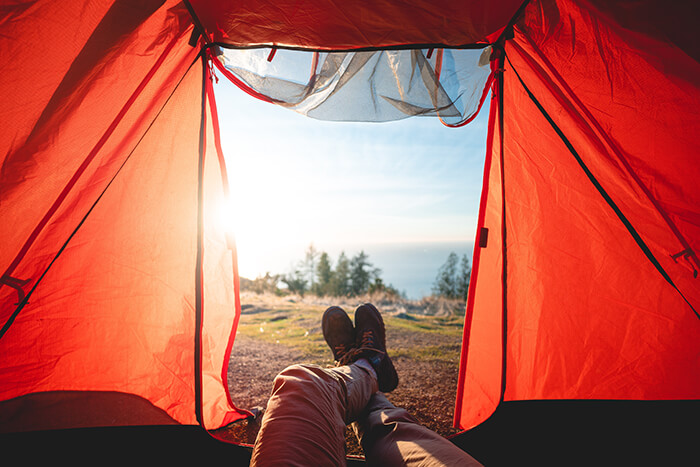 Camping essentials
Camping has become a big part of the festival experience.
If there are artists and bands you want to see across multiple days, camping onsite can be a great alternative to travelling every day. Campgrounds also provide a relaxed environment for people to unwind and mingle with other festival patrons.
Like any form of accommodation, it pays to be prepared when it comes to camping. Here are a few essentials you'll need.
Please note: The prices listed below should only be used as a guide.
Tent
The most important item of any camping trip – your home away from home. Tents provide privacy and protection against the elements. There's plenty to choose from, starting with bare bones to large multi-room affairs, but you should be able to find something for under $100. If you plan on returning to Splendour, you'll have your accommodation set too!
Total price
Tent: $80
Roll mat and sleeping bag
After a long day on your feet, you'll need something comfortable to sleep on – even when you're camping out. A decent sleeping mat and sleeping bag can help you rest up for the next day of festivities.
Total price
Sleep mat: $12
Sleeping bag: $35
Toiletries
Just because you're camping doesn't mean you need to skimp on your personal hygiene. If you need a new toothbrush – or simply left your current one at home – travel packs are an inexpensive way to cover your dental hygiene over a weekend.
Body wash and deodorant are also a must, while cleansing wipes are handy to have if you want to ensure the facilities you use are clean.
Total price
Travel essentials pack (toothbrush, toothpaste, floss and mouthwash): $8
Body wash: $2.40
Cleansing wipes: $2
Deodorant: $4
Torch
An essential for any camping trip, a torch can help you get around camping sites where electricity isn't provided. Torches are particularly useful on Splendour campgrounds since the use of generators isn't permitted between 12am and 8am.
Total price
Torch: $15
Rubbish bags
Nothing you take with you should be left behind. For this reason, having rubbish bags while you're camping is essential.
Total price
Rubbish bags: $2
Travel insurance
Enjoying your favourite bands, meeting interesting people and soaking up the atmosphere should be your main priorities at any music festival – not what will happen if you lose your phone or wallet. However, the personal items you take with you to the next festival can be covered by travel insurance, along with cancelled flights and reservations.
Through our free travel insurance comparison service, you can compare policies from several reputable providers in just minutes. Simply enter in some details about your trip, and you can be covered as soon as you purchase your insurance.
Even if you're travelling within Australia, it's worth purchasing cover just in case. So, why not see what we have to offer?
Did you find this article interesting or helpful?