The wrong superannuation fund could cost Aussies almost $400,000 in retirement savings, according to the Australian Government Productivity Commission. 1
Aussies are being slugged over $30 billion a year in fees from their super funds (excluding insurance premiums), while it is estimated workers are also paying more than $2.6 billion in charges from holding more than one superannuation account.
On top of that, nearly five million super accounts are in underperforming funds, costing regular Aussies up to 10 years of retirement income. According to a Productivity Commission draft report, if a typical worker signed up (by default or voluntarily) to a poorly performing fund today, they would retire with 36% less or be $375,000 worse off than a worker with a median performing fund.
The Australian superannuation system is riddled with 'ghost' or inactive accounts, hidden fees and entrenched super underperformers that are essentially draining our retirement savings. But earlier this year, the Federal Government announced a Protecting Your Super package that will bring big changes and savings to funds from 1 July 2019.2
How will the changes affect your super?
Under the changes, the Australian Taxation Office (ATO) will be given powers to consolidate 'ghost' accounts with balances below $6,000 into your current super fund. The government estimates there are more than 9.5 million low balance super accounts, while 39% of Aussies have more than one super account.
The fact is the more accounts you have, the more fees you pay; chipping away at your super investment, returns and therefore your retirement savings. For example, a meagre 0.5% increase in fees can cost a full-time worker about $100,000 (or 12% of their balance) by the time they retire.3
The new reforms are designed to help prevent super balances being eroded by unnecessary fees and insurance premiums, therefore helping Aussies bolster their super savings. 4
Fees and administrative charges will also be capped at three per cent for superannuation accounts with balances below $6,000. In addition, exit fees will be scrapped on all superannuation funds to make it easier for workers to switch to top performing funds and boost their retirement savings. Aussies are currently paying on average $68 to close an account or switch, according to the Productivity Commission draft report.
Another contentious facet of superannuation is that many accounts offer life insurance cover within the fund, but many Aussies may not be aware of this benefit – or the fees they're paying for this cover.
Under the new reforms, young adults under 25 will have to opt-in for insurance for superannuation funds under $6,000 that have been inactive for at least 13 months, instead of the current default system which requires them to opt-out of insurance if they don't want it. The government predicts around five million individuals could save upwards of $3 billion in insurance premiums by choosing to opt-in, rather than paying for it by default.5
Older Aussies will also benefit, as retirees aged between 65 and 74 with a superannuation balance below $300,000 will get an extra year after retirement to make contributions without having to meet the work test requirements.6
Who will the changes benefit most?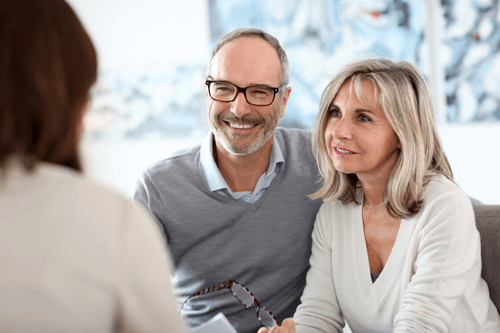 Young workers and low-income earners will benefit the most from reforms, as they are the most likely to have low super balances and duplicate funds. A Centre for International Finance and Regulation (CIFR) report found that young adults had little interest in their superannuation, with over 90% of surveyed millennials admitting they have no retirement plans at all.7
The changes will also greatly benefit retirees with lower super balances, who will be able to top up their super savings in the first year they retire. According to the Association of Superannuation Funds of Australia (ASFA), a single person would need about $545,000 in superannuation savings to retire comfortably.8
How super works in Australia
Your super is your savings for retirement, where your money is pooled with other members' savings and invested in assets (e.g. term deposits, shares etc.) on your behalf by your super fund to generate returns. Retirees can access their super either as a lump sum or convert it into a pension style income stream.
Your employer is required to make contributions to your super fund based on your income; otherwise known as the Superannuation Guarantee. You can also make voluntary contributions to your super to boost your retirement savings and claim tax deductions in some cases.[9
Five tips on how to get the most out of your super
Consolidate your super funds, so you're only paying one set of fees instead of multiple charges for each account. If you change jobs, an option would be to transfer the balance of your last fund or ask your new employer to make contributions to your chosen fund.
Many super funds offer some level of life, disability and income protection insurance. Check each clause to make sure you're not paying for something already covered in another personal insurance you may have.
Check your annual and periodic statements to find out exactly what you are paying for in fees and premiums.
Check your super against other funds for investment performance, insurances premiums, returns on investment, risks factors etc.
Talk to a financial expert to understand how you should best utilise your superannuation; whether that be making additional repayments, or reshuffling the investments made through your fund.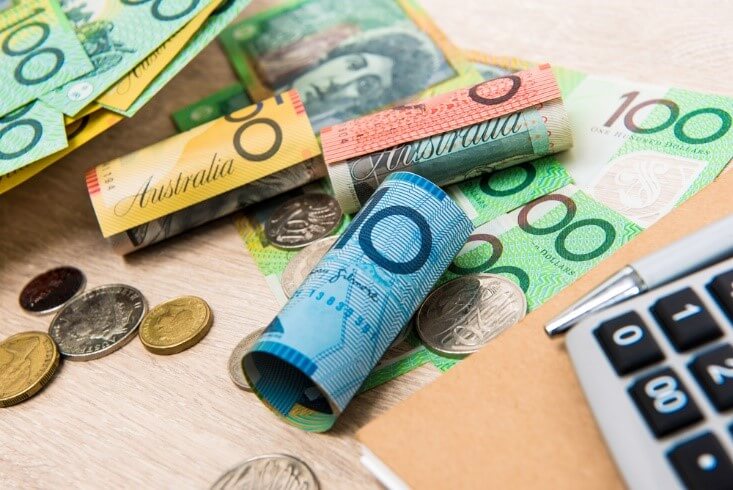 Typical fees and costs of a super fund
Administration fees: cover the cost of administration and operation of your fund.
Investment fees: covers the management and investment of your savings into assets like shares, property etc.
Indirect costs: cost paid to external providers that affect the value of your investment.
Advice fees: covers professional advice provided for your super and investments.
Switching fees: covers switching your super fund to another.
Buy/sell spread fees: covers charges for transactions to and from your fund, including contributions and withdrawals.
Insurance premiums: covers the cost of the insurance your super fund provides.
Exit fees: fees for bailing out or closing a super fund.
Activity-based fees: fees charged for a specific service like splitting your super after a marriage separation etc.
Sources
[1] Australian Government Treasury- Protecting your super package draft report (29 May 2018).
[2] Australian Government Treasury- Protecting your super package draft report (29 May 2018).
[3] Australian Government Productivity Commission- Superannuation: assessing efficiency and competitiveness (2018).
[4] Australian Government Treasury- Encouraging and rewarding Australians by protecting your superannuation (2018).
[5] Australian Government Treasury- Protecting your super package (29 May 2018).
[6] Financial Review- Federal budget 2018: key changes to your super (2018).
[7] Financial Service Council- Millennials' engagement with superannuation (2018).
[8] Association of Superannuation Funds of Australia- ASFA retirement standard (2018).
[9] Australian Securities & Investments Commission- How super works (2018).
Did you find this article interesting or helpful?