Shopping and travelling are two activities that a lot of Australians enjoy. You might even have a partner for these activities: your credit card.
But whether you're shopping online or travelling overseas, there's something to watch out for if you're using a credit card: international transaction fees.
It's easy to underestimate the impact that international transaction fees may have on your budget (and your repayments), as they can easily creep up on your credit card bill.
At the same time, you might not know how much your bank is charging you for overseas purchases or if you can even do anything about them.
Unfortunately, you may not be able to completely avoid international transaction fees, but you can better understand how these fees may affect you and how to make your post-holiday repayments a bit easier to manage.
Understanding international credit card transaction fees
What is an international transaction fee?
To put it simply, a foreign or international transaction fee is an extra processing charge added on to your credit card transaction when you make a purchase outside of Australia (or outside of wherever the card was issued).
How much will foreign transaction fees cost you?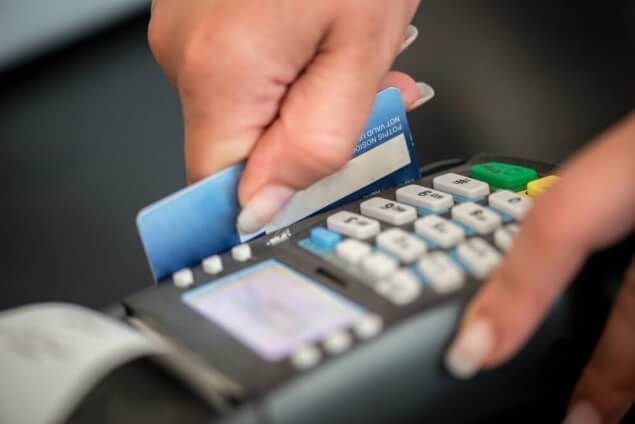 Credit card providers will usually charge international transaction fees when an online purchase is made in a foreign currency, or when you buy from international sellers and retailers outside of Australia.
Financial institutions typically charge around three per cent of the purchase price for international transaction fees i. However, the actual rate may be slightly more or less (usually between 2% to 4%), depending on the financial institution or particular credit card ii.
This means if you use a credit card to buy a new pair of shoes overseas that cost you say Euro 60, which the credit card provider then converts to say around AUD $100, they then apply the international transaction fee, which may be around three dollars in this case, as well as any other conversion and usage fees.
Financial institutions can apply international transaction fees to your credit card purchases in a couple of different scenarios. These fees can add up on your credit card bill if you don't pay attention:
When you're shopping online from an international seller who processes the purchase in a country outside of Australia and in a foreign currency;
When you're overseas and swiping/tapping your credit card on holiday.
It may be difficult to find credit cards with no international transaction fees, however, some cards are purposefully made for travellers and may not charge overseas transaction fees on purchases iii.
What's the impact of international transaction fees for Australians?
Overseas holidays
Over 11 million Aussies returned from short-term overseas trips in 2018, according to the Australian Bureau of Statistics (ABS) iv, with the median duration of overseas holidays being 15 days. If you're one of the many Aussies travelling overseas, it's no surprise if you want the convenience of using your credit card. This is because you might prefer to:
avoid exchanging money or carrying (and possibly losing) large wads of cash;
not have to calculate how much foreign money you actually spend and receive in change;
just have a credit card on hand for overseas emergencies.
According to research commissioned by Compare the Market in 2017 v, 58% of 1,761 Aussie travellers had blown their holiday budget by using their credit card or taking out extra cash.
But, if you do use your credit card on an overseas holiday, there may be a price to pay: international transaction fees.
Online shopping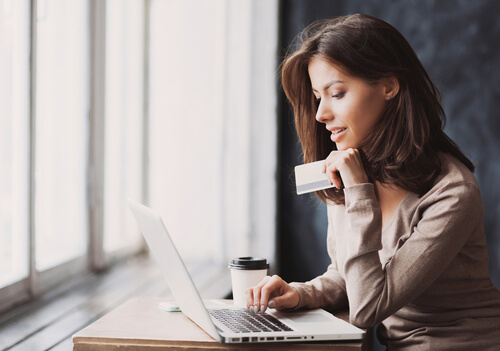 A 2017 report by Fair Trading NSW vi suggests that Australians spend over $11 billion on online shopping each year. The research also suggests that almost 9 in 10 respondents admitted to buying goods online from an international supplier.
This means that Aussies could be spending quite a bit of money on international transaction fees if they're using credit cards for these overseas purchases.
The cost of international transaction fees for Australians
According to the Hon Josh Frydenberg MP, Treasurer of the Commonwealth of Australia, and the Productivity Commission vii, Aussies are being charged $2 billion in international transaction fees every year, with the makeup of these fees attributed to:
Converting money into foreign currencies
International money transfers
Using a prepaid travel card to transfer money to a foreign currency
Using debit or credit cards while overseas
Using debit or credit cards for online purchases in a foreign currency.
Treasurer Josh Frydenberg also suggests that if a customer of an Australian bank spends $5,000 on their credit card while overseas, they can expect to be charged $140 in foreign exchange transaction fees. So, if you're spending $5,000 on your credit card on a two-week overseas holiday, that means you'll be paying $70 a week just on these fees!
The Productivity Commission also provided evidence that suggests international transaction fees are costing Australians hundreds of dollars more each year than in other countries.
For example, according to Treasurer Josh Frydenberg, if an Australian bank customer transfers $1,000 overseas, it would cost them around $80 on average for fees and exchange rate mark-ups, compared to $60 for someone living in the USA. This means Aussies are paying 30% more than US residents for the same service.
How to make your credit card repayments easier to manage
So, what's the worst part about coming back from holidays?
Some might say it's jet lag, others could say it's unpacking, but seeing your depleted bank account and credit card statement after a great holiday can definitely bring you back to reality.
One of the things you need to do when you return from an expensive overseas adventure is to plan your repayments, because paying off your credit card doesn't just happen overnight.
Credit cards usually have a 55-day interest-free period, but what if you can't save enough to pay back your debt within two months?
Interest rates for purchases can range from around 10% to 20% per annum, so, that $2,075 holiday credit card debt could really start to accumulate high-interest rates: anywhere from $207.50 – $415 p.a. extra to pay, just on interest rates!
If you've used a credit card with a short interest-free period and a high-interest rate on purchases, this can really impact your repayment plans. That's where finding the right card to transfer your debt to can help.
Balance transfer cards are specially designed for repayment situations, as they offer an easy way to manage your repayments. These cards allow you to transfer your existing debt balance to a new credit card with a lower fixed interest rate or to a card with a 0% interest rate for an introductory period, which can be up to 26 months.
Alternatively, having a low-interest rate card can reduce your interest fees to help you pay off your credit card debt faster – especially if you take advantage of introductory rates and offers.
How to find the right card for your next holiday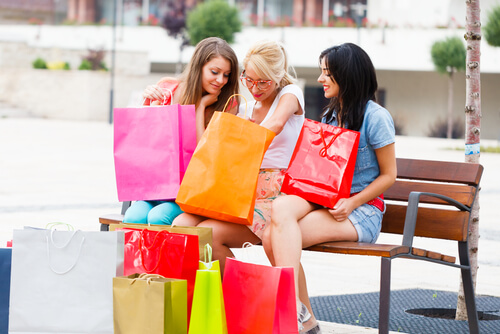 There are some cards that are specifically designed for overseas holidays, such as travel rewards credit cards or travel money cards, which generally don't charge overseas transaction fees on purchases.
However, while travel money cards might allow you to avoid international transaction fees and interest charges, they may still have other types of fees to consider, such as:
Currency conversion fee
International ATM fee (usage and withdrawal)
Domestic ATM fee (if using within Australia)
Fee for issuing the card
Fee for loading and/or reloading the card with money
Fee for closing the card
Fee for withdrawing cash or cashing out the balance
Fee for replacing the card or getting an additional card
Inactive card fee
Finding a card that limits international transaction fees can be pretty hard – almost as hard to find as the perfect holiday souvenir!
However, some credits cards do offer 'no foreign or international transaction fees' on online or overseas purchases. So you may be able to wave farewell to those international transaction fees with the right card!
Rewards cards can also give you a range of bonuses for spending, such as frequent flyer points that can go towards paying for flights on your next holiday or can be spent on visits to exclusive airport lounges to make your next airport stopover more enjoyable.
When it comes to planning your next overseas holiday, or using your credit card for online purchases from foreign vendors, international transaction fees are definitely something you should keep in mind. It only takes a few minutes to compare credit cards to find one that can possibly help you avoid international transaction fees or provide you with great benefits for your next overseas trip.
Sources
[i] Beyond Bank Australia – What is an international transaction fee?; Qantas Money – Fees and rates; Commbank – What is an international transaction fee?
[ii] CitiBank – Fees and charges, credit cards; Virgin Money – Fees common across all our credit cards; Woolworths Everyday Platinum Credit Card – Rates, Fees and Docs
[iii] https://www.comparethemarket.com.au/credit-cards/card/anz-rewards-travel-adventure/
[iv] Australian Bureau of Statistics – Overseas Arrivals and Departures, Australia, Dec 2018 (3401.0)
[v] Independent survey of a nationally representative panel of 1,761 Australians, conducted by PureProfile, June 2018
[vi] NSW Government, Fair Trading – Online Shopping Survey Report, May 2017
[vii] The Hon Josh Frydenberg MP, Treasurer of the Commonwealth of Australia – media release, 2 October 2018: $2 billion in foreign currency conversion fees to be put under the microscope
Did you find this article interesting or helpful?