It's that time of year again. Time to look back and think about all those things we promised ourselves we would do in 2018, and what our new New Year's resolutions will be. If we're honest with ourselves, we know making a resolution and keeping it are two entirely different things.
In 2018, consumer data group Statista found the most popular resolutions were all tied at 37%:1
eat healthier,
get more exercise, and
save money.
Other resolutions included learning a new skill or taking up a new hobby. On the flipside, 32% of those surveyed didn't plan on making any New Year's resolutions.2
This article is for both of you: the dreamers, and the 'realists'.
Let's find out how we can stick to our resolutions, and why it's so hard to do in the first place!
Staying healthy
We know it's important to take care of ourselves…then again, cake and TV are important too.
But exercise helps us relax, sleep better, improve mental health, benefits our skin, reduces our risk of chronic diseases, increase our energy levels and help reduce weight loss.3 Just fifteen minutes of light exercise can help us be healthier and live longer,4 and the recommended daily target of 30 minutes of light to medium exercise can do even more.5
Bear in mind; it's just as important to eat healthy food as well as train regularly.6 Having a meal plan is key to staying healthy and avoid overeating.7 To see the recommended proportions of the five different food groups we should eat each day, you can view the Australian Guide to Healthy Eating to help plan a healthy diet.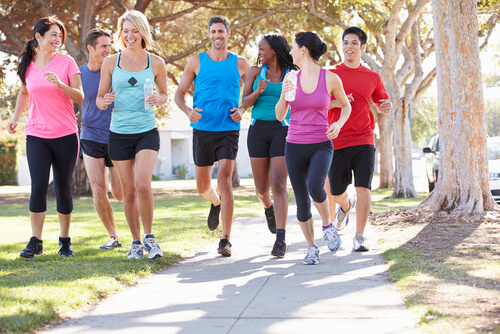 So, you know the stakes when it comes to your health. How can you start the year off on the right foot?
When it comes to exercise, there are a few tricks to staying motivated:
Pick a range of activities: giving yourself options allows you to mix things up, should you start to get bored or lose motivation to exercise.
Make sure you have fun: it's important to enjoy your exercise if you plan to stick to your resolution. As such, don't place too much pressure on yourself from the offset – start small.
Reward yourself: when you achieve a fitness goal, be sure to treat yourself. Go out to the movies, buy yourself something nice, or indulge in a tasty treat.
Don't do it alone: be sure to let friends or family know you're exercising and what your goals are. Not only will this keep you accountable, but they can also even join in! For those with private health insurance, gym memberships can be subsidised under some extras policies. Be sure to check your policy to see if you can get even more back from working out.
Saving money
Another popular choice for New Year's resolutions is to save money or to save more than you currently do. Many Australians find dealing with money stressful, and 18% of Aussies didn't save any money at all in the last six months.8
Why is it so hard to save money? Well, unexpected expenses can pop up and add pressure to regular costs, making it hard to focus on saving for the future as we become worried about making it through the next week or month, instead of the next five years.9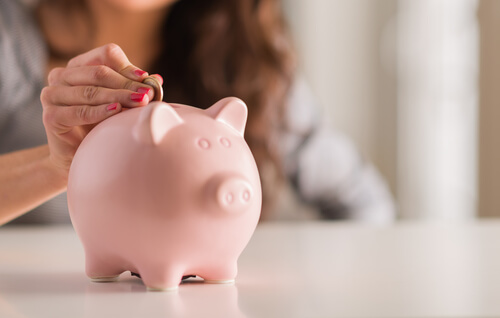 So, how can we put money away, especially when times are tough? Just saving a little still makes a difference.10 Different saving methods popular with Aussies include:
Transfer money: the most popular method is to transfer money to a savings account. With online banking, it's easy to set up an automatic transfer to happen once you get paid.
Don't touch it: this can be hard, but there are accounts where you can deposit money but not withdraw unless you satisfy certain
Deposit into a home loan offset account: for those with a mortgage, you may have access to an offset account depending on your home loan. Transferring money into your offset account reduces the interest you'll pay on the principal amount of the loan.11
Not sure where to start? We have a handy saving and budgeting tool to give you easy ways to save money on everyday expenses and help you reach your goals.
Learning something new
Having a hobby is important not just to keep us entertained, but also to benefit our mental health and wellbeing.12 There are all sorts of ways to get started, the list is endless.
It might be harder than you expect and cause frustration, or it can be challenging to find the time. Even if it puts you out of your comfort zone, it's important to stick at it for a month or two at least. This way, you don't give up on the resolution, and you give yourself a chance to get past any frustrations and find the value in a new activity.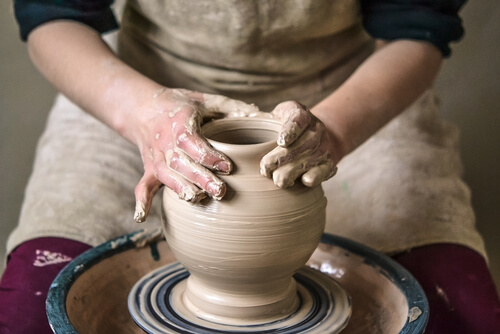 Here are a few tricks to try when picking up something new:
Seek guidance: Whether you already have a friend who can teach you, access to an instructor, or just a good how-to guide on the internet, having someone experienced to teach you the ropes will help you progress.
Stay positive: If it's proving difficult don't put yourself down. Making mistakes is a part of learning.
Keep your mind active: Learning two or three different skills puts the brain to work and can help us absorb more information. 13 Just don't go over-the-top!
Sticking to your resolutions
Let's be real – sticking to a New Year's resolution is hard. In fact, on average only 10% of those who set a resolution will achieve it.14 No wonder almost a third didn't make a resolution at the start of this year.
While we can often start a new hobby, exercise and eat healthy, or put money away, maintaining that over the long term is often hard to achieve. One key factor to help you persist in following your resolution is to give yourself immediate rewards for pursuing your goal.15
No matter what your resolution is, there are few common bits of advice to help make it an achievable goal:
Start small. Setting a huge goal can be more challenging than starting with something small that is easier to accomplish. The harder something is, the less likely you are to remain motivated.
Set realistic goals. It's important to be honest with yourself when setting a resolution for the New Year. A New Year's resolution shouldn't be about changing who you are, but about improving yourself in areas of your life you want to, or focussing on something you didn't do this year as much as you hoped to.
Make time. Working on your time management can help prevent life getting in the way of you pursuing your resolution. Be sure to think about how much time you'll need throughout the week and set time aside for learning a new skill, exercising or budgeting.
Don't be too hard on yourself. We're all human, and we're going to make mistakes and miss a day of walking, going to training or putting money away. Don't let a mistake stop you from following your resolution16.
Sources
[1]
The Most Common New Year's Resolutions for 2018. Martin Armstrong, Statista. 2018.
[2]
The Top 10 Benefits of Regular Exercise. Arlene Semeco, Healthline. 2017.
[3]
Very Small Amount of Exercise Can Reap Huge Benefits. Christopher Bergland, Psychology Today. 2015.
[4]
How to start exercising. Health Direct, Deparment of Health, Australian government. 2018.
[5]
Tips for Eating Well. Eat For Health, National Health and Medical Research Council, and Department of Health, Australian Government. 2015.
[6]
Australian Financial Attitudes and Behaviour Tracker. Australian Securities and Investments Commission. 2018.
[7]
Why is Saving Money So Hard? Sendhil Mullainathan, Money Magazine. 2013.
[8]
How to Save Money Even When it Feels Impossible. Forbes. 2018.
[9]
How Australians save money. Money Smart, Australian Securities and Investments Commission. 2018.
[10]
Hobbies. Head to Health, Department of Health, Australian Government. 2017.
[11]
Scientists Find an Undeniably Effective Technique for Mastering New Skills. Betsy Mikel. 2017.
[12]
Should You Make New Year's Resolutions This Year? Theo Tsaousides, Psychology Today. 2016.
[13]
Immediate Rewards Predict Adherence to Long-Term Goals. Kaitlin Woolley and Aeyelet Fishbach, Personality and Social Psychology Bulletin. 2016.
[14]
5 Reasons Why New Year's Resolutions Fail… And 5 Steps to Successfully Fulfilling Them. Beverly Flaxington, Psychology Today. 2015.
Did you find this article interesting or helpful?