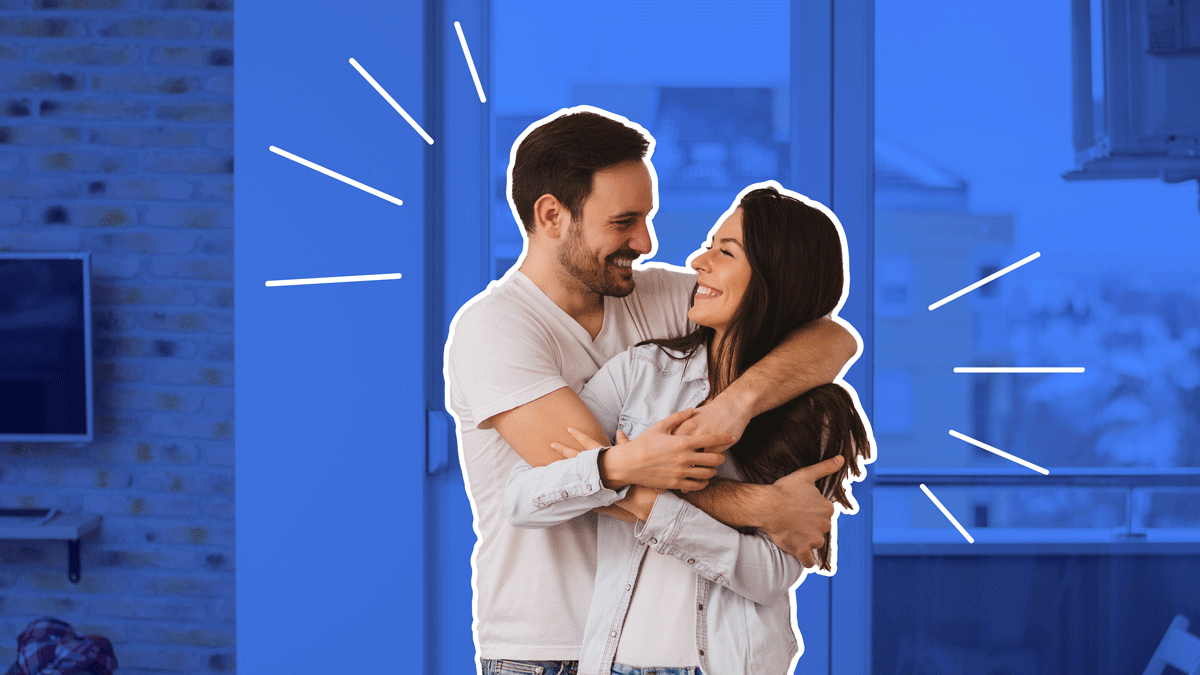 Whether you're seeking convenience for work or easy access to your favorite cafes, shops and bars, renting in a bustling inner-city suburb may give you the lifestyle you've always dreamed of living. But, for many, it can be unaffordable.
Before you start packing your bags for the burbs and saying goodbye to the life you love, hear us out.
While purchasing an inner-city home may not be friendly to your hip pocket, some Millennials are still managing to break into the property market by *drumroll please* rentvesting.
What is 'rentvesting'?
Instead of buying in the area you want but can't afford, you rent in that area. Then, you invest the money you save from renting into purchasing property located in a cheaper area, like outer suburbs or rural towns.
Ta-da! That's rentvesting.
The idea is that you rent out your investment property to cover your mortgage costs, without having to give up the lifestyle you've grown accustomed to living.
Essentially, you're living where you want while breaking into the property market and having someone else pays off your investment property mortgage.
Rentvesting in action
So, you want to purchase a one-bedroom apartment in the inner-city suburb of Newtown in Sydney. It's close to your dream job, you've got a thriving social life, and you couldn't imagine living anywhere else. Sounds brilliant!
Only, you can't afford to buy in Newtown at the cost of $600,000. However, you've saved enough for a deposit for an apartment valued at $395,000 in the suburb of Penrith.
You don't want to live that far away from the city, your friends and the busy lifestyle you love, but purchasing the Penrith apartment allows you to enter the property market much quicker than it will take you to save for your deposit in Newtown.
So, you decide to purchase and lease out that apartment in Penrith while renting and living in Newtown (and living your best life).
You become both a renter and a landlord – your investment property is being paid off by a tenant, and your own inner-city pad's rent is covered out of your own pocket.
Over time, if the value of your investment property increases and equity builds, this could make it easier for you to afford that inner-city dream home in the future.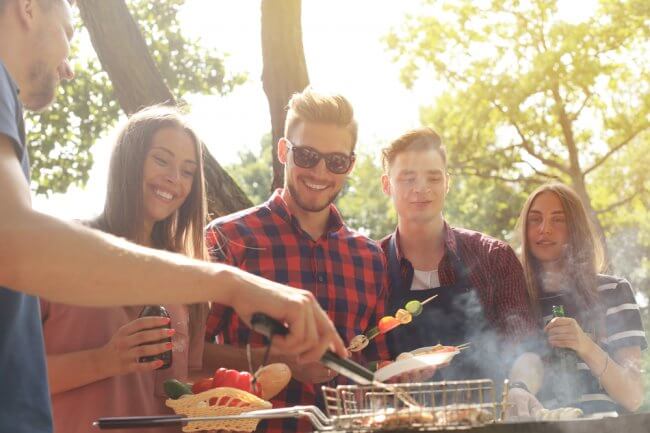 On paper, rentvesting seems like the perfect way to crack into the property market for a generation often accused of blowing cash on smashed avo and toast or mooching off the bank of mum and dad.
But is it really as easy as it sounds? Is it something you should consider?
When you may benefit from rentvesting
Whether or not you'll benefit from rentvesting depends on factors such as:
your salary;
if you're planning on buying with a loved one; and
where you buy and how much you've already saved.
Of course, everyone's circumstances are different. Despite many news articles and social media posts painting rentvesting as an easy alternative to buying in expensive areas, it's essential to assess your circumstances.
We've put together a list of scenarios that may make it easier to rentvest, as well as some that may make the process more difficult.
When rentvesting may be easier
When it may be harder to rentvest

You're ready to buy and saved your deposit. You'll need at least five per cent of your desired property's cost, although this varies based on individual circumstances and lenders. Our home loan comparison tool allows you to easily compare loans in your desired area at no cost
You've found someone to lease your investment property long-term. Having to find new tenants every six months may be difficult, so you want someone reliable to move in relatively quickly and begin paying your mortgage. Also, you'll want someone who will stick around for a while. They could be a family member or a friend
You've got a steady income. You want to know that you can comfortably rent, but also be able to pay for any unexpected costs in your personal life or at your investment property
You've got extra money saved away. As a landlord, you'll need extra money or insurance to cover unexpected damage and problems that can arise at your investment property
Your rental property is secure. Perhaps you've rented the same house or unit for several years or are signing an extended lease. While a landlord may still ask you to move out earlier than intended, you'll likely be in a better position to manage paying your rent and handling your mortgage

You're still saving for your deposit. Unless you're living with family or renting in a cheap location, it may be challenging to save for a deposit, pay rent in an expensive area and maintain your chosen lifestyle. Use our free borrowing power calculator to see how much you could potentially borrow for a home loan in minutes
You can't find someone to lease your investment property. Finding the right tenant can take time once you've purchased an investment property. Will you have the funds to pay both your mortgage and rent until someone leases your property? You may also be faced with this scenario if a tenant moves out
If you fall on hard times. Losing your job, being forced to leave your rental property early or coming under significant financial hardship could make it difficult to continue rentvesting. You would need to put extra money aside to assist you in these circumstances. Also, you never know when you'll need to cover costs at your investment property as a landlord
If you're moving around a lot. Signing a shorter lease is going to give you flexibility, but there are costs associated with relocating. Finding the perfect digs isn't always instant, so keep this in mind if your lease is running out or if you're unexpectantly asked to move out
Who is the typical rentvestor?
The typical rentvestor is a university-educated single male on a high income from Generation Y,1 according to research commissioned by Westpac. Of course, families, couples and older people may also choose to rentvest – if their finances and personal circumstances allow it.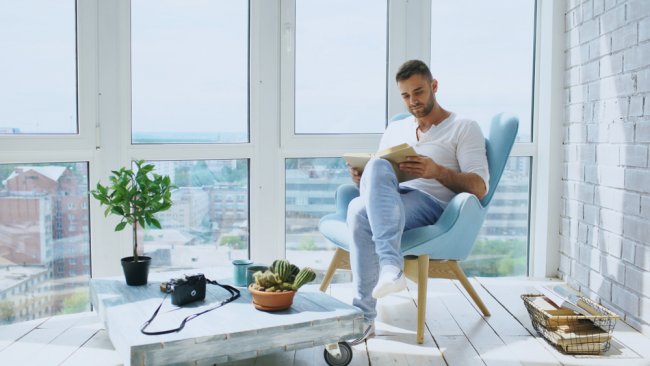 Other costs you may have to pay as a landlord of an investment and a renter
Renting in a trendy suburb comes at a cost; you'll also need to fork out cash as a landlord of your investment property. It's important to do the math and work out if your rental income stacks up to the ongoing and known costs of maintaining an investment property.
Your rental income should cover all these known costs and ongoing expenses including your loan repayment, rates and water, insurance and any body corporate or strata fees. Ideally, you'd even be left with money left over as surplus.
Remember you'll also need money for:
buying your investment property. Deposit aside, you'll also need to pay for other property costs including legal fees, stamp duty, conveyancing fees and building reports. If this is your first property, keep in mind that you may not be eligible for perks such as the First Home Owners Grant or relevant stamp duty concessions. Find out more about these costs by reading our home buyers FAQ;
the ongoing costs. As a landlord, you'll be responsible for any repairs, maintenance, rates, land tax, body corporate or strata fees (for units) and property management. Rental income may not always cover these costs;
landlord insurance for your investment property. You may not be living at your investment property, but you'll need insurance to cover you in the event that your property becomes damaged. For example, landlord insurance covers you if your tenant causes damage or leaves without paying rent. Building replacement covers you if your property requires replacement due to damage
contents insurance for where you're renting. As a tenant, you should consider a level of contents insurance to help protect your belongings if they were damaged or stolen; and
selling your property. If you decide to sell your investment property eventually, there are fees you'll need to pay. These include legal fees, advertising fees and agent fees. Use our property selling cost calculator to help you assess the costs of selling your property.
Now that you know what rentvesting is all about and the pros and cons of this trend, is it something you'd consider?
Sources:
[1] Westpac (August 2017) – 'Young Aussies embrace 'rentvesting' as a way into the property market' Accessed October 2019
Did you find this article interesting or helpful?