January is drawing to a close, holidaymakers are dragging their feet back to the office and the kids are growing restless. It's inevitable; you can't put off the back-to-school shopping any longer.
In 2019, Aussies are predicted to spend over $840 per child on back-to-school supplies, according to the Australian Retailers Association (ARA).[1] Thankfully, you can still snag a few savings, even if you've procrastinated your school supplies shopping to the last minute.
To help relieve the pull on your purse strings, we've compiled a list of the top back-to-school saving tips!
1.      It if ain't broke, don't buy a new one
For the kids, there's nothing quite like the thrill of new school supplies, picking the right binders and folders, the smell of fresh uniforms and wearing shiny school kicks. For you, it's that sense of achievement that you've finished shopping for another school year – a feeling that, once you see the total bill, often wanes as quickly as the kids' attention span in maths class.
To help save some money, why not 'shop' at home first? Dust off last year's school bags and do a quick inventory of your kids' stationery and books to see what can be re-used. Rummage through all the desks and drawers in the house. All in all, if it ain't broke, don't buy a new one. Who knows? You could find a treasure trove of spare or unused notebooks, markers, pen and pencils.
If you do need to buy new supplies, stick to non-branded options or plain folders instead of fancier ones, and let your kids decorate them. Remember, the golden rule of back-to-school shopping is only to buy what you need.
2.      Get your hands on some second-hand goods
Don't spend your precious time battling the crowds in shopping centres and wrangling the kids out of the car and between shops. Check out some buy-and-sell websites like the Sustainable School Shop and The Uniform Exchange to score some second-hand supplies like textbooks, tablets, musical instruments and sports gear. All you need to do is register and search the listings.
Chances are, other bargain hunters will also be looking for items that are gathering dust in your cupboards from past school years; this means you could make some cash back from those cast-off supplies.
If you're looking for second-hand uniforms, check the second-hand section of your school's uniform shop or put a call out on the school's Facebook page to see if anyone is selling their child's outgrown uniform. There might also be a local uniform buy-and-sell Facebook group for your area.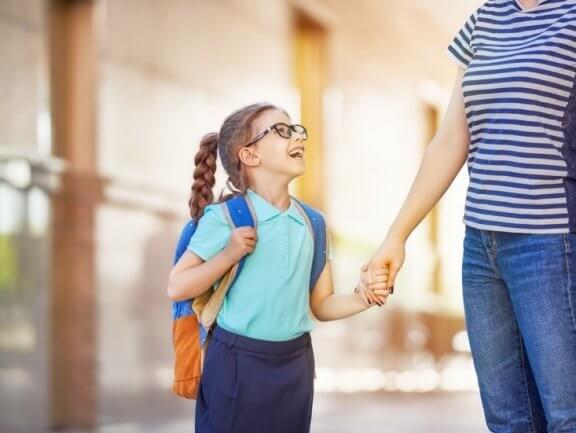 3.      Get the scoop on what's on sale
One bonus of leaving your back-to-school shopping to the last minute is that other parents have already done the hard yards, zigzagging between shops to find the cheapest shoes, backpacks and all the rest of it.
So, have a chat with your neighbours or friends with kids and ask them where you can find the best sales and the latest school supplies trends. You can then breeze through the shops knowing exactly where you need to go to bag the best bargains – saving you time and money!
Usually, schools also provide parents with a supply list for the year, but you don't always need to buy everything on it. Instead, ask friends or parents with kids in the grade above what they actually used from the list, so you don't waste money on things your child might not use.
Most retailers also offer some discounts on school items at the beginning of the school year, so it may be a good idea to jump online and compare prices, especially for big-ticket items, like laptops and tablets.
4.      Check your rebate entitlements
See if your state government offers some rebate entitlements for your kids' sports activities and club membership fees.
For example, the New South Wales Government can award a $100 Active Kids Program voucher for families with children enrolled in school.[2]
The Queensland Government also has a Get Started program, which can provide a $150 voucher to eligible children and young people under the age of 17, for membership or registration fees.[3]
In Western Australia, all children under the age of 18 listed on a valid Health Care Card or Pensioner Concession Card are typically eligible for $150 KidSport voucher.[4]
Primary school-aged children up until Year Seven in South Australia may also receive up to a $100 discount on sports membership or registration fees.[5]
In the Northern Territory, kids enrolled in school up until Year 12, can receive two $100 sport vouchers per calendar year.[6]
5.      Get your kids excited about savings
If your kids insist they need that $20 glitter pencil case patterned with flying unicorns, ask them if they would buy it with their own money. They might not be so willing to put their own dollars on the table for something frivolous.
Save yourself time and get the kids to make their own shopping list, following a budget you've outlined. Make a pact with them that if they make any savings, a portion of it can go straight into their pocket money. Who knows? They might grow to like bargains as much as we do.
[1] Australian Retailers Association (ARA)- Aussie retailers preparing kids with back to school essentials (2019).
[2] New South Wales Government- Office of Sport, Active Kids (2019).
[3] Queensland Government- How to apply for a Get Started Voucher (2019).
[4] Government of Western Australia- Department of Local Government, Sport and Cultural Industries, KidSport (2019).
[5] Government of South Australia- Office for Recreation, Sport and Racing, Sports Vouchers (2019).
[6] Northern Territory Government- Sport Voucher Scheme: urban (2019).
Did you find this article interesting or helpful?