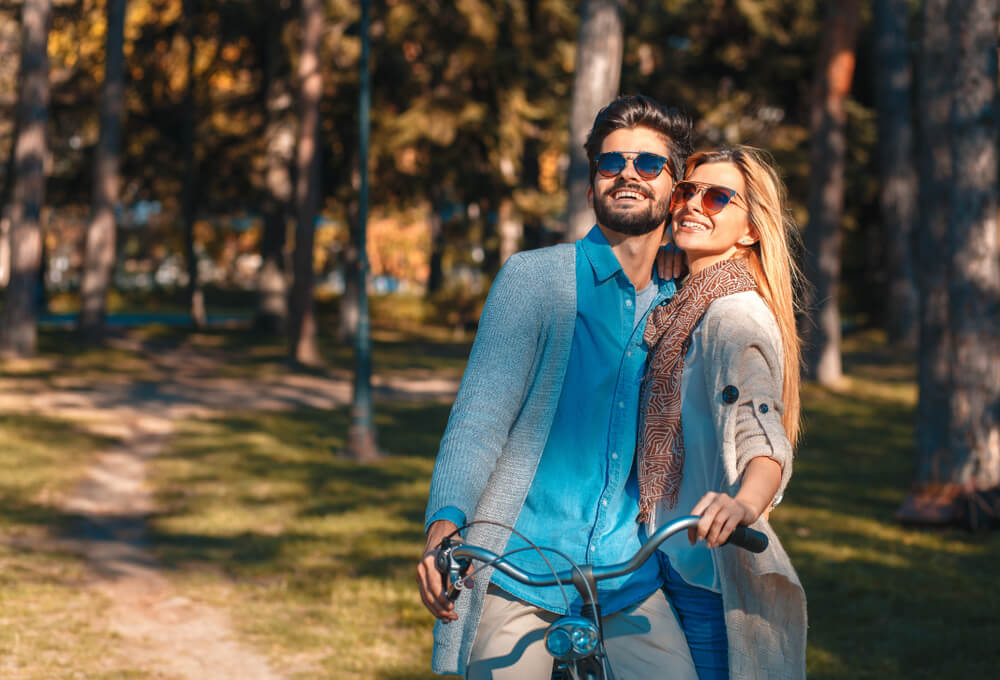 Imagine being in a position to retire in your 40s while still being able to enjoy a comfortable lifestyle. This proposition may seem like a bit of a pipe dream for most of us, but there are some Aussies who have figured out a way to quit the nine to five grind and retire early by relying on savings, investments and superannuation.
A new lifestyle movement called FIRE is turning younger Aussies into retirees. After ballooning in popularity in recent years, the concept certainly isn't going away anytime soon.
But is it really possible to retire at such an early age?
We reached out to some Aussie FIRE bloggers, Aussie HIFIRE, Aussie Firebug, and the FI Explorer,* to see how they plan on living the dream.
* Not their real names. To protect their anonymity, the names of their blogs are used instead.
What is the FIRE movement?
FIRE stands for financial independence and retire early. It's a lifestyle focused on maximising savings and investments while limiting living costs so you can retire as early as your 40s, or even your 30s. The advocates following stringent money saving strategies to achieve financial independence.
"FIRE, to me, means taking responsibility for my financial situation and for my life."

– Aussie HIFIRE
It promises years of financial freedom for the frugal and financially savvy who can save and invest wisely, and reap the fruits of their labour by retiring early and living off their accumulated wealth.
As FI Explorer puts it, "FIRE is really about choices and options. I would define FIRE as reaching the point where income generated from a portfolio of passive investments can meet current normal living expenses, giving a greater choice about how – or even whether – to work."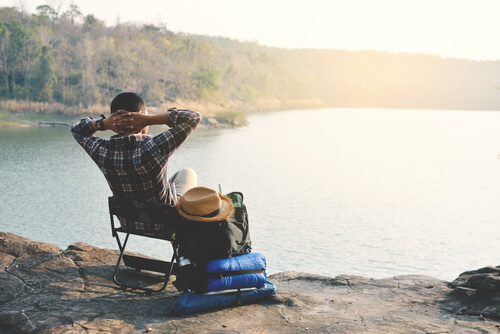 How FIRE is spreading
Originating in the US and spreading to Australia, the FIRE movement has gained popularity, especially amongst millennials.
After all, the concept of bidding farewell to the workforce early is alluring, considering the official retirement age in Australia is 66 years old and is increasing to 67 on 1 July 2023.[1]
"FIRE enthusiasts come from all walks of life, so it's difficult to generalise. They tend to be people who are patient, disciplined, and often analytically focused," the FI Explorer states.
"People with a high need for autonomy, those who march to the beat of their own drum and like expressing their values in daily choices are especially well-suited to a FIRE lifestyle."
Why does the FIRE movement appeal to millennials?
Millennials in Australia are more dissatisfied with work than other age groups, and 50% of millennials will quit their jobs in the next two years, according to a survey by Deloitte Access Economics.[2] Additionally, just 29% of Australia's millennial generation stated they were satisfied with their life in general.
This can make the traditional career path of working into your 60s rather discouraging. With such strong dissatisfaction at work and life, the concepts of financial independence and freedom which the FIRE movement espouses are resonating with the millennial generation.
When you're retired, you have more free time. Retiring early means you have even more time to spend how you wish. Strong motivators include:
exploring Australia,
appreciating art and culture with gallery visits,
spending time with family and friends,
pursuing a hobby,
volunteering for a cause you believe in,
travelling the world,
and practically anything else you want to do
"My goal is to never have to return to any paid work, and therefore my plans are based on a 40 to 50-year time horizon, given I'm in my forties. I'm compiling a list of places I'd like to visit or things I'd like to experience overseas – for example visiting Machu Picchu, taking the Trans-Siberian railway, and exploring Europe more," Says the FI Explorer.
Ultimately, the FIRE movement boils down to delayed gratification that encourages hard work and perseverance and offers an alternative to traditional retirement plans and Australian lifestyles.
Pocket the savings now, and reap the rewards later.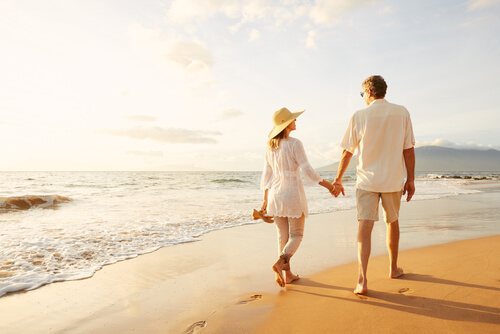 How does FIRE work?
There are several ways to bolster a retirement income so you can achieve "financial independence", though it will take some time and hard work.
N.B. For personal guidance on your financial decisions, you should contact a financial adviser.
Savings
The first step is saving money. This can cover several methods of saving money; from cutting down on spending to pocketing money in a savings account that accumulates interest over time.
Aussie HIFIRE explains his family's situation as follows, "We own our home outright and live a comfortable life well within our means, so it's just about making sure that we save and invest the difference between our earnings and our spending."
Saving money puts more cash in your pocket, which you can then invest.
Investments
If you asked what the FIRE movement's number one strategy is, the answer among those pursuing financial independence is clear – investing.
Compare the Market's Head of Banking, Rod Attrill, suggests anyone interested in investing for an early retirement should first look at what their return would be.
"The first thing they should think about with any investment is yield, as ultimately that is what they will be getting as a return on the investment. If it is a bond, for example, there will be a nominal interest rate, and that measured against the overall investment value is the yield. Other investments, like rental income from an investment property, are a bit harder to work out – but that is the first place to start," Attrill says.
In interviewing Aussie HIFIRE and the FI Explorer, they both brought up the same thing when discussing how they plan to achieve financial independence and retire early: passive investments.
Passive investing is a strategy where you don't try and grow your wealth ahead of the market, but attempt to match the patterns of the market you invest in.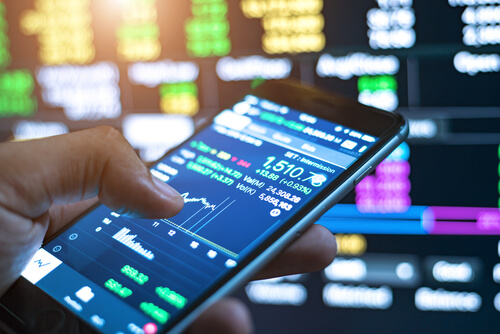 The FI Explorer explains his approach, "My strategy is based on saving and investing intensively while continuing to work a corporate job towards the target of an investment portfolio that produces a passive income sufficient to make work optional.
"This means automatically investing around 60% of my salary, including any raises or bonuses – once my chosen FI (financial independence) objective of $1.98 million is reached, work becomes fully optional. My portfolio is diversified, across international and Australian shares, bonds, gold holdings and even some Bitcoin I bought as an exploration a few years ago."
Aussie HIFIRE's strategy is similar, though with a few differences.
"The way we invest is in a diversified portfolio which consists mostly of Australian and international equities, some bonds, and some property. Almost all of our investments are via index-tracking ETFs (which stands for exchange traded fund), and we just keep buying those whenever we have some extra money."
A diversified portfolio means investing your money in more than one area. When one market or investment is doing badly, another might be doing well. This way, you spread out the risk, as well as have more opportunities to benefit when the market is going well.
Investing does carry an element of risk, so be sure to do your research if you're considering investing as a means of growing your wealth. Below are some of the most common types of investments you can make in Australia, though there may be others available to you.
Types of investments
Property
Direct shares·
Managed funds
Bonds
International shares
Exchange traded funds
Superannuation funds
Source: Money Made Simples – Chapter Five: Investments. Browne, Melissa. 2019.
The best way to start is to learn how different investments and markets work, which you can do on ASX's website.
Superannuation
Aussie workers have some of their pay put aside into their superannuation fund by their employer. Your super is designed to provide some money for your retirement. You can choose which fund to have your super paid into, or you can do it yourself. This is known as a Self-Managed Super Fund (SMSF).
You might also have the opportunity to make additional, voluntary contributions to your super fund to grow your fund as an investment for the future.
That's certainly a part of Aussie HIFIRE's retirement planning.
"I also salary sacrifice the maximum into my superannuation, and we make the most of the other incentives that are on offer like spousal contributions, co-contributions, and we minimise our tax as much as possible."

– Aussie HIFIRE
If you've had more than one job, there's a chance you might have more than one super account and therefore could be paying multiple account fees
Attrill suggests, "It's a good idea to consider consolidating your super into one fund, depending on your retirement planning and investment strategy. Multiple super funds might not be right for your situation."
Frugal living
Once you have put together your retirement fund and escaped the rat race, the trick is to draw out as little as you can from your savings to make your retirement last. Living frugally is a key part of the FIRE concept.
Now that you've spent years sacrificing to save, continuing that lifestyle ought to be second nature. Being able to plan your finances and stick to your budget is essential to making it work. Aussie Firebug emphasises the importance of regularly reviewing your spending to see where you can save.
"If you start to track your expenses, there will be plenty of things you'll discover that bring zero happiness and are a waste of money."

– Aussie Firebug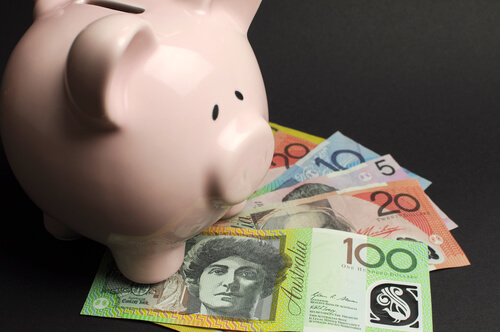 The Association of Superannuation Funds of Australia (ASFA) suggests that a comfortable retirement for a single adult is $43,601 a year, and couples need $61,522 a year to retire comfortably.[3] While it's certainly possible to live off less than these figures, it does mean sacrificing some creature comforts.
A key part of frugal living is establishing a budget and maintaining it. It's vital that your budget reflects your situation and is adequate for your needs.
FIRE savings vs big and regular expenses
Saving money, investing and keeping costs low can be easy with small purchases, but what about the big-ticket items, like a home loan? Or how about recurring costs like car insurance, health insurance or gym memberships, which can really add up? What is the FIRE movement's approach?
"If you're in Sydney or Melbourne, it's going to be tough to buy a house, and it will likely really delay when you're able to retire early, so renting is probably the way to go," suggests Aussie HIFIRE.
"If you live in most other capitals or regional cities, then it may well make sense to buy as soon as you can for a lot less, and you can cut out that rental payment that you'd otherwise have to make for the rest of your life if you don't own your house."
"For this reason, I focus closely on fixed costs and make it a habit to regularly compare providers across car insurance, energy providers and other big-ticket subscriptions. I've also made a habit of setting aside these savings (which can be hundreds of dollars at times) and invest them in their own specific fund."

– The FI Explorer
When it comes to insurance, Aussie HIFIRE recommends income protection, "Make sure you're protected financially if something happens to you."
In regards to recurring items, he states, "Ideally, don't have any debt that isn't for a mortgage on your own home, and certainly not any credit cards that you don't pay off in full each month."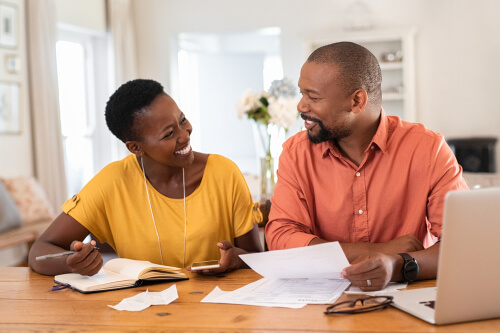 What is the catch to the FIRE movement?
As with anything in life, there are pros and cons to pursuing financial independence and retiring early.
One factor is that the cost of living continues to rise. The Australian Bureau of Statistics (ABS) recorded the March Quarter of 2019 had a 1.6% increase in one year on the cost of living for self-funded retirees, while employed households faced a 1.4% rise in living expenses.[4]
As always, there is also the risk you might not get what you expect from your investments, depending on market fluctuations. When it comes to stocks, shares and other FIRE movement investing, you may wish to see a financial adviser or stockbroker beforehand.
When asked what is the FIRE movement's toughest challenge, Aussie HIFIRE notes that everything has a price, including saving money. "Unless you have a really high income, you can't have the nice car, the overseas holidays, the constant eating out, the new clothes, and all the rest of the stuff that social media makes it seem like everyone else is doing all the time."
The FI Explorer has a similar answer;
"Probably the hardest part of the FIRE life is the long gap between continued effort each day and the final goal. The start of the FIRE life is often a time of change, plan-making, and definite actions.
"This can feel like long-delayed gratification, but actually, there are practical things that you can do during this time to exercise your financial freedom muscles and start trialling parts of a post-FIRE life."

-The FI Explorer
Are Aussies financially equipped to retire early?
When it comes to Australia's understanding of finances, are we equipped with the financial know-how to make such strict and long-term financial plans? Sadly, there appears to be a downturn in how confident and in-control Aussies feel about their money.
The Financial Consciousness Index (FCI), is a measure of how conscious someone is about their finances, and how they rate their ability to change their financial outcomes. The FCI report is carried out by Deloitte Access Economics on behalf of Compare the Market.
According to our 2019 FCI report, Australians are slightly less conscious of their finances in 2019 compared to 2018. Australia's average score fell from 51 points to 48 points in one year.[5] The number of Aussies who don't know what they don't know has risen from 12% to 17%, while 42% of Aussies admit they experience difficulty paying bills at one point or another.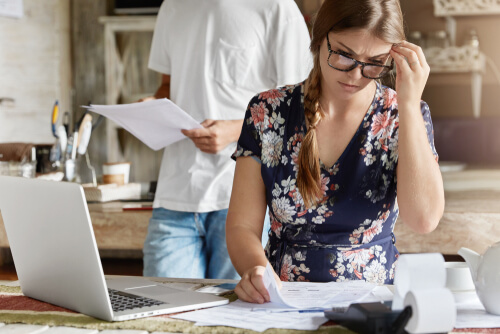 Tools, resources and advice
Whether you're looking to retire early with financial independence, or just be able to save some more money and cut down on spending, there are things you can do to help get advice on your money.
You can use our savings tip generator and budgeting calculator tools to get inspiration and ideas on practical ways to make small changes in your life that can make a difference.
If you want to learn more about our Financial Consciousness Index, you can take the quiz to see how you fare or read the eBook, Money Made Simples, by finance guru Melissa Browne.
Whether or not you're wanting to retire early and become financially independent, there are takeaways for all Aussies. Whether it's saving money, cutting out unnecessary spending, or just planning for the future, the FIRE movement contains financial sparks anyone could apply to their life.
Sources:
[1] Age Pension: Who can get it? Department of Human Services, Australian Government. 2019.
[2] Generation MillZ: what Australian millennials and Gen Z are really thinking. Deloitte Access Economics. 2019.
[3] How much super will I need? Super Guru, Association of Superannuation Funds of Australia. 2019.
[4] Selected Living Cost Indexes, Australia, Mar 2019. Australian Bureau of Statistics. 2019.
[5] Dollars and sense: Compare the Market's Financial Consciousness Index Edition 2. Deloitte Access Economics, commissioned by Compare the Market. 2019.
Did you find this article interesting or helpful?