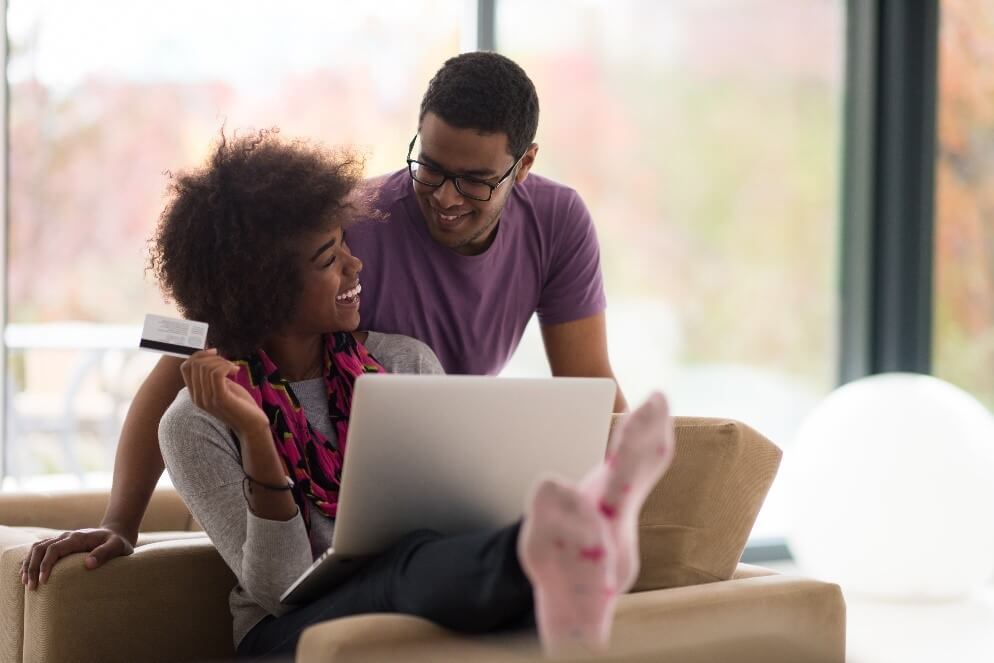 The proportion of Millennials (those born between 1981 and 1996) with credit cards has dropped from 58% to 41% over the last 14 years, according to AfterPay's report titled How Millennials Manage Money.[1]
The 2020 report shows that this age bracket is 37% less likely to own credit cards than older generations. Millennials also appear to avoid debt traps and interest costs by looking for alternative forms of credit, such as buy now, pay later (BNPL) services.[1]
The Reserve Bank of Australia's consumer payment survey also revealed that in 2017, 70% of Aussies aged 29 and under didn't hold a credit card in 2016, compared to 40% of respondents aged 30 and over.[2]
Aussies, in general, are using credit cards less since its peak eight years ago.[3]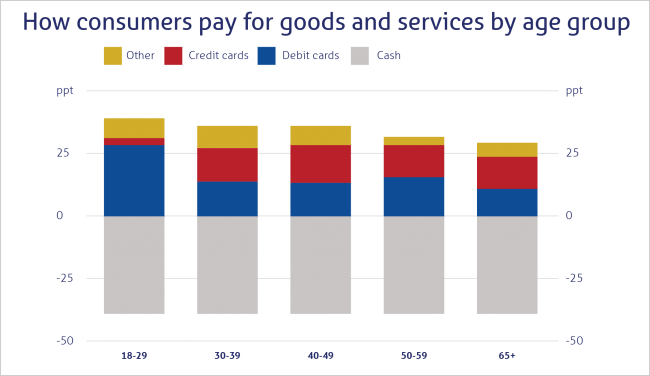 Source: Reserve Bank of Australia. (2016). RDP 2017-04: How Australians Pay: Evidence from the 2016 Consumer Payments Survey. Accessed 4 August 2020.
So, the question stands…
Why are the younger generations becoming less interested in credit cards?
They manage their money differently to older generations
One in three Gen Xers (those born between 1965 and 1980) and one in four Boomers (those born between 1946 and 1964) owe credit debt. It's not difficult to see why Millennials and Gen Zers are wanting to have greater control over their finances and avoid high-interest debt cycles.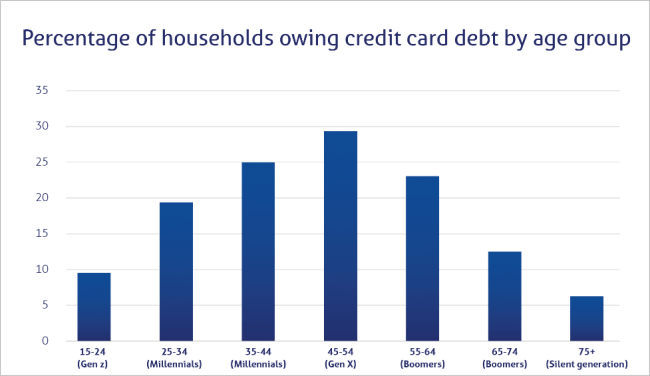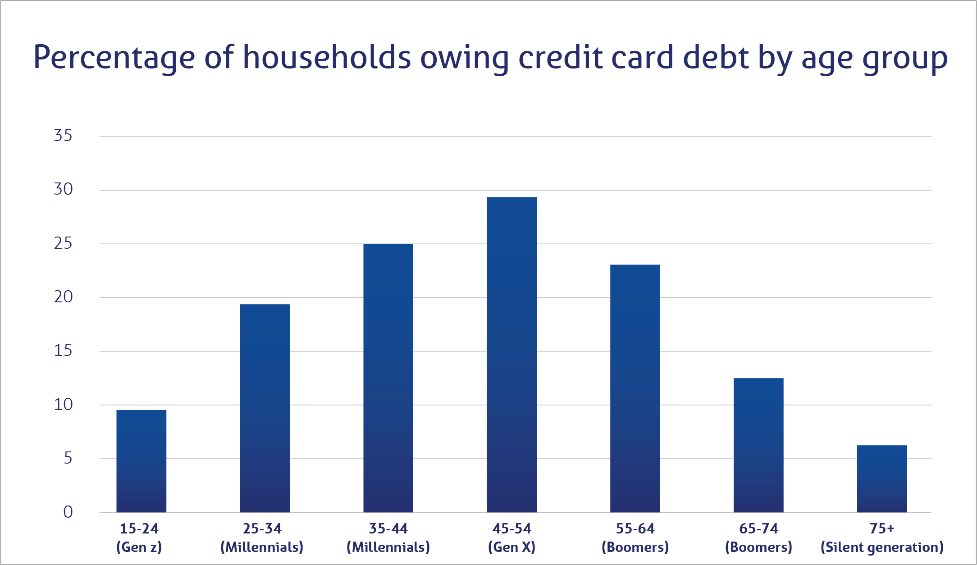 Many younger Aussies are turning to buy now, pay later services
Digital natives, like Gen Z, tend to expect a fluid and seamless consumer experience that will save them time when it comes to managing credit and tracking their money.1 With the slow demise of cash in the modern world, intuitive and trackable money management services are becoming more popular.
Millennials and Gen Zers are increasingly using buy now, pay later (BNPL) services, such as Afterpay and zipPay, as alternative credit spending methods. In fact, those aged 14 to 34 account for 55.9% of BNPL users, according to Roy Morgan.[4]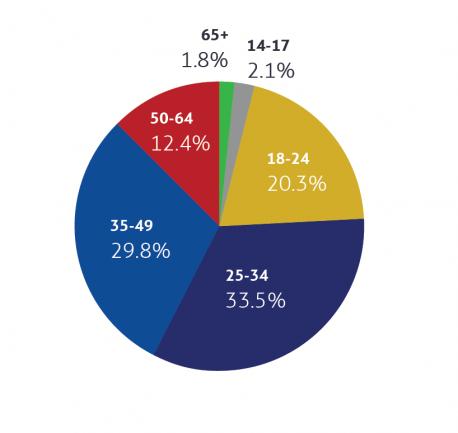 These services state that they don't charge fees if you pay instalments on time  – one of the main reasons why 70% of young people prefer BNPL services over credit cards, according to Afterpay.1
BNPL loans usually have caps on late fees and can be repaid over 16 days to two years, depending on the consumer's preferences, making it an attractive budgeting tool.[5]
BNPL services don't come without risks
The Economics References Committee found that people can access a large amount of credit without getting a credit check or an assessment of capacity to repay.[6] As a result, 40% of users are students or part-timers who make less than $40,000 a year.6
Australian Securities and Investments Commission (ASIC) also reported that there had been instances where people with substantial debt were allowed to use a BNPL service.[7]
According to ASIC and the Economics References Committee, 16% of users struggled to make payments and were negatively impacted by BNPL services.5 These users found themselves:
overdrawn
delaying payments
borrowing money
getting loans or getting cash advances on their credit cards to pay off their BNPL debts.5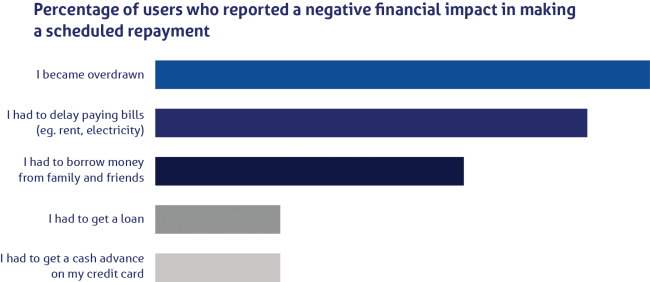 Note: Respondents of this survey could pick more than one response.
Some Aussies fall into credit-card knowledge gaps
According to the Reserve Bank of Australia's (RBA) research discussion paper, 11% of Aussies were motivated to get a credit card to borrow money and have a smooth spending experience.[8] More than two-thirds of these respondents comprised 18 to 29-year-olds.
However, these respondents were likely to borrow outside of the interest-free period and incur high-interest charges.8
Taking out a card for these interest-free periods is a somewhat popular motivator for younger Aussies, as shown in the RBA's report about consumer payment behaviour. This reasoning comes in third behind borrowing money/smooth spending and rewards points for 18 to 29-year-olds.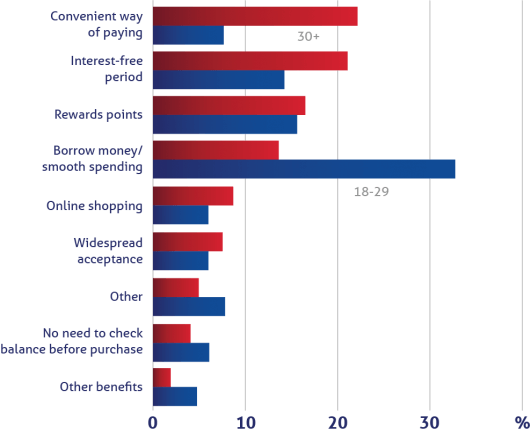 Worryingly, our 2018 survey of 1,003 respondents showed 25.8% didn't know how much interest they were paying each year on their credit card.* Such a knowledge gap can land Aussies in debt traps – especially if they initially took out a card that featured a low-interest rate as an introductory offer. This type of offer expires after a period (e.g. 12 months).
Our survey also revealed that:
8% were looking for low-rate credit cards;
4% were looking for rewards and frequent flyer points; and
2% didn't look for credit card features when they took out a card.
It's important to look for credit cards with low-interest rates and rewards points. However, if younger Aussies only consider these elements when taking out a card, they could be at risk of falling into debt traps.
The 13.2% of respondents overlooking any credit card features are particularly at-risk of choosing a card that doesn't work well for their spending habits (e.g. not rewarding their spending or offering a poor interest rate).
*30.7% of our respondents comprised 18-34-year-olds (35-44-year-olds comprised 15.9%, and those aged 44-65+ comprised 53.5%). 
Five ways you avoid debt traps and strengthen your spending habits
1.      Check the interest rates and miscellaneous fees
Young Aussies are drawn to BNPL services because they advertise that there are no late fees if payments are made on time. This is also the case with credit cards.
However, it can be easy to slip up and miss a payment; this means fees and high-interest rate charges can hit your budget hard.
When it comes to credit cards, it's crucial you make sure its rate and fees are suitable for your spending habits. Are you financially able to pay a bigger interest rate once the introductory offer expires? Or, could you find a better-value card that offers a competitive rate and fees?
For BNPL services, it's also important you understand the late fees involved with missing your payments. If these fees would cripple your budget, it's often better to hold off.
2.      Compare credit cards before committing
Compare credit card features, like comparison rates, fees, features and rewards programs before committing to a credit card. This way, you can ensure that you're getting the most out of your spending experience.
The most important components of a credit card to compare are the interest rates, annual fees and rewards. Those attractive introductory offers are worthwhile considering, but the latter is much more important when it comes to your long-term credit health.
3.      Capitalise on bonuses, rewards and complimentary extras
You should make the most of the credit card points you earn every time you spend. Banks may offer anywhere between 0.5 and 3 points per dollar spent. You can save up these points to get rewards such as business domestic flights, international economy flights, flight upgrades and much more.
Most banks will offer bonus points when you spend a certain amount within a period (i.e., 90,000 Qantas points if you spend $3,000 on eligible purchases within the first three months). Some cards will offer other bonuses, including a certain number of airport lounge visits.
If you have a big upcoming purchase planned, get it right after you buy a credit card so that you can reap the maximum rewards. Don't spend money you won't usually just to get rewards. Your credit card should slot into your spending needs.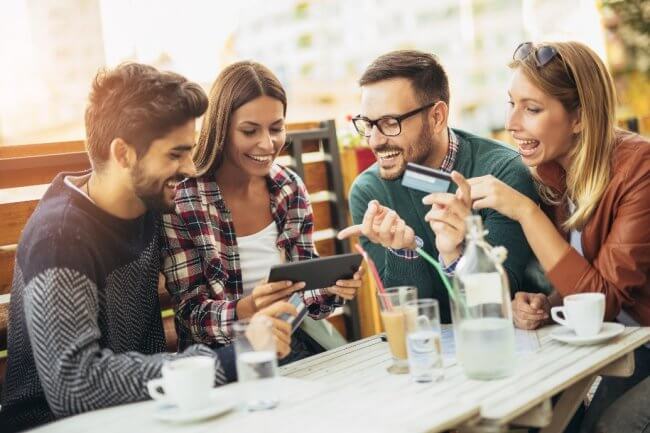 4.      Track your spending and pay your bills
It's a good idea to figure out how much you want to be spending with your credit card or BNPL service so that you know what to expect when the bills arrive. Budget in how much you're allowed to splurge per fortnight or per month, so that you don't spend more than you have.
Credit cards have higher interest rates and spending limits compared to BNPL services. This means that an overdue bill could do a lot of damage, especially if you've spent a lot or you've missed a few payments. BNPL services normally have lower interest rates or capped late fees, but that doesn't mean that you can't accumulate debt with a BNPL service.
BNPL bills can add up if you have multiple accounts with different providers or if you spend BNPL credit before paying off old bills.
Some BNPL providers also reserve the right to report negative activity to credit rating bureaus, and they can send debt collectors to you if you fail to make payments within a reasonable period. All of this can leave a black mark on your credit record.
Mortgage lenders today analyse your BNPL activity to determine whether you'll make their loan repayments. So, irresponsible use of BNPL services could impact future loan applications.
Make sure you aren't paying off BNPL bills or other loans with your credit card and only accumulate debt that you can pay off with your next paycheck.
5.      Get a copy of your credit report
According to our 2018 survey, 35.5% of 1,003 respondents didn't know their credit score. Your credit score can affect your ability to get car loans, mortgages and other major purchases in your lifetime. So, it's important to keep track of this.
Your credit score will usually sit between zero and 1,200. This scale indicates how risky it is for lenders to lend money to you. We recommend getting a copy of your credit score at least once a year. It's free and usually takes 10 days to get.
You can get your report from Equifax, CheckYourCredit (illion) and Experian.
Fill your credit card knowledge gap
Learn more about the variety of credit cards available with our credit card comparison service. You can compare the rewards, interest rates and annual fees from a number of lenders in a convenient, side-by-side view. It's always good to compare and weigh your options before committing.
Did you find this article interesting or helpful?