2019 is upon us. You may be wondering, 'Where did the last year go?'. Time truly waits for no one, and if you've made a New Year's resolution to save money, or are just trying to make a change to your finances, you might be in need of some ideas to help you get started.
In this post, we uncover easy ways you can reduce costs for some of the life's biggest expenses, like your groceries, car, house and energy usage costs, so you can get the most out of your budget and put money towards other things, like that dream trip away.
Eating healthy
If you're looking to eat healthier this year, that's great! It's important to eat a wide variety of food from the five food groups to make sure you're getting the right nutrients.[1] Eating healthier food is actually 12% to 15% cheaper than an unhealthy diet for an average family with two kids,[2] and it doesn't mean you'll be eating the same two or three meals each week.
Want to eat cleaner while keeping your food spend low? Here's what you can do:
Buy in season. Food in season is generally cheaper than out-of-season produce, as it's more readily available. This food is also at its peak for nutritional value and flavour, as it has higher amounts of nutrients, antioxidants and vitamins, which can decay over time[3]. Be sure to plan some meals with food that is in season.
Buy frozen food. Frozen food still has great nutritional value compared to fresh food, and is much better than processed foods. Buying frozen vegetables and freezing portions of meat can extend the shelf life of your food. Cooking large meals and putting the leftovers in the freezer will also help your food go the distance.
Don't shop when you're hungry. We're far more likely to deviate from our shopping list or impulse buy if we grocery shop on an empty stomach. Make sure you shop after you've eaten, so you're more likely to stick to your list and budget.
Look for specials on meat. Meat is one of the more costly items on our grocery lists, but there are ways you can still enjoy a succulent cut of rib eye or porterhouse without breaking the budget. Try shopping for meat in bulk at the butchers, or try cheaper cuts of meat, or cheaper meats like pork and chicken. Conversely, legumes, eggs and canned fish make good substitutes, while still offering a source of protein. Plus, they last longer than fresh beef and are usually much cheaper.[4]
Taking care of your car
Taking care of your ride can not only cut costs by improving fuel consumption, minimising repairs and saving money on servicing; it can also keep you safe by preventing breakdowns while you're travelling.[5]
Repairing and maintaining a car yourself does mean you'll need to head to your local auto store and buy parts, from wiper blades and lights to filters and spark plugs. If you don't know where to begin, don't be afraid to learn some new car repair skills, like how to change the oil or replace a tyre.
If you can avoid relying on a mechanic for small jobs, you may be able to bolster your budget and increase your skillset by maintaining your car yourself – so long as it's safe for you to do so and won't void any applicable warranties (i.e. dealership and manufacturer's warranties).
Beyond following DIY guides for home car maintenance, here are some key things to look out for when maintaining your vehicle:
Top up engine fluids. There are several types of fluids in an engine that you can top up yourself by checking the level and getting the right fluid for your car. Make sure to check coolant, engine oil, transmission and brake fluid regularly.
Check tyre pressure. The next time you're fuelling up, use the air pump at the petrol station to check your tyre pressure and fill to the appropriate capacities, as per your vehicle's manual; this will help the tyres last longer and improve fuel consumption. It's also important to keep an eye on the tread on each tyre, as balding tyres can lead to not only police fines, but also dangerous road accidents.
Make sure the lights are working. Check to see if the car's headlights, brake lights, indicators and any other lights are working. Replacing them can be fairly simple, and will help you avoid a fine.
Keep an eye out for leaks. Noticing spots on the garage floor? This could indicate oil or coolant is leaking through a crack in the engine. While you may be able to repair this at home, if you lack the tools and technical know-how, it's best to see a mechanic to avoid breaking down on the road.
Furthermore, you might be able to save on the cost of car insurance by following some of our simple tips.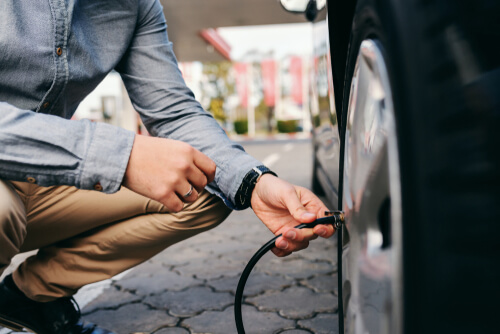 One man's junk is another man's treasure
If you've been thinking about tidying up your house and de-cluttering, you might be sitting on a potential goldmine.
Think about all the things you don't use or wear anymore. Items like jewellery, designer clothing and accessories, computers, books, children's toys, collectibles and memorabilia, and musical instruments can be a potential treasure-trove.[6]
You can make money by selling your clutter through multiple avenues. These include:
Online. Websites like eBay, Gumtree or Amazon allow you to post items for sale, either at set amounts, through an auction or by negotiation.
Social media groups. Different social media groups, like Facebook Marketplace, will have pages for people to post items for sale and arrange pick-up or delivery. If you aren't comfortable meeting a stranger at your house, pick a neutral public space instead.
Second-hand stores. Some second-hand stores will buy your used items off you to then sell onto others looking for a cheap deal.
Garage sales. A good old-fashioned garage sale can be fun, but also hard work, especially when it comes to setting up your goods in a way that entices potential shoppers to make a purchase. Be sure to spread the word around about your sale ahead of time.[7]
Alternatively, you may also save money by 'upcycling' older items to give them new life.[8] There are plenty of ways to be savvy with unwanted goods, from restoring old furniture to finding a purpose for something that would otherwise appear as junk. These can then either be sold for profit or kept to make a personalised statement in your home.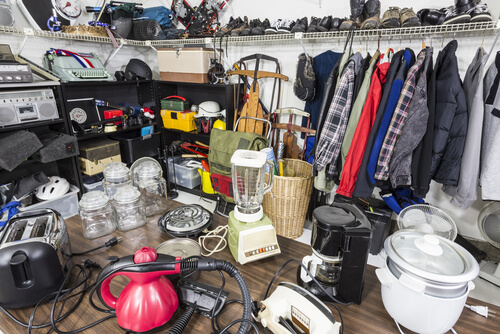 Energy usage
Summertime in Australia can place a great strain on our budgets as we seek comfort from the blazing heat through air conditioning and fans. While running an air conditioner all day will make your home a cool and soothing haven, it will likely blow out the cost of your energy bill.
There are a number of ways you can save on energy usage to help keep costs down during summer:
Dry clothes on the line. When it's time to do the laundry, hang your wet clothes out on the line or in the sun on a drying rack instead of using a dryer.
Switch off appliances. If you aren't using a device plugged into a wall socket, switch it off to save power.[9]
Plant shady trees. Shady trees around your house can help cool 

down 

the area naturally.
Go one degree higher. When setting the temperature of your air conditioner, set the temperature one degree higher than you normally would, as this can cut down on energy usage and costs.[10]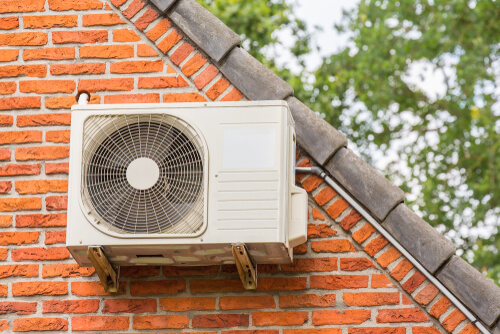 Following these simple steps can help you save some money and start 2019 off on the right foot. If you're looking for other ways to save, you can get a range of tips for various categories in your life with our savings tips and budgeting calculator.
[1] Top 10 ways to save on energy bills. Environment, Land, Water and Planning, State Government of Victoria. 2018.
[2] Top tips to save energy while keeping cool this summer. Energy Australia. 2014.
[3] 20 Hidden Sources of Income Lying Around Your House. Cameron Huddleston, Money Magazine. 2016.
[4] How To Make The Most Money From Your Decluttering Efforts. Bible Money Matters. 2018.
[5] My garage of old bike parts was a money-spinner! Six steps to make a profit from decluttering your home. Toby Walne, This is Money.co.uk. 2017.
[6] Maintaining your car. Queensland Government. 2013.
[7] Nutrition 101. Department of Health, Queensland Government. 2018.
[8] Are healthy diets really more expensive? The Australian Prevention Partnership Centre. 2017.
[9] 3 Benefits to Eating What's in Season. Dietitian Approved. 2017.
[10] 19 Clever Ways to Eat Healthy on a Tight Budget. Adda Bjarnadottir, Healthline. 2017.
Did you find this article interesting or helpful?