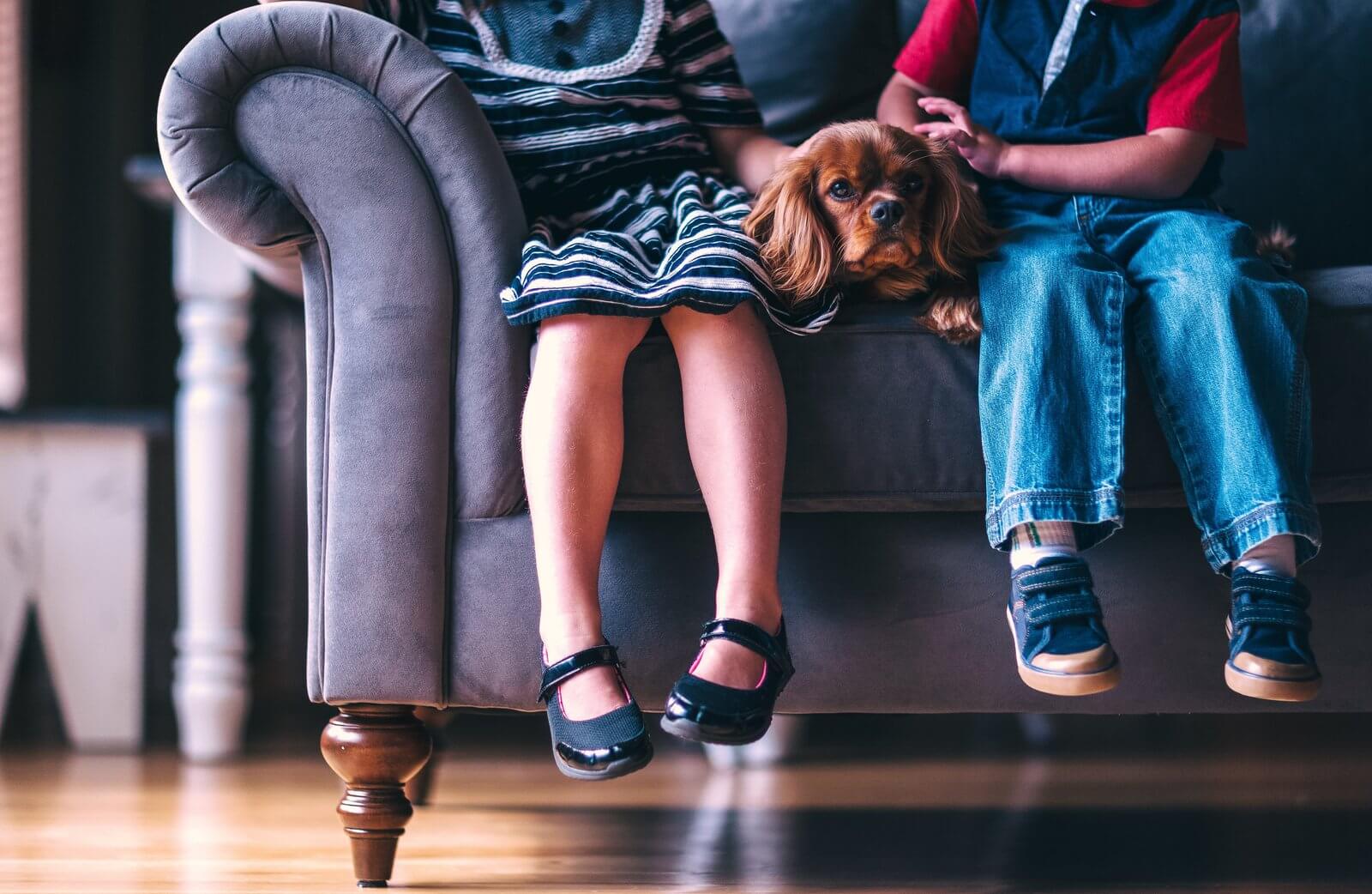 To celebrate its launch of pet insurance comparisons this month, leading insurance comparison service comparethemarket.com.au releases new research that reveals the crazy love Aussies have for their pets.
Australia is already recognised as a nation of pet lovers, with three in five households owning a pet[1]. However, comparethemarket.com.au's survey of a nationally representative sample of 1000 Australian adult pet owners conducted by independent research agency Pureprofile reveals that 85% of pet owners have treated their pet to some of the same experiences they give themselves.
When asked what luxuries they treat their pet to, more than half (57%) of respondents admitted they have bought their pet a Christmas present, and a third (33%) have celebrated their pet's birthday with a gift. A third of pet owners (33%) have also cooked separate meals for their pet and more than half (55%) have slept with their pet in their bed. But the love doesn't stop at home, with 32% saying they take their pets on holidays.
Dogs versus cats
Interestingly, dog owners are more likely than cat owners to cook a separate meal for their pet (41% versus 25% of respondents respectively). However, cats are more likely to sleep in bed with their owners than dogs, with 66% of cat owners allowing their feline into their bed compared with 56% of dog owners.
Generational differences
Younger generations are more likely to spoil their pets than their parents or grandparents.  Half of the 18-24 year old age group  have bought their pet a birthday present, while only 1 in 4 (24%) of the 55-64s have done the same. Those aged 18-24 are also six times more likely to buy their pet fashion, with 23% admitting they have bought clothes for their pets, compared with 4% of the over 65 year old age group.
Abigail Koch, spokesperson at comparethemarket.com.au, says: "Australia has one of the highest rates of household pet ownership in the world[2]. Responsible pet ownership should mean that owners care for their pets, but it seems the average Aussie pet has also become a fully fledged member of the family.
"It's no wonder, then, that pet owners are also increasingly taking up pet insurance – with our survey revealing more than 50% of pet owners have, or would, purchase insurance. Policies can cover costs such as veterinary treatment in the case of pet illnesses or injuries and depending on your level of cover, general check-ups. ."
Comparethemarket.com.au is launching with five pet insurance policies, varying from accident only, accident and illness and comprehensive cover.
"A pet insurance policy can be inexpensive, although you can pay a little more if you want added benefits. The price varies, depending on your pet, but insurance can cost as little as $20 per month for accident only cover and as high as $60 for comprehensive cover.[3]"
"Pet owners should look for a pet insurance policy that is affordable month-on-month, and can cover significant expenses in the event of an accident. You should also decide whether or not you're happy to pay a little extra to get subsided benefits."
About comparethemarket.com.au
Comparethemarket.com.au is an online comparison service that takes the hard work out of shopping around. We help Australians to quickly and easily compare and buy products from a wide range of providers. Our easy-to-use comparison tool enables consumers to find a product that best suits their needs and their back pocket. We're also in the business of comparing personal finance products, utilities and can help find the lowest fuel prices in your area. Whether it's car, health or home & contents insurance, we provide a completely free service, that empowers Australians to make buying decisions with greater trust, knowledge and savings. We've got your back, simples.
[1] Animal Medicines Australia: Pet Ownership in Australia, 2016: http://animalmedicinesaustralia.org.au/wp-content/uploads/2016/11/AMA_Pet-Ownership-in-Australia-2016-Report_sml.pdf
[2] GfK International and Mars Petcare Australia in Animal Medicines Australia: Pet Ownership in Australia, 2016: http://animalmedicinesaustralia.org.au/wp-content/uploads/2016/11/AMA_Pet-Ownership-in-Australia-2016-Report_sml.pdf
[3] Monthly averages sourced from ASIC (2016, December 13th). Pet insurance. moneysmart.gov.au/insurance/pet-insurance
Did you find this article interesting or helpful?