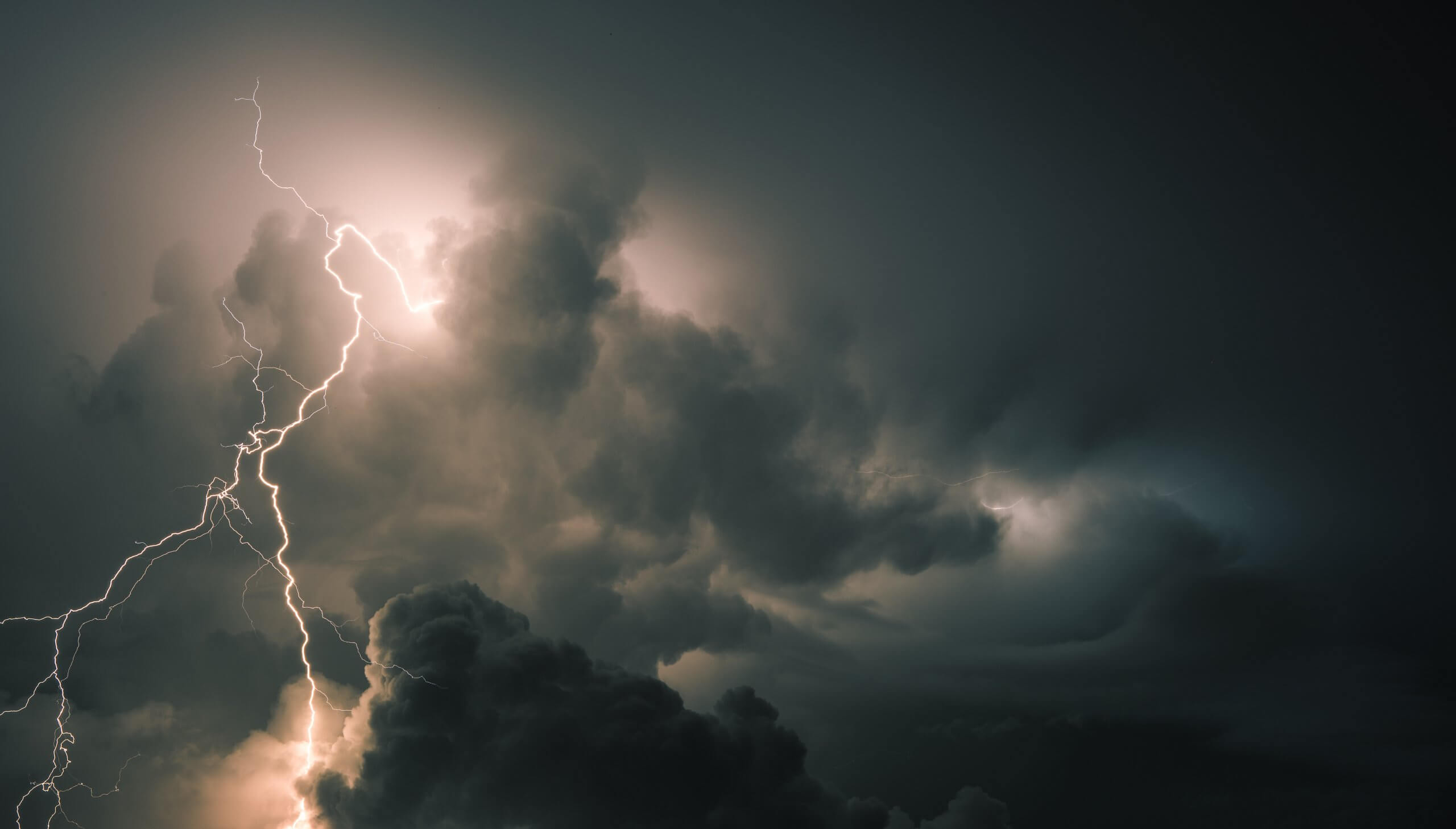 One in six Australians admit they've ignored advice and tried driving through a flooded area, new figures from Compare the Market show as the east coast braces for storm season.
A storm season preparedness survey of over 1,500 people found 18 per cent had disregarded the 'if it's flooded forget it' message to drive across flooded roads.
While the majority (85 per cent) said they felt confident going into storm season, 44 per cent said they could probably do more to protect their home and 43 per cent said they were concerned about potential damage.
In Queensland, 21 per cent of respondents had claimed for storm and flood damage in past, compared to 19 per cent in New South Wales and 15 per cent in Victoria.
Concerningly, seven per cent of Queenslanders weren't sure whether they lived in a flood zone.
While a third (33 per cent) of respondents said they cleared their gutter at least every six months, 38 per cent said they cleared the gutter annually, and 17 per cent said they never bothered at all. Common advice is that gutters should be cleared twice a year to prevent roof water damage.
Compare the Market's home insurance expert, Stephen Zeller warned risk takers could be left in a lurch when it comes to insurance claims.
"Motorists who drive through flooded waters not only risk their lives but risk serious damage to their vehicle and thousands in costly repairs," Mr Zeller said.
"Most policies will cover you for accidental damage, but claims may be at risk if it can be proved the driver deliberately drove through flooded water.
"Don't simply assume you're covered – most policies require motorists and homeowners take some steps to protect their property and prevent damage.
"Don't take chances when it comes to your home. If you fail to clear your gutters or replace broken tiles, your future claims for roof or water damage could be denied."
While the vast majority of respondents (94 per cent) said their house was insured, 22 per cent said they weren't sure whether the property was adequately insured for a complete rebuild, and eight per cent said their home was not adequately covered for a worst-case scenario.
With construction costs on the rise, Mr Zeller said underinsurance was a growing concern.
"Depending on the size and location of your home, it could cost more to rebuild. Demand for timber, steel and other building supplies has blown through the roof – with building approvals on the rise," Mr Zeller said.
"It's important to make sure your estimates are accurate, so you're not left short when disaster strikes."
The threat of natural disaster – exacerbated by climate change – is another factor that could have a major impact on costs in future.
Areas prone to fire, flood or cyclonic conditions will be the hardest hit. The Insurance Council of Australia[1] has warned that as temperatures increase, so too will the likelihood of weather events that can damage property.
The Bureau of Meteorology has forecast a wetter than usual October- December for most of the country[2].
[1] Insurance Council of Australia, Climate change action, accessed 25 August 2021, https://insurancecouncil.com.au/issues-in-focus/climate-change-action/
[2] Wetter end to 2021 for most of Australia, Bureau of Meteorology, published 30 September 2021, accessed 5 October 2021. http://www.bom.gov.au/climate/outlooks/#/rainfall/summary
Did you find this article interesting or helpful?