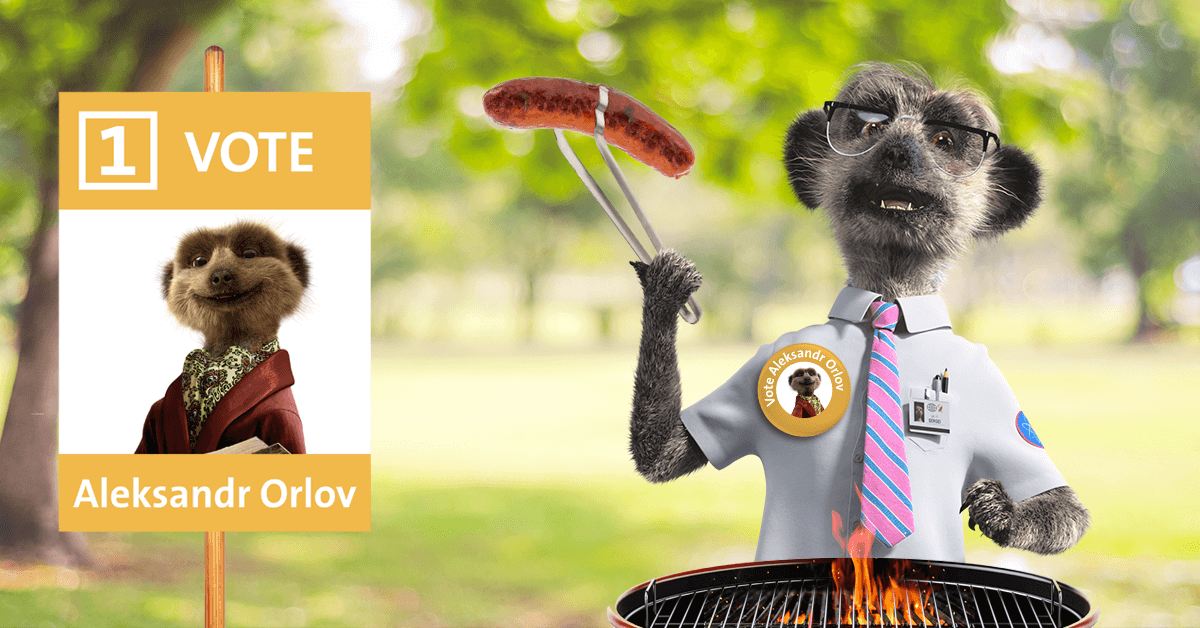 The public have spoken, and we've listened. Aleksandr Orlov will be running for Prime Meernister, hoping to sit in parliament and make the tough decisions for Australians everywhere. Some of his policies include:
• removing trade restrictions on grubs and crickets,
• improving education for all meerpups, and
• increasing burrowing jobs for all.
Moving to Brushtail Place last year, Aleksandr has been an upstanding citizen among his neighbours, making sure that the whole street mastered the art of Simplesness. But Aleksandr decided he wanted to support all Australians by running for Prime Meernister.
Aleksandr started out by helping over four million Australians through his successful comparison service Compare the Market. During the run up to the election, he planned to 'double down' on education, spreading his advice to Aussies everywhere about their health insurance.
In fact, as a father to Baby Oleg, Aleksandr knows the importance of quality healthcare. When Secretary Sergei got sick and was on bedrest, Aleksandr had to step up and do all the parenting himself!
When asked about his campaign, Mr Orlov said:
"Not only am I very handsome, but I have too many fans to count on one paw! I know I can be Australia's most fearless leader and am the best candidate Kat for job. If you vote for me, you won't be disappoint; I mean, look at me!"
If you want to learn more and keep to-up-date with Aleksandr's journey to Prime Meernister, head to our Facebook page: www.facebook.com/Comparethemarket.com.au.
Did you find this article interesting or helpful?