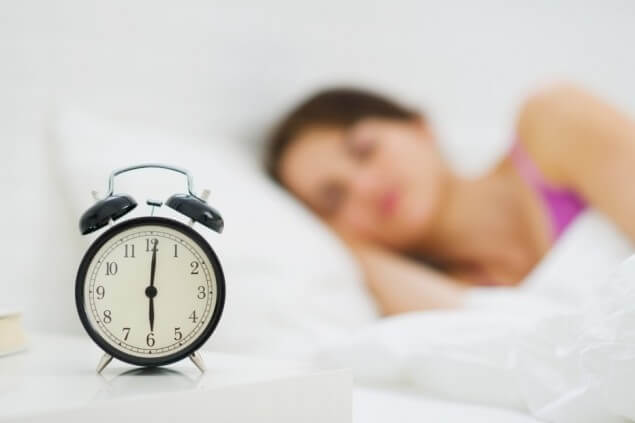 Survey finds 55% of Australians erroneously think Daylight Saving ends with an extra 's'
One in four adults in Daylight Saving states think the clocks are about to go BACK an hour
One in three people in Daylight Saving states would prefer the clocks NEVER CHANGE at all
Nearly three quarters of Australians said that life would be less stressful if they could save money on regular bills, but only one in three take action to make savings.
It's the Simples terminology we should be getting right, but a majority of us get wrong! A Compare the Market survey – which tested 1,500 Australians in time-changing states – found that more than half of adults mispronounce 'Daylight Saving', wrongly selecting 'Daylight Savings' with a superfluous letter 's'.
The embarrassing revelation comes ahead of the annual summertime change, which has previously caused about a third of Australians (32%) to run late for work or another important event.
Just 17% of young Aussies aged 18-24 correctly identified 'Daylight Saving' as the right terminology, compared with 77% for those aged 65 and over.
Meanwhile, more than a quarter of respondents (28%) wrongly expect the clocks to go back an hour on October 3 and one in three (34%) in time-changing areas would rather the clocks never change at all!
The research also looked at how many Aussies are the victim of daylight robbery when it comes to overpaying on their household bills.
Two-thirds of Australians (64%) admit they could probably be saving money on financial products if they simply put in more effort to review and compare them, it found.
Nearly three quarters of Australians (73%) said life would be less stressful if they could save some money on regular bills. Despite this, only 37% have actually switched a financial product or service over the last 12 months in an effort to find a better deal and just 22% said they will generally shop around to find good value.
It seems that finding enough time could be part of the problem, with 45% of survey respondents admitting they usually just pay their bills every month or quarter without checking the details. A similar number (41%) usually just accept their insurance renewal notices without challenge.
Compare the Market spokesperson Simon Downes said Australians should use the annual time change as a reminder to pay more attention to household bills and where they could be saving money.
"We've been saying it wrong for years – it's about time we took the savings out of Daylight Saving, and returned them to our hip pockets," he said. "Many of us are overpaying for various household expenses and it's daylight robbery. Use the clock change as a wake-up call for a financial reset and set aside some time to check your bills and see where you could be saving.
"Comparing insurers and energy providers may be easier than changing your oven clock, with online tools to help you look for a new deal. Saving money on grudge purchases could give you the freedom to spend on things you like and enjoy."
One in four Aussies (25%) fail to update their clocks when the time changes, with wall clocks (28%), car clocks (28%), microwave clocks (26%) and oven clocks (23%) the most likely to be wrong. Sixteen per cent of bedside alarm clocks in Australia are also showing the incorrect time, the survey found!
Compare the Market's top tips for Daylight 'Savings'
Electricity & Gas
Energy prices can change regularly, so review your most recent bill and compare the rates to an older one. If your rates have gone up, it's time to shop around.
The cheapest energy deals are easy to find – just look out for the biggest percentage savings compared to the Reference Price in your area. The cheapest deals are usually 25-30% off the Reference Price.
When you compare plans online, be sure to input your specific billing information to find the most accurate quote for your personal circumstances.
Keep an eye out for sign-up offers such as $50 off your first bill, or refer a friend promotions which can see you and your mate claim some extra bill credit.
Health Insurance
Find coverage for services you'll actually use. There's no one-size-fits-all product when it comes to private health insurance, so it's essential to find a policy that has services you'll use, or you think you may require.
Think about what life stage you're at when choosing health insurance – if you're not starting a family, you probably don't need cover for pregnancy. Make sure you update your cover as you get older.
Learn how private health insurance can impact tax. The Medicare levy surcharge effects individuals with a base income of $90,000 or more and families with combined income of $180,000 or more.
Car Insurance  
If you're a safe driver with a good record, accepting a higher excess could help you save on premiums.
Keep your policy up-to-date and remove any young drivers if they no longer use the car.
Make your insurer aware if you've moved or changed jobs – where you park and how often and far you drive can impact your premiums.
Home Insurance
Review your home insurance yearly to ensure you're not underinsured. Keep an eye on what it might cost to replace your home and compare that to the insured amount.
Be sure to update your contents insurance with all new major purchases such as televisions and technology, furniture and jewellery just in case you need to make a claim.
Don't just accept your renewal notice – the insurance companies know a certain percentage of customers won't challenge the price rise and they'll get away with it. Don't let them!
Home Loans
Look beyond the big four banks and compare features, interest rates and fees from many smaller providers before deciding where to go.
Locking in a competitive fixed rate provides more certainty over your repayments, but could limit the number of extra repayments you can make compared with having a variable rate.
If you're putting money away in a savings account, consider paying off more of your home loan to save on interest over the long-term.
Did you find this article interesting or helpful?