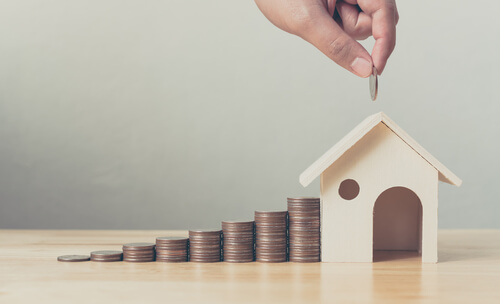 Many Australians, both first home buyers and those already on the property ladder, could be able to obtain a mortgage more easily if Australia's prudential regulator moves ahead with their plan to loosen lending requirements[1]. However, while the cash interest rate recently dropped[2] and there is progress in the lending market, nothing has been set in stone just yet and there are still simple steps that anyone can take to improve their chances of getting a mortgage.
Banking and financial expert at comparethemarket.com.au, Rod Attrill, says: "There have been some positive signs for potential mortgage holders coming about, especially as we begin to see housing prices fall and interest rates cut. However, consumers need to be aware of what they will need beyond a deposit, in order to obtain a mortgage right now. Approximately 40 per cent of home loan applications were declined in December alone last year,[3] with banks still looking more closely at the financial habits of borrowers, compared with what they did two to three years ago."
Rod shares his top 8 tips on how Aussies can increase their chances of getting a home loan this year:
Ensure your spending and savings patterns reflect your monthly loan repayment amount. Prior to getting a home loan, if you can show you can afford your future monthly repayments, lenders will have greater confidence in you as a borrower. For instance, if your future monthly loan repayment will be around $4000 each month and you currently pay $2200 in rent, try to save an additional $1800 each month to demonstrate that you can pay your loan repayments once you have your mortgage and not be burdened by the debt.
Review your discretionary spending. Some banks now go through customers' credit card transactions and bank statements to review spending habits, sometimes looking back through months of your financial history. If you're someone who has regular, high discretionary spending balances – such as a high level of 'buy now pay later' retail purchases, entertainment spending, and frequent restaurant transactions – you could be jeopardising your chances of getting a home loan if you don't have the cash flow to support it. At least six months before you apply for a home loan, do a budget check up and see if you can reduce your spending to only what's necessary, such as household bills.
Reduce your debts by reducing your credit card limit. If you have a high limit on your credit card, or the current limit you have is never met, reduce it to a more modest amount. When banks review your debt during the application process, your credit card limit amount is factored in as a debt. For example, a credit card with a $10,000 limit and a $0 balance will still be seen as a $10,000 debt.
Showcase a good pattern of spending. Ensuring you have a safety net of funds in case things go wrong provides confidence for lenders, in addition to your own peace of mind. Regular deposits into your savings account shows a bank that you have financial stability and can maintain payments for a prolonged period. By saving beyond your deposit amount, it will demonstrate that you still have money to cover 'life admin' and low discretionary spending expenses.
Look beyond the big four banks. Consider all your options – both applying for a home loan through a smaller lender, as well as through one of the big four banks. Smaller lenders such as start-ups, fintechs and neobanks often compete harder to get business and their competitive rates are recognised. As a result, they may provide home loan options that bigger banks don't – such as longer loan terms, lower ongoing fees and lower interest rates.
Consolidate your debt. Having multiple debts can impact on your ability to repay a home loan and can make lenders wary of approving your application. If you have two or more credit cards, consider consolidating them by transferring their balances to a card with a lower interest rate. If you have multiple personal loans, consider grouping these together into a single personal loan too.
Be realistic about the property you're after. While it's easy to get carried away with wanting to buy your dream home, ensuring that the price is within reach will help your chances of getting a home loan. Sit down and review your finances with an accountant to analyse how much you will be able to really afford on your property each month, without putting your household under financial stress.
Compare lenders for a loan that fits your lifestyle and circumstances. Just like you don't settle on the first house you inspect, take the time to shop around and compare lenders and products in the market. Comparison services such as comparethemarket.com.au do the hard work for you by enabling you to easily and clearly compare home loan features including competitive rates, refinancing options and reduced fees. Things borrowers should compare include whether an offset account will be right for your financial situation, the types of rates you would like and how competitive these are, and how you can make extra repayments through the loan you decide on.
About Comparethemarket.com.au
Comparethemarket.com.au is an online comparison service that takes the hard work out of shopping around. We help Australians to quickly and easily compare and buy products from a wide range of providers. Our easy-to-use comparison tool enables consumers to find a product that suits their particular circumstances. We're also in the business of comparing personal finance products, utilities and can help find the lowest fuel prices in your area. Whether it's car, health or home & contents insurance, we provide a completely free service, that empowers Australians to make informed buying decisions. We've got your back, simples.
[1] APRA media release: APRA proposes amending guidance on mortgage lending: http://apra.gov.au/media-centre/media-releases/apra-proposes-amending-guidance-mortgage-lending
[2] Reserve Bank of Australia Media Release June 2019 https://www.rba.gov.au/media-releases/2019/mr-19-15.html
[3] Digital Finance Analytics, 2018, https://digitalfinanceanalytics.com/blog/mortgage-loan-rejections-still-elevated/
Did you find this article interesting or helpful?