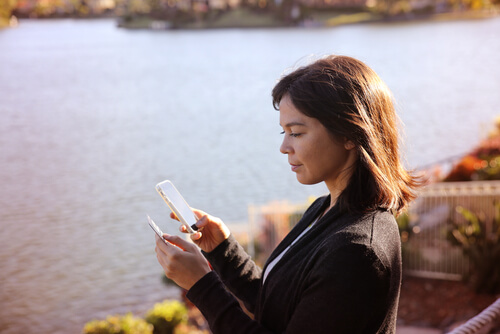 We are all guilty of some bad credit habits on occasion – whether its forgetting to pay off our card each month or getting hit with fees for not paying bills on time. However, new research reveals that many of us are repeating these habits over and over again, without a second thought of how this could affect our credit score or interest rates.
A couple of our worst credit habits that we just can't shake include maxing out our cards (38 per cent), going over our card limit (24 per cent) and incurring late fees (18 per cent).
With a new financial year comes a chance to lighten the load of personal financial burdens and make new, healthy money habits. That's why it's imperative Aussies break their unhealthy credit card patterns earlier rather than later and start looking at how they spend their money across a range of expenses.
Leading insurance comparison service comparethemarket.com.au commissioned an independent survey of a nationally representative panel of 1,003 credit card holders[1] to gauge the harmful credit routines they become stuck in and the subsequent debt that's built up.
The concerning new research found that Aussies are increasingly unsure of what their credit score is or what affects it, with over a third (36 per cent) completely confused. On top of this, a quarter of respondents (26 per cent) don't even know what interest rate they currently pay on their credit card.
When it comes to shopping around for the right card, a whopping half (47 per cent) admitted to never looking for credit cards that might be better value for their credit habits. Most respondents kept their eyes peeled for rewards and frequent flyer points above anything else, with 43 per cent discount-hungry.
It's no surprise then that two thirds (66 per cent) constantly stress about debt levels, with less than half (44 per cent) of consumers paying off their credit card in full each month and another 28 per cent missing repayments.
Rod Attrill, money expert at comparethemarket.com.au said with Aussies continuing to repeat the same bad credit habits, it's no wonder debt and stress levels are growing.
"It's concerning the number of people who become so stuck on how they can manage their finances day to day and forget the basics when it comes to maximising savings and improving their credit card use. Some of the little things that consumers can begin prioritising can include paying off high interest debts or even comparing credit cards that offer better value for your budget. It's the little changes to our financial routines that can often make the biggest impact."
"With Australia's outstanding debt balance now totalling almost $45 billion[2], it's time for everyone to wake up to their financial behaviours and put themselves in the best possible position when dealing with their bank," Rod explains.
Comparethemarket.com.au shares six financial tips on how to improve your credit score and money habits:
Order a copy of your credit report and review: If you're not sure what your credit score is or where you stand, order your free report and review this closely to get an indication of your financial position. You can receive this through using one of the national credit reporting bodies listed on the government website. Some of these include Equifax Australia and Experian[3]. Make sure you contact your credit reporting agency if any incorrect information is recorded on your account, such as late payments or defaults, so that your score isn't affected in the long run. If the issue still isn't resolved, you can also contact the Australian Financial Complaints Authority[4] or the Office of the Australian Information Commissioner[5].
Be consistent and punctual with paying your bills: This is one of the easiest ways to improve your credit rating. If you miss paying a big bill on time, then it can be recorded as a default on your credit report, depending on how overdue that invoice is. Try to keep on top of your bills as much as possible. You can do this by setting up automatic payments from your account every week, fortnight or month to help cover costs without thinking twice. This can include paying for your energy and phone bills and rent.
Hide your savings: Putting your savings into accounts that you can't touch or easily view can really help to boost your savings and pay off those bigger bills. Knowing you could be hit with an additional fee or even a loss of interest for the month may help you to stay away from using this account – this could also prove detrimental to your overall credit score. Saving over time will also put you in the best position to safeguard your finances should any unpredictable situations harm your credit.
Get rid of any accrued loans and debts: You'll be in a much better position if you don't have to worry about any outstanding loans (credit cards, car loans etc.) or debts. These costs will also appear as a feature in your credit report until they're paid off so try to chip away at these over time. You can do this by prioritising your high interest debts first and aiming to clear these as quickly as possible. The interest on some debts can be reduced temporarily if you transfer your credit card debt to a 12-month zero-interest card or fix your mortgage interest rates.
Try to keep your credit card balance as low as possible: By reducing the limit on your credit cards, you can keep your balance low. Also consider comparing credit cards and switching to one that has a lower interest rate or no annual fees too. The lower your balance, the better your credit score so try to reign in your spending and pay down any debt.
Show that you can handle different types of credit: If you're able to demonstrate that you can diversify your credit across a range of products such as a mortgage or car loan, then this could help greatly improve your credit score. Don't try to take on more debt if you can't handle it. However, if you can manage a mix of short and long term payments, then this can put you in a positive light with your lender.
About comparethemarket.com.au
Comparethemarket.com.au is an online comparison service that takes the hard work out of shopping around. We help Australians to quickly and easily compare and buy products from a wide range of providers. Our easy-to-use comparison tool enables consumers to find a product that suits their particular circumstances. We're also in the business of comparing personal finance products, utilities and can help find the lowest fuel prices in your area. Whether it's car, health or home & contents insurance, we provide a completely free service, that empowers Australians to make informed buying decisions. We've got your back, simples.
[1] Conducted by Pure Profile November 2018
[2] ASIC – Review of credit cards reveals more than one in six consumers struggling with credit card debt, June 2017: https://asic.gov.au/about-asic/news-centre/find-a-media-release/2018-releases/18-201mr-asic-s-review-of-credit-cards-reveals-more-than-one-in-six-consumers-struggling-with-credit-card-debt/
[3] Experian: http://www.experian.com.au/
[4] Australian Financial Complaints Authority: https://www.afca.org.au/
[5] Office of the Australian Information Commissioner: https://www.oaic.gov.au/
Did you find this article interesting or helpful?