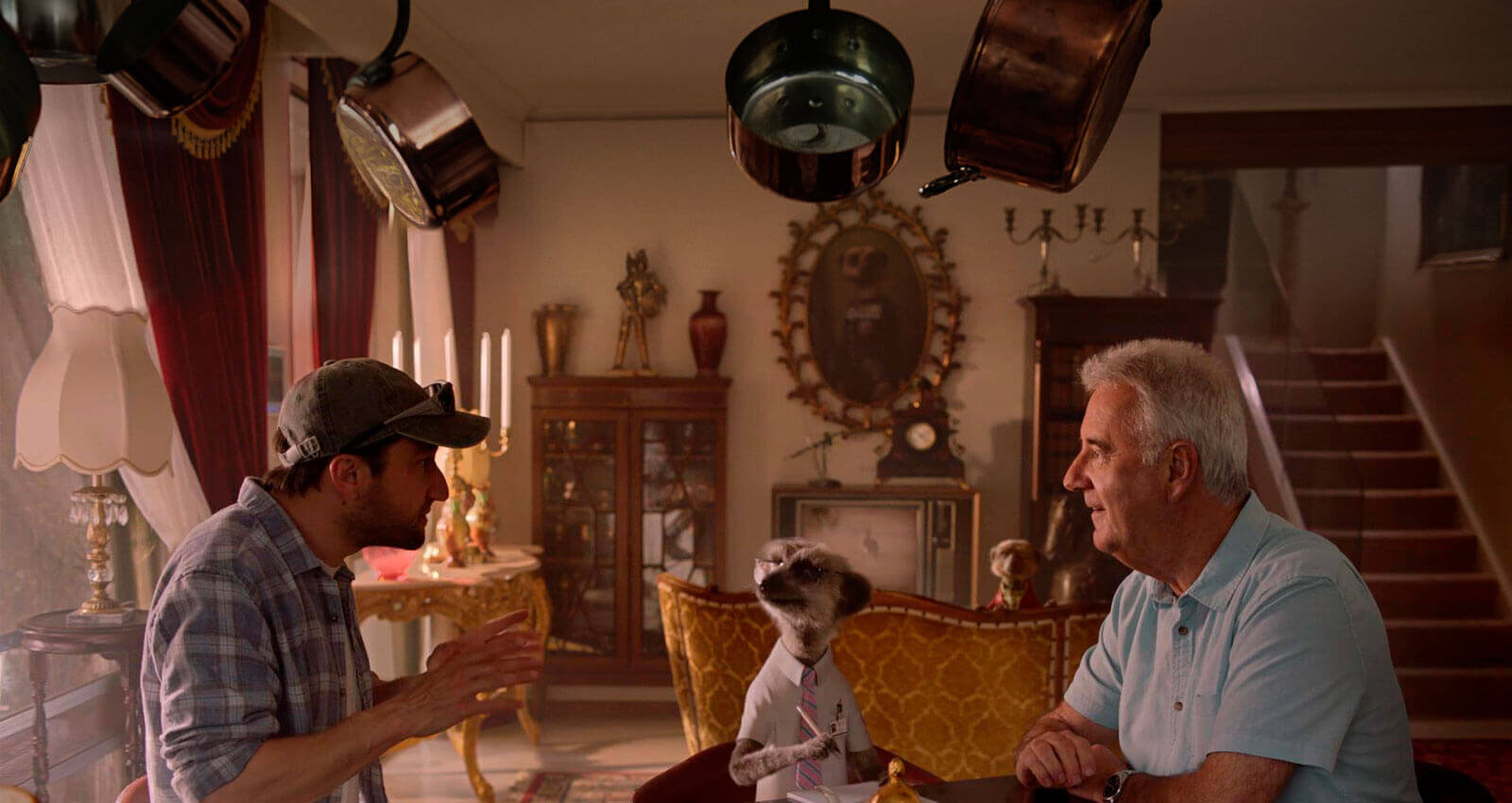 Leading comparison service Compare the Market has launched its third chapter of the Simplesness campaign to the nation on Sunday night via its latest TVC.
The TVC – named 'The Lesson' – sees Sergei learning some common Australianisms and testing if he can apply this lingo to help Australians save time and money, over a cuppa and a lamington with his neighbours Dave and Brian. Sergei puts his knowledge to the test, having a crack at a full sentence: If you're devo about health insurance costs, and think it's cactus, then get a fair dinkum deal with Simplesness at Compare the Market.
Compare the Market's Simplesness philosophy aims to help Aussies everywhere have the confidence to compare their options across 14 different product categories to find a policy that suits their lifestyle and wallet. In this TVC, consumers are encouraged to stop scratching their noggin and yell "you beauty" after comparing their health insurance options.
"We have found that many Australians become overwhelmed and confused when it comes to private health insurance. People just want it to be simple, to find the right coverage at the right price, and this is our aim at Compare the Market. Just like Sergei mastering our Australian sayings, we're helping educate consumers on the value of completing a product comparison, to make finding value Simples!" Louisse Brady, General Manager of Brand at Compare the Market explains.
"We recommend Aussies use all of the recent changes within the health industry as a reason to see whether they're still on a policy that fits their needs and budget and familiarise themselves with the new tiers and clinical categories. It's important to regularly conduct health insurance check-ups to compare policies and understand which products are available that could better fit your needs and budget."
Creative agency VCCP were also excited to launch the latest chapter of the Simplesness campaign as the TVC comes at a time when many people will be reassessing their health insurance policy to find value in the product they're purchasing.
"We want to help consumers across Australia ensure they steer clear of 'cactus' costs and get a 'fair dinkum deal' through comparison services such as Compare the Market."
Shopping around shouldn't be a confusing or time-consuming task – you could also find a ripper of a policy that you'll be stoked on in the long run through the breadth of Compare the Market's comparison service. Why don't you start today, it's really no wucka's!
'The Lesson' can be viewed here: https://www.youtube.com/watch?v=F1hOB1G_ZQw
VCCP credits
Executive Creative Director: Gary Dawson
Creative Director: Paul Sharp
Account Director: Edward Hughes
Senior Account Manager: Daniel Wood
Agency Producer: Sue Hind
Passion Pictures
Director: Dave Scanlon
Executive Producers: Anna Cunnington and Kate Goodwin
Producers: Sibylle Preuss and Lieke Noordink
Live action Producer: Fiona McGregor
CTM
Brand GM: Louisse Brady
Brand and Campaign Manager: Karen Gear
Brand and campaign specialist: Carolina Perez Rebolledo
About comparethemarket.com.au
Comparethemarket.com.au is an online comparison service that takes the hard work out of shopping around. We help Australians to quickly and easily compare and buy products from a wide range of providers. Our easy-to-use comparison tool enables consumers to find a product that suits their particular circumstances. We're also in the business of comparing personal finance products, utilities and can help find the lowest fuel prices in your area. Whether it's car, health or home & contents insurance, we provide a completely free service, that empowers Australians to make informed buying decisions. We've got your back, simples.
Did you find this article interesting or helpful?