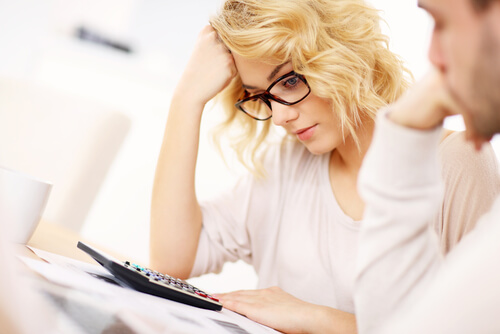 Following a recent industry report that found higher energy discounts don't necessarily translate to lower energy bills[1], a new survey reveals that 57 per cent of Aussie households admit pay-on-time discounts have not been helping them pay the rising costs of their energy bills.
The survey of an independent, nationally representative panel of 1000 Australian adults commissioned by leading insurance comparison service comparethemarket.com.au, found that 57 per cent of Australians find it hard to pay their energy bill amount, even with pay-on-time discounts.
The survey asked respondents for reasons why the pay-on-time discount didn't help them. For 44 per cent, the discounted balance was still too expensive. Fifty-seven per cent (57%) of the 25-44s, the age group having children, also cited this compared with 41 per cent of 55-64s and 34 per cent of over 65s.
For 38 per cent, the pay-on-time deadline was too tight. Again, this was especially true for the younger generations, with 51 per cent of 25-44s finding the payment deadline too tight, compared to 28 per cent of 55-64s and 14 per cent of over 65s.
Abigail Koch, consumer advocate at comparethemarket.com.au, said: "Most energy providers offer pay-on-time discounts to attract new customers, with discounts on usage charges of up to 43%[2] being offered by some retailers. However, it is still not enough to curb the rising cost of energy bills for Aussies already struggling with day-to-day household expenses.
"All households are also able to request a pay-on-time discount from their energy provider, but of the 28 per cent of our survey respondents who aren't receiving these discounts, an incredible 86 per cent weren't aware they could request the discounts.
"When the discount offer expires after a year or two, consumers need to be careful that they are not continuing with an expensive contract. When the time is up, we recommend that households shop around to compare their existing energy rates on websites such as comparethemarket.com.au, which make it easy to compare providers side by side."
About comparethemarket.com.au
Comparethemarket.com.au is an online comparison service that takes the hard work out of shopping around. We help Australians to quickly and easily compare and buy products from a wide range of providers. Our easy-to-use comparison tool enables consumers to find a product that best suits their needs and their back pocket. We're also in the business of comparing personal finance products, utilities and can help find the lowest fuel prices in your area. Whether it's car, health or home & contents insurance, we provide a completely free service, that empowers Australians to make buying decisions with greater trust, knowledge and savings. We've got your back, simples.
[1] Essential Services Commission, 'Victorian Energy Market Report 2016–17', 2017: https://www.esc.vic.gov.au/document/energy/55678-victorian-energy-market-report-2016-17/
[2] Victoria's Alinta Energy Fair Deal Plan –  43% pay-on-time discount off the electricity usage charges
Did you find this article interesting or helpful?