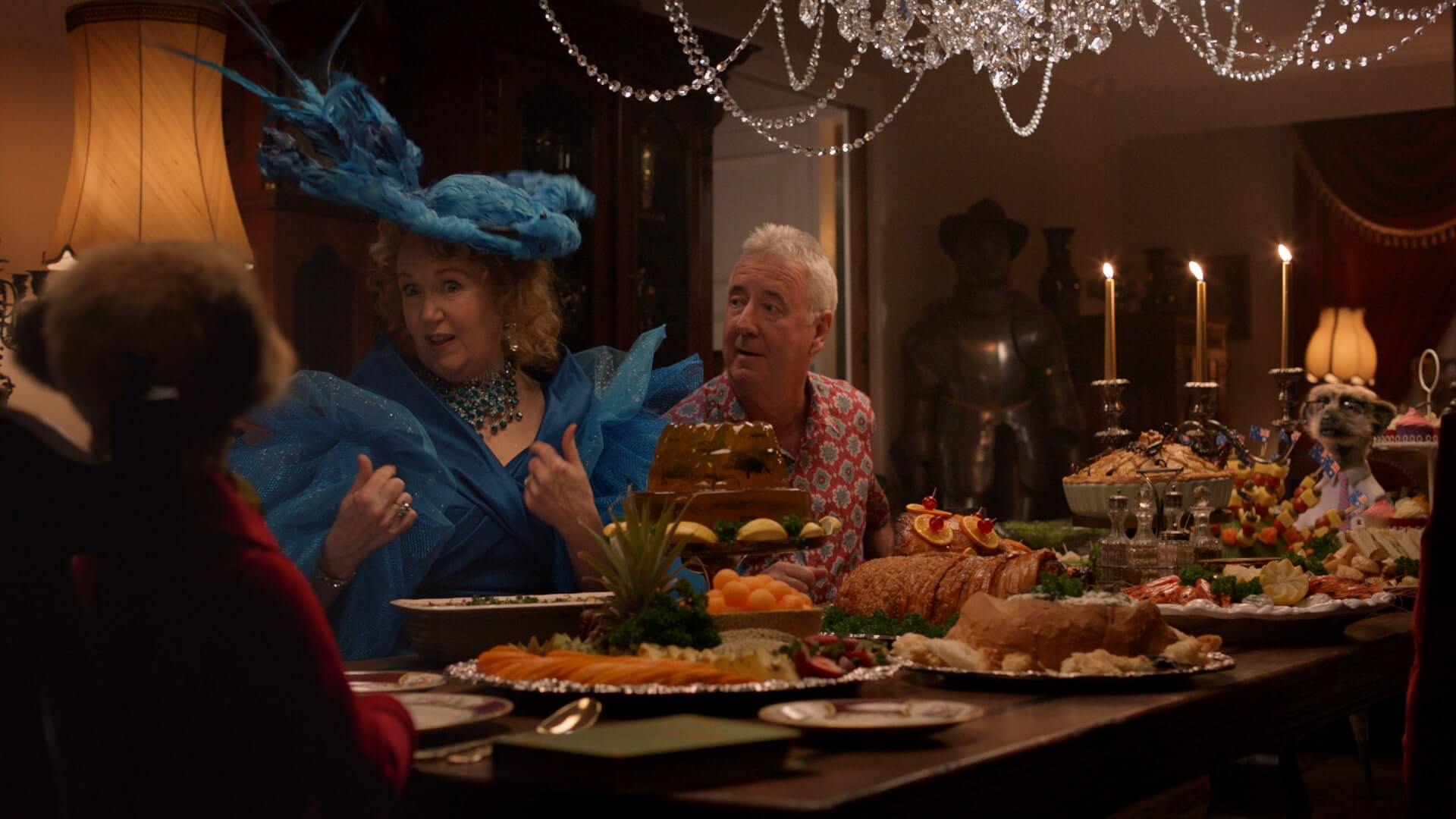 Leading comparison service Compare the Market launched the next instalment of its Simplesness campaign to the nation on Sunday night via its latest TVC.
The TVC – named 'Million Rubles' – which aired across freeview channels as well as Channel Seven, Nine, Ten, SBS and Foxtel, sees Compare the Market's loveable meerkats brushing up on their local lingo at a dinner party in their new Australian home. Neighbours Beryl and 'Brian, Number 42' try out some of Aleksandr and Sergei's exotic food while celebrating the savings they've made through Compare the Market.
Jennifer Williams, Chief Marketing Officer for Compare the Market said, "The Simplesness philosophy that underpins our ongoing campaign is designed to inspire Australians to stop putting reviewing and switching household policies into the 'too hard basket'. Compare the Market's comparison service empowers Australians to take back control of their finances, and save both time and money, by enabling consumers to easily compare and switch if they find a better value product."
Australians should be 'more like Beryl' and stop wasting money on overpriced energy plans or unnecessarily expensive car insurance policies. Part of Compare the Market's Simplesness philosophy is to give people back the headspace and wallet space that is normally reserved for 'boring' jobs like reviewing insurance policies. 'Million Rubles' inspires Australians to use Compare the Market's service then reap the rewards, enabling them to focus on more important things in life – which for Beryl was splashing out on a flamboyant outfit!
"Unlike many of our TVCs that focus on one particular insurance category, 'Million Rubles' aims to demonstrate the breadth of Compare the Market's comparison service. We offer a whole wallet of solutions, enabling consumers to compare and save across a wide range of insurance, personal finance and energy products. It's customers that use us for multiple product comparisons that tend to enjoy the largest savings," added Jenny.
Compare the Market has also launched a daily draw giveaway showcasing the breadth of its comparison service. To be in with a chance of winning a daily prize of $1,000, consumers need to purchase a car, health or home insurance policy or an energy plan through Compare the Market before 2 March 2019 for automatic entry into the daily draw.
'Million Rubles' can be viewed here: https://youtu.be/Tti0b26vf8Y
VCCP credits:
Executive Creative Director: Gary Dawson
Creative Director: Paul Sharp
Account Director: Edward Hughes
Senior Account Manager: Daniel Wood
Agency Producer: Sue Hind
Passion Pictures:
Director: Dave Scanlon
Executive Producers: Anna Cunnington and Kate Goodwin
Producers: Sibylle Preuss and Lieke Noordink
Live Action Producer: Fiona McGregor
CTM
CMO: Jennifer Williams
Brand GM: Louisse Brady
Communication Manager: James Boshier
Brand and Campaign Specialist: Carolina Perez Rebolledo
About comparethemarket.com.au
Comparethemarket.com.au is a comparison service that takes the hard work out of shopping around. We make it Simples for Australians to quickly and easily compare and buy insurance, energy, travel and personal finance products from a wide range of providers. Our easy-to-use comparison tool enables consumers to find products that best suit their needs and back pocket.
Did you find this article interesting or helpful?