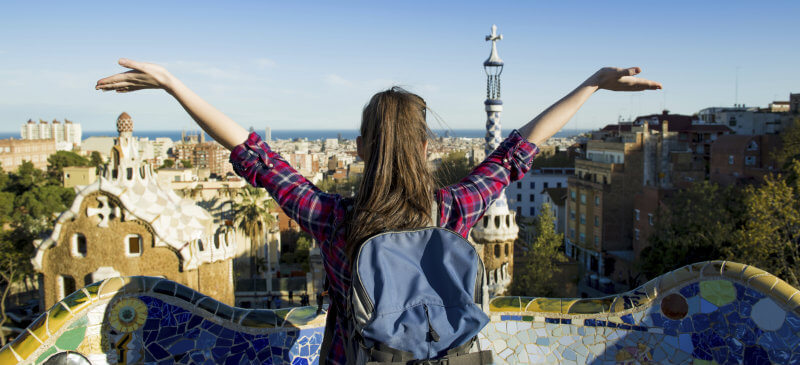 Student years can be the best of your life, but with many paying back their loans for years to come, making small savings can make a big difference now and in the future.
Here are our top 10 tips for being a savvy student saver, and being able to afford a holiday  while studying.
Make your own lunch
Purchasing lunch from the university canteen, or out and about, can easily set you back $10 per day. This might not seem like much, but if you're in university or college 5 days per week for 40 weeks per year, this can equate to $2, 00 per year – that could be a flight to Europe! Making your own lunch, whether it be sandwiches, salads or leftovers can save serious cash, and once in the habit it's not too time consuming either. The Food Cents program offers some great ideas in this article.
Cost of buying lunch: $2,000 per year
Cost of making your own: $2-3 per day (your average sandwich) $500 for 40 weeks studying
Savings: $1,500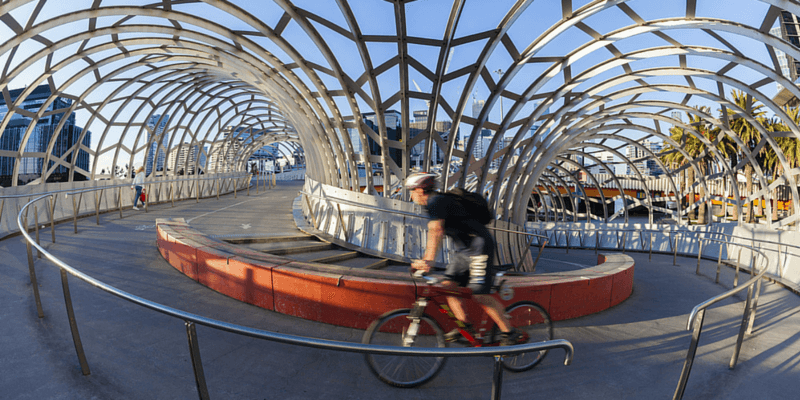 Ride a bike
Car ownership and public transport cost money, there's little getting away from it. Even with concession passes, public transport takes from the wallet with each use. Car ownership is likely to be the most costly, so one money savings tip is to car share with other students, charging a small fee for each trip. If you live close to your place of study, walking could be an option to free yourself from transport costs. For distances over a few kilometres, cycling could be the ticket to serious savings. A bicycle might seem like a costly investment, but remember, it can be sold when you're done – perhaps to another student in need!  Cost of public transport: $3-4 dollars per day for the average student. That's $700 per year.
Cost of a bicycle: Purchase $300, maintenance $50-100 per year. Selling the bike when done could recoup $150!
Estimated Saving over a three year degree: $1,700 – a good amount into the piggy bank for travelling.
For more cycling incentives; check out Cycle2City's website.
Related: How to cut down on weekly food waste.
Share the cooking
If you're living in a share house, allocating cooking days could save money, especially if people's schedules generally coincide. Cooking a large meal for multiple people once per day will likely cost less in electricity and gas than cooking multiple meals, even if they take less time to cook. This may only work if housemates share the same tastes and agree to spend the same on meals. For other ideas, this article from Aussie Cooking has some good tips.
Cost of single meals every day: $5-10
Cost of cooking once per week in a house of 6: $15-20
Estimated weekly saving: $27.50 (based on cooking once for six, and once for self each week)

Buy in bulk and in season
Following on from cooking together, shopping together can also be a good way to make savings. Even if cooking separately buying in bulk and splitting the cost of items is often much cheaper, or splitting the quantity and freezing what's not needed straight away. Additionally, buying produce that is in season can save big at the checkouts; take a look at Seasonalfoodguide.com to find out what's ripening where you are. Shopping at markets is also often a good way to make savings: costs can be reduced by purchasing the exact quantity required at a cheaper price.
Cost of small quantities versus buying in bulk: Lilydale Chicken thighs, $15.99 per kilo if buying 1kg, or $17 per kg if buying 630g.
Estimated annual savings: If saving around $1 per kilo for meats, this could equate to $80 for the year at two meat types per week alone – just for buying larger quantities of your regular produce.
Know how to cook big
So you're cooking a meal for six people with the foods you've bought in bulk. The last food related tip is to learn how to bulk up meals cheaply, without compromising on nutrition. Potatoes and chickpeas are a great addition to any curry to  replace some meat, and lentils can make soups much more filling. Kidney beans are a must for Mexican fare, adding protein, texture and filling hungry student bellies. Beans and pulses can often be bought tinned and ready to use for $1, or can be purchased dried even cheaper and soaked before use. Here's a good guide to cooking with pulses from Fernwood Fitness.
Cost of pulses: 1 400g tin of kidney beans is 80c, that's $2 per kilo
Cost of meat: Your average mince costs $7.00 per kilo.
Estimated Saving: Switching kidney beans for mince could save $5 per kilo used. Eaten once per week, that's a $200 saving over a 40 week study term.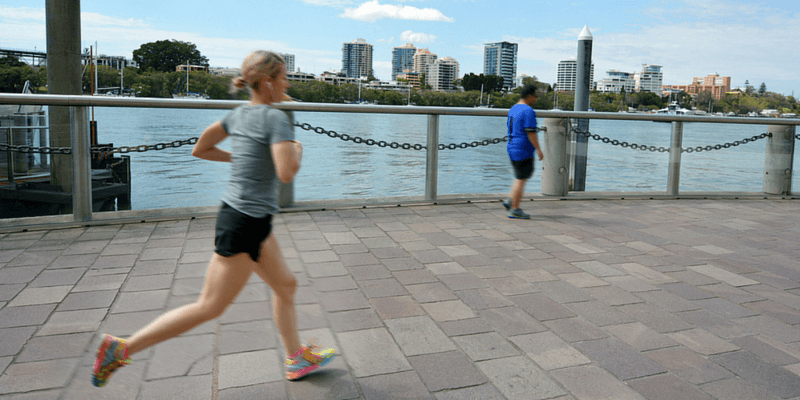 Fitness for free
Some universities offer on-site gym memberships at discounted rates, but these can still cost a princely sum over the course of a year. If you have a bicycle for transport this could double as your exercise. Similarly, running is a free way to get your heart rate going.  Alternatively, see if your university runs a cheap gym or sports centre, or check if your health insurance fund provides discounts or rebates for certain fitness centres.
Cost of a university gym membership: Estimated to be around $15 per week, that's $600 per year if you don't have to pay outside of term time.
Cost of running: Free!
Estimated saving: $600 – that could be 20 days of expenses in Thailand!

Trading textbooks
Last year's text books may look worthless to you, but they could be another students gold. Similarly, rather than rushing out to purchase everything on your reading list brand new, perhaps give university notice boards, Gumtree, Ebay and Student VIP a go to pick up your books second hand. There's  likely a whole community out there who are looking to offload last year's books, and buy the second hand ones, so being on the ball and ready to make savvy sales and bargain buys is the aim of the text-book-exchange game.
Potential saving: Many second hand textbooks will be offered for 30-70% off the original price.
Thinking of taking a trip when the semester is over? Compare travel insurance here.
Hold back on luxuries
Hunting down textbook bargains can be fun, but holding back on the latest gadget purchase often isn't. Smart phones are a big expenditure, with many getting the latest model every year. The newest smart phone can set you back $1000 unlocked, or have an expensive monthly contract attached. Really reigning in calls and data usage can lower plan amounts, and buying an older model when necessary can make big savings.
Estimated saving: not buying the latest smart phone – $600-$1000
Accommodation
Accommodation is likely to be your largest expenditure after fees, so making it work for your wallet is important. If your university is located in the city and you want to live nearby, you'll likely have minimal space and be paying a premium, however if you can walk to uni transport costs would be reduced. . Some campuses are located in the suburbs, which is often much cheaper. Finally, if living from home is an option the savings will likely be substantial.
Accommodation costs really depend on where you are living. However, signing up to a lease that runs during term time may be cheaper due to less demand.
Estimated cost: $15,000 – $23,000
Cost of living from home: Free
Don't throw, sell
One person's trash can be another's treasure. With this in mind, try not to throw anything away that may have value. Gumtree especially provides a free way to sell items, and buyers often collect at a time to suit you and pay cash. Taking pictures, writing ads and answering messages might take a little effort, but it's often all worth it when the cash is in your hand. Once you're tuned in to things that can sell, you'll probably be surprised what people throw away. Council often collects hard rubbish, but some people's junk can be another's bounty as described in this article from LifeHacker, just check the legality of this in your jurisdiction.
Estimated savings: You can actually make money with this one!
Being a savvy student saver can be tough, especially if you're newly away from home in a new city. However, taking the time to get into some good money saving routines can really pay off when you want to travel overseas. If you're planning a trip abroad, comparing travel insurance can make sure you're covered whilst giving you the best value.
Did you find this article interesting or helpful?