Great Ocean Road, Mornington Peninsula, Yarra Valley, Ballarat – these are just a few of the places you might think of when you are planning a weekend away from Melbourne. However, the state of Victoria is full of fun family trips that aren't too far from Melbourne, and won't cost the world!
Here are three destinations that fly under the radar, which you may not have initially thought about travelling to, but make for a great weekend getaway with your family!
Castlemaine
About an hour and a half's drive away from Melbourne is Castlemaine – a small city with a big heart of gold! Being located in between other prominent Victorian destinations such as Ballarat, Bendigo, and Daylesford, Castlemaine probably doesn't get the credit it deserves, but it is a great weekend destination in its own right.
Castlemaine is a town full of incredible historic structures that are a throwback to the days when it was a gold mining town, while also having fun activities to keep your kids entertained.
Distance from Melbourne: 129 kilometres (1h 30min)
Castlemaine is easily accessible from Melbourne via the Calder Highway. If you follow the Calder Highway through to the Midland Highway, and take the A300 exit, getting to Castlemaine should be fairly straightforward. Just keep in mind that there are likely to be tolls along the way.
Need roadside assistance? Make sure you don't get caught out on your road trip by comparing some of Australia's top providers with our roadside assistance comparison service.
Places to visit
Castlemaine is regarded as one of Victoria's treasures when it comes to 19th century architecture. Structures such as the Historic Market Building, Buda Historic Home and Garden, Old Castlemaine Gaol, and the Theatre Royal each have a story to tell about Castlemaine and make for an interesting and educational holiday.
If you're looking to relax with your family, the Castlemaine Botanical Gardens is an excellent backdrop for picnics and barbeques; appreciate the beautiful greenery of the many trees and plants, while your kids enjoy the playspace.
However, if you're just looking for somewhere to shop, The Mill on Walker Street has a variety of boutique businesses run by Castlemaine locals. Whether you want to buy a handcrafted cabinet at the Black Sheep Workshop, pick up a quirky vintage knickknack at Castlemaine Vintage Bazaar, or get something printed on an old school printing press at Print Together, The Mill probably has something to offer everyone – whatever niche you fit in.
Special experience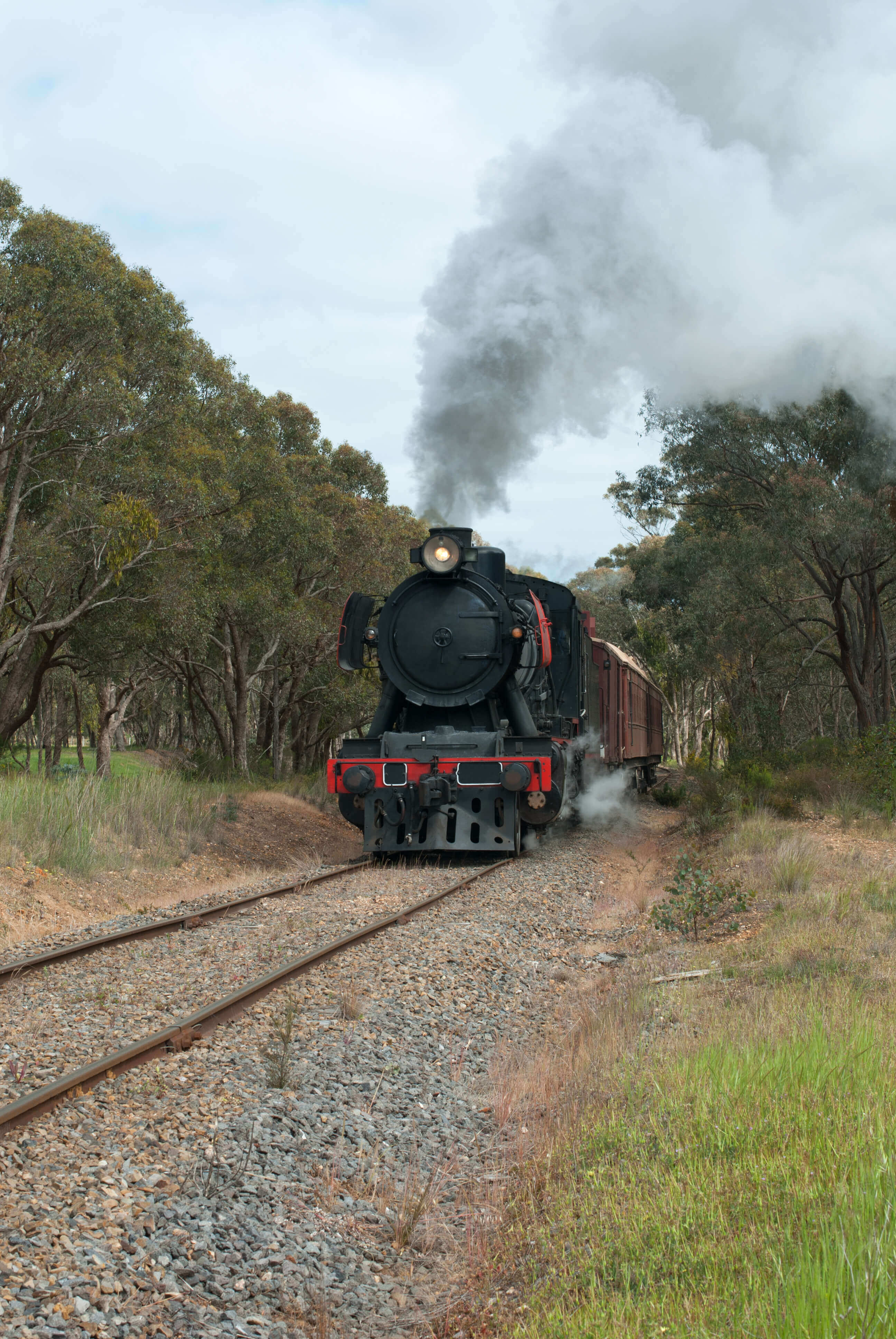 What better way to experience Castlemaine and its rich history than with a train ride? The Victorian Goldfields Railway is a great way to spend a Sunday, as you can enjoy the sights from Castlemaine to Maldon in the comfort of an elegantly decorated train cabin.
For those looking to go the extra mile, Goldfields Railway also gives customers the opportunity to drive a train. That's certainly an experience you can't get with your average holiday!
Places to eat
Along with the boutique businesses, The Mill also has a selection of places to eat. Das Kaffeehaus is a popular café in Castlemaine, with its Central European inspired menu. Sprout Bakery offers fine pastries, while those with a sweet tooth can also go to Icecream Social, a stall that provides delicious desserts at reasonable prices.
There are also plenty of options in Castlemaine outside of The Mill. Saff's Café offers great options for breakfast and lunch, including vegetarian and gluten free meals. But if you're simply after a good fish-and-chips meal, Honest Bob's Snack Shop and The Blue Sea Fish Shop are both popular picks in the Castlemaine area.
Accommodation
Castlemaine has a variety of accommodation to suit whatever your budget or preference may be, with hotels, holiday parks, and boutique apartments. Compare The Market can help you with your decision through the hotel comparison service, so you can get lost in the town's history without having to worry about where you're going to stay.
Inverloch
If a quiet, seaside location is what your family is after, look no further than the serene town of Inverloch. Situated on Bass Strait's north shore, Inverloch is a little taste of Tasmania without having to leave the state.
Distance from Melbourne: 144 kilometres (1h 59min)
You can get to Inverloch via the M1 and the South Gippsland Highway. Once you get onto the M1 via the Citylink, drive until you reach the C422 exit (Pakenham). Take the third exit on the round about onto Koo Wee Rup Road and follow it to get onto the South Gippsland Highway. After turning right on Main Road in Bena, you should only be about 12 kilometres away from Anderson Inlet. Please note that the M1 highway may have tolls.
Need roadside assistance? Make sure you don't get caught out on your road trip by comparing some of Australia's top providers with our roadside assistance comparison service.
Places to visit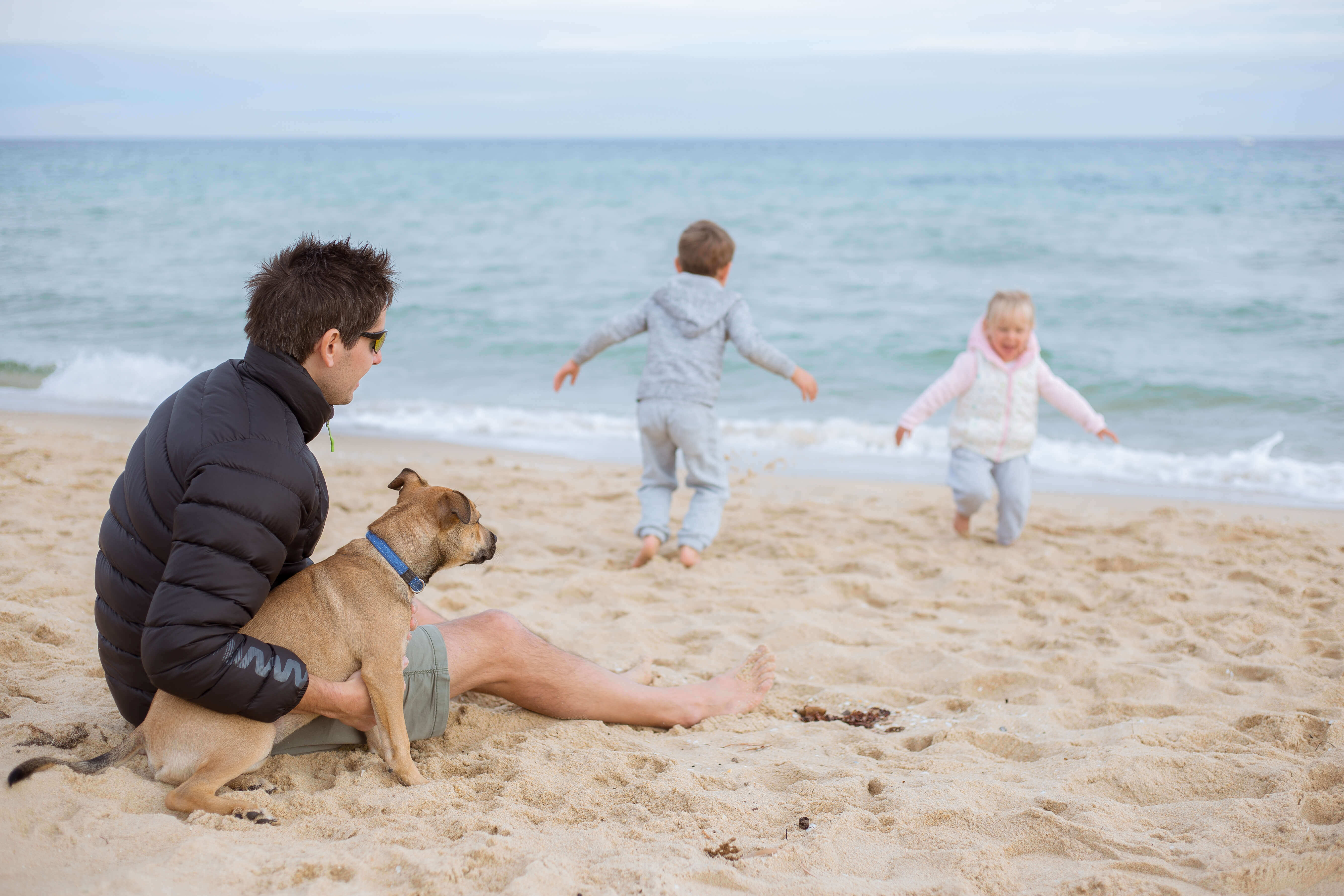 The picturesque Inverloch offers plenty for families who love nature or just want a weekend away from technology.
The Screw Creek nature walk provides an easy-going walking track through Inverloch's beautiful landscape. Taking roughly 40 minutes to an hour, it is a popular option for families looking to go on an adventure through nature, without having to commit a whole day to it.
Inverloch also has an abundance of beaches, such as Main Surf Beach, Eagles Nest, Anderson Inlet, and Shack Bay, to name a few. Whether you're looking to relax or go for a swim, there are certainly worse ways to spend a summer day than at one of Inverloch's beaches. But before you go, be sure to tell your kids not to collect any shells, as this is prohibited at numerous Inverloch beaches.
Once you are satisfied with all the scenery, and you've built up an appetite from the beach and need a little sugar hit, you can take your family to Treat Time – Inverloch's premier lolly shop. You can choose from a wide range of sweets, including some of the best Dutch liquorice you can find.
Experiences
Summer is a great time to visit Inverloch, as there are plenty of water activities for you and your family to enjoy and cool down. Like other Australian beach holidays, you can take surf and paddle board lessons. If you're into marine life, Inverloch is also great for snorkelling, as it has been rated the safest on the Bass Coast for entry-level snorkelers. It could be an excellent practice run for that Great Barrier Reef trip you might be planning in the future.
If the weather is still a little too cold for you, there are also water activities that don't require you to jump in. Inverloch Charters runs from Anderson Inlet, where you can hire boats and canoes, and go on organised charters. However, it's worth noting that, while you won't need a license to hire a boat, you will need a fishing license if you plan to go fishing in your hired boat.
Places to eat
When it comes to great places to eat in Inverloch, it's hard to go past Abeckett Street. There are plenty of food and drink options, on and surrounding this main street.
For lunch, you can grab a coffee and check out the Vaughan's Café Deli, which has a brunch menu runs between 8am-4pm every day, except Monday. If you're craving a good pizza, The Bayside Lady is also a popular place to eat on Abeckett, while Paul the Pieman Bakery serves prize-winning pastries. Fish and chip shops are also rather common in the streets surrounding Abeckett, so you'll be able to find something even for the fussiest of eaters.
Accommodation
There are many inexpensive options for your family's weekend getaway trip to Inverloch, including camp grounds, caravans, cabins, and hotels. Check out the accommodation we recommend by using our hotel comparison service. In just minutes, you can compare and book a hotel without having to pay extra fees.
Shepparton
At almost the opposite end of Inverloch, Shepparton is located in the north, near the New South Wales border and close to the Murray-Darling basin – it sits on the intersection of the Goulburn & Broken Rivers, at the heart of the Greater Shepparton region.
It is a city built on diversity, culture, art, food & drinks, with attractions and events for locals, visitors, and families alike.
With excellent places to take your kids, along with great options for food, accommodation, and cultural exhibits for the adults, Shepparton offers a lot for a place with a modest population.
Distance from Melbourne: 190 kilometres (2h 14min)
While there are various routes from Melbourne to Shepparton, the quickest is via the M2 and the Hume Freeway. After entering the M2, follow the route 43 signs until you get to exit 6 (Sydney Road). From there, enter the Hume Highway and keep driving until exit B340 (Shepparton/Seymour). Please note this route may have various tolls.
Need roadside assistance? Make sure you don't get caught out on your road trip by comparing some of Australia's top providers with our roadside assistance comparison service.
Places to visit
If you're looking for a fun place to take your kids, look no further than KidsTown – the playground that is listed as one of the best in Victoria! It is stacked with equipment and activities that will keep your children amused for hours, including swings, slides, a large sandpit, a maze, and much more. Kidstown also runs miniature train rides every weekend, so there will never be a dull moment.
During summertime, Aquamoves is also an excellent place to take your family. With waterslides for the kids, and spas and saunas for the adults, there is a little something for everyone. And you can gain family entry for under $20, which makes it both a cheap and entertaining way to spend a summer's day.
Finally, if the arts is more what you're into, Shepparton has some intriguing options. The Shepparton Art Museum (SAM) is one of the most critically acclaimed museums in Victoria, winning the Best Small Museum award from the Victorian Museum Awards in 2012. Shepparton also has one of the most unique museums in Australia with MooovingArt; it's an exhibit of decorative fiberglass cows – and yes, they are built to scale.
Experiences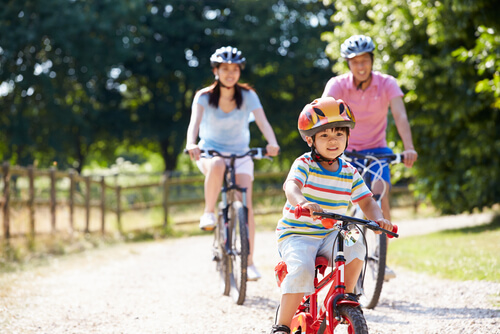 Shepparton offers great outdoor activities to stay active on your trip away – a great way to get around the town is by bicycle, as there are many various paths to ride.
If you're a real cycling enthusiast, you might be able to tag along with Shepparton's Bicycle User Group (BUG) for one of their many rides around the Greater Shepparton region. However, if you're just looking for a more leisurely ride with your family, there is a great variety of shared pathways throughout Shepparton that will allow you to experience riding through the town at your own pace while taking in the sights.
Horse riding is also a popular activity for those visiting Shepparton. If you or your kids aspire to ride a horse, lessons can be taken from a number of locations in the Greater Shepparton region. Whether you're a first-timer or an experienced rider, you should be able to find an instructor in Shepparton that can guide you.
However, if you're just looking relax and take in some arts and culture, SAM has a lot going on in January. Cover Versions: Mimicry and Resistance will be running until the 14th of January. It is an exhibition celebrating imitation in the art world, comparing it to cover versions of songs. The Susan Frost showcase is also running, with its display of beautifully crafted ceramics, while the 80 Years of SAM exhibit is ongoing until the 3rd of February. Please note that these are just the events currently planned – there could be even more going on when you decide to go! Check out the official SAM website for information on all upcoming events.
Places to eat
If you are looking for a quick caffeine hit, as well as a quick meal for you and your kids, The Last Straw Café and Lemon Tree Café both provide a variety of tasty options. As well as making coffee, The Last Straw serves Thai food made with locally sourced produce, while Lemon Tree Café makes the classics your children will love, including pancakes, eggs, and cake.
For those with particularly fussy children, Goulburn Valley Charcoal Chicken and the Shepparton RSL serve fish and chips, as well as other meals that will satisfy your children.
Accommodation
There are numerous hotel and motel options in Shepparton – and Compare the Market can help you pick out the most suitable for your family. You can compare and book a hotel in just minutes with our hotel comparison service, so your focus can be solely on your weekend away.
Need roadside assistance? Don't get caught out on your road trip. Compare some of Australia's top providers with the roadside assistance comparison service.
Did you find this article interesting or helpful?