5 dress codes you should know before travelling
Home > Blog > 5 dress codes you should know before travelling
When travelling internationally, you may be keen to eat the local food, see the local sights and experience the local culture. You may think less about wearing appropriate local clothing, but there are reasons why this is a good idea.
As a visitor, it's important to respect the local environment, especially around deeply held cultural beliefs. From a purely practical point of view, your plans for the day could be ruined if you're refused entry to an attraction because of your singlet, shorts and thongs. Additionally, experiencing local traditions in terms of how we dress can be part of a richer travelling experience, rather than just an inconvenience. The government's Smart Traveller website lists some good advice for respecting the local culture, including dress. With a little consideration, it's quite simple to dress appropriately for your destination and look forward to a warm welcome.
Here are five tips on common dress codes when travelling outside Australia.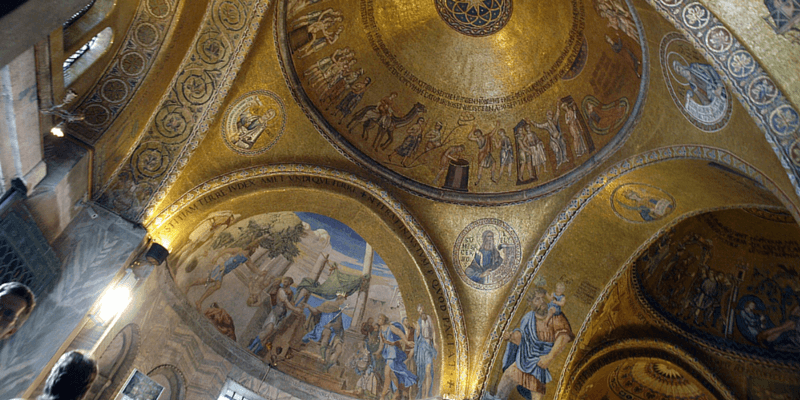 1. Dress Suggestion: Cover your shoulders, wear a long skirt or pants
Situation: Visiting temples and churches.
Countries where this applies: Most of South East Asia. Some European countries.
From the Grand Palace in Bangkok to St. Mark's Basilica in Venice, visitors are required to cover up as a mark of respect when visiting many sacred sites. This usually applies to both men and women. Therefore, packing a large shawl or at least one light, long sleeved shirt and a pair of long pants is advisable.
Related: Guide to responsible travel
Some religious sites will offer shawls to cover shoulders and arms, or to wrap around your legs, but you'll save yourself some time if you arrive prepared, as well as showing you're respectful of their culture.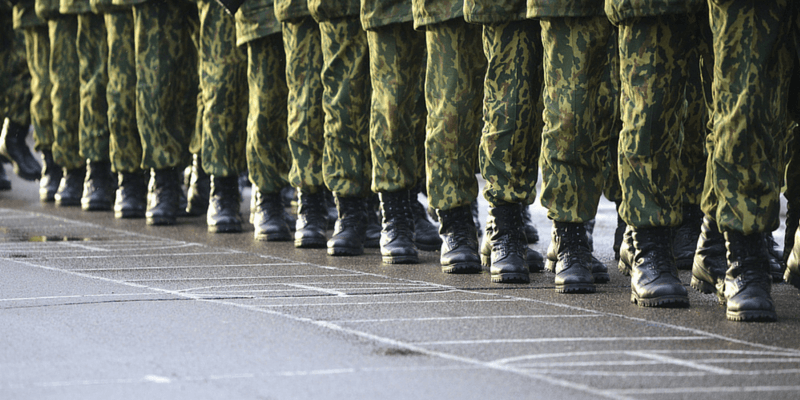 2. Dress Suggestion: Be careful with slogans and images on clothing
Situation: Generally, especially outside predominantly tourist areas.
Countries where this applies: Particularly in conservative and religious countries, and those that have experienced particular upheaval.
Clothing with potentially offensive words or images are best avoided according to independenttraveller.com. While, for instance, mild swear words and 'pin up girl' images might not raise an eyebrow in Australia, more conservative cultures may not be impressed. A tee-shirt sporting 'I'm Not As Think As You Drunk I Am' is fine in an Aussie pub, but it's likely to cause offence in predominantly Muslim countries and some parts of India, where alcohol is banned or heavily restricted. Marijuana leaves and other drug references are likely to be frowned upon too, particularly in countries like Indonesia with very strict drug laws. Clothing with national flags or military motifs are also best avoided – especially in countries that have experienced war and political turmoil in recent memory.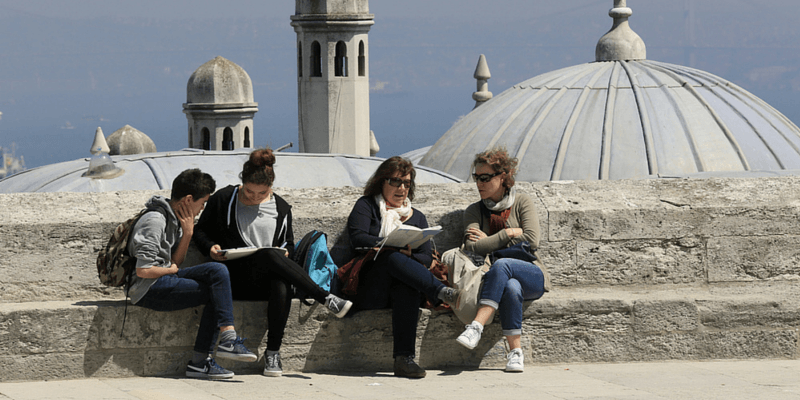 3. Dress Suggestion: Wear long, loose fitting clothing
Situation: Visiting places outside tourist areas, particularly mosques.
Countries where this applies: Most predominantly Muslim countries.
In some Islamic countries there are specific laws regarding 'indecent' dress which range from "not covering shoulders and knees, tight or transparent clothes," (Qatar) to signs at malls and shopping centres indicating that shoulders and knees must be covered, and revealing clothes are not allowed (Dubai).
Heading overseas soon? Compare travel insurance to get the best deal for you
General modesty is advisable and loose, long clothing covering chest, shoulders, arms and legs is wise outside the beach or resort. There are some subtleties – while you might see women wearing skinny jeans, you might get unwanted attention from police or locals if they aren't teamed with a loose fitting top that covers your rear.
Although a hair-covering scarf isn't usually required for foreigners its advised you have one handy for visiting mosques, where it will be a condition of entry, along with general covering up.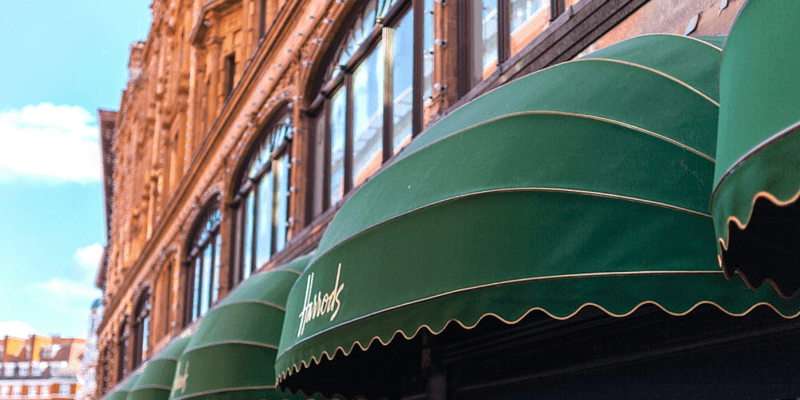 4. Dress Suggestion: Dressy, well-groomed
Situation: Visiting designer stores.
Countries where this applies: High end shopping districts anywhere from L.A. to Milan.
Julia Roberts' character in 'Pretty Woman' was shattered to be snootily escorted from a Rodeo Drive designer store because of her revealing dress, which was the thing to be seen in as a 'working girl'- but how true is the stereotype? Well, while anything goes for walking around Rodeo Drive, classier attire may be required to enter some stores. Most female shoppers wear dresses and heels, while men were "smarter" attire.
Harrods, London's world famous department store and its showcase of opulence has also introduced a dress code which doesn't allow "clothing which may reveal intimate parts of the body, or which portrays offensive pictures or writing." This is reportedly to discourage casual, visiting browsers who maybe unlikely to make a purchase.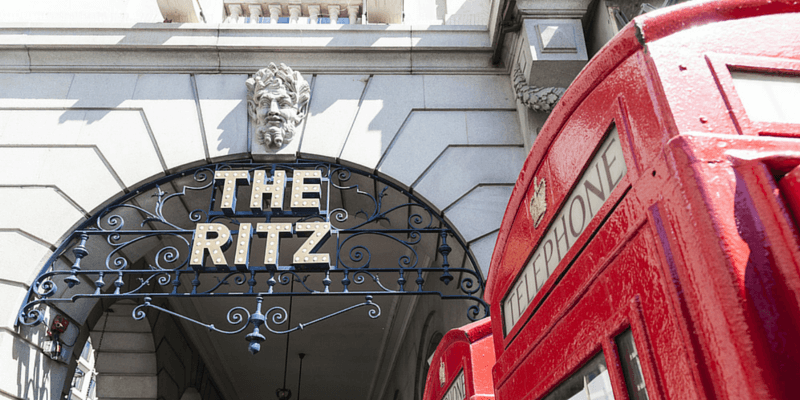 5. Dress Suggestion: Wear formal dress for dining out
Situation: High end restaurants.
Countries where this applies: Especially (but not only) in Europe and North America.
For many visitors to London, a traditional afternoon tea at The Ritz Hotel is high on the itinerary. For men, a jacket and tie is a requirement. The staff might be able to lend you those, but why sit down for your indulgent, sophisticated meal in threads from the lost property box? Shorts, sportswear and sneakers are a definite no-no. There aren't such specific rules for ladies, but a formal and conservative dress or pantsuit is probably the way to go.
A little consideration of the local culture goes a long way and finding out about the standards of dress in the particular countries and places you plan to visit can make your trip much more relaxed, engaging and friendly. If you find yourself short of the right clothing, Chris Richardson as The Aussie Nomad advises to "pick up items as needed while abroad", the perfect excuse for a shopping excursion!