5 incredible travel experiences for people in their 30s
Home > Blog > 5 incredible travel experiences for people in their 30s
Looking for your next adventure or simply want a change of scenery? It can be hard to decide where to go when there are so many great places to visit.
Once you turn 30, your travel priorities change a little. Perhaps you have a little more money than you did when you were younger and you're eager to try some of the finer things the world has to offer.
Or, perhaps you're looking for a different kind of adventure – less stress and more wonder.
Here is a list of five amazing travel experiences that we think are perfect for anyone in their 30's.
Explore the Galapagos Islands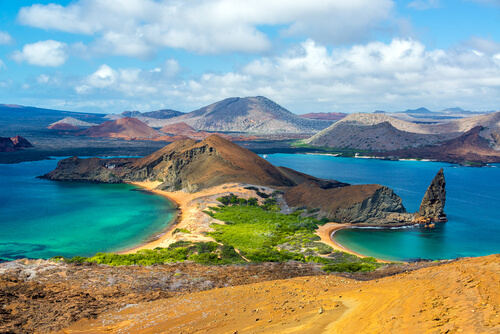 Location: Ecuador
The Galapagos Islands is a great place to explore nature – whether it's through snorkelling, bird watching, or simply relaxing on the beach.
Named the first ever World Heritage Site in 1978, the Galapagos Islands is known for its natural wonders and is the home of hundreds of different species of animals.
The wildlife at the Galapagos Islands is so diverse that several species were studied by Charles Darwin on the second voyage of HMS Beagle, and were crucial in developing his theory of natural selection.
When is the best time to experience this?
While the Galapagos Islands are available to explore all year round, the warmer months between December and June are the ideal time to go. This is because the seas are calmer and underwater visibility is generally better this time of year. Pack your togs!
Important things to know
Entrance fee: When entering the Galapagos Islands, you will have to pay a Galapagos National Park entrance fee. This is generally $127 AUD (as of 13/2/2018) for travellers over the age of 12. The easiest way to pay is in US Dollars (cash), rather than Pesos.
Cruise schedules are subject to change: To lessen the impact on the Galapagos Islands' wildlife, cruises generally can't visit the same places more than once a fortnight. Keep this in mind if you are there for less than two weeks, because you might not get to see everything.
How do I get there?
The Galapagos Islands can be accessed via Guayaquil or Quito: two port cities in Ecuador. While Guayaquil is closer to the islands, the flight to Quito from Australia is generally the most direct. Once you get to Guayaquil or Quito, you can then get to the Galapagos Islands with a flight to the Island of Baltra.
Accommodation
A popular way to experience the Galapagos Islands is through cruise packages. They can be a great way to see the various islands and not have to worry about where you're going to buy your food.
If you would prefer to stay on land and explore at your own pace, there are also numerous hotel options in Puerto Ayora, Puerto Baquerizo Moreno, and Santa Cruz Island; just to name a few. You can compare and find a hotel that suits your trip with our free hotel comparison service.
Go on a winery tour of Napa Valley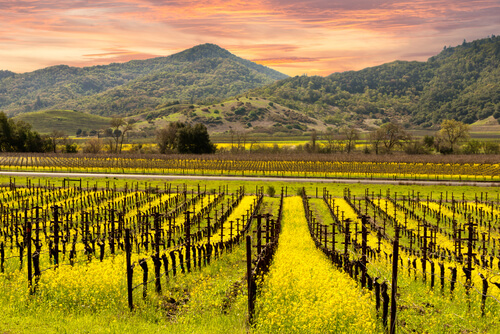 Location: Napa Valley, California, USA
Love a good wine? Well, the wine tasting experience is incomplete without a visit to Napa Valley.
Napa Valley has over 400 wineries, each one with their own spin on some of your favourite drops. You are bound to find a merlot, rosé, chardonnay, or another variety you will love – the hardest part might be trying to figure out which one is your favourite.
When is the best time to experience this?
The harvest season is usually from August to October, so for a more complete experience, this is generally the most suitable time to go. However, it's worth noting that this is peak season, which means everything will be more expensive.
If you want to save some money, and don't mind not being there during the harvest season, November to March could also be a good time to visit Napa Valley.
Important things to know
Book in advance: Booking in advance is not only important for tour drivers, but for the wineries themselves. A lot of them are quite small and need to know numbers beforehand so they can plan accordingly, while others may be permitted to only serve a limited number of people every day.
You don't need to spit out the wine: Contrary to what you may believe, you don't have to spit out wine after you've tasted it.
You don't need to drink all the wine: If there is a wine that doesn't please your taste buds – or you simply want to pace yourself – you can pour your wine out into one of the provided buckets.
How do I get there?
The closest international airport to Napa Valley is in San Francisco. You can usually fly here from several capital city airports with one stopover. If you plan on staying in San Francisco, you can book a winery tour, which will take you to many of the most popular wineries in a little under two hours.
Accommodation
Since you can book tours from San Francisco and Napa Valley, both locations are suitable options for accommodation. You can find and compare deals for San Francisco and Napa Valley by using our free hotel comparison service.
Enjoy a stein at Oktoberfest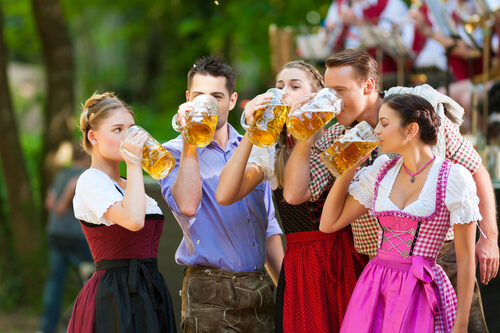 Location: Munich, Germany
If a diet of German beer, bratwurst sausages, and pork knuckles sounds good to you, then you would probably love Oktoberfest in Munich. It's the largest beer festival in the world, attracting millions of beer-lovers every year.
While Oktoberfest has become a global phenomenon with dedicated festivals around the world, Munich provides the most authentic experience, as it is the city where the celebration originated.
When is the best time to experience this?
In 2018, Oktoberfest starts at 10am on 22 September and ends at 11:30pm on 7 October.
Important things to know
Pace yourself: If you drink too much too soon, you could miss out on some of Oktoberfest's best highlights. Pace yourself while you're drinking and make sure you have something to eat.
Wear closed shoes: With all the beer that gets consumed at Oktoberfest, patrons are bound to drop their steins. Sandals or flip flops aren't ideal around broken glass, so it's best to wear closed shoes.
Book your accommodation early: Since Oktoberfest is a massive event, it is a peak time for booking accommodation in Munich. Book your accommodation early and beat the rush.
How do I get there?
Flying straight to Munich is generally the most suitable option for people looking to go to Oktoberfest. Just be aware that the trip usually involves at least one stopover, so you should allow yourself 30 hours to get there (or more in some cases).
Accommodation
From shared dorm-style hostel rooms to five-star hotels, there is a range of accommodation options in Munich to suit your lifestyle and budget. View and compare your options by using our free hotel comparison service.
Shop on 5th Avenue in New York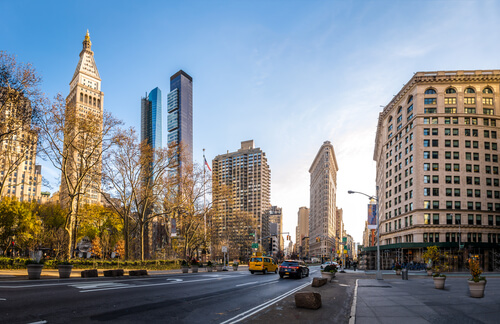 Location: New York, USA
There's always something to do in "the city that never sleeps". But if you're someone who simply loves to shop, look no further than 5th Avenue for the ultimate retail experience.
No matter what you're looking to buy, 5th Avenue is a prime location if you have some cash burning a hole in your wallet. The fashion-inclined can shop at Louis Vuitton, Gucci, and Prada, among various others; as well as Tiffany and Company and Harry Winston for people who like jewellery.
5th Avenue isn't just for people looking for expensive clothes and accessories; other shops that can be found there are the Yankees Clubhouse, the Apple Store, and a host of souvenir shops.
When is the best time to experience this?
5th Avenue shopping is suitable for any time of the year.
Important things to know
Buy a subway pass: In New York, the subway is a great way to get around. It runs regularly and stops near all the iconic locations you would want to visit.
Walk with intent: Being the biggest city in America, the streets of New York can get very congested. With this in mind, people may be impatient towards others who block the walkway.
How to get there
New York is easily accessible through either John F. Kennedy or LaGuardia Airport airports.
Once you arrive, there are numerous transport options to get to Manhattan. For people on a budget, the Airtrain is generally the most economical. If you don't want to be on a potentially crowded train, you can also get to New York City by taxi, airport shuttles, or ride share services.
Accommodation
There are a lot of accommodation options in Manhattan – however, it might also be worth checking out alternatives in Brooklyn and Queens, as both are accessible via subway and could potentially be more cost-effective. Prices of hotels are New York City can be compared using our free hotel comparison service.
Dine underneath the stars at Sounds of Silence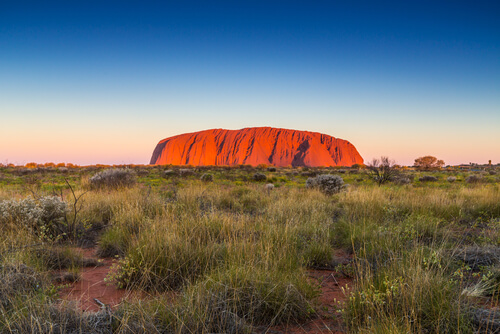 Location: Uluru, Northern Territory
Thought you'd need to go to Hollywood to dine with the stars? Well, you don't have to; Sounds of Silence offers a quintessential Australian experience in the outback.
Accompanied by the iconic Uluru and a stunning night sky, Sounds of Silence offers a bush-tucker-inspired buffet, along with some of Australia's best beer and wine.
When is the best time to experience this?
Since the weather can get very hot in the Northern Territory, the best time to visit is between May and September.
Important things to know
Book ahead of time: Sounds of Silence is a popular experience for people visiting the Northern Territory, which also means spots may be limited. To be safe, book your trip after you have confirmed your reservation for Sounds of Silence.
Dress accordingly: The Northern Territory is known for its scorching temperatures during the day, but at night, they can drop considerably. It might be worth bringing a jumper or a light coat if you're someone who feels the cold.
How to get there
The closest airport to Uluru is Connellan Airport, which is approximately 20 minutes away. You may have stopovers in Sydney and Melbourne if you fly from areas outside those cities, but you should be able to fly to Connellan Airport from your nearest capital city.
Accommodation
While it is a remote town, Yulara is one of the closest towns in proximity to Uluru and Sounds of Silence. There are numerous hotels and apartments available, and they can be compared using our free hotel comparison service.
Still unsure of how to start planning your next travel experience? Our ultimate guide to planning a holiday can help you plan your trip.