5 sure fire ways to save on international data
Home > Blog > 5 sure fire ways to save on international data
Keeping friends and family up to date with our travels via social media – or by the old-fashioned email – is practically a ritual for those of us venturing overseas. However, accidental use of smartphone data can lead to considerable out-of-pocket expenses, as the costs associated with international roaming can often be larger than expected.
We won't retell the story of one unfortunate Aussie tourist who came back home from his European trip with a $571,000 phone bill. Rather, we want to ensure your roaming charges don't send you broke. Here are some handy tips for you.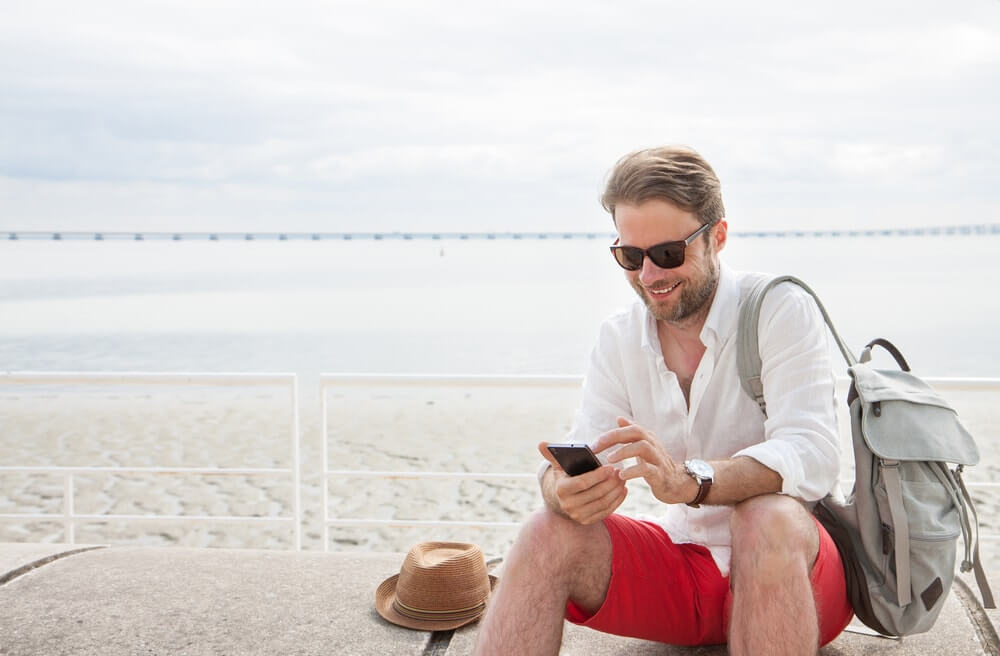 5 ways you can save on overseas roaming charges
1. Plan your overseas data usage ahead
Get in touch with your service provider before your trip and ask about the costs involved with international roaming and if there are any roaming data deals. Chances are that roaming automatically activates when you use your phone overseas, but it never hurts to work out the expenses ahead of time.
2. Buy a prepaid SIM card
It pays to get one before your journey, or once you arrive at your destination. While you won't be using the same phone number, you'll be able to make contact with whoever you need to, when you need to.
3. Use free Wi-Fi wherever you can
This one is a no-brainer. Plenty of hotels offer free internet, or charge a fee that could still work out cheaper. In addition, many shopping centres, cafes, and restaurants offer complimentary Wi-Fi to visitors. Be mindful that Wi-Fi hotspot security isn't bulletproof, so avoid banking or credit card transactions while using public internet.
4. Reduce your data usage
Turning off push notifications from apps on your phone is a good start, as quite a few apps chew up data a lot quicker than others. Alternatively, you can even switch off data roaming for the length of your trip, or only turn it on when you really need internet access.
5. Go offline
Airplane mode will cut off any mobile data usage while you travel. Before you take off, ensure your travel apps work in offline mode, or download a couple that do not rely on the internet to work. You can also save offline maps using Google Maps or Apple Maps – or write down the directions and additional details the old-school way before you leave. With the average Australian spending more than 10 hours per day on their smart device, according to an Ernst & Young survey, perhaps it would be a relief to 'switch off' entirely for the duration of your trip?
In addition, 1,238 Australian travellers requested overseas theft-related consular services in 2015/16. Given that smartphones and tablets are some of the most commonly stolen or lost items on travels, you should consider getting travel cover to ensure all your belongings are protected.
<CTA>