Are you unlucky in luggage?
Home > Blog > Are you unlucky in luggage?
Feel like you're always the unlucky one waiting at the baggage carousel? An airline ever lost your bags altogether? If you feel like you're unlucky when it comes to the airport, these stats sort the fact from the fiction letting you know just what chance you have of experiencing aviation issues.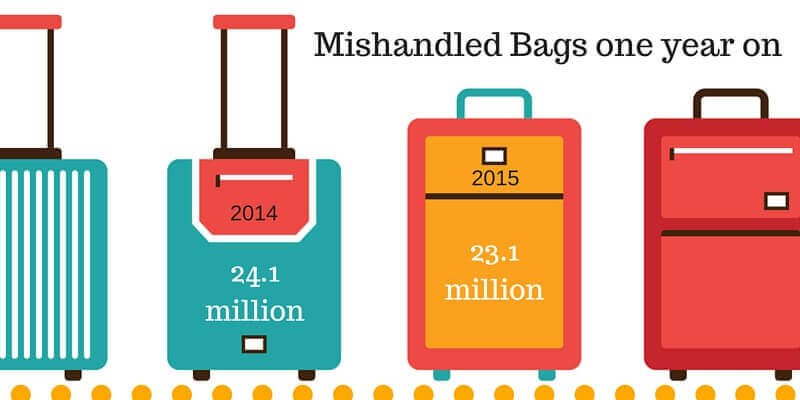 According to the SITA, in 2015 there were an estimated 3.54 billion air passengers – that's an increase of 218 million compared with 2014. This is a gain of almost 7% and The International Air Transport Association (IATA) states that there is no sign of this slowing, with passenger numbers expected to double to 7 billion by 2034.
Related: Our guide to travelling with your kids on a plane
With more people flying you might expect there would be more luggage items lost along the way, but the opposite is true. Baggage handling systems are getting better year after year, with 1 million fewer bags lost in 2015 than in the previous year, despite the increase in passenger numbers.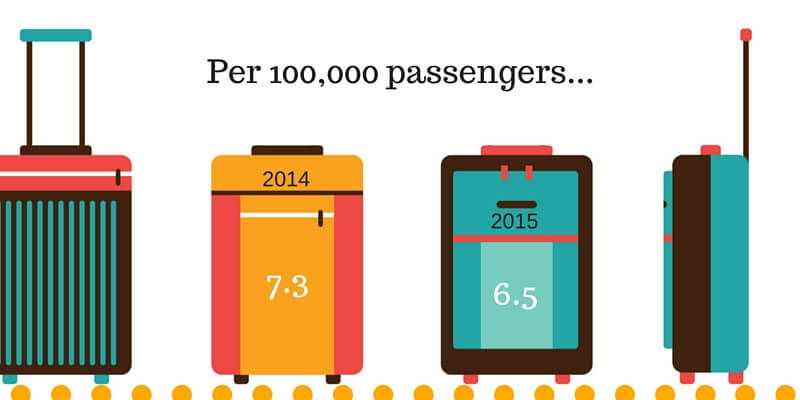 The chance of having your bags mishandled
The lost baggage figures equate to 6.5 bags per 100,000 people, which is a drop of 1.2 bags compared with 2014. This gives you a 0.0065% chance of having your bag mishandled. If you are one of the unlucky ones, you then have a 79% chance of being reunited with your luggage intact, and a 15% chance of it being returned damaged. Therefore you have a 0.00039% chance of losing your bag and it never being returned – not that that makes you feel better if you're the one stuck at the carousel.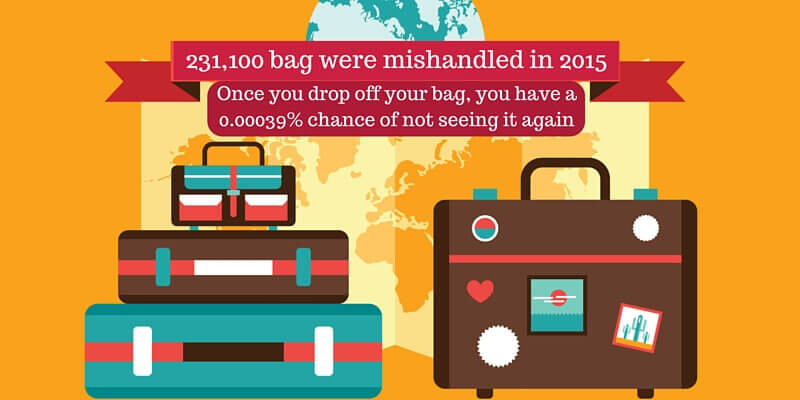 Inside the terminal building, the IATA reports that baggage handling is one of the most problematic parts of the passenger process. It's the second largest cause of stress for passengers after security, and costs the airline industry significantly. However, according to the IATA, the industry have an opportunity to relieve this by providing more information and encouraging the uptake of a self-service system.
Aussies are leading the world with self-service baggage adoption at 26%, but the majority still head to the check-in desk.
Three airlines and their self-serve systems
Whether or not most people still want to deal with a real person, airports and airlines are pushing ahead implementing more self-serve style technologies. Virgin Australia installed hybrid desks in Perth's new domestic terminal, allowing passengers to have the flexibility of a bag drop, with the option of the desk for full service check-in by an attendant.
77% airlines and 88% of airports plan to implement self-bag tagging by 2018
Air Asia began extending their self-printed service in 2015, allowing passengers to print a bag tag with their boarding pass, attaching it to their luggage using a provided Home Tag Sleeve. Approval to use this technology has been granted in Australia, so it's likely to be offered on flights soon.
Perhaps the most interesting is the Q Card system from Qantas. You're given a Q Card which is embedded with a smart chip. This is taken to a check-in kiosk and scanned, and 15 seconds later your boarding pass arrives to your phone. The system is also linked with an electronic baggage tag, which updates so the luggage can be dropped off.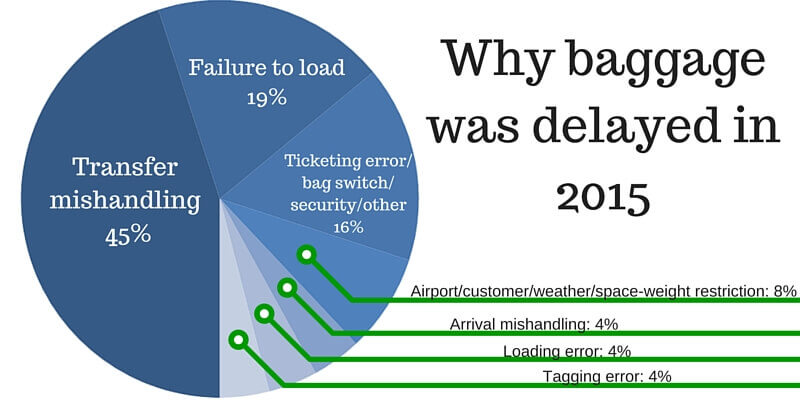 Passengers are making change happen
According to this paper from Queensland University of technology (QUT), in recent years airlines have begun to make a significant proportion of their profits from passengers, rather than from cargo. This means that passengers are now seen as major stakeholders who have the power to influence airport profitability.  Because of this, it's really far more in passenger's hands whether all this new technology succeeds.
Related: Be sure to pack appropriate travel insurance for your trip
John Walton at runwaygirlnetwork.com says the airlines have not thought enough about the user experience with the self-service systems. In his experience the machines didn't work which frustrated passengers, though he does say we shouldn't stop the roll out of a self-service bag drop. Commenters on John's article are largely in support of the system, with high praise for the Qantas Permanent tags.
Has the new technology converted you to self-service? Or do you find speaking to a real person easier? Join the discussion on our Facebook page.