Stats don't lie: Aussies love cruising!
Home > Blog > Stats don't lie: Aussies love cruising!
The stats don't lie; Australian's are taking cruising holidays more than ever. In the Cruise Industry Source Market Report Australia 2014, Cruise Lines International Association (CLIA) said "Australians' appetite for ocean and river cruising is showing no signs of waning."
In 2014, the Australian Cruise Industry saw an influx of cruise passengers, reporting a 20.4 per cent rise on the previous year, with a total of 1,003,256 Aussie passengers setting sail – that's 4.2 per cent of our population!
In addition, according to a second report titled "Cruise Tourism's Contribution to the Australian Economy 2014-15" from the International Cruise Council Australasia, the numbers of days cruise ships spent visiting Australian ports has increased by 8.8%, and the amount it spends on its passengers has gone up by 12.4% (i.e. per passenger expenditure). Even the size of the ships is on the increase, though the report does comment that some ports do not have the capacity to cope with this!
What is it that's making Australian travellers jump onto cruise ships in droves, what can you expect on board, and where should you consider visiting? Let's take a look at some of the top reasons why we – as a nation – are crazy about cruising.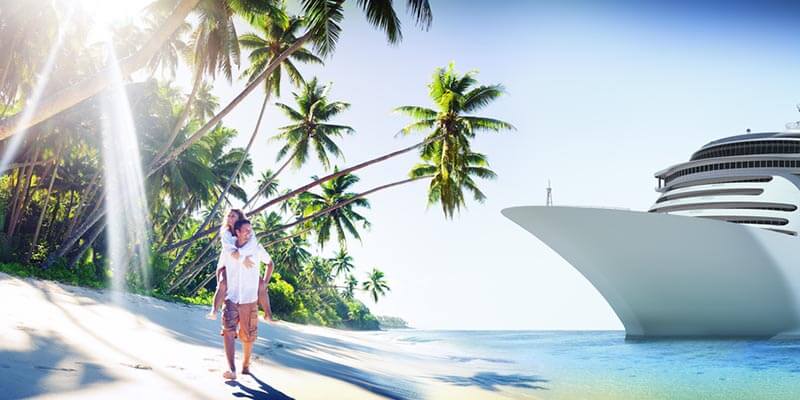 3 reasons why Aussies love cruises
They're affordable – many amenities and more are included in your cruising ticket, which in comparison to other travel options might save you hundreds of dollars. Accommodation, travelling from port to port, activities, entertainment, and in some cases the majority of your food and drink are included. This makes it easy to budget for your holiday, and removes some of the stresses whilst you're away when it comes to unknown/surprise expenses. However, it's still a good idea to bring some spending money for optional activities, additional restaurants and bars, souvenirs and tips.
Multiple destinations, minus the navigation – getting from point A to point B can be one of the most stressful parts of travel; however when you're on a cruise, the hard work is done for you. Your accommodation moves as you move, so you can say goodbye to wasted days in transit, waiting for check in every time you go to a new location. Plus, you can avoid the dreaded packing and unpacking (until it's time to go home that is)! Better still, when on a cruise you will likely see a number of different destinations along the way, so you don't need to sacrifice variety for convenience.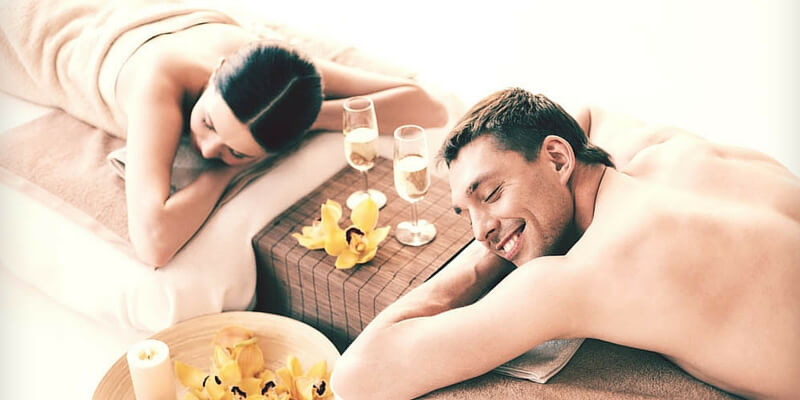 So many activities – There lots to do while on board a cruise ship, so much so that you may find it hard to pack it all in before going home! Some examples of the facilities, entertainment and activities you may be able to enjoy on a cruise include:

Swimming pools
Live music, comedy shows and theatrical productions
Surf and skydive
Mini golf and bowling
Outdoor cinema
Fitness classes and spas
Zip line
Ice skating
Rock climbing
Dance classes
Trivia nights
Cocktail parties and themed nights
Cooking demonstrations
Karaoke
Nightclubs
Organised day trips from the port
Simply sit back, relax and watch the world go past
TIP: Book your shore excursions in advance so you get exactly what you want, as well as dinner reservations too! – Dr. Cacinda Maloney Adventure, Culture and Smart Luxury Travel Writer from PointsandTravel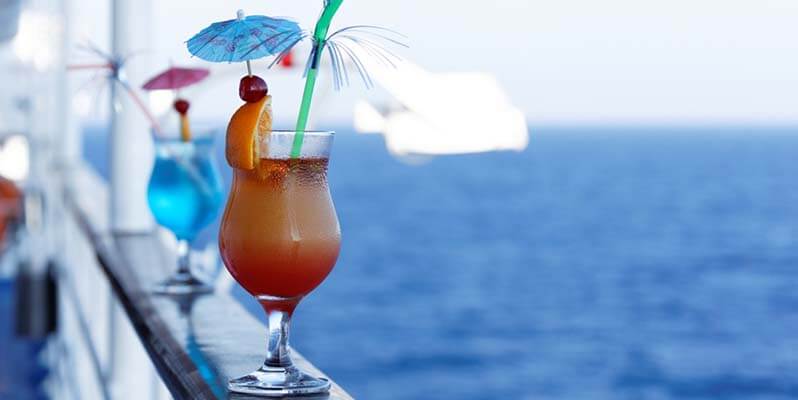 Feeling cruisy? 4 things you need to know before you go
Accommodation expectations – If you haven't been on board a cruise before, one of the first things you may notice is the room size. Rooms on the ship may be smaller than those in the average hotel. You could always pay more to have a room with a window or balcony, although (to be honest) with the amount of things to do whilst at sea, it's likely you won't spend much time in your room anyway!
TIP: "Request a room near the laundry so you don't have to bring so much with you." Dr. Cacinda Maloney
Look out for daily newsletters – Many cruise ships deliver a daily newsletter or post schedules in central locations to advise guests on what will be taking place that day, so you can get the most out of the journey and avoid missing out on activities and entertainment. You'll also find detail on opening hours of venues on board, weather reports and sunrise and sunset times, to name a few.
FACT: "Cruises of 8-14 days remain the most popular, accounting for 54 per cent of all passengers." CLIA.
Make the most of stop overs – cruises will take you to some breathtaking destinations, so it's certainly worthwhile getting away from the deck and off the cruise ship when you're stopping into a new port. Try to remember to do a little research beforehand though so you can make the most of the limited time you have on land.
TIP: "Know where the boat is going to dock, so you know how to get back!" Dr. Cacinda Maloney
Cruising cons – Despite all the perks, there are a few minor cons to consider when cruising. Dr. Cacinda Maloney says the not so great parts of cruising are managing your appetite, "You have to be careful not to overeat." However, she also says one of the best parts about cruising is the food! Dr Maloney also advises first time cruise passengers that 'knowing what to do at each destination' is a great idea, given the short amount of time you spend there. A little research can go a long way.
Three top cruising destinations to visit now
Based on the 2014 CLIA report the three most popular cruising destinations for Australian cruise passengers are:
South Pacific – South Pacific cruising remains a firm first choice for the majority of Aussies. 39.1% of Australians travelling on a cruise in 2014 visited destinations in the South Pacific region, with a total of 392,549 passengers in 2014. Itineraries often island hop between regions including Vanuatu, The Cook Islands, Fiji and Tahiti and Samoa depending on the trips length.
Australia – 189,796 passengers in 2014, up 18.9%. Cruising Australia can tick off some of the countries urban centres, such as a Hobart to Sydney via Melbourne voyage. Options also include discovering Queensland, starting in Brisbane and stopping off at Airlie Beach and Cairns on the way.
Europe – The leading long haul cruise destination, with 95,529 passengers in 2014. That is 9.3% of the total number of Australian's cruising. European cruises are incredibly diverse, from the warm clear waters of the Mediterranean, to the chilling beauty of Scandinavia. River cruises are also popular, with options traversing the Danube, Rhine and Seine to name a few.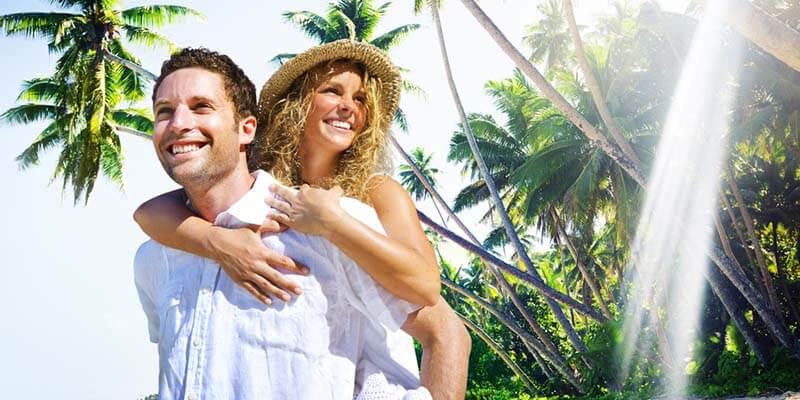 What's next?
Wondering what to expect from the cruise industry in the coming years? Here's what some of the travel experts think:
The CLIA say that "River cruising continues to capture the imagination of Australian travellers, with total passenger numbers swelling by 62 per cent to almost 80,000." This is certainly an area to keep an eye on in the coming years. Paul, Editor of A Luxury Travel Blog and Director at The Dedicated Partnership Ltd. says "I think the growth in the small ship sector of the cruise industry is generating a lot of interest." He goes on to say, "It's allowing passengers to enjoy a more intimate cruise experience, and to enter ports they weren't previously able to when on larger cruise ships." Pauls top three picks for cruises in 2016 would be Alaska, the Galapagos and the Greek Islands – three very different destinations to think over if you're planning a cruise this year.
Grabbing travel insurance before you hop aboard? Compare providers here
It seems that there will be no drop in the popularity of cruises any time soon, with P&O Cruises reporting a record booking week in January. On January 7, P&O Cruises also topped their own record for the highest number of bookings made in a single day. In 2016 alone they are expecting to host in excess of 420,000 passengers. If you're looking for a fuss-free getaway cruises could be worth checking out. All aboard!