Budget city break cost comparison
Home > Blog > Budget city break cost comparison
It's beginning to look a lot like Christmas, the best (and most expensive) time of year to travel. Many people look to get away over the festive season – some to escape the craziness of the holidays and others to catch up with family and friends scattered around the country. If you're heading on holidays this Christmas season, we've pulled out our calculators to crunch the numbers on which Australian cities offer the best value for money over the peak holiday period.
Christmas is an expensive time to travel – flights prices are higher and accommodation is often at peak demand, which pushes prices up.
Roy Morgan data estimates the average cost per day per person in Australia's major cities as follows:
Sydney – $197
Melbourne – $197
Hobart – $186
Perth – $178
Adelaide – $165
Brisbane – $158
Canberra – $151
These figures are calculated on total expenditure per day, so that includes some transport and food/activities, as well as accommodation. Remember that these figures are per person, so a couple would be looking at double the cost, and even more for families. It doesn't take time for these figures to add up to a pretty expensive holiday!
Of course getting there needs to be factored into any budgeting decisions, so if you're located in Melbourne, it likely to still be cheaper visiting the most expensive cities, simply because flights are likely to be cheaper.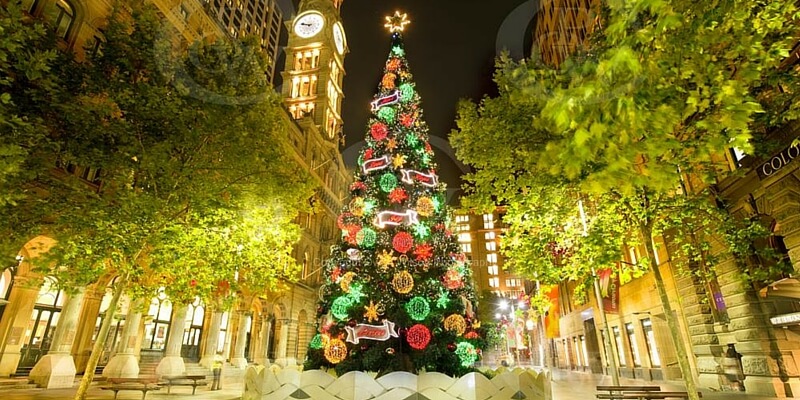 What does your money buy?
So, what does your money buy you in each of these cities? Let's have a look at a three-night Sydney city break for a couple. Here's the budget breakdown:
$120/per person per day (Accommodation) = $720
$50/per person per day (Food)* = $300
$27/per person per day (Incidentals & Transport) = $162
Total: $1,182
Price changes over the past year
The Roy Morgan research looks at the average price per night people surveyed are spending, but what is the average price that hotel's are typically charging? Trivago have the answer with their Hotel Price Index and how this has changed in the last year.
Sydney: $248 – up 16%
Melbourne: $ 209 – up 12%
Hobart: $196 – up 7%
Perth: $207 – down -2%
Adelaide: $170 – up +9%
Brisbane: $ 180 – down -4%
Canberra – $188 – down -8%
Heading away this Christmas? Give yourself the gift of peace of mind by comparing travel insurers
Now, this gets you a pretty nice hotel in Sydney, like the Novotel Rockford Darling Harbour or the Rydges World Square Hotel but doesn't leave you a lot for food, drink or activities. Consider the type of holiday you want and choose your accommodation accordingly – you may choose to stay somewhere less expensive to have more spending money for other things on your holiday.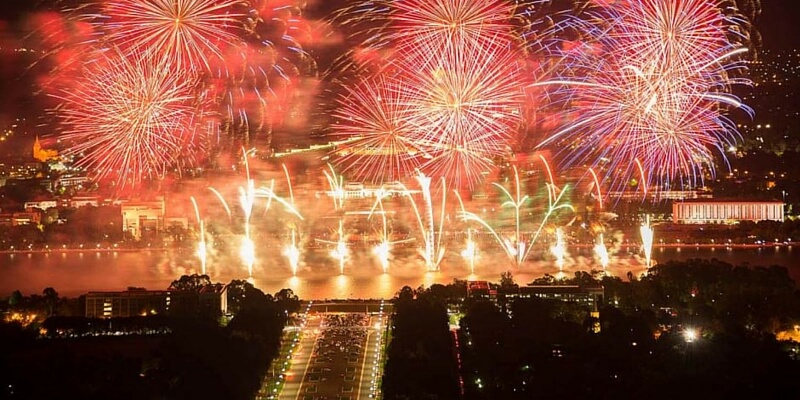 Image source
Comparatively, our budget city of Canberra breaks down as follows:
$100 /per person per day (Accommodation) = $600
$40/per person per day (Food)* = $240
$11/per person per day (Incidentals & Transport) = $66
Total: $906. That's a difference of $276, and a compelling reason to visit our nation's capital.
Holiday alternatives
If you're not set on a major city holiday, consider somewhere further afield to get more value for money. Here are some dazzling domestic Australian holiday destinations that won't break the bank:
New South Wales. 

Head to the North, Far North or South Coast for some bargain holidays. Average cost per person per day is approximately $122. Coffs Harbour is a good pick for a mid-budget break, with average hotel prices at $161, $19 cheaper than nearby Port Macquarie.
Victoria. Escape to the Great Ocean Road for mini-breaks at $121 per person per day, average. For a city location, Geelong hotel prices average at $142, and Bendigo comes in at $145.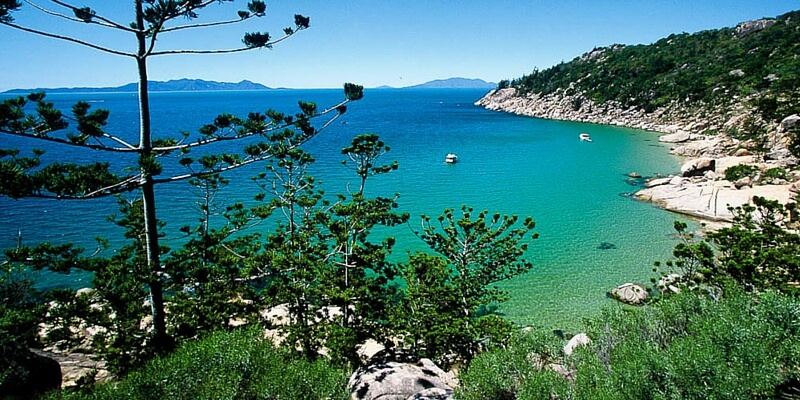 Queensland. Find your Zen in Fraser Island/Hervey Bay for an average $136 per person per day. Townsville is another great option, with Magnetic Island just a short ferry hop away – average hotel prices this year are $123.
Tasmania. Discover lovely Launceston at an average $125 per person per day, $61 per day cheaper than Hobart.
South Australia. Spend some time in historic Port August for $110 per person per day.
Western Australia. Head to Australia's stunning Great Southern and explore Albany/Denmark for $135 per person per day.
Inspired to take a mini-break somewhere this Christmas season? Keep in mind that these prices are average across the year and peak season may be more expensive, so you may need to stretch your budget a little further this festive season.