News: Warm Winter Travel Destinations | comparethemarket.com.au
Home > Blog > News: Warm Winter Travel Destinations | comparethemarket.com.au
Chasing the sun this winter? Toss away your Ugg boots, grab your passport and head north for a warming winter holiday. Whether you're a shopper, adventurer or beach lounger, we've got a warm weather destination just for you!
Singapore, Singapore
Sensational Singapore's just a hop skip and a short five to seven hour plane ride from most Australian capital cities. The weather's hot and humid year round, making it an ideal winter holiday destination for Australians looking for warmer climes. Singapore's rich history and slightly chequered past life as a pirate infested colonial port is almost obscured by the vast and clean modern metropolis of today.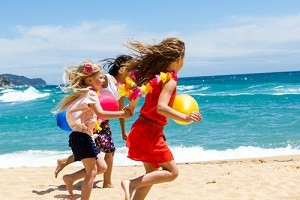 Steep yourself in old-world luxury and stay at the renowned Raffles Hotel; for kicks, sip on the city's iconic cocktail, the Singapore Sling, which was invented in the hotel's Long Bar. If a room's beyond your budget, why not make time for their famous Sunday Champagne Brunch? Hit the streets and go shopping, there are deals to be had, especially during The Great Singapore Sale, a shopping festival which runs from late May through the end of July. Families should check out Jurong Bird Park, Singapore Zoo and Universal Studios over on Sentosa Island. Have we mentioned food? Prepare to come back from Singapore a few kilos heavier – from street vendors to Michelin starred restaurants, Singapore offers a taste for every palate. A word of warning, like the climate, the locals like their food hot, as in spicy, so keep that in mind when you order!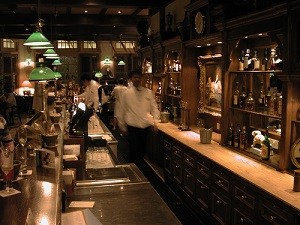 Dubai, United Arab Emirates
A shimmering glass oasis perched between endless stretches of rolling sand and sparkling blue lagoons sits the warm desert oasis of Dubai. Built on the back of the rocketing oil prices of the 90s, Dubai does luxury like nowhere else on the planet. Don't think five star when you're heading to Dubai, think seven. Dubai's famous for uber luxe hotels, especially the Burj Al Arab – it has a fleet of Rolls Royce for their guests' personal use, suites with personal butlers and a stunning lobby gilded in gold leaf. If gold leaf seems a bit beyond your holiday budget, there are plenty of mid-range to traditional five-star hotels too. Dubai builds everything on a grand scale and their malls are some of the largest in the world but for a taste of old world charm, head to the souks (traditional Arabian markets). There's a souk for textiles, a souk for spices and, of course, the world famous gold souk. Get ready to give your bank account a workout but always haggle on the price for the best deal!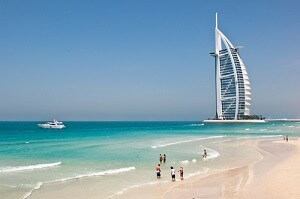 Sabah, Malaysian Borneo
Want to get off the beaten track to a place where wilderness meets the sea? Check out Sabah, Malaysian Borneo. Tackle Mount Kinabalu, Malaysia's highest peak; it takes two days to climb, requires a permit and is an excruciatingly steep climb to the summit. For a less gruelling trek, book onto one of the many guided rainforest tours and spot an orangutan in its natural habitat. Sabah and neighbouring Indonesian Borneo are two of the only places in the world this gorgeous creature calls home. Head to Gayana Eco Resort for a taste of luxury in one of their delightful overwater bungalows. Immerse yourself in the rainforest at their sister resort, the Bunga Raya and take a guided tour through the local jungle, pristine and untouched for thousands of years. Get wet and go for a dive; Sabah's renowned for its diverse array of aquatic life and excellent vis. It's a bit of a trek just getting to Sabah, with most flights from Australia transiting via Kuala Lumpur but the stunning vistas and warm waters are well worth the trouble!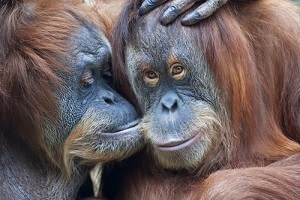 IN YOUR OWN BACKYARD
Destinations closer to home include: Broome – for deep gorges, lustrous pearls and stretches of warm sandy beach; Darwin/Katherine for bush walking, tropical sunshine and wildlife encounters (think crocodiles); Cairns for the Great Barrier Reef, water sports and sleeping in a rainforest; and, of course, Bali for Bintang, market shopping and mountain biking through rice paddies.
Wherever you travel, enjoy the adventure and be prepared for the unexpected. Pack travel insurance and you'll be a step closer to being protected against minor mishaps and major travel catastrophes. Remember, you can take out travel insurance for both domestic and international travel so make sure you compare travel insurance policies and find the right one for your itinerary and budget. Happy travels!