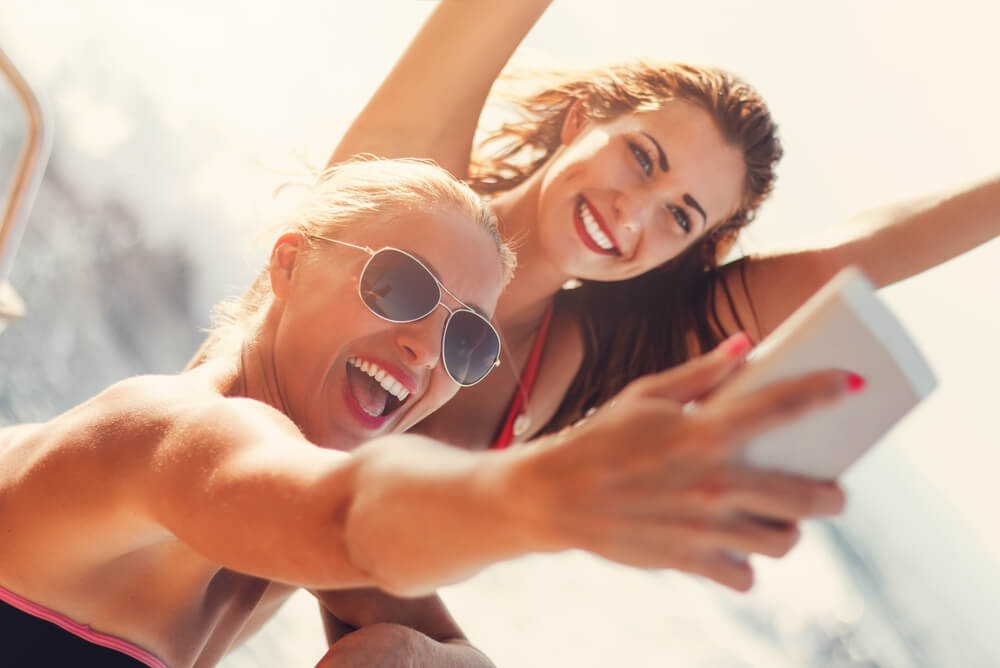 With summer fast approaching, you may be wondering what the current cruise restrictions are and when you'll be able to hit the open sea again.
As it is, several Australian states have lived through some of the strictest COVID-19 lockdowns globally. At the time of writing, non-essential travel and border closures are still in place.
We break down the COVID-19 cruise restrictions that impact your holiday plans, and what the future of cruising could look like.
What are Australia's current cruise restrictions?
Since 27 March, you haven't been able to hop on an international cruise or cruise domestically around Australia. You're also currently prohibited from travelling overseas for non-essential purposes.1
The Australian Government issued a biosecurity emergency declaration period in March 2020. This declaration gives the Department of Health power to implement measures to control the COVID-19 pandemic.
Part of these measures saw foreign-flagged cruise ships banned from entering or leaving Australia – effectively putting a halt on your cruising plans for the foreseeable future.2
The emergency period was initially scheduled to end in September, but Minister for Health Greg Hunt extended this period to 17 December.3
Are Aussies able to cruise in time for Christmas?
Even though the emergency period is scheduled to end mid-December, you may not automatically be able to sail the seas again so soon. The Australian Health Principal Protection Committee will review the ban and how the COVID-19 pandemic is unfolding before deciding which steps to take.2
Don't forget that even before Australia considers lifting international cruise restrictions, there are still border closures between states and territories – making it difficult for cruises to operate domestically.
Each state and territory's border closure prevent travel from areas deemed 'hot spots' and local governments impose 14-day mandatory hotel quarantine rules if you're travelling from these areas.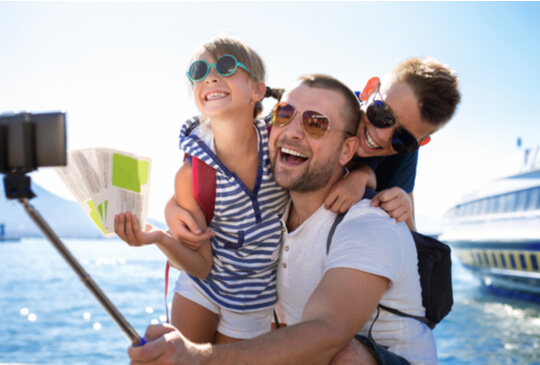 Why are there harsh cruise restrictions?
COVID-19 can spread quickly and can be difficult to contain.
In March, 28 COVID-19 deaths were linked to people on board the Ruby Princess cruise ship that ported in New South Wales. An additional 663 of the 1,682 passengers and 191 of the 1,148 crew members tested positive to the virus.4
The Centers for Disease Control and Prevention in the USA explained that even if cruises operate with reduced capacity, this type of travel 'facilitates and amplifies transmission of COVID-19'.5
They also said that strict restrictions are in place because:
– cruise ships have a high population density;
– staff work in close proximity with little room for social distancing;
– COVID-19 can be asymptomatic and easily spread between voyages; and
– infected passengers could spread the virus to many countries around the world.6
How have cruise companies reacted to the restrictions?
While you can buy cruise packages for 2021 and beyond, most cruise companies have suspended their operations through the rest of 2020 and partially through 2021.
In October, Royal Caribbean announced that all its Australian sailings would be suspended until 31 December.7 P&O Cruises has halted its operations until 8 January,8 while select Carnival cruises have been suspended until June 2021.9
Meanwhile, Princess Cruises has paused all cruise operations until 31 May 2021.10 Of course, these suspensions could be extended if the human biosecurity emergency period remains in place.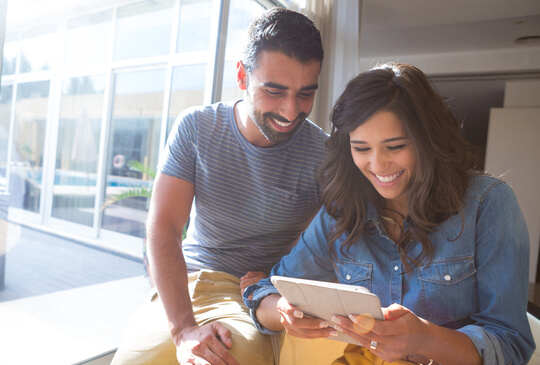 Can you still travel by boat between Australian states if cruises aren't operating?
The Spirit of Tasmania, which is a ferry that transports vehicles and passengers between Melbourne and Devonport in Tasmania, began welcoming passengers back on board on 23 October.11 If you're from the Australian Capital Territory, Queensland, New South Wales, Western Australia and Northern Territory, you can now travel to Tasmania on the ship.
Victorians are expected to be able to travel on the ship from 27 November, while South Australians are encouraged to follow the latest advice from the Tasmanian Government.12
To travel, you must wear a facemask, maintain social distancing and register travel details via Tas e-Travel.
Are there changes to cruise bookings and cancellations?
You'll notice that cruise companies are offering more refunds, credit or more flexibility when it comes to booking future cruises, given the uncertainty of when cruise restrictions will be lifted.
Ryan Taibel, P&O Cruises Australia Head of Sales and Marketing, said that despite the current restrictions, Aussies are still keen to book their cruise holidays.
'From the start of this highly unusual year, we have been overwhelmed by the enthusiasm of our guests who are looking forward to being back onboard and sailing as much as we are,' Taibel said in a statement.
'As we look ahead to the time when we can welcome our guests onboard again, we know it's important to provide guests with as much flexibility as possible around future bookings.'
Here are some changes you'll notice to bookings and cancellations with several Australian cruise companies:
P&O has announced that customers will be able to receive a full refund and no cancellation fee if they cancel a cruise up to 75 days before the scheduled departure date.13 This announcement applies to all existing bookings and bookings made before 31 March 2021;
Carnival is offering customers either a full refund or the option to rebook a future cruise with bonus onboard credit (if a cruise is rebooked before 31 May 2021);14 and
Royal Caribbean is allowing customers who booked or book before 30 November 2020 to receive future cruise credit that's valid for 12 months (or until 31 December 2021). You can cancel up to 48 hours before your departure date.15
As the COVID-19 situation unfolds daily, contact each cruise company for their up-to-date policy on refunds, cancellations and future travel plans. Policies will vary between cruise companies.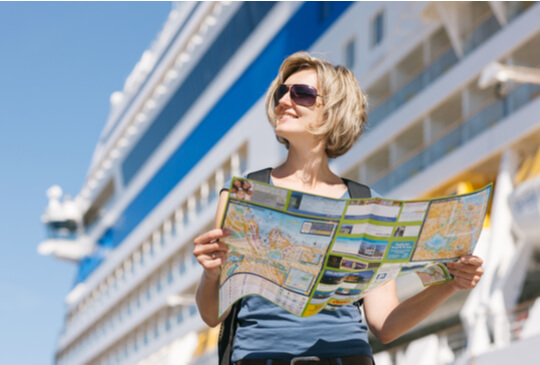 Should you still book a cruise with so much uncertainty?
Before booking, always check the terms and conditions with the operator, so you know what your rights are if you need to cancel your cruise or if it's postponed. Also, stay up to date with how advice from the Australian Government could impact your travel plans. At present, the international travel ban is still in place for Australia.
It's important to note that if you purchase travel insurance for any future travel plans, it's highly unlikely your policy will cover:
lost deposits or cancellations charges if you need to cancel as a result of the travel bans, including if the bans are related to COVID-19; or
losses incurred if you travel to any destination currently listed on Smartraveller's 'Do Not Travel' list or 'Reconsider your needs to travel' list.
Subject to a policy's terms and exclusions, travel insurance is still important when cruising and can cover you for things like:
cabin confinement
lost or stolen luggage and personal effects
missed pre-paid shore excursions.
Always read your policy's Product Disclosure Statement for the full list of inclusions and exclusions.
What can you expect when you cruise after the pandemic?
It may be some time before we fully know which changes will be implemented by cruise operators when sailing commences. However, the Cruise Lines International Association has already vowed to make enhanced safety measures. The group, which represents 95% of global ocean-going cruise capacity, said common changes would include:
COVID-19 testing for all passengers and crew members before boarding
mandatory mask-wearing

for excursions or in areas where you can't practise social distancing

improved ventilation

to increase airflow on cruise ships

enhanced medical response plans

that are unique to each vessel

social distancing

on ships, in terminals and during excursions

controlled excursions

.

16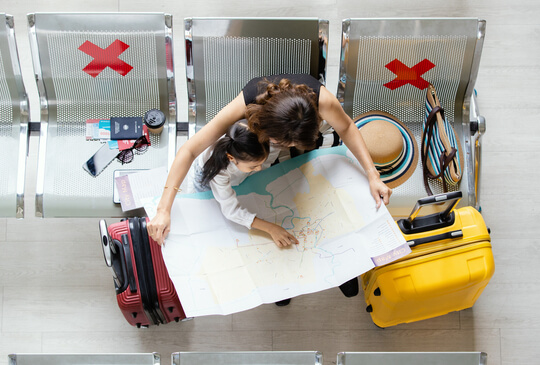 Sources
1. Smartraveller – 'Going on a cruise' – Accessed 03/11/2020
2. Australian Government Department of Health – 'Coronavirus (COVID-19) advice for international travellers' – Accessed 03/11/2020
3. Ministers: Department of Health (3 September 2020) – 'Human Biosecurity Emergency Period Extended By Three Months' – Accessed 03/11/2020
4. New South Wales Government – 'Special Commission of Inquiry into the Ruby Princess' – Accessed 03/11/2020
5. Centers for Disease Control and Prevention – 'Media release: CDC Issues Framework for Resuming Safe and Responsible Cruise Ship Passenger Operations' – Accessed 03/11/2020
6. Centers for Disease Control and Prevention – 'CDC's role in helping cruise ship travelers during the COVID-19 pandemic' – Accessed 03/11/2020
7. Royal Caribbean Health and Travel Alerts – 'Royal Caribbean Announces Global Suspension Of Cruising' – Accessed 03/11/2020
8. P&O Cruises – 'News updates' – Accessed 03/11/2020
9. Carnival – 'Sailing update' – Accessed 03/11/2020
10. Princess – 'Princess Cruises Announces Extension of Pause of Operations in Australia through End of May 2021' – Accessed 03/11/2020
11. Spirit of Tasmania – 'Media release: Spirit of Tasmania passengers in safe hands' – Accessed 03/11/2020
12. Spirit of Tasmania – 'Homepage: Coronavirus (COVID-19) Travel Update' – Accessed 16/11/2020
13. P&O Cruises (27 October 2020) – 'Media release: P&O CRUISES AUSTRALIA HELPS GUESTS BOOK WITH CONFIDENCE NEW 'P&O ASSURANCE' POLICY NOW AVAILABLE FOR 2021 CRUISES' – Accessed 03/11/2020
14. Carnival – 'Carnival Cancelled Cruises: Option Form' – Accessed 03/11/2020
15. Royal Caribbean – 'Cruise with confidence' – Accessed 03/11/2020
16. Cruise Lines International Association (21 September 2020) – 'Media release: CLIA and its Cruise Line Members Announce Mandatory Core Elements of Health Protocols' – Accessed 03/11/2020
Did you find this article interesting or helpful?