What can we learn from the 8 happiest nations?
Home > Blog > What can we learn from the 8 happiest nations?
Ever wondered how happy Aussies are compared with those in other countries? Well, if the latest World Happiness Report is anything to go by, we're certainly a happy bunch, but not the happiest. Us Aussies came in at number 9, which out of 157 is very impressive. In this article we look at the other 8 nations that pipped us to the post, asking what could be the things they are getting right, and asking if there are any learning we can take to make ourselves that little bit happier in the everyday.
(top image source)
How is happiness measured?
The World Happiness Report 2016 was produced and published by the United Nations Sustainable Development Solutions Network (SDSN). The United Nations SDSN relies on several key factors and variables to measure perceived happiness across the globe. This includes factors such as:
GDP per capita
Life expectancy (based on healthy years)
Social support (as measured by having someone to count on in times of trouble)
Trust (as measured by a absence of corruption in government and business)
Freedom to make independent life decisions
Generosity of citizens (measured by donations)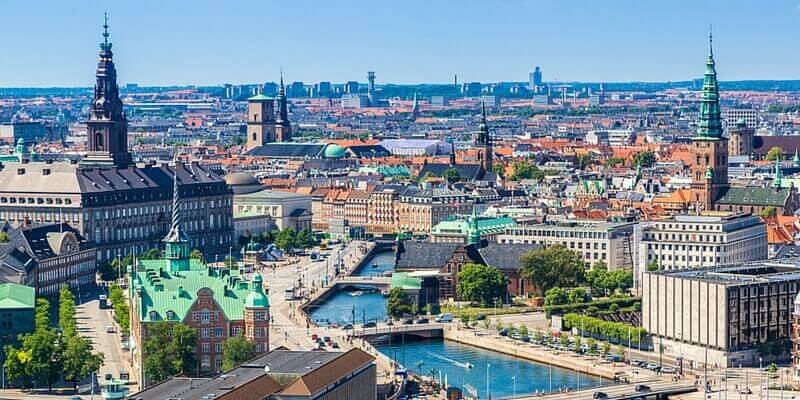 8 ways to get happy, from the worlds happiness nations
1. Denmark – Cosy + connected = content
Visit Denmark, the nation's official tourism site lists Danish work-life balance, a relaxed approach to life (including career progression and a genuine feeling of safety and security) as being among the top contributors when it comes to being the happiest nation on Earth. Despite the chill and long dark days through a decent chunk of the year, the Danes remain full of life and cheer. 5 weeks of holidays each year are likely to help them relax and rejuvenate, but perhaps what is most important is what they refer to as 'hygge' – a term used to define a feeling of cosiness, contentment, community and connectedness (most celebrated through the cold winter months).
Take a leaf out of the Danes' book and bring a little hygge into your own life. Host a get-together with friends, share some food and drink and simply sit back and enjoy being. Sometimes life's most simple pleasures are the greatest mood lifters.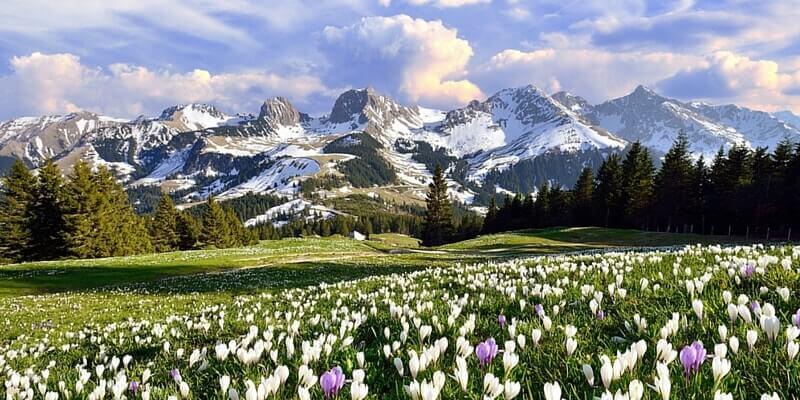 2. Switzerland – Travel often to live well
Topping the list in 2015, Switzerland comes in at a close second in the 2016 report update. There are so many plusses to living in this European beauty, and we're not just talking about the massive plus in the Swiss flag! Switzerland boasts an impressive healthcare system, and is one of the world leaders in education. Universal health coverage ensures that Swiss citizens have access to the services they need, without long wait times or excessive fees.
Taking care of yourself in Switzerland is not just restricted to medical services though; it's also about working to live, not living to work. The Swiss average 2.7 vacations each year, which is bound to put some smiles on faces! Break up your own routine by booking a trip away, whether it's for two days, two weeks or two months, having a break on the horizon is guaranteed to enhance happiness levels.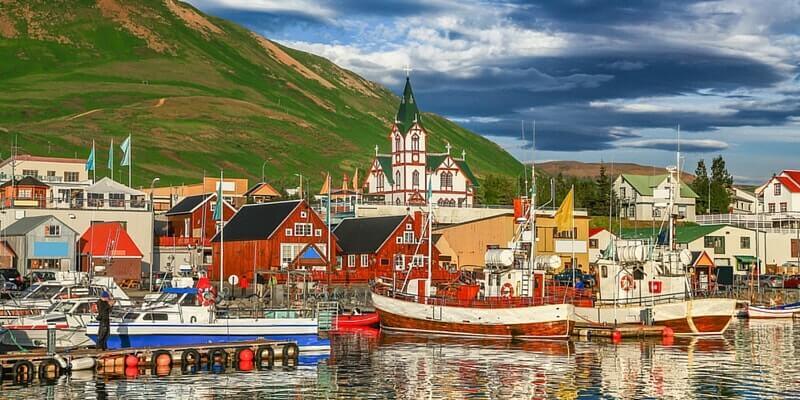 3. Iceland – Smiles for sustainability
According to the UN Report, there is "some preliminary evidence that sustainable development is conducive to happiness," and this may very well be one of the reasons placing Iceland close to the top of the list. The bulk of the country's electricity needs are sourced from renewable sources. Iceland School of Energy say "On a per capita basis, Iceland is ahead of any other nation in geothermal generating capacity and is a world leader in sustainable energy development."
European social studies further support the notion; those people who believe in the importance of looking after the environment they live in have 'higher perceptions of subjective wellbeing'. Let Iceland's sustainable ways inspire your own choices by uncovering some simple ways to be more sustainable in the home.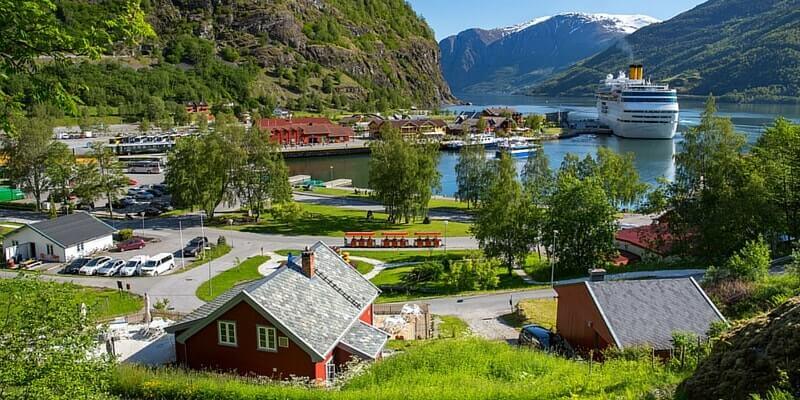 4. Norway – Out is in
With a relatively small population and uninhabited green space aplenty, Norway is a great spot to get back to Mother Nature and enjoy the great outdoors. Better still, there are laws in place that not only allow but actively encourage locals and visitors alike to enjoy the open country and national parks for your own wellbeing. It's called 'Allemannsretten', or The Outdoors Recreation Act which ensures you have the 'right to roam'. Of course there are some rules and guidelines in place to ensure land is respected and damage is prevented, but overall it's free reign. Embrace the enviro ethos by heading out for an afternoon hike, a picnic in your nearest national park or, if you have a little more time to spare, you might like to pack up the car for a weekend camping and getting back to nature. It's good to be green.
Searching for your happiness? One step forward is bagging a great travel insurance deal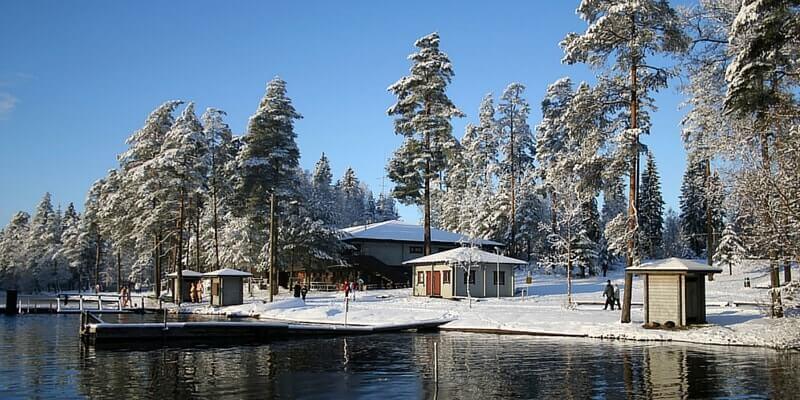 5. Finland – Manipulate your mood through music
If thoughts of seasonal affect disorder and dark, gloomy days pass through your mind when you think of Finland, think again. It seems despite being one of the only places situated mostly north of the 60th latitude line; the Fins appear to have the joys of life figured out. Although the people of Finland can claim some impressive titles – boasting one of the best education systems in the world, the most saunas per capita and even the best place to be a mother – their real secret to happiness is heavy metal.
Yes, you may be surprised to find that metal heads with their long locks and love of head banging are actually among the calmest and happiest people in the world. According to Business Insider, Finland is one of the global leaders of the genre with one of the highest concentrations of metal bands per capita. Studies also indicate that listening to this so called 'extreme music' can increase and enhance positive emotions. If you need a boost of endorphins, chuck on some headphones, turn the volume up (be careful how long you listen for, though!) and let go of any negative thoughts until you find your happy place.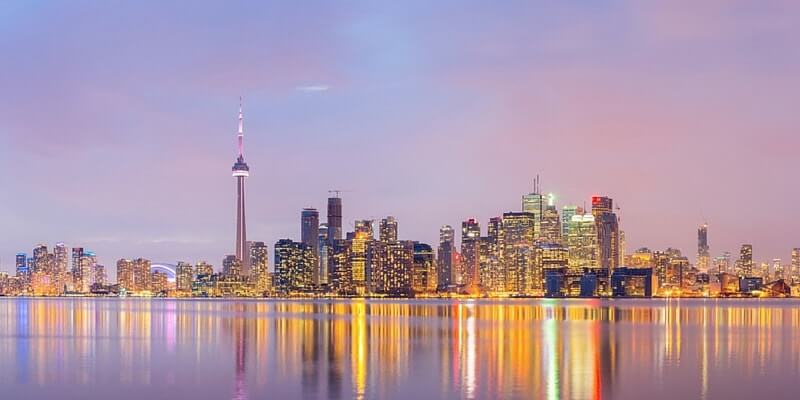 6. Canada – Sharing is caring
What makes the ice-skating, maple-syrup-eating people of Canada so jolly? The answer is quite simple really – giving. Canadians truly believe 'it is better to give than receive,' and this is not only during the festive season. In 2015 Canada topped the World Happiness Report's ranking for volunteerism. At 38.1%, Canadians possessed the "highest shares of population volunteering in registered organizations." Studies show that dedicating your time to help others is good for your own happiness. Volunteering can give a sense of purpose, enhance social relationships and provide you with a sense of community. So next time you are looking for a dose of bliss, pencil in some time to give back. Whether you prefer to walk dogs at the local animal shelter, prepare food for those less fortunate or drop a few dollars into the busker's hat on your commute, doing good for others will make you smile from the inside.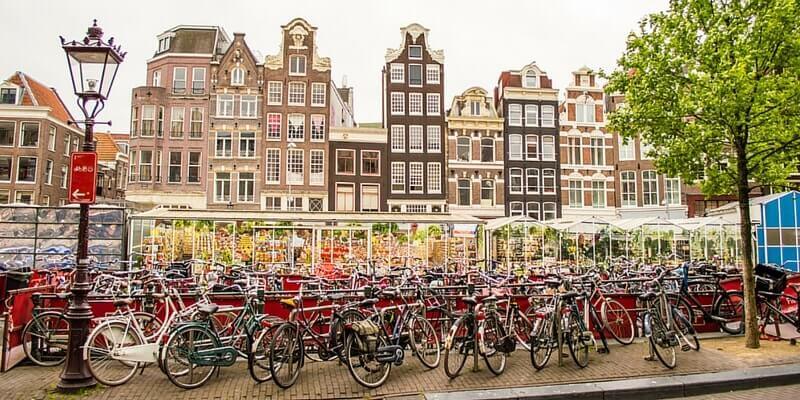 7. Netherlands – Pedaling for personal progress
You only require simple math to understand what makes the Dutch the 7th happiest people on the planet. A healthy work/life balance in addition to regular exercise (cycling specifically) equals happiness. The words overtime and workaholic rarely pass the lips of the modern day worker in the Netherlands. The work day typically commences at 9 concludes promptly at 5pm in order to make it home in time for dinner with loved ones. On average the Dutch work 1,379 hours a year, which is almost 400 hours less than the average. The Dutch also take public holidays and weekends so seriously they don't open up shop until midday on Mondays to recover from the weekend. Mix all this free time with a leisurely pedal through the country and you will have a match made in what we like to call happiness heaven.
So take a note out of the book of this northern European state and hop on the seat of your very own bicycle. Whether you enjoy a gentle cruise around the block or hit the pavement for your daily commute, you may just feel a spike on your personal happiness meter.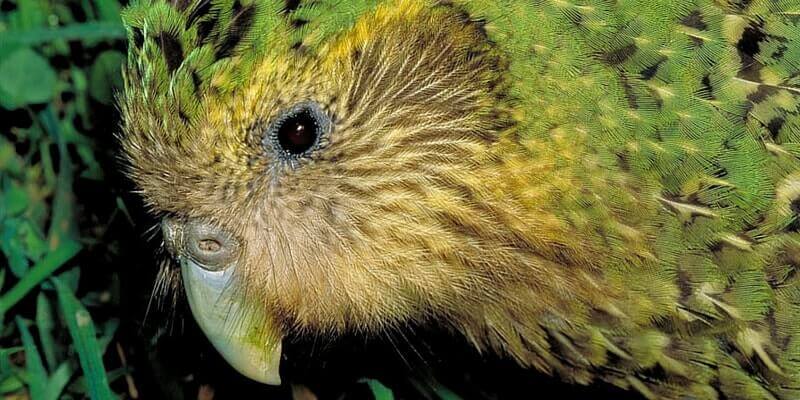 8. New Zealand – Culture conservation
While gawking at the some of the world's most scenic landscapes may make you grin, New Zealander's true happiness comes from their deep connection to the land and their heritage. From an early age, fledgling kiwis are taught to respect the soil, sea and those men and women who walked the earth hundreds of years ago. Strong cultural roots and a value for New Zealand's heritage, including the respect for the indigenous people are all things that the kiwis hold dear. Maori culture is preserved through the passing down of timeless traditions, like the waita (song), haka (dance) and ta moko (tattoos) to the next generation and those to come. This profound sense of pride ensures that the people of New Zealand's north and south islands are content in their lives and the envy of hoping; wishing or wanting something different simply doesn't come into play. With a relaxed lifestyle, strong grasp of tradition and a respect for Mother Nature, it's pretty easy to understand why the people across the pond are always smiling.
Related: Inspirational travel bloggers of 2016
While Australia may be miles ahead of the vast majority of countries on the World Happiness Report's list, there's plenty that can be done by drawing inspiration from those who fall within the top 10 happiest places on Earth. It's expected that the most significant progress will take place at sub-national levels initially, so take note of what incentives are taking place in your home state or region!