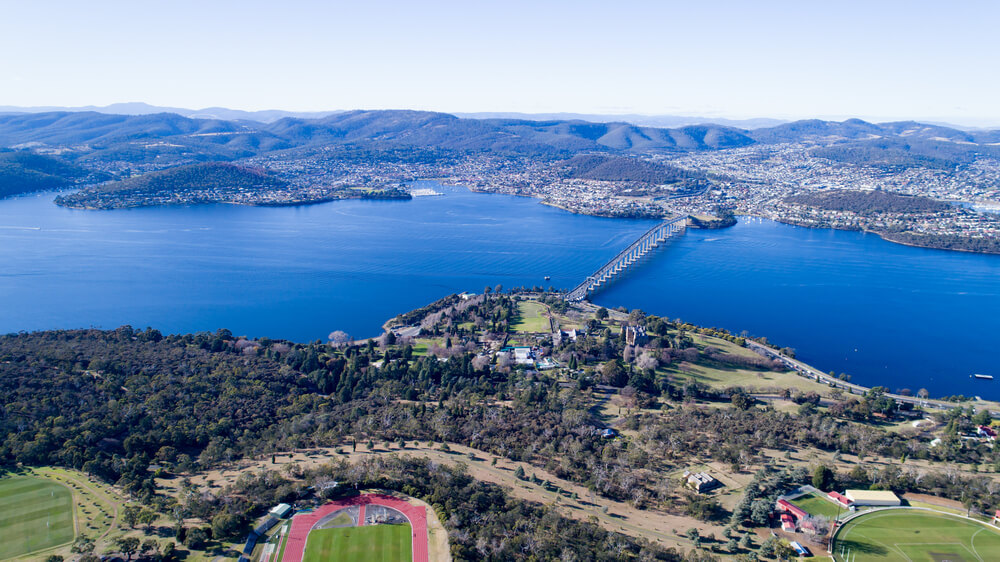 1. Daylesford, Victoria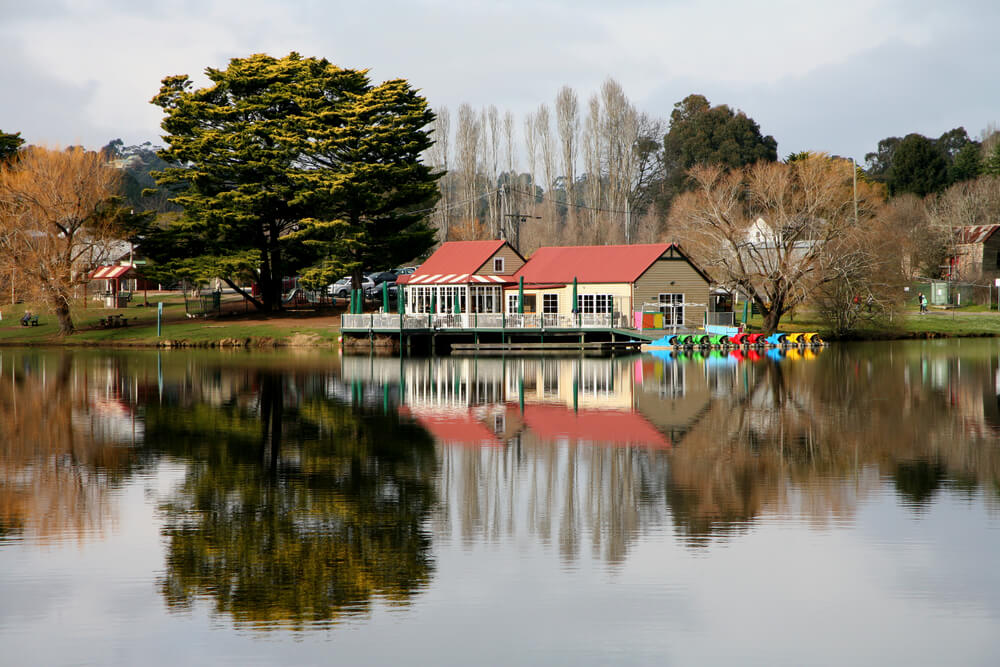 Roughly a 90-minute drive from Melbourne is Daylesford – a quiet town known for its spa treatments and tranquillity. It's a great weekend destination for anyone looking to get away from the city.
Things to do
Spas: Although only a small town, Daylesford is well-renowned for its variety of spa treatments. Places like The Mineral Spa, Salus Spa at Lake House and Daylesford Day Spa are just a few of the places you can reinvigorate your body and mind in Daylesford.
Lake Daylesford: Go for a walk around or simply relax by the serene Lake Daylesford. Have a picnic or make use of the undercover barbeques while enjoying the spectacular scenery.
Wombat Hill Botanical Gardens: Enjoy the great views and lush gardens that were built on top of an extinct volcano. With plenty of amenities and places to have picnics, you can enjoy a comfortable day at the Wombat Hill Botanical Gardens between dusk and dawn.
Accommodation
Whether you plan to camp, stay in a lakeside apartment or at a spa resort, there are numerous accommodation choices in Daylesford. If you think there are too many options, and just want a simple solution to fit your budget, we can help narrow down your decision with our free hotel comparison service.
2. Hamilton Island, Queensland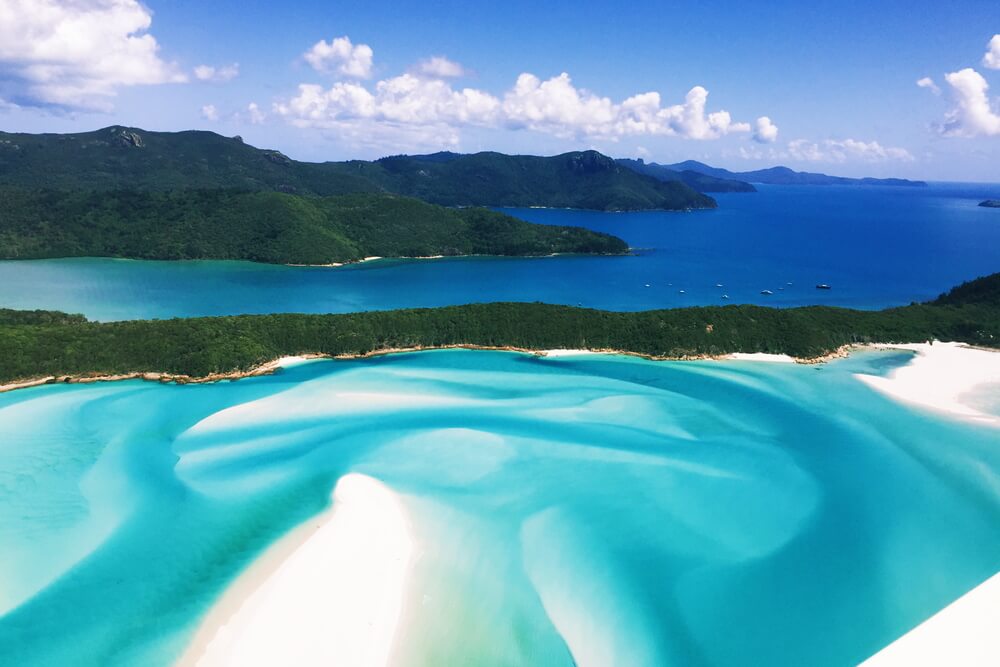 Only a two-hour flight from Brisbane, Hamilton Island is the home of picturesque beaches and the iconic Great Barrier Reef.
Things to do
Great Barrier Reef: Being pregnant doesn't mean you can't see Australia's greatest attractions. Check out the Great Barrier Reef without having to go in the water via helicopter or a glass bottom boat tour – if you're feeling up to it, of course.
Spas: What better way to complement your relaxing island vacation than with a spa package? Island Hair and Beauty, Spa Qualia, and Spa Wumurdaylin each offer experiences that will help you unwind.
Whitehaven Beach: If you simply just want to chill out without doing the tourist thing, you can have a day out at Whitehaven Beach. The idyllic landscape will make you think you're in paradise.
Accommodation
Hamilton Island has a variety of accommodation options, including hotels, holiday homes, bungalows, and villas.
3. Byron Bay, New South Wales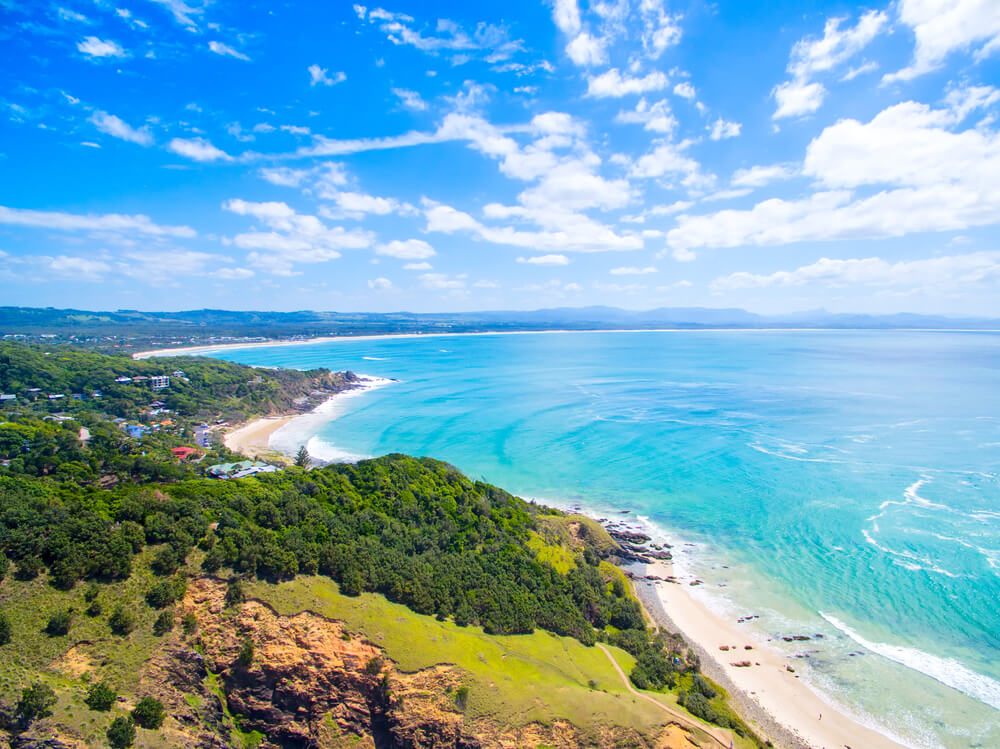 Byron Bay is a gem in the crown of Northern New South Wales and is easily accessible from the Gold Coast, Ballina, and Lismore airports. It's a wonderful place to get a spa treatment or to simply relax by the beach.
Spas: Byron Bay has a variety of spas where you can be pampered. Enjoy a massage or a facial at The Byron, Osprey Spa, or the Buddha Gardens Balinese Day Spa. Whichever spa you go to, you will feel reinvigorated when you leave.
Awaken Meditation Retreats: Escape from the obligations of everyday life with an Awaken Meditation Retreat. For six days, you can practice meditation, participate in daily yoga classes, and have all meals and accommodation covered in a group package deal. If you would rather be alone or just with your partner, you can also get your own private retreat tailored for you.
Lone Goat Gallery: Perhaps an art gallery is more your speed? With different exhibits every month from some of the best artists the Northern Rivers region has to offer, you are bound to have a unique experience when you visit the Lone Goat Gallery.
Accommodation
Whether you choose to go camping at one of the various holiday parks or stay at the five-star Byron Luxury Beach Houses, you can find accommodation in Byron Bay that suits your budget. You can also search and compare from a range of hotels by using our free hotel comparison service.
4. Broome, Western Australia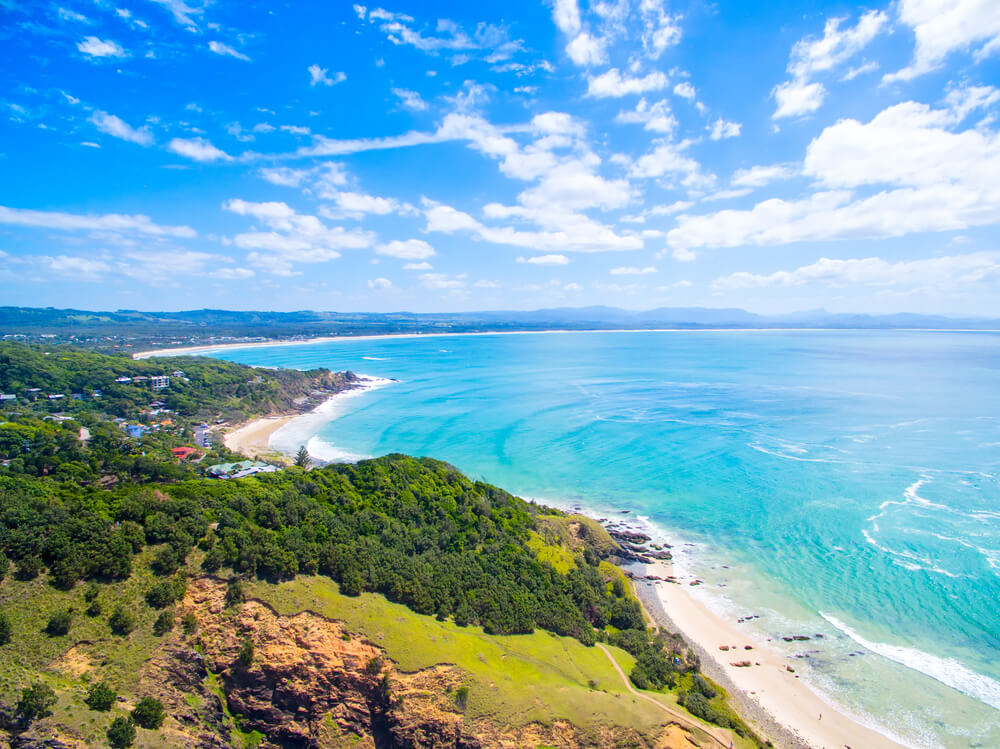 Broome has an abundance of natural wonders, making it one of the more popular destinations on Australia's west coast.
Things to do
Cable Beach: If 22 kilometres of picturesque blue water and white sand sound amazing to you, then you must visit Cable Beach. With its sheer size, you should be able to find a spot where you can relax.
Gantheaume Point: Excellent views, incredible rock formations and great history are all part of the Gantheaume Point experience. During low tides, you can actually see Dinosaur footprints from 130 million years ago. That's certainly something you can't see on other holidays!
Malcolm Douglas Crocodile Park: Ever wonder what it would be like to hold a baby crocodile? You can find out at the Malcolm Douglas Crocodile Park. If crocodiles aren't for you, there are also other animals such as birds, kangaroos, emus, snakes and lizards.
Accommodation
There are various options in Broome for you to stay near the beach – you can camp, stay in a hotel or a resort. You can also compare and book your accommodation by using our free hotel comparison service.
5. Hobart, Tasmania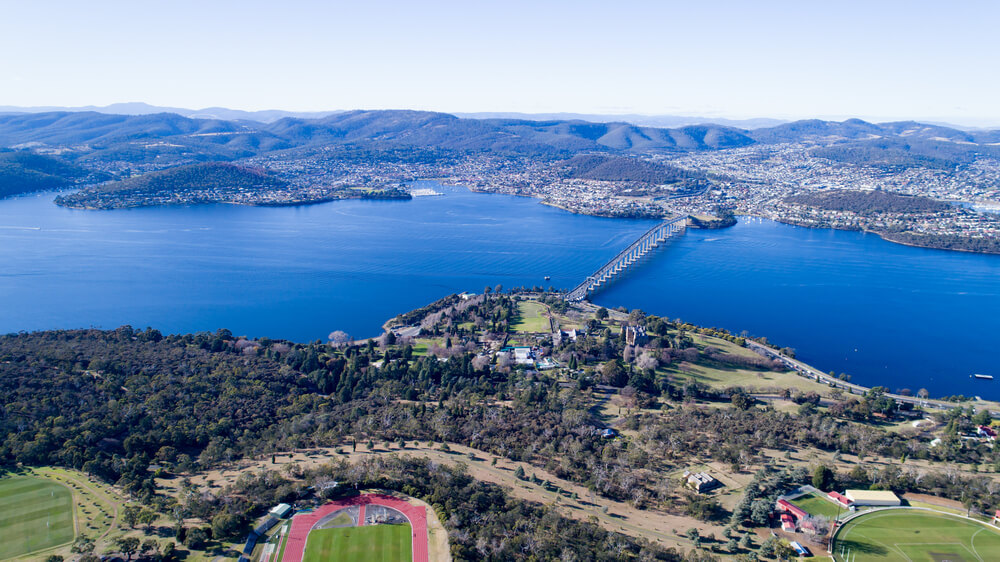 Escape the heat with a trip to Hobart – the capital city with the atmosphere of a small town.
Things to do
Museums: For such a small city, Hobart has quite a selection when it comes to arts and culture. Along with the Museum of Old and New Art (MONA), other great museums in Hobart are the Maritime Museum, Narryna Heritage Museum, and the Army Museum – just to name a few.
Mount Wellington: If you're willing to drive up a steep slope, you can get a great view of the entire city from the top of Mount Wellington. If you do, you might want to bring a jacket – it can get very cold at the top!
Port Arthur: If you're looking to trek further out, Port Arthur is a great place to explore. Learn about Australia's penal colony history, while admiring the natural beauty of the area.
Accommodation
From modern hotels to throwback apartments, Hobart offers accommodation that suit various tastes. We can help simplify your options with our free hotel comparison service.
6. Kangaroo Island, South Australia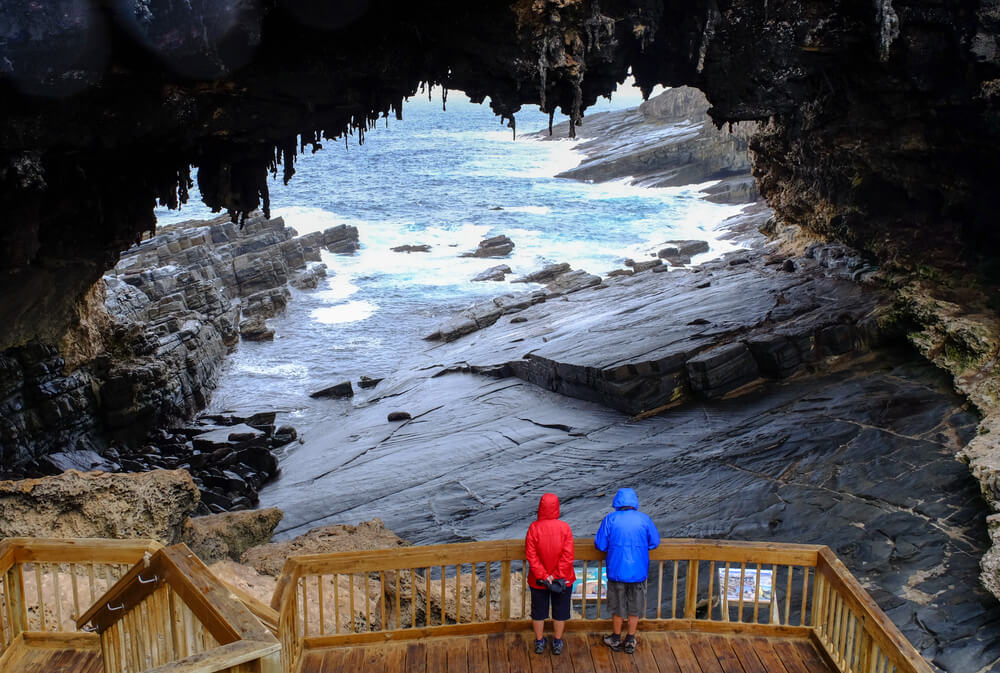 A wonderful island getaway off the coast of South Australia, Kangaroo Island is as much of a national treasure as its namesake.
Things to do

The Southern Spa: A spa resort located on a cliff top, described as 'a private oasis of calm'. Whether you want a traditional treatment or try something different, you can enjoy stunning views of the Southern Ocean while being pampered.
Flinders Chase National Park: When it comes to natural beauty on Kangaroo Island, it's hard to go past Flinders Chase National Park. It is the home of incredible landmarks such as Remarkable Rocks and Admirals Arch, along with a host of native Australian animals.
Seal Bay Conservation Park: For one of the more unique experiences in Australia, you can watch sea lions in their natural habitat. Seal Bay hosts the third largest sea lion colony in the world, making it a quintessential Kangaroo Island experience.
Accommodation
Whether you want to camp at Flinders Chase National Park or stay at the world-renowned Southern Ocean Lodge, you can find accommodation that suits your needs on Kangaroo Island. To take the hassle out finding accommodation, you can also use our free hotel comparison service.
When should I fly?
Provided you have a healthy pregnancy, generally the best times to go on your babymoon vacation is during the first (1-12 weeks) and second (13-27 weeks) trimesters, since you won't require documentation from your doctor. While travelling during the third trimester isn't impossible, it's important to recognise that there may be restrictions. Please take note of these dates:
24 weeks (19 for a multiple pregnancy): This is generally the time travel insurance covers medical complications from your pregnancy. While you can still get travel insurance after this point, medical instances regarding your pregnancy may not be covered.
28 weeks: It is a common policy for most major airlines to require a certificate from a medical professional saying it's safe to fly. This certificate will confirm the anticipated delivery date, if it's a single or multiple pregnancy, and if it is a routine pregnancy with no complications.
36 weeks (32 for a multiple pregnancy): This is generally the latest stage Australian airlines will let you travel for durations of four hours or greater.
40 weeks (36 for a multiple pregnancy): This is generally the latest stage Australian airlines will let you travel for durations of less than four hours.
Even though airlines have these restrictions, they are in place because of the logistical problems that would arise if you went into labour while flying. In fact, Brisbane obstetrician Will Milford stated that flying will not affect your pregnancy. So with a doctor's approval, try not to worry too much about travelling while pregnant.
Sources:
http://www.abc.net.au/news/health/2017-07-17/flying-while-pregnant-what-are-the-risks/8644934
Did you find this article interesting or helpful?